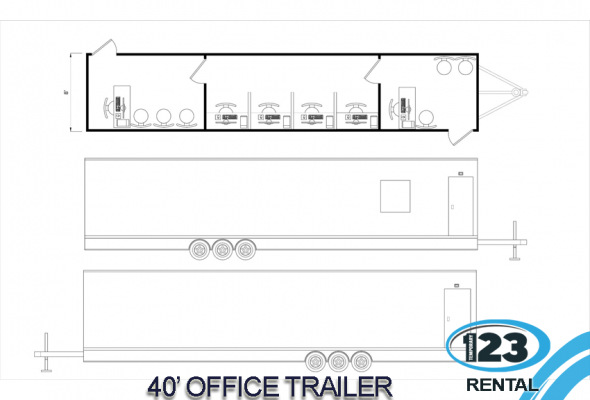 Production Trailer Rental
Production Trailer for Rent
Production Trailer For Lease
Emergency Production Trailer
When it comes to film and TV production, Temporary 123 understands the importance of having the right tools and resources to ensure seamless and worry-free productions. Production trailers are an essential tool for personnel and equipment management, and Temporary 123 offers rental and leasing options to suit your specific needs.
In addition, Temporary 123 provides short-term housing solutions, emergency billeting trailer leasing, emergency lodging trailer rentals, and temporary training center services. These services help to ensure that your production team is taken care of and can focus on the task at hand.
Temporary 123 also offers film and television production star trailers for rent or lease, which are used as housing and transportation for personnel and equipment. These trailers can be used for dressing rooms, wardrobe rooms, hair and makeup spaces, and private areas for talent. Temporary 123 understands that film and television trailer services are essential elements for on-location productions, and we are committed to providing the resources you need to succeed.
What's Inside a Production Trailer?
Temporary 123 offers production trailers for lease that serve as temporary mobile spaces for hair and makeup, dressing rooms, studios, and more on film and television sets. Emergency star trailer rentals come equipped with common fixtures such as mirrors, couches, tables, bathrooms, and sinks, and some mobile office trailer facilities for lease have kitchens for on-set meal preparation. Temporary 123's production trailers are customizable and can be tailored to meet specific production needs. 
What Type of Equipment Can Be Transported in a Temporary Production Trailer lease?
Temporary 123's portable production rental trailers are ideal for transporting large and expensive equipment for multi-location film and television productions. These trailers provide a convenient solution for moving gear without the risk of damage or loss during shipping. Emergency production trailers for rent or lease are spacious enough to accommodate the transportation of large generators, greenrooms, sets, wardrobes, and camera cranes.
What Are Other Uses for Temporary Production Trailer Rentals?
Temporary 123 is a company that offers rental and leasing services of production trailers and other temporary housing and office solutions for film and television productions, military bases, emergency situations, and disaster relief efforts. Their portable production trailers are ideal for multi-location film and TV productions as they eliminate the need to ship expensive equipment from one location to another, reducing the risk of damage or loss. These trailers can accommodate various equipment and facilities, including generators, greenrooms, sets, wardrobes, and camera cranes, ensuring seamless and worry-free productions.
Apart from film and TV productions, Temporary 123 also offers emergency billeting and disaster relief services, including army billeting, US marines billeting, FEMA billeting, and temporary billeting solutions for lease or rent. These services provide temporary shelter, office space, and other facilities for those affected by natural disasters, emergencies, or other crises.
Moreover, Temporary 123's production trailers are not limited to being used as mobile studios and equipment storage facilities. They can also serve as temporary housing for cast and crew, as well as temporary office solutions when there is no available office building for rent. This makes them a versatile and essential tool for various industries and situations. Clients are advised to understand the features and specifications of their rental or leasing trailers to ensure that they meet their specific needs and requirements.
CELEBRITY AND TALENT MOTORHOMES
Temporary 123 is a premier provider of high-end VIP and production trailer rentals. Our custom-built trailers offer spacious layouts, imported furnishings, lounging areas, and state-of-the-art entertainment centers, ensuring that clients receive the best amenities available on the market. We offer a variety of top-of-the-line options to ensure that celebrities and producers alike are well taken care of before hitting the stage or stepping onto the set. Temporary 123 understands that comfort and convenience are of the utmost importance, especially in the entertainment industry, and we strive to provide our clients with the best possible experience. The company's commitment to quality and attention to detail has made us a trusted name in the industry, and our trailers are highly sought after for their luxury features and premium accommodations. Whether you're looking for a mobile dressing room, production office, or VIP lounge, Temporary 123 has the perfect solution to meet your needs.
DRESSING ROOM AND WARDROBE RV'S
Temporary 123 understands that wardrobe trailers are a critical aspect of a successful film or fashion production. That's why we offer versatile wardrobe trailers for rent or lease with built-in wardrobe racks. Whether you're working on a small shoot or a massive campaign, our wardrobe trailers can meet your needs. We offer multiple layouts for rent or lease, with some trailers featuring pop-up tables for accessories or feet of open space for your team to bring in additional racks if needed. Our larger wardrobe trailer rentals incorporate dual entry points and over 18 feet of built-in rack space to accommodate your crew and all your wardrobe needs. At Temporary 123, we have the options for rent or lease to cater to all your wardrobe trailer needs, no matter how big or small the production may be.
For an efficient on-location photo shoot, having a hub is crucial. At Temporary 123, we provide custom-built makeup stations for lease to make your time on set more productive. Our rental units offer wardrobe, lounging, hair, and makeup in one place, providing clients with multi-functionality on-site. In addition to this, we also offer a full line of temporary office trailers for rent, mobile classroom trailers for lease, and concession stand trailers. We have options for shower facilities for rent or lease as well. Our goal is to make the entire process seamless, from the moment you arrive on set to the final wrap. Temporary 123 provides clients with a range of rental and leasing options to suit their unique needs, ensuring that every aspect of their production runs smoothly.
Temporary 123 offers clients a range of custom-built makeup stations for lease that provide a hub for stylists, talent, and crew on location. Our makeup trailers for rent are designed with controlled lighting to ensure makeup artists can identify any imperfections before talent appears on set. We understand the importance of having ample counter space for tools, brushes, and expendables, so we provide just that in our makeup stations for rent. Additionally, our mobile production trailer rentals offer versatility and multi-functionality, with a range of temporary office trailers for rent, mobile classroom trailers for lease, concession stand trailers, and shower facilities available for rent or lease. Temporary 123 is committed to providing our clients with the tools they need to make their on-location shoots productive and seamless, from wardrobe and hair to makeup and beyond.
When scouting for a multi-location shoot, a reliable location van for rent or lease is essential for hosting crew, cast, or even top-tier talent for those important days of preparations. At Temporary 123, our no-frills location vans offer everything needed for a successful shoot. Our mobile location vans for rent or lease have ample makeup stations, wardrobe racks, work areas with power outlets, entertainment areas, and a bathroom with a kitchenette that has running water. Additionally, our location vans are equipped with powerful AC units that can handle any situation. We understand the importance of a well-equipped location van, and that's why we provide a versatile space that can be customized to meet the unique needs of any production. With Temporary 123, you can expect a reliable, functional, and comfortable location van rental or lease that will help make your shoot a success.
FILM AND VIDEO PRODUCTION TRAILERS
In addition to our temporary offices, we also offer remote production trailers for rent or lease that are custom-built for highly mobile, on-location film and TV production. These rental trailers include separate entrances for wardrobe and makeup hair, a full kitchen, a lounge area, two external restrooms with showers, a slide-out, a large awning, and more. Our production trailers are designed to provide a comfortable and functional space for the cast and crew to prepare for the shoot and relax during downtime.
At Temporary 123, the crew behind the scenes of any production are as important as the stars themselves. That's why we offer mobile offices for lease that provide ample desk space, multiple entry points, and even dual restrooms within a single unit. Our modern take on temporary office trailer rentals ensures that our units are both efficient and comfortable to work in.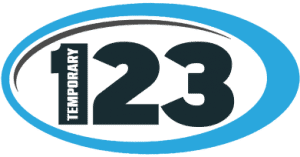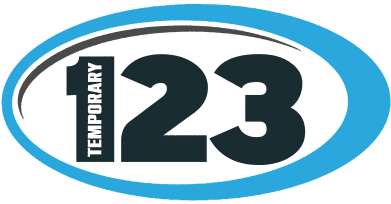 Security Trailer Rental Security Trailer For Rent Security Trailer For Lease Mobile Command Center Trailer Rental Mobile Command Center Trailer For Rent Mobile Command Center Trailer For Lease Security Trailer Rental Security Trailer For Rent Security Trailer For Lease Ticket Booths Trailer Rental Ticket Booths Trailer For Rent Ticket Booths Trailer For Lease Temporary Modular Office Rental Temporary Modular Office For Rent Temporary Modular Office For Lease
Birmingham
Montgomery
Mobile
Phoenix
Tucson
Mesa
Chandler
Glendale
Scottsdale
Gilbert Town
Little Rock
Fort Smith
Fayetteville
Springdale
Alexandria
Georgetown
Washington
Fort Lauderdale
Hialeah
Jacksonville
Miami
St. Petersburg
Tampa
Bay City
Detroit
Flint
Grand Rapids
Saginaw
Warren
Akron
Canton
Chilicothe
Cincinnati
Cleveland
Dayton
Springfield
Steubenville
Toledo
Youngstown
Zanesville
Atlanta
Augusta
Columbus
Savannah
Chicago
Peoria
Quincy
Rockford
Springfield
Evansville
Fort Wayne
Gary
Indianapolis
Madison
New Albany
South Bend
Terre Haute
Burlington
Davenport
Des Moines
Dubuque
Sioux City
Kansas City
Leavenworth
Topeka
Wichita
Covington
Lexington
Louisville
Newport
Baton Rouge
Lafayette
Metairie
New Orleans
Shreveport
Allegheny
Allentown
Altoona
Carlisle
Easton
Erie
Harrisburg
Johnstown
Kensington
Lancaster
Moyamensing Northern
Liberties
Philadelphia
Pittsburgh
Pottsville
Reading
Scranton
Southwark
Spring Garden
Wilkes-Barre
Williamsport
York
Charlotte
Fayetteville
Greensboro
Raleigh
Wilmington
Bayonne
Camden
Elizabeth
Hoboken
Jersey City
Newark
New Brunswick
Paterson
Irenton
Augusta
Bangor
Gardiner
Portland
Cumberland
Newport
North Providence
Pawtucket
Providence
Warwick
Memphis
Nashville
Chattanooga
Knoxville
Alexandria
Arlington
Fredericksburg
Lynchburg
Norfolk
Petersburg
Portsmouth
Richmond
Virginia Beach
Albany
Auburn
Binghamton
Brooklyn
Buffalo
Cohoes
Elmira
Hudson
Lockport
Newburgh
New York
Oswego
Poughkeepsie
Rochester
Schenectady
Syracuse
Troy
Utica
West Troy
Williamsburg
Yonkers
Andover
Barnstable
Beverly
Boston
Brockton
Cambridge
Charlestown
Chelsea
Chicopee
Danvers
Dorchester
Fall River
Gloucester
Haverhill
Holyoke
Lawrence
Lowell
Lynn
Marblehead
Middleborough
Nantucket
Sherburne
New Bedford
Newburyport
Plymouth
Roxbury
Salem


Somerville


Springfield


Taunton


Worcester
Amarillo
Arlington
Austin
Corpus Christi
Dallas
El Paso
Fort Worth
Galveston
Garland
Houston
Lubbock
San Antonio
Plano
Irving