WORKFORCE SLEEPER MODULES
Temporary 123 Workforce Sleeper Modules are the perfect solution for businesses and individuals seeking comfortable temporary sleeping accommodations in remote work locations. Our modules are constructed using durable, weather-resistant materials, and are designed for easy setup and takedown, making them ideal for use in any environment.
The interior of our modules is spacious and comfortable, featuring a soft cot and high-quality sleeping bag to ensure a peaceful night's sleep. We understand that every workforce is different, and that's why we offer customization options to tailor our modules to meet the specific needs of your team.
Our Workforce Sleeper Modules are also equipped with ventilation systems to ensure optimal airflow and mesh windows for added comfort. Whether you need a temporary sleeping solution for a worksite, outdoor event, or emergency situation, our modules provide a secure and comfortable option for your workforce on the go. At Temporary 123, we are committed to providing our clients with the highest quality sleeping accommodations and exceptional customer service. Contact us today to learn more about how we can help you provide your workforce with comfortable sleeping arrangements in even the most remote locations.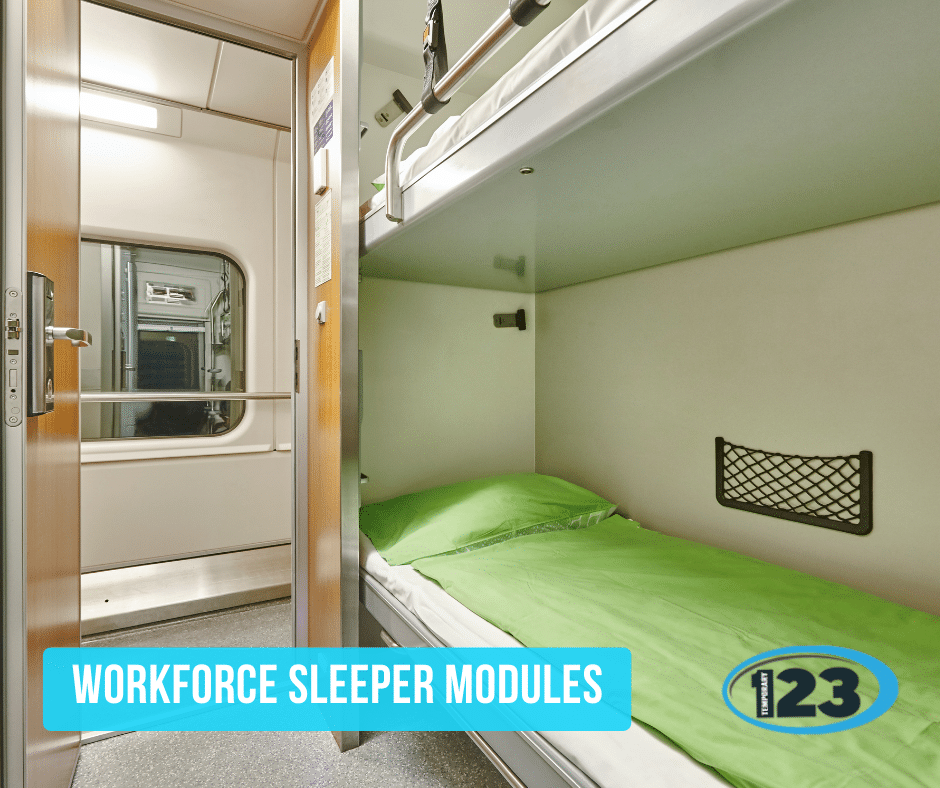 Clear Span Configurations
Additional Options & Services
Telescopic Communications Antenna