Our Debris & Snow Removal service is designed to help you clean up and dispose of any unwanted waste that may be cluttering up your property. Our team of experienced professionals is dedicated to providing efficient and reliable service, ensuring that your property is left clean and tidy. We offer a wide range of services, including removing trash, yard waste, construction debris and more. We use state-of-the art equipment to quickly and safely remove debris and we dispose of it in an eco-friendly manner. We also offer affordable rates and flexible scheduling to accommodate your needs. With our debris removal service, you can enjoy a clean and clutter-free environment in a hassle-free manner. Contact us today to learn more about our services and to schedule an appointment.
Temporary 123 can provide staff and equipment to remove debris, trees or snow. Please call us today.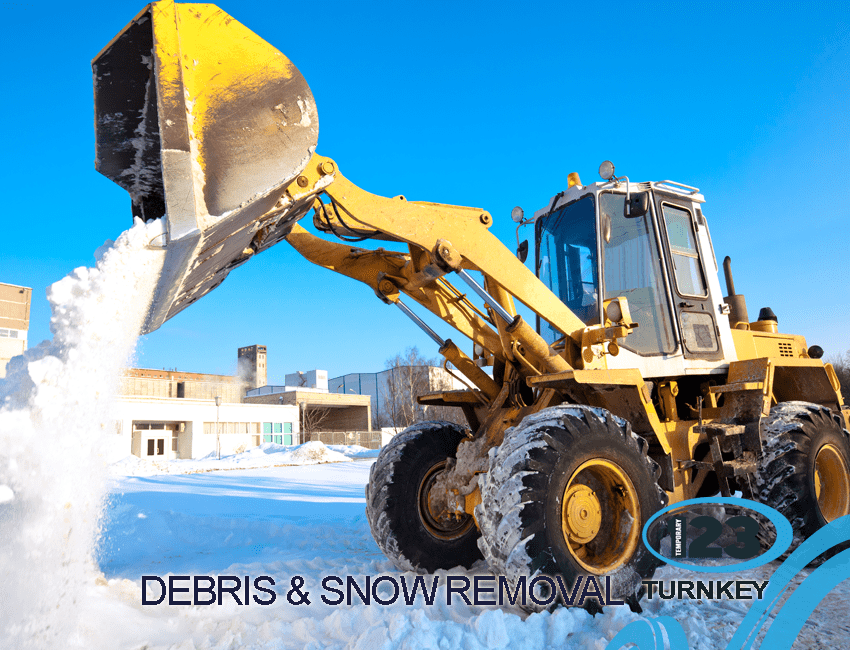 Welcome to Temporary 123! We are available 24/7 to assist you. You can reach our on-duty operations manager by texting us at 310-245-678(FIVE). Whether you require a special level of service such as permits, need help with facility design, or require kitchen facility rental, we are here to help.