Introducing our range of Temporary 123 Specialty Trailers designed to meet the specific needs of your business! Our trailers are fully customizable and built to provide high-quality solutions for your on-site needs.
All of our Specialty Trailers are built with durability in mind, using only the highest quality materials and components to ensure that they can withstand the rigors of daily use. Contact us today to learn more about our Specialty Trailers and how they can meet the unique needs of your business!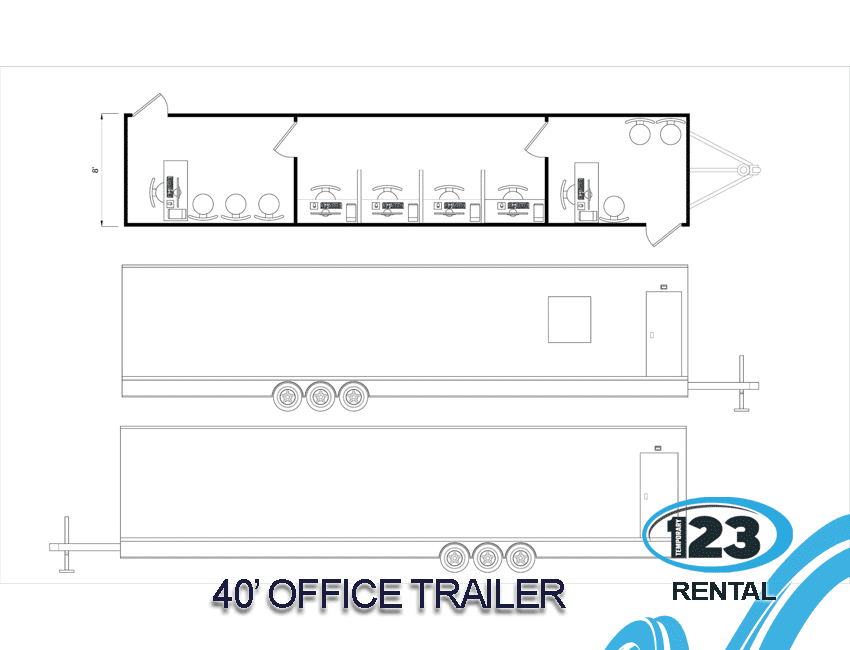 Temporary 123 offers an emergency solution for any type of business that needs a professional workspace environment. Our mobile office trailers are designed and equipped to meet safety requirements that relate to the occupancy group design loads, fire, safety and electrical load.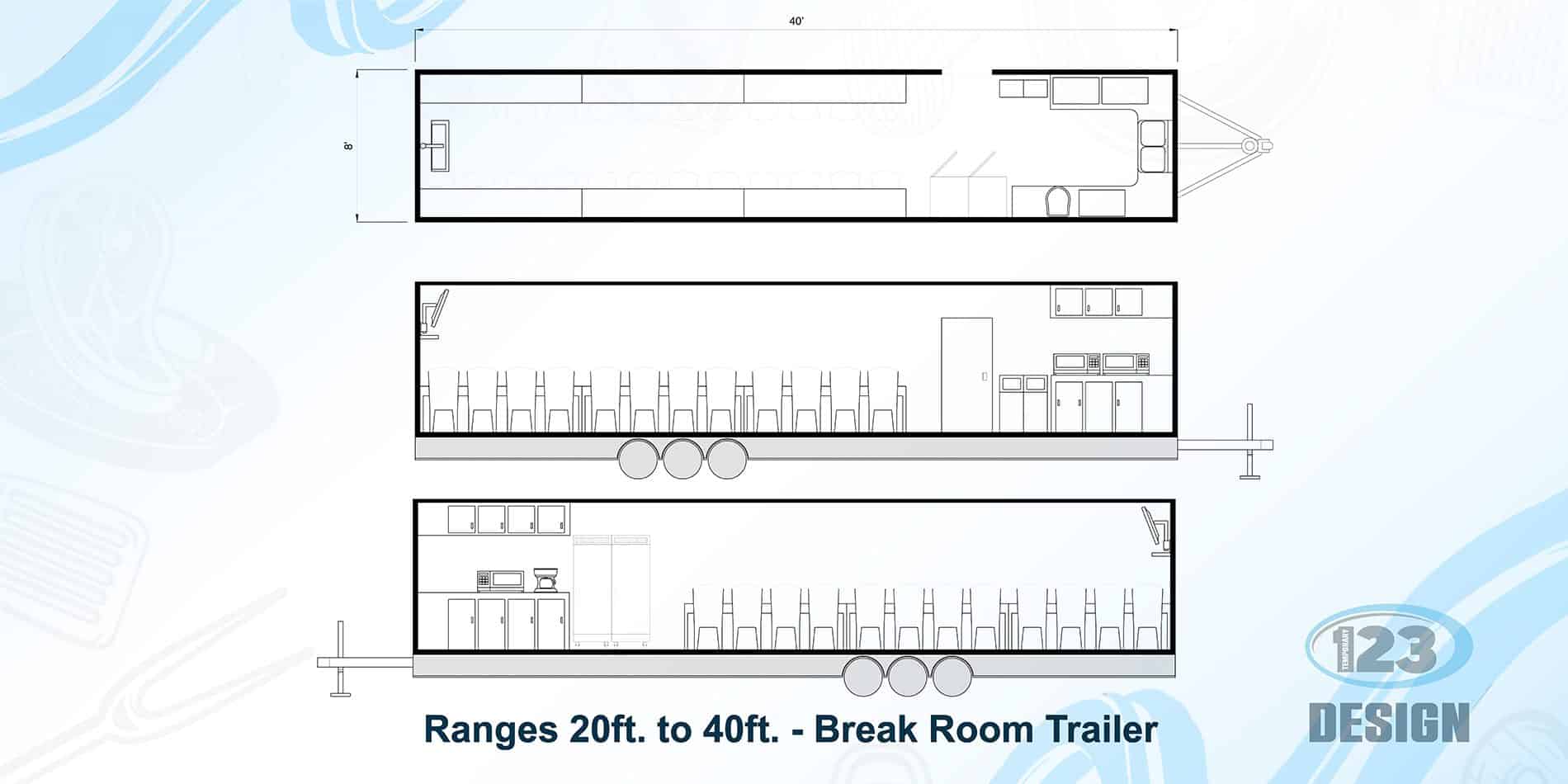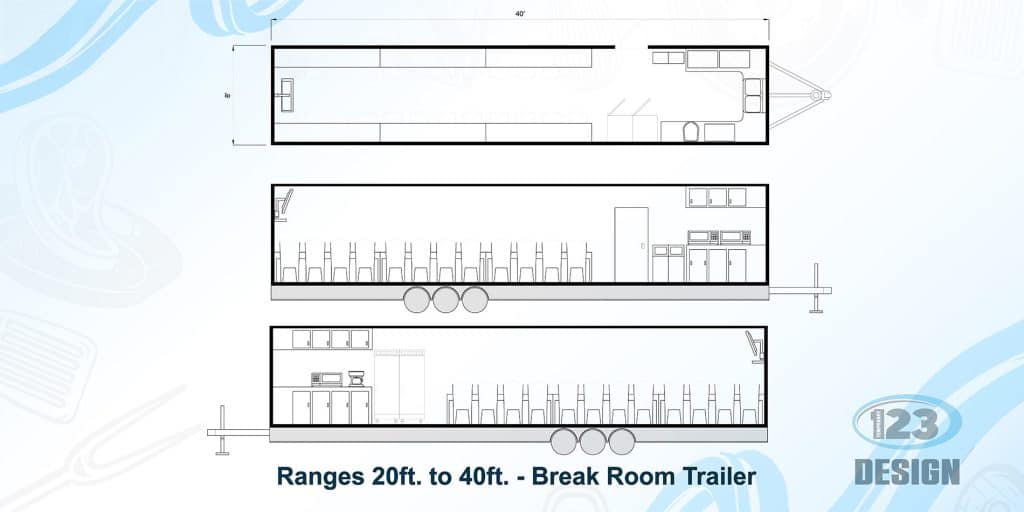 Our breakroom trailers provide a comfortable and relaxing space for employees to take a break or grab a snack. They come equipped with refrigeration, seating, and are designed to be fully customizable to fit your specific needs.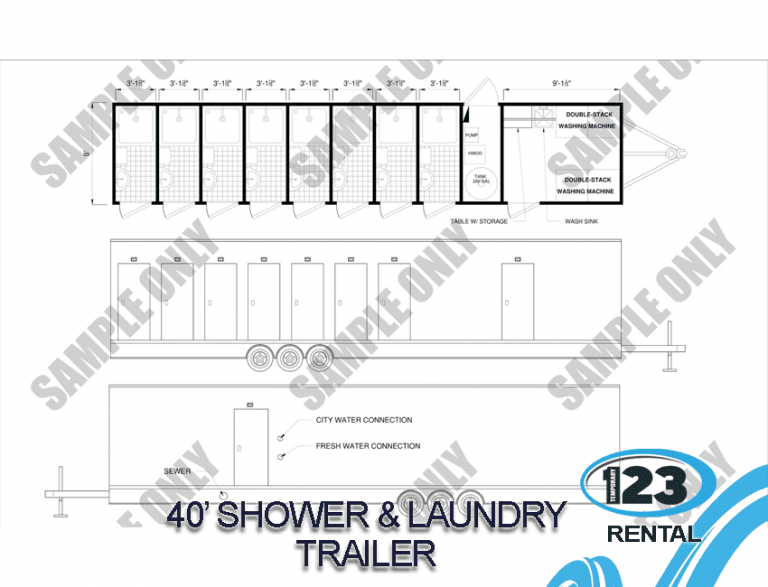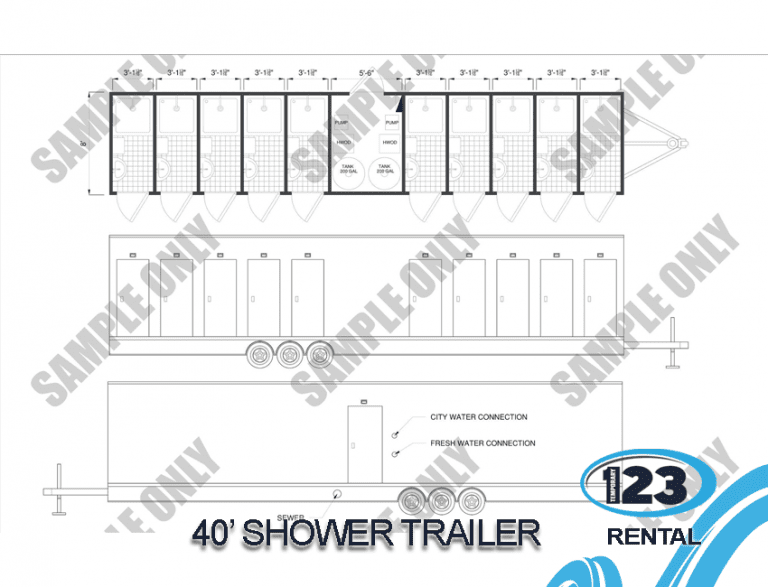 Our shower trailers are perfect for construction sites, events, or any other location where shower facilities are needed. They are equipped with multiple private shower stalls, changing areas, and are built to provide optimal privacy and comfort.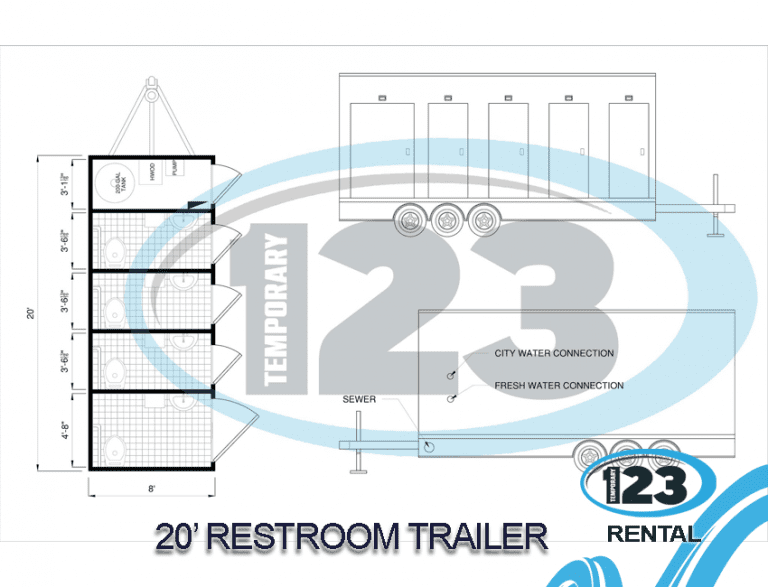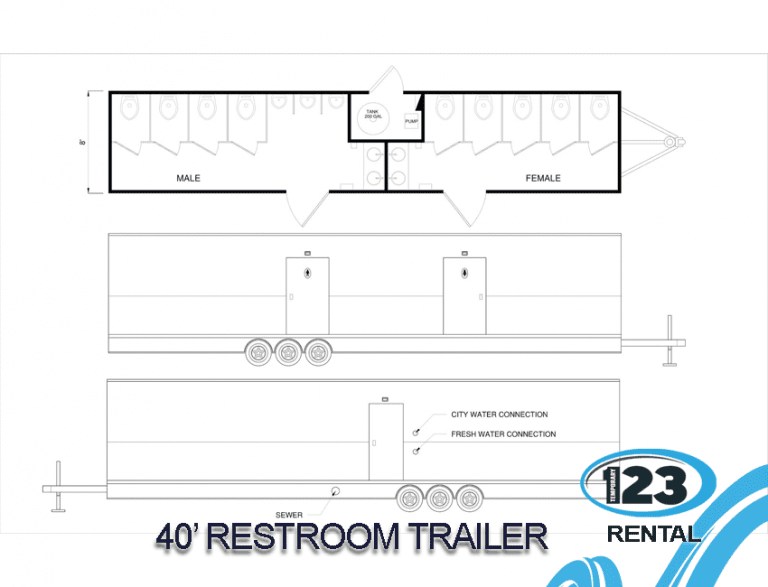 Our restroom trailers provide a clean and comfortable solution for on-site bathroom needs. They come equipped with multiple private stalls, handwashing stations, and are built to provide optimal privacy and comfort.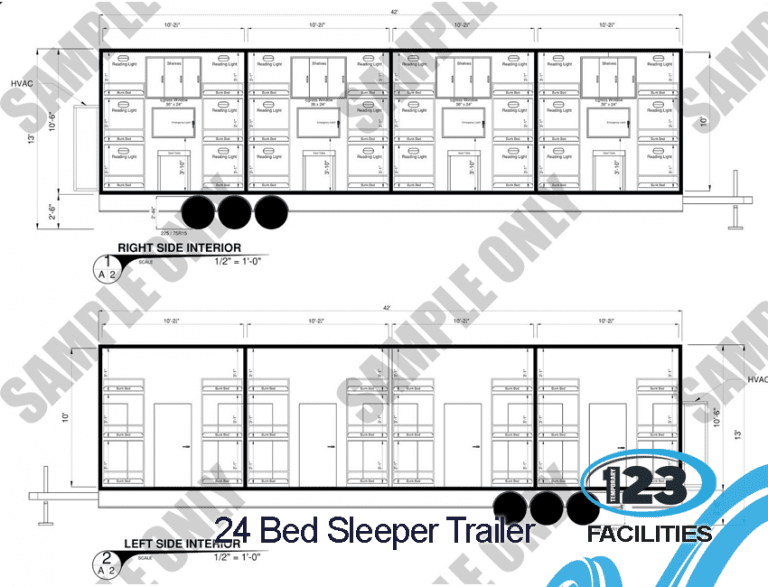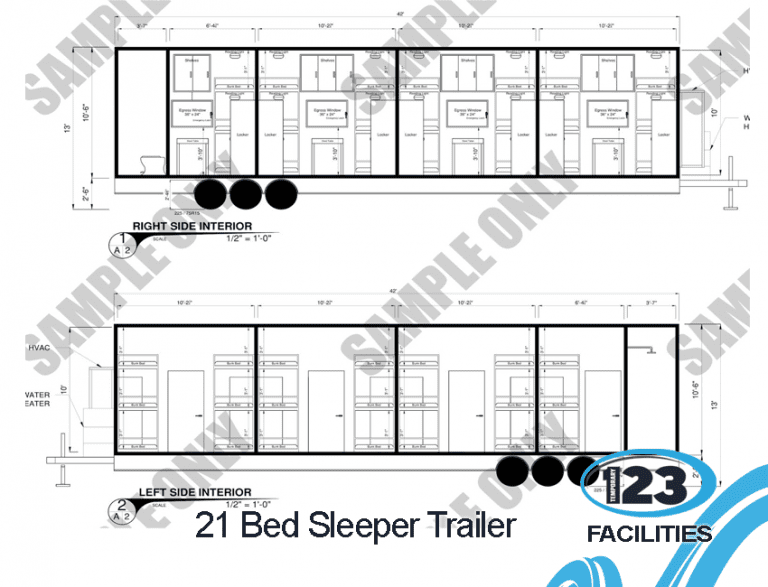 Our sleeper trailers are perfect for events or job sites where overnight accommodations are required. They are equipped with comfortable sleeping areas, climate control, and are built to provide optimal comfort and privacy.
Our multi-trailers can be converted into multi-purpose spaces. They can be equipped with office space, sleeping areas, or whatever may be needed in your endeavors.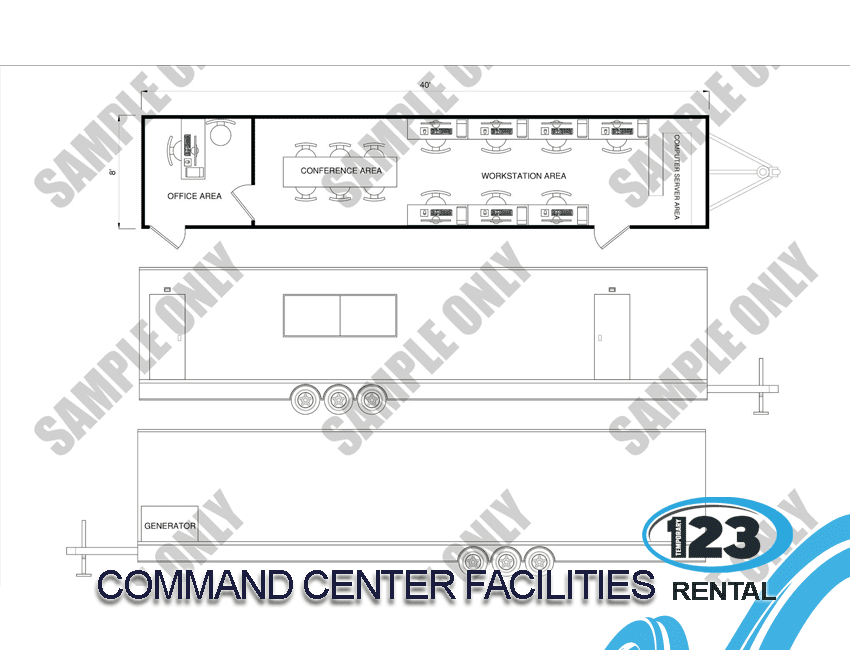 Our command center trailers provide a mobile solution for any command center needs. They come equipped with communication systems, office space, and other essential features to ensure that you can run your operations smoothly and efficiently.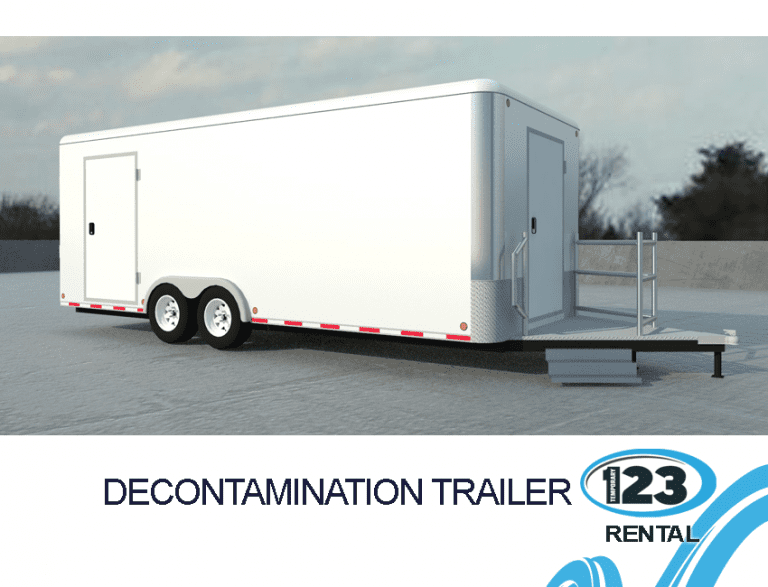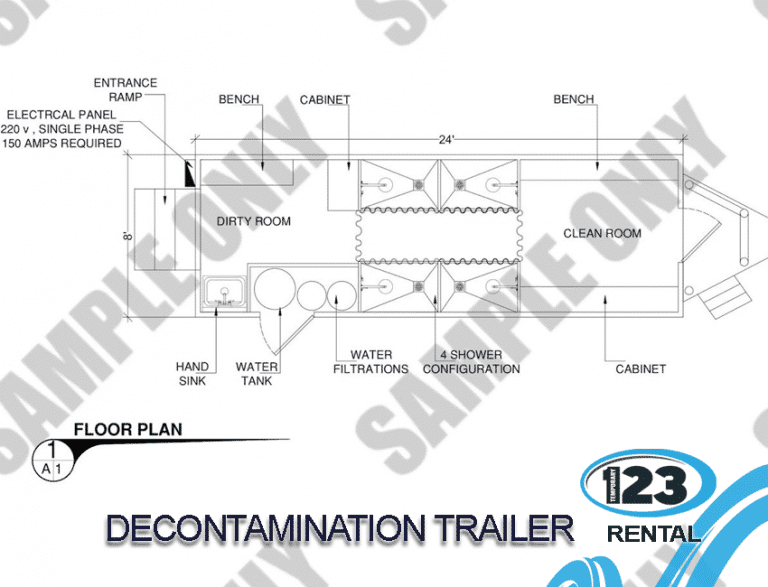 Temporary 123's Decontamination Trailers are mobile units built with high-quality materials and advanced technology, providing safe and reliable decontamination services. Equipped with powerful decontamination systems and versatile interiors, they are ideal for use in healthcare facilities, industrial settings, disaster zones, and other locations where effective decontamination is essential. Customizable to meet your specific needs, our trailers are designed to provide efficient and effective decontamination services.