Temporary Remote Workforce Housing Services in Illinois
When it comes to prioritizing the welfare of your workforce in Illinois, Temporary 123 comprehends the importance of furnishing them with comfortable lodgings. Our Remote Workforce Housing program offers remote construction facilities specifically tailored to cater to the needs of your workers, be it in emergency situations or regular operations. From permits and rentals to security services, we provide a comprehensive turnkey solution that can be seamlessly established in any location within Illinois.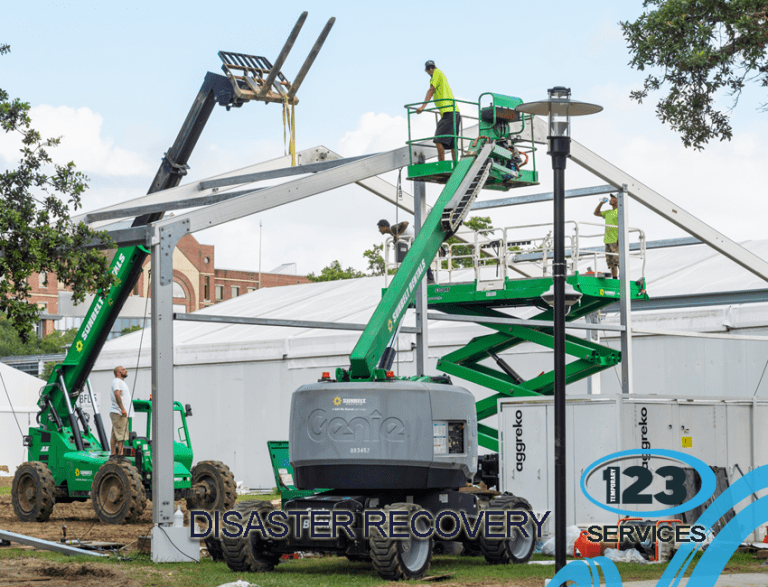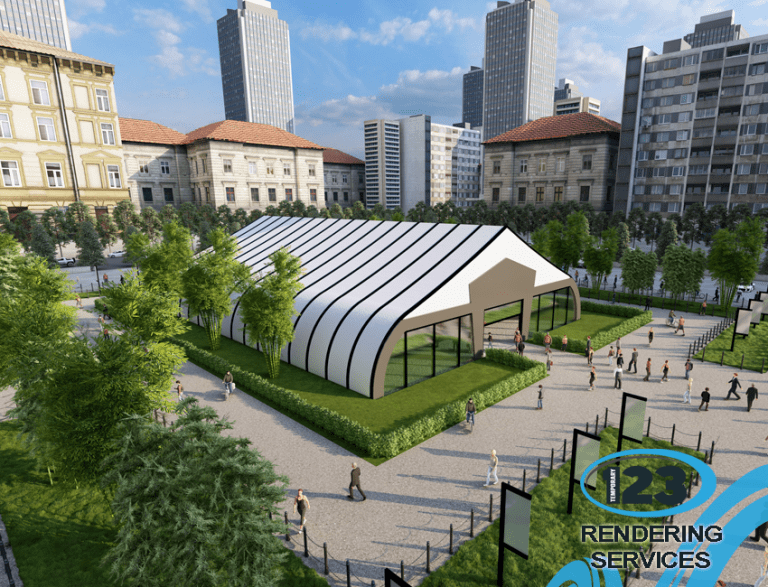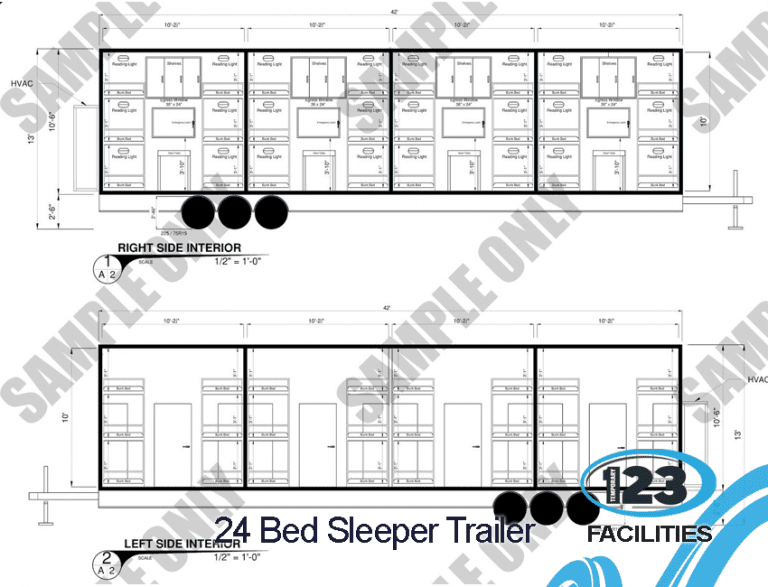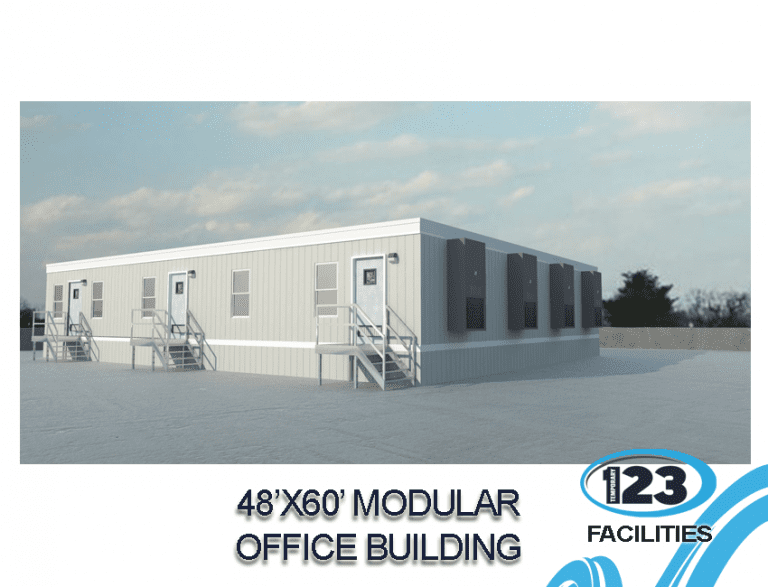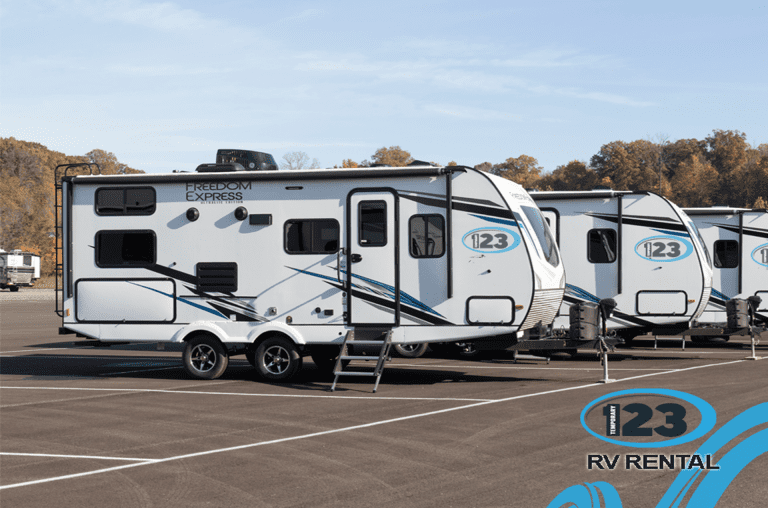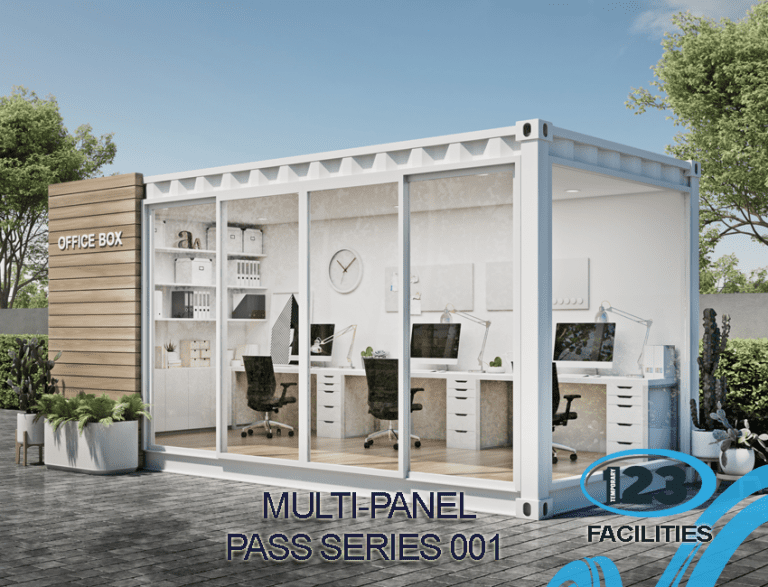 Services Offered by Temporary 123
Comprehensive Services for Remote Workforce
Housing in Illinois
Temporary 123 offers a wide range of services to address your remote workforce housing needs in Illinois. Our services encompass:
– Remote Workforce Housing Rentals in Illinois
– Temporary Remote Workforce Housing Service in Illinois
– Temporary Workforce Housing Company in Illinois
– Emergency Workforce Housing Company in Illinois
– Emergency Remote Workforce Housing Rentals in Illinois
– Emergency Workforce Housing Services in Illinois
– Workforce Housing Shelters in Illinois
Thoughtfully Designed Emergency Sleeping Facilities
Ensuring a restful night's sleep for your crew in Illinois is vital for their well-being, satisfaction, and productivity. Our emergency remote sleeping facilities are carefully designed to minimize noise and maximize comfort. With various bedroom layouts available, our standard fleet can accommodate projects of any size or complexity in Illinois.
Comprehensive Turnkey Service for Remote Construction Facilities
At Temporary 123, we take pride in delivering comprehensive turnkey services to address all aspects of your remote construction facilities in Illinois. Our team of experts will handle tasks such as acquiring permits and providing reliable and secure rentals, allowing you to focus on your core operations.
Workforce Sleeper Trailer for Remote Housing
Our Workforce Sleeper Trailer offers an ideal solution for companies and groups in Illinois seeking remote housing for their staff. Equipped with comfortable sleeping quarters, climate control, and ample storage space, it ensures that your team is well-rested and ready for the day ahead. The trailer is designed for easy transportation and quick setup at any job site in Illinois. It features a full bathroom with a shower, a kitchenette area with a microwave and refrigerator, and a cozy sleeping area with bunk beds. Construction crews, disaster relief workers, and other industries in Illinois that require remote accommodations will find our workforce sleeper trailer suitable.
Multi-Pass Modular Series for Enhanced Facility Needs
Temporary 123's Multi-Pass Modular Series is the perfect solution for enhancing your remote building facility needs in Illinois. These structures offer a range of benefits, ensuring that your organization is fully operational from the moment you settle in. With customizable open span configurations, the Multi-Pass Modular Series can adapt to various requirements, providing endless possibilities. Whether you need additional office space, workshop areas, or storage and warehousing facilities, the Multi-Pass can meet all your project needs and more in Illinois.
Exceptional Customer Service
At Temporary 123, we are dedicated to providing exceptional customer service and delivering the highest quality remote construction facilities to our clients in Illinois. We understand the importance of ensuring that your workers receive the rest they need to maintain productivity and efficiency on the worksite. Get in touch with us today to discover how we can fulfill your remote workforce housing requirements in Illinois and provide you with a dependable solution.
ILLINOIS CITIES THAT WE SERVED
Chicago, IL
Aurora, IL
Rockford, IL
Joliet, IL
Naperville, IL
Springfield, IL
Peoria, IL
Elgin, IL
Waukegan, IL
Champaign, IL
Bloomington, IL
Decatur, IL
Evanston, IL
Des Plaines, IL
Berwyn, IL
Wheaton, IL
Belleville, IL
Elmhurst, IL
DeKalb, IL
Moline, IL
Urbana, IL
Crystal Lake, IL
Quincy, IL
Rock Island, IL
Park Ridge, IL
Calumet City, IL
Pekin, IL
Danville, IL
St. Charles, IL
North Chicago, IL
Galesburg, IL
Chicago Heights, IL
Granite City, IL
Highland Park, IL
Burbank, IL
O'Fallon, IL
Oak Forest, IL
Alton, IL
Kankakee, IL
West Chicago, IL
East St. Louis, IL
McHenry, IL
Batavia, IL
Carbondale, IL
Freeport, IL
Belvidere, IL
Collinsville, IL
Harvey, IL
Lockport, IL
Woodstock, IL
Zion, IL
Edwardsville, IL
Rolling Meadows, IL
Loves Park, IL
Blue Island, IL
East Peoria, IL
Cahokia Heights, IL
Darien, IL
Charleston, IL
Geneva, IL
East Moline, IL
Crest Hill, IL
Jacksonville, IL
Lake Forest, IL
Macomb, IL
Ottawa, IL
Mattoon, IL
Sycamore, IL
Palos Hills, IL
Marion, IL
Fairview Heights, IL
Yorkville, IL
Country Club Hills, IL
Prospect Heights, IL
Dixon, IL
Sterling, IL
Mount Vernon, IL
Washington, IL
Canton, IL
Lincoln, IL
Hickory Hills, IL
Wood Dale, IL
Streator, IL
Morris, IL
Warrenville, IL
Centralia, IL
Kewanee, IL
Palos Heights, IL
Markham, IL
Herrin, IL
Effingham, IL
Northlake, IL
Pontiac, IL
Taylorville, IL
Plano, IL
Wood River, IL
Peru, IL
Highland, IL
Troy, IL
Waterloo, IL
Columbia, IL
LaSalle, IL
Rochelle, IL
Harvard, IL
Monmouth, IL
Rock Falls, IL
Olney, IL
Harrisburg, IL
Paris, IL
Chester, IL
Jerseyville, IL
West Frankfort, IL
Murphysboro, IL
South Beloit, IL
Robinson, IL
Princeton, IL
Marengo, IL
Park City, IL
Salem, IL
Mascoutah, IL
Silvis, IL
Sandwich, IL
Mendota, IL
Mount Carmel, IL
Clinton, IL
Benton, IL
Vandalia, IL
Greenville, IL
Litchfield, IL
Geneseo, IL
Metropolis, IL
Hillsboro, IL
Braidwood, IL
Beardstown, IL
Du Quoin, IL
Chillicothe, IL
Carlinville, IL
Countryside, IL
Pana, IL
Wilmington, IL
Pinckneyville, IL
Spring Valley, IL
Monticello, IL
Carterville, IL
Highwood, IL
Hoopeston, IL
Eureka, IL
Watseka, IL
Carmi, IL
Genoa, IL
Fairfield, IL
Staunton, IL
Colona, IL
Marseilles, IL
Flora, IL
Auburn, IL
Shelbyville, IL
Pittsfield, IL
Tuscola, IL
Paxton, IL
West Peoria, IL
Anna, IL
Breese, IL
Sullivan, IL
Lebanon, IL
Hometown, IL
Lawrenceville, IL
Sparta, IL
Morrison, IL
Eldorado, IL
Marshall, IL
Madison, IL
Oglesby, IL
Fairbury, IL
Byron, IL
Oregon†, IL
Red Bud, IL
Aledo, IL
Le Roy, IL
Johnston City, IL
Fulton, IL
Georgetown, IL
Galena, IL
Virden, IL
Gibson City, IL
Abingdon, IL
Gillespie, IL
Momence, IL
Havana, IL
Carlyle, IL
Nashville, IL
Rushville, IL
Sumner, IL
Bushnell, IL
Savanna, IL
Hamilton, IL
Arcola, IL
Knoxville, IL
McLeansboro, IL
Newton, IL
Cairo, IL
Marquette Heights, IL
El Paso, IL
Casey, IL
Trenton, IL
Carthage, IL
Galva, IL
Villa Grove, IL
White Hall, IL
Amboy, IL
Carrollton, IL
Henry, IL
Farmington, IL
Lewistown, IL
Christopher, IL
Polo, IL
Mason City, IL
Altamont, IL
Petersburg, IL
Nokomis, IL
Oakbrook Terrace, IL
Girard, IL
Mount Olive, IL
Elmwood, IL
Prophetstown, IL
Minonk, IL
Lexington, IL
Farmer City, IL
Mount Sterling, IL
Albion, IL
Athens, IL
Lacon, IL
Sesser, IL
Venice, IL
Bridgeport, IL
Jonesboro, IL
Gilman, IL
Roodhouse, IL
Maroa, IL
Zeigler, IL
Chenoa, IL
Bunker Hill, IL
Mount Carroll, IL
East Dubuque, IL
Earlville, IL
Atlanta, IL
Delavan, IL
Grayville, IL
Neoga, IL
Virginia, IL
Warsaw, IL
Winchester, IL
Mount Pulaski, IL
Benld, IL
Leland Grove, IL
Lanark, IL
Vienna, IL
Wyoming, IL
St. Elmo, IL
Toluca, IL
Colchester, IL
Chrisman, IL
Barry, IL
Waverly, IL
Cuba, IL
Toulon, IL
Shawneetown, IL
La Harpe, IL
Griggsville, IL
Windsor, IL
Wamac, IL
Assumption, IL
Martinsville, IL
Rosiclare, IL
Nauvoo, IL
Macon, IL
Greenfield, IL
Wenona, IL
Brookport, IL
Dallas City, IL
Witt, IL
Oakland, IL
Newman, IL
Mounds, IL
Kinmundy, IL
Hurst, IL
Oneida, IL
St. Francisville, IL
Coffeen, IL
New Boston, IL
Grafton, IL
Golconda, IL
Ava, IL
Keithsburg, IL
Grand Tower, IL
Mound City, IL
Creal Springs, IL
Ashley, IL
Orient, IL
Nason, IL