Maritime Accommodation Modules Containerized in USA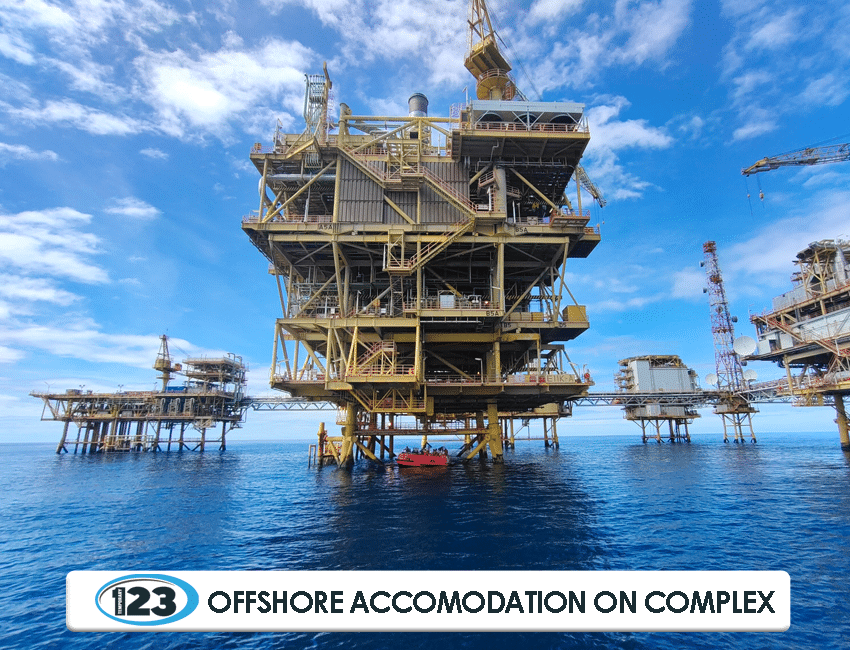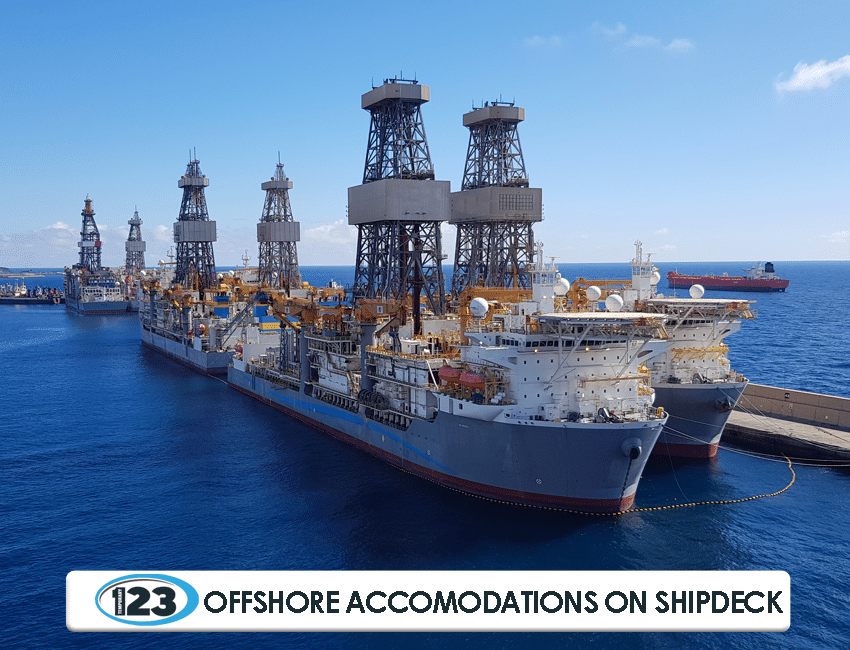 At Temporary 123, we specialize in providing comprehensive maritime solutions tailored for every need. With a vast array of specialized modules, we ensure that maritime professionals have a comfortable and efficient experience, regardless of the challenges the sea presents. Delving deeper into our offerings:
Housing & Comfort
The vastness of the sea demands a space that feels like home, where one can unwind and rejuvenate. Our offerings in this domain prioritize:
Sleeping Quarters

Galley

Eating (Mess) Facilities

Recreation Facilities

Temporary Living Quarters
Here, we focus on crafting ergonomic designs that maximize both space and comfort, ensuring crew members feel at ease even when miles away from land.
Operational Areas
For maritime operations to run smoothly, specialized spaces that cater to varying needs are essential:
Installation Control Room

Crew Offices

Boot/Locker Room
These areas are designed to ensure optimal functionality, aiding in the seamless flow of daily tasks and operational demands.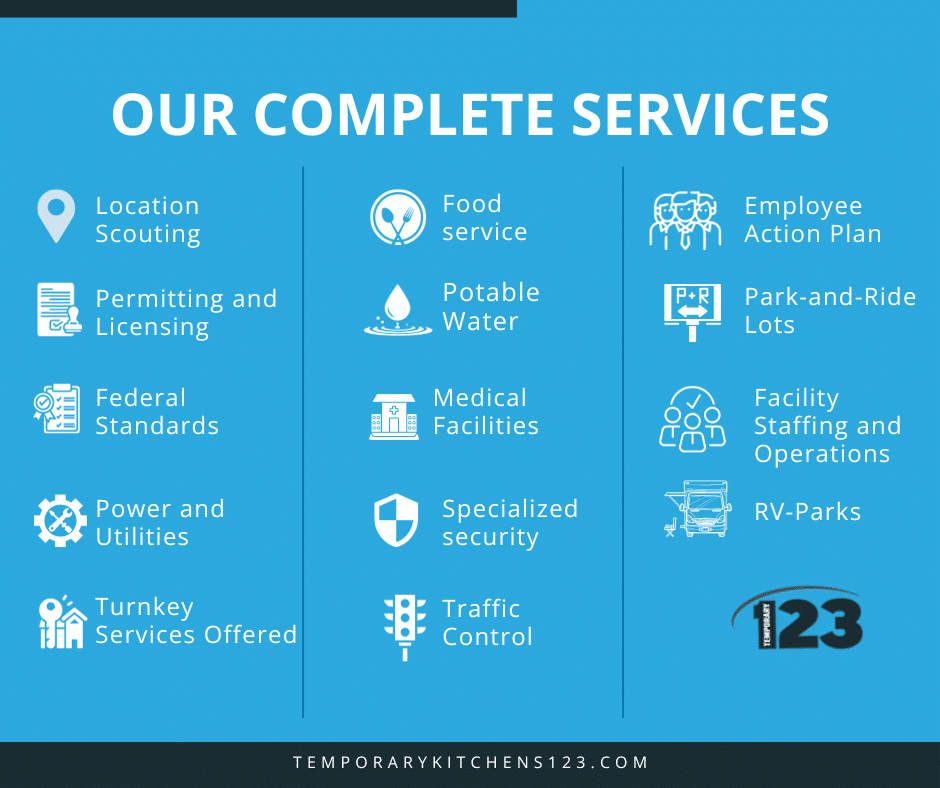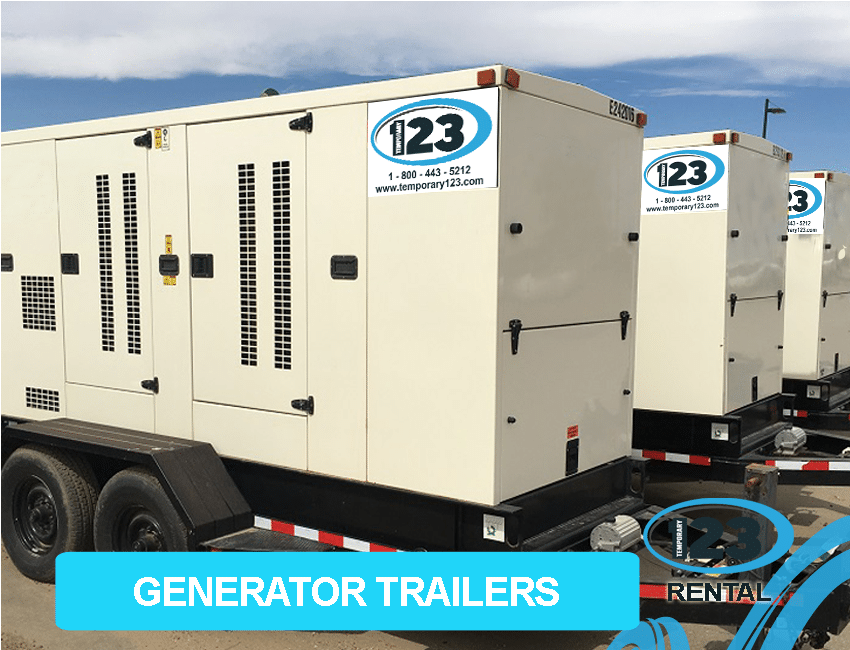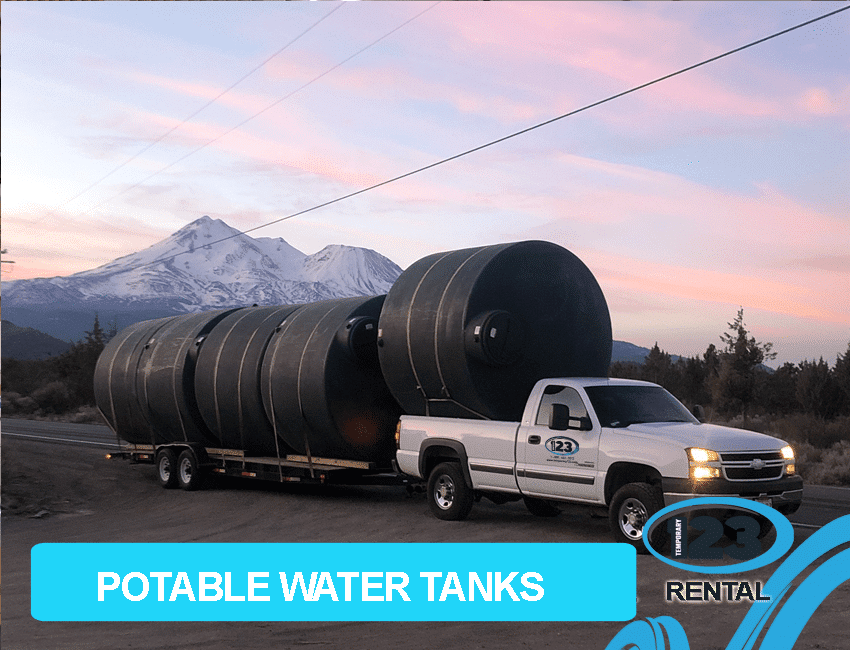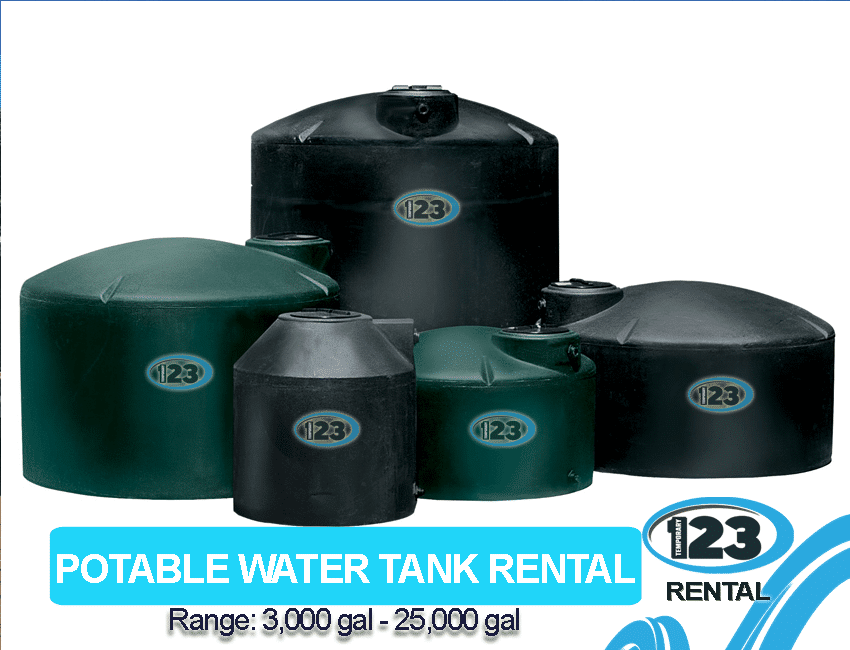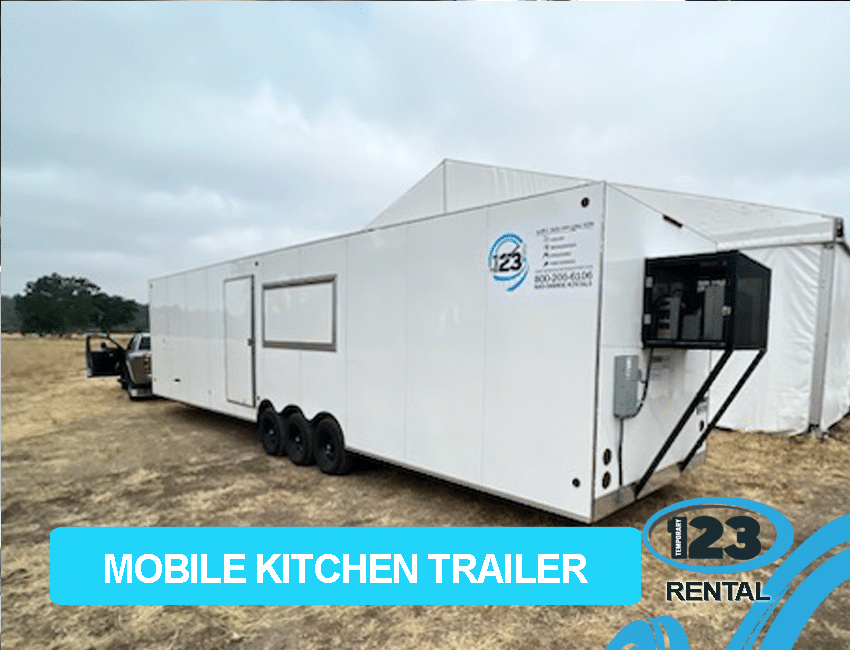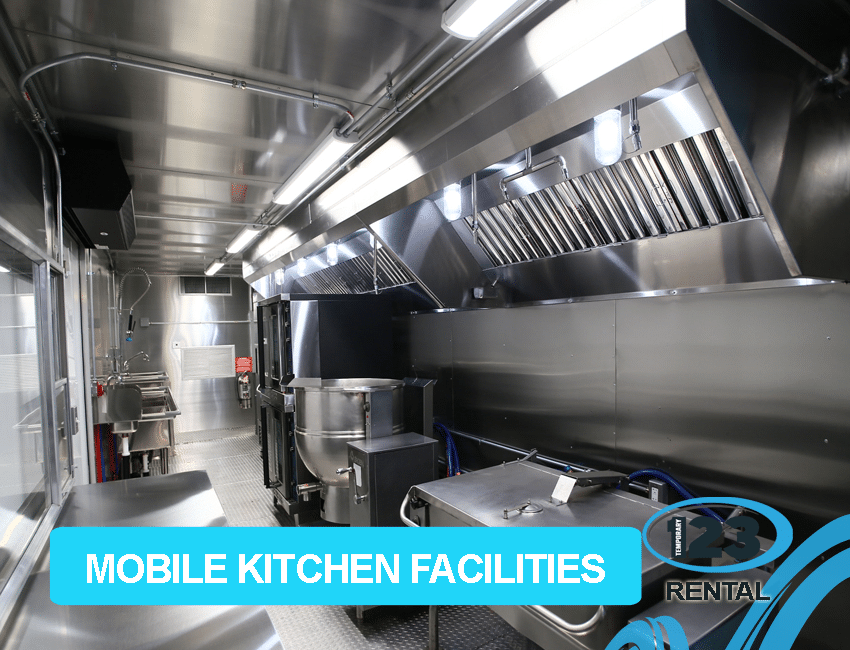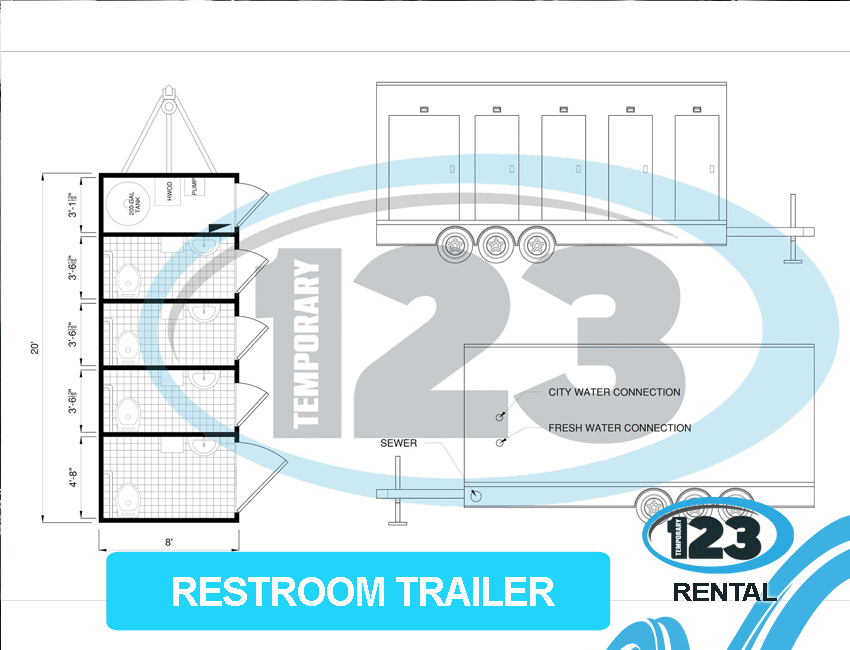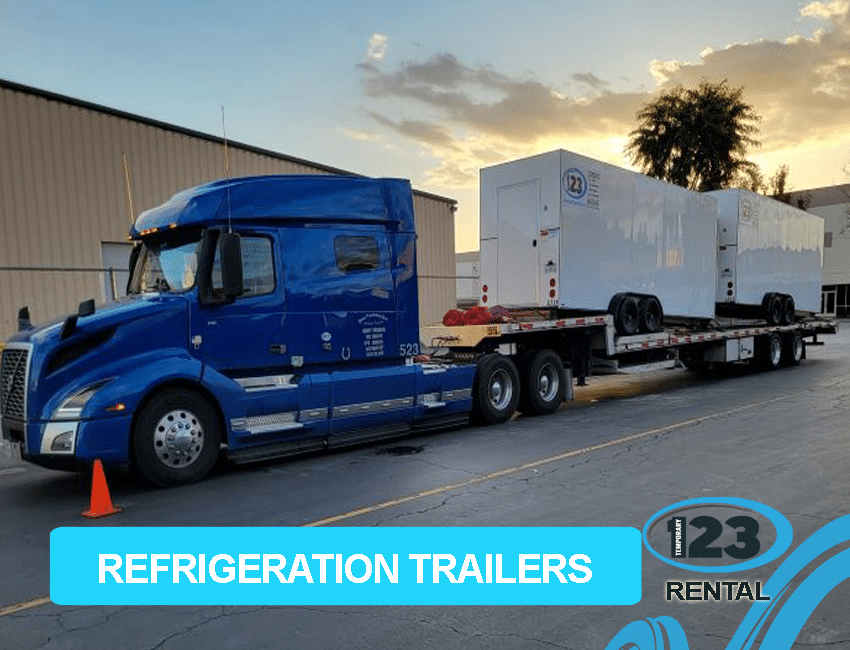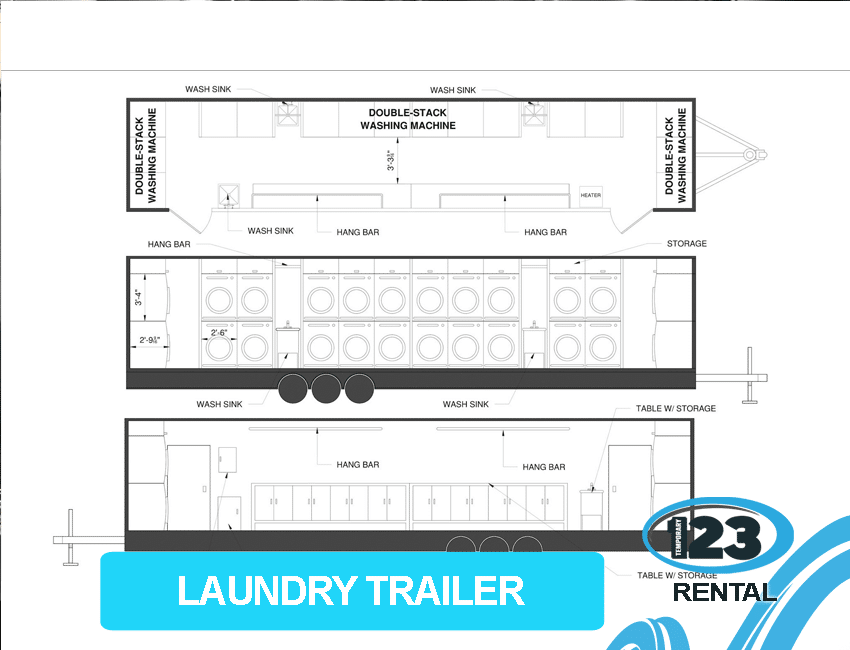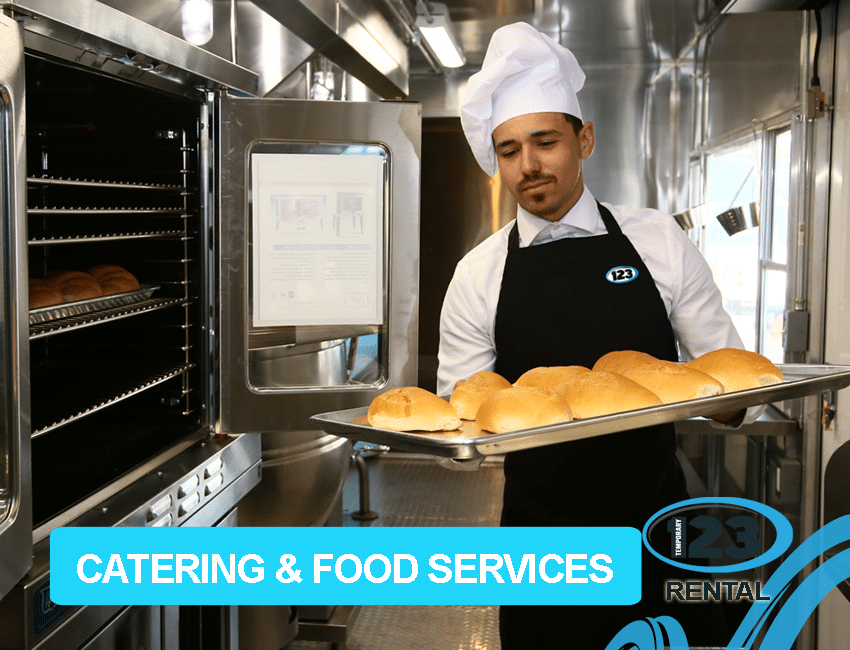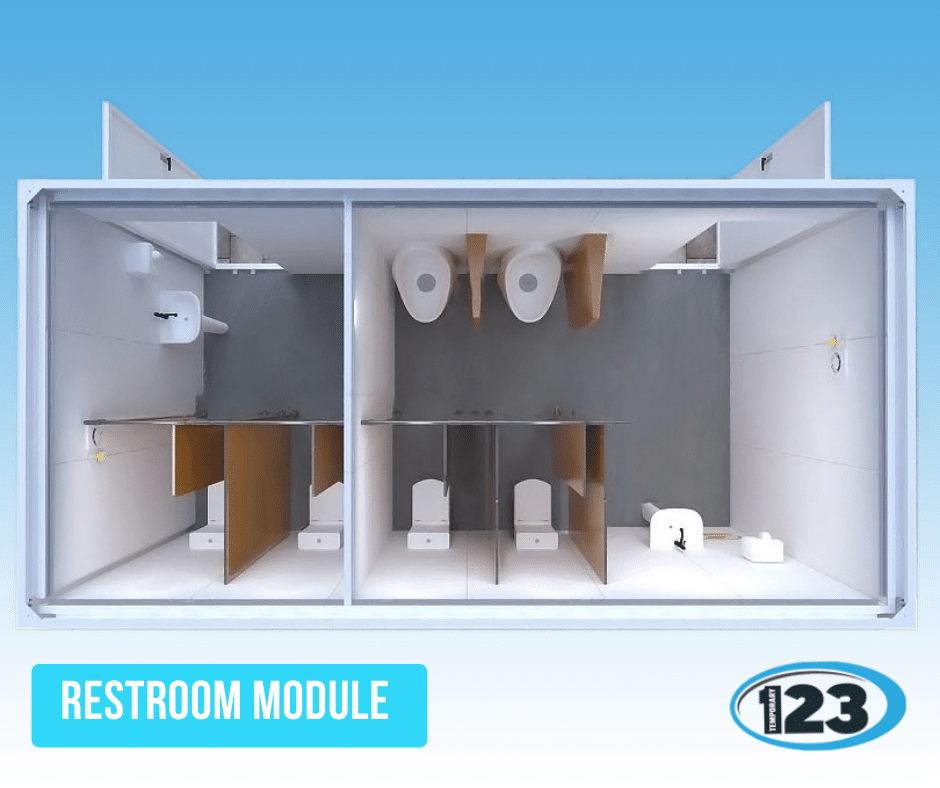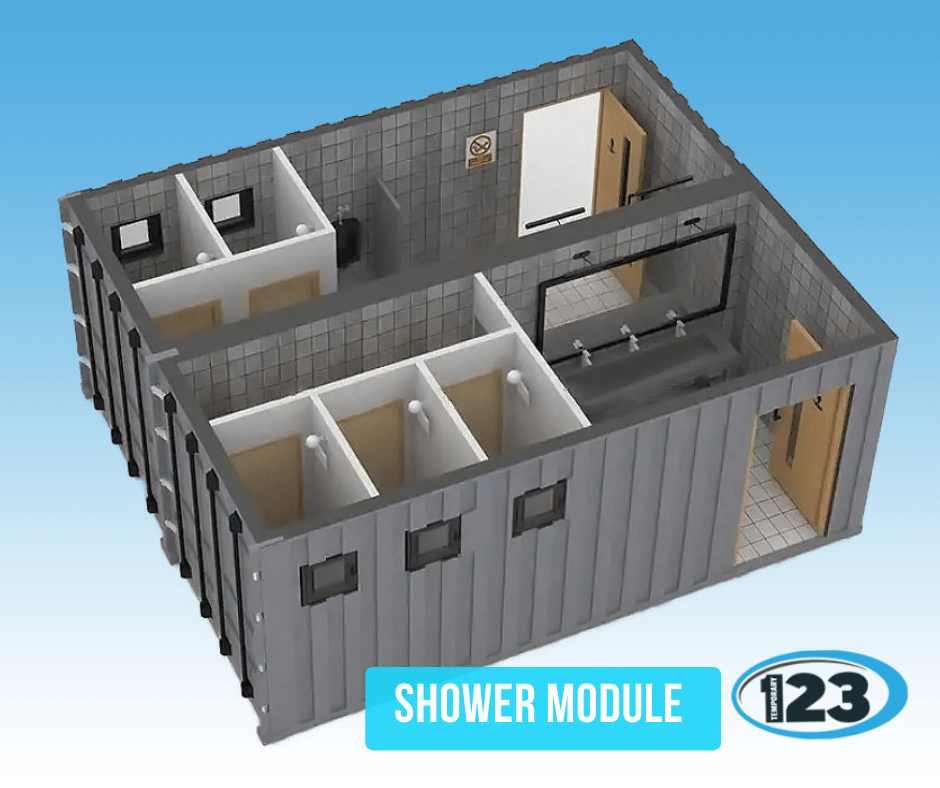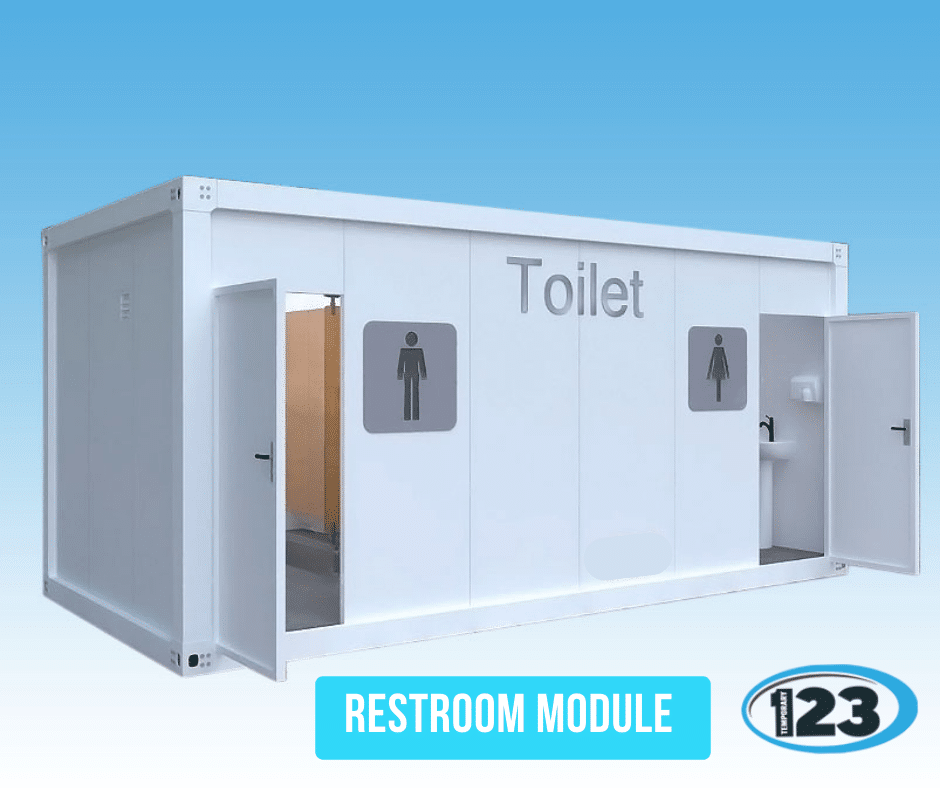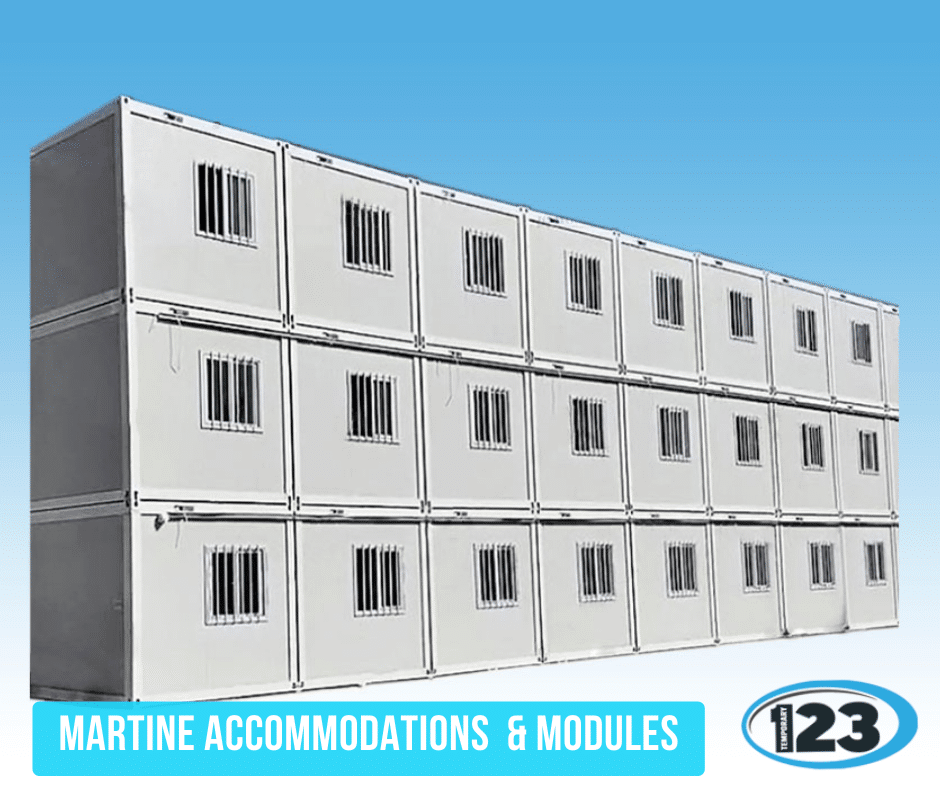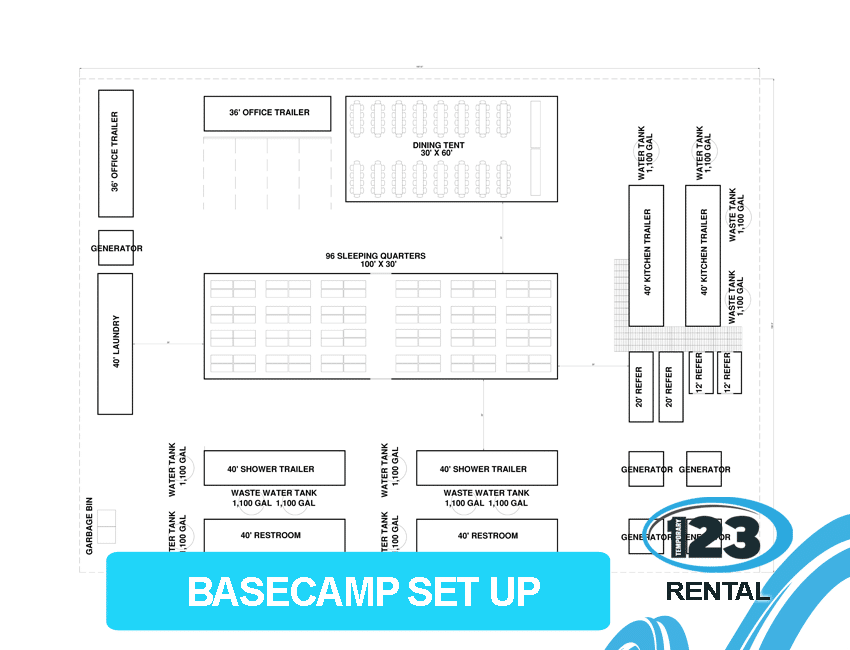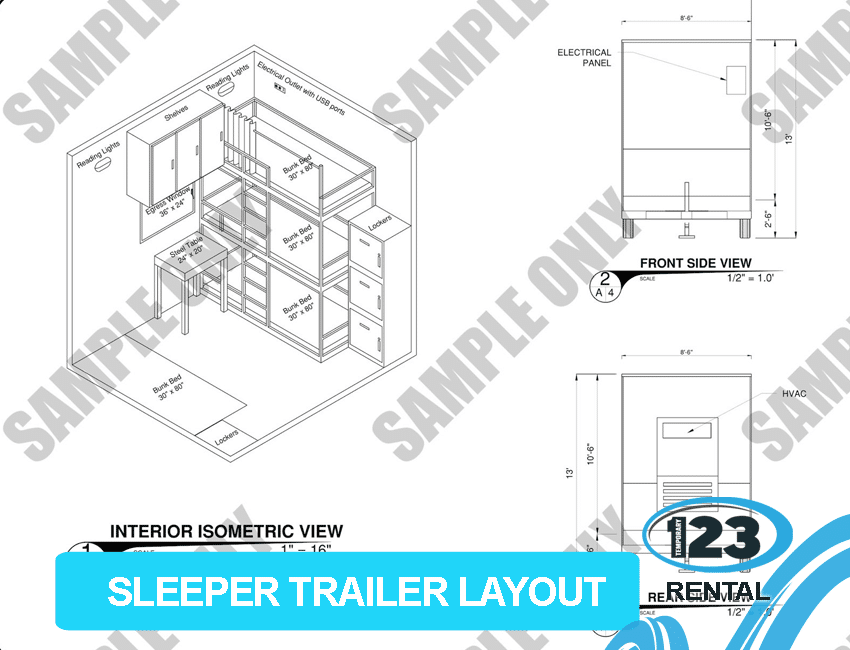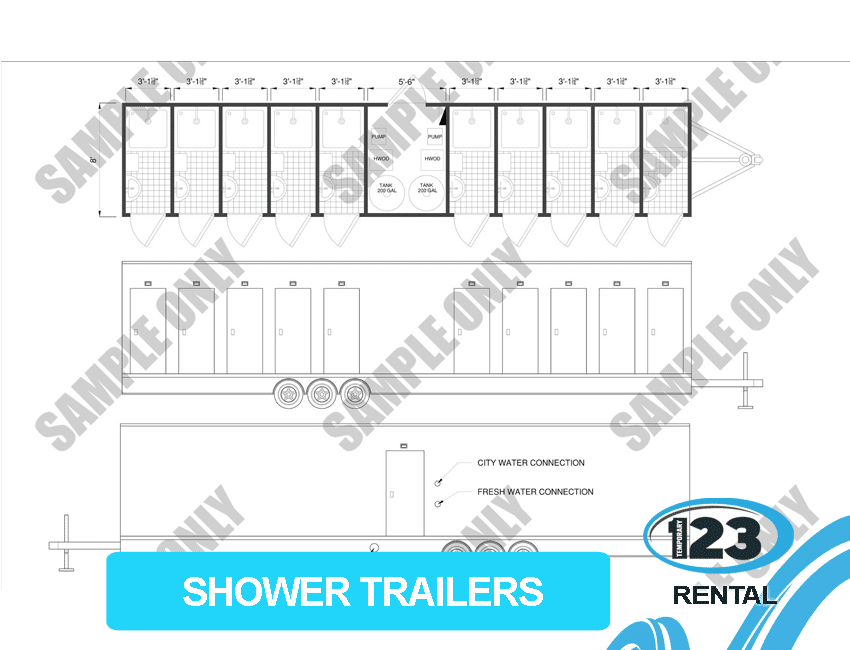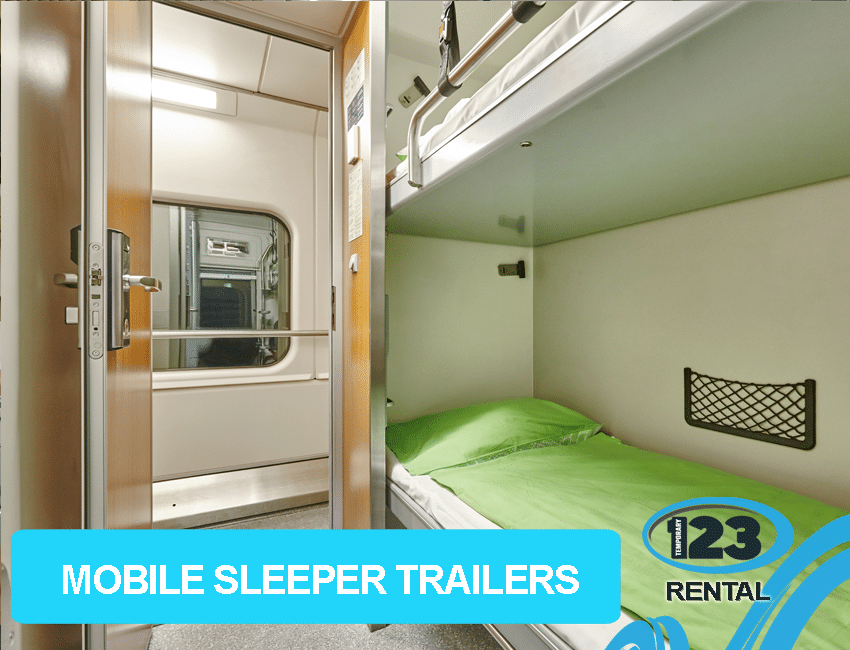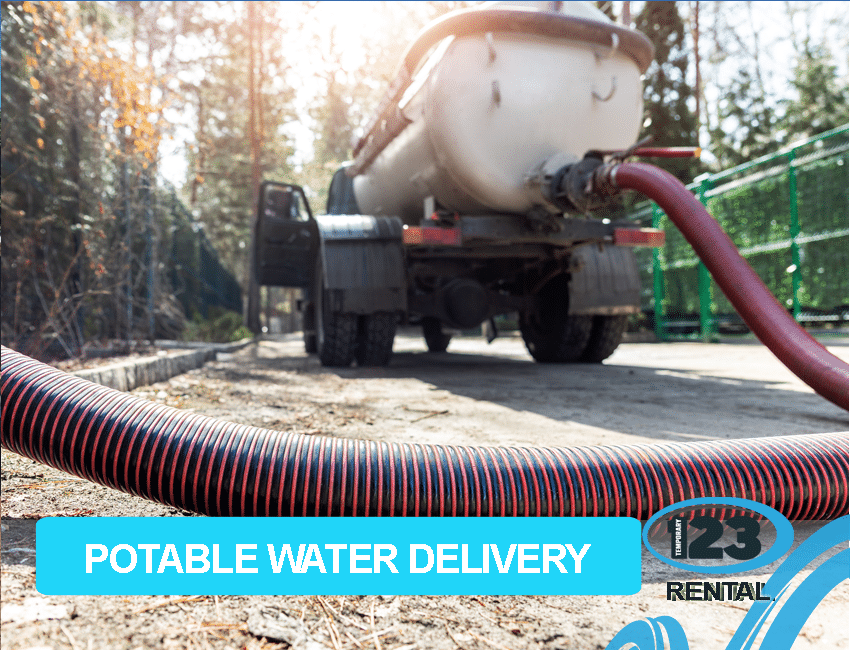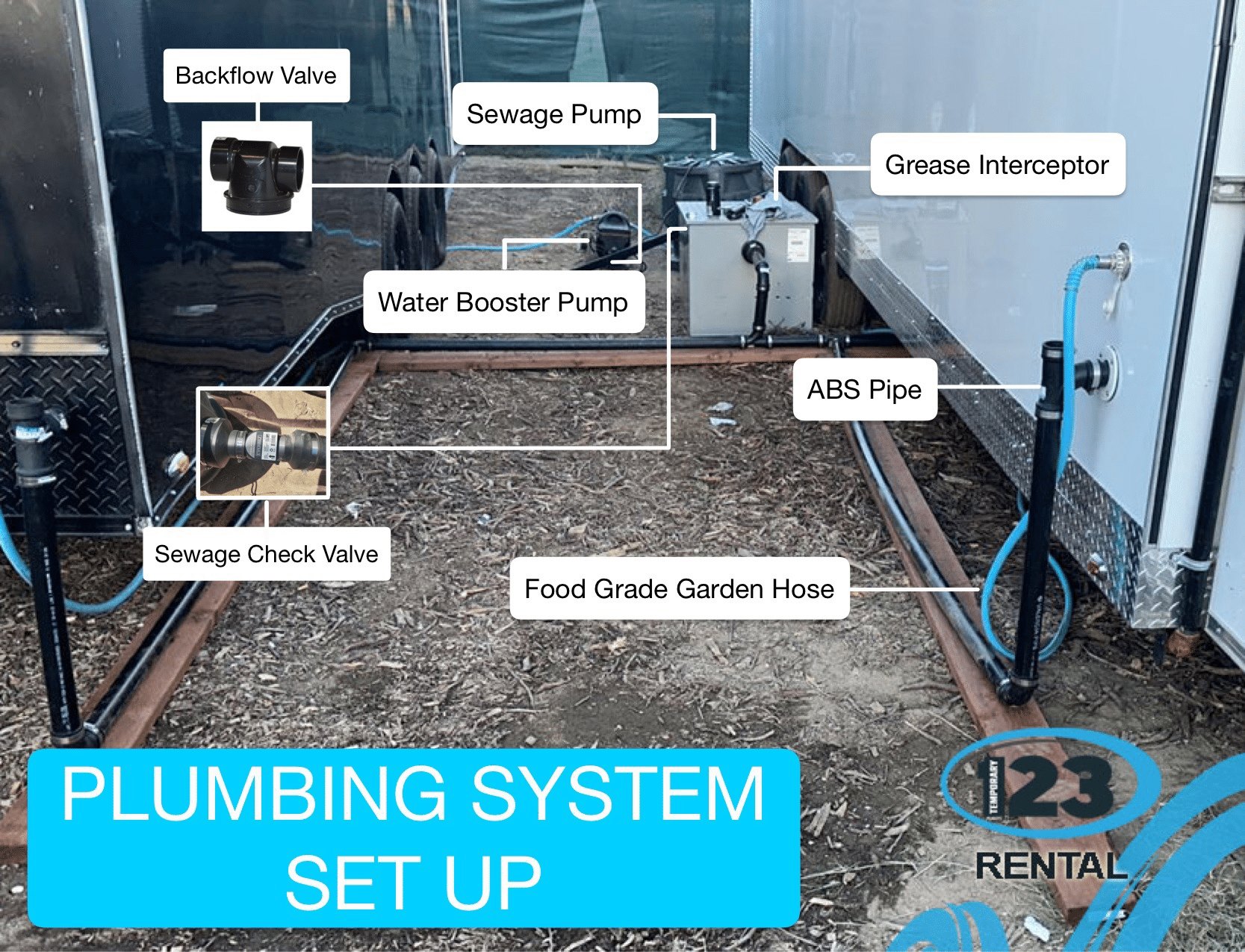 Utilities & Systems
Maritime settings present unique challenges, necessitating robust utilities and systems:
Heating, Ventilation, and Air Conditioning (HVAC) Systems

Fire and Gas Detection

Emergency Power Generation

Instrument and Plant Air Compression
Our utility solutions are both durable and efficient, built to withstand the maritime environment's harshest conditions.
Safety & Emergency
At sea, safety isn't just a priority; it's a lifeline. Our safety-centric modules ensure that crew members are well-protected:
Helideck

Lifeboats

Firewater (Seawater Lift) Pump(s)
Each solution under this category meets or exceeds international safety standards, guaranteeing top-tier protection.
Sanitation & Storage
Efficient waste management and storage are pivotal in maritime settings. We address these needs with modules tailored for the oceanic environment:
Food Storage

Aviation Fuel Storage

Sewage Treatment and Disposal

Potable Water Plant
Prioritizing hygiene, space optimization, and eco-responsibility, we ensure clean and clutter-free maritime settings.
Offshore Accommodations: Rentals
In the vast maritime sector, various projects demand specific rental solutions. Our diverse rental offerings include:
Offshore Equipment Renting

Marine Equipment

Offshore Module Rentals

Marine Module Rentals

Ship Deck Module Containerized Accommodations

Accommodation Platform Equipment Rental

Accommodation Platform Sleeper Module Rentals
Whether it's equipment or accommodation modules, our rental solutions are versatile, catering to a plethora of maritime needs.
Specialized Accommodations
Maritime settings can have specialized requirements. We meet these head-on with our tailored solutions:
Marine Accommodations

Maritime Accommodations

Temporary Offshore Accommodations and Sleeping Modules for Rental

Containerized Temporary Offshore Accommodations

Containerized Shower Modules at Sea
Crafted with precision, our specialized accommodations ensure that even the most niche maritime needs are catered to.
Facility Modules
Facility modules serve as the backbone of daily operations at sea. Our offerings here encompass:
Gym Models

Laundry Modules

Shower Modules

Locker Room Modules

Restroom Modules

Mobile Kitchen Offshore Modules

Modular Kitchen Offshore Containerized Facilities

Containerized Offshore Module Rentals

Offshore Maritime Sanitation

Offshore Sewage Treatment and Offshore Sewage Processing
From hygiene to recreation, our facility modules cover every facet of maritime life.
Temporary 123 Services: Rentals
Our range of rental services caters to both temporary and long-term maritime project needs:
Modular Construction Offices

Modular Office Building Rentals

Construction Trailer Rentals

Mobile Kitchens Rentals

Refrigeration Trailer Rentals

Dishwashing Mobile Rentals

Laundry Temporary Rentals

Shower Workforce Rentals

Restroom Trailer Services

Emergency Temporary Facility Rentals

Galley Module Rental

Dishwasher Module
Each rental solution is maintained to the highest standards, ensuring functionality and comfort.
Catering & Hospitality
The essence of hospitality should be felt, even at sea. Our catering and hospitality services include:
Remote Catering Services

Remote Hospitality Services

offsite catering service

offshore caters
With a touch of warmth and world-class culinary offerings, we make sure that the crew's spirits remain high.
Basecamp & Event Solutions
For maritime projects that demand expansive infrastructure or events, we offer:
Complete Basecamp & Event Rentals

Basecamp Services

Basecamp Turnkey Services
Whether it's a temporary setup or a grand maritime event, our solutions ensure every need is met.
Utility & Emergency Services
Emergencies at sea require swift action and robust solutions. Our offerings in this category ensure preparedness:
Emergency Generator & Power Services

Potable Water Services

Potable Water Tank Rentals

Emergency Drinking Water Tank Services

Construction Modular Offices

Emergency Temporary Shelter Facilities Rental
Designed to tackle unforeseen challenges, our utility and emergency services guarantee seamless operations, even in crises.
Sectors Served
We cater to a vast range of sectors in the maritime domain, ensuring specialized solutions for each:
Oil and Gas

Oil Rig Basecamps

Maritime and Vessels

Offshore Wind Projects

Shipyard Sleeping Accommodations & Camp

Refinery Sleeping Accommodations and BaseCamp Rentals

Government Operations
Every sector presents unique demands, and our modules and services are tailored to meet them all.
Living Facility Modules
A homely environment at sea isn't a luxury; it's a necessity. Our living facility modules are designed to cater to every comfort need:
Kitchen Units

Refrigeration

Laundry Units

Sleeper Modules

Warewashing Units

Bunk Bed Modules

Shower Modules

Restroom Modules

Potable Water

Water Treatment

Dining Room Facilities

Health Care Facilities

Locker Room Modules
From rest to recreation, these modules ensure that maritime professionals feel right at home.
Specialized Modules
For the unique demands of maritime operations, we have an array of specialized modules:
Floatels Systems

Laboratory Modules

Offshore Living Quarters and Sleepers

Tool Room Modules

Water Storage Tanks and Modules

Water Treatment Modules

Onshore Living Quarter Modules

Workforce Superstructure Modules
These modules address the niche requirements of various maritime projects, ensuring that every need, no matter how specific, is catered to.
Additional Services
Our commitment to excellence doesn't end with providing modules. We offer additional services to ensure the smooth operation of every maritime project:
Maintenance and full service available upon request

offshore facility rentals

offshore catering company
With an extensive range of services, Temporary 123 stands as the gold standard in maritime accommodations. Whether it's the vast expanse of the open ocean or the demanding environment of an offshore oil rig, our modules and services ensure comfort, efficiency, and safety at every step.
Lists of States we served throughout United States of America
Alabama
Alaska
Arizona
Arkansas
California
Colorado
Connecticut
Delaware
Florida
Georgia
Hawaii
Idaho
Illinois
Indiana
Iowa
Kansas
Kentucky
Louisiana
Maine
Maryland
Massachusetts
Michigan
Minnesota
Mississippi
Missouri
Montana
Nebraska
Nevada
New Hampshire
New Jersey
New Mexico
New York
North Carolina
North Dakota
Ohio
Oklahoma
Oregon
Pennsylvania
Rhode Island
South Carolina
South Dakota
Tennessee
Texas
Utah
Vermont
Virginia
Washington
West Virginia
Wisconsin
Wyoming
District of Columbia
Sleeping Quarters

Galley

Eating (Mess) Facilities

Food Storage

Laundry Facilities

Recreation Facilities

Installation Control Room

Crew Offices

Boot/Locker Room

Heating, Ventilation, and Air Conditioning (HVAC) Systems

Fire and Gas Detection

Helideck

Lifeboats

Emergency Power Generation

Firewater (Seawater Lift) Pump(s)

Instrument and Plant Air Compression

Potable Water Plant

Aviation Fuel Storage

Sewage Treatment and Disposal
Temporary 123 also provides:
Modular Construction Offices

Modular Office Building Rentals

Construction Trailer Rentals

Complete Basecamp & Event Rentals 

Mobile Kitchens Rentals 

Refrigeration Trailer Rentals

Dishwashing Mobile Rentals 

Laundry Temporary Rentals 

Shower Workforce Rentals  

Restroom Trailer Services 

Living Facilities Temporary 

Emergency Generator & Power Services 

Potable Water Services 

Potable Water Tank Rentals 

Emergency Drinking Water Tank Services 

Remote Catering Services 

Remote Hospitality Services 

Remote Catering Services 

Basecamp Services 

Basecamp Turnkey Services

Emergency Temporary Facility Rentals

Construction Modular Offices 

Emergency Temporary Shelter Facilities Rental
Rentals:

Modular Construction Offices

Modular Office Building Rentals

Construction Trailer Rentals

Mobile Kitchens Rentals

Refrigeration Trailer Rentals

Dishwashing Mobile Rentals

Laundry Temporary Rentals

Shower Workforce Rentals

Restroom Trailer Services

Emergency Temporary Facility Rentals

Galley Module Rental

Dishwasher Module

Catering & Hospitality:

Remote Catering Services

Remote Hospitality Services

Offsite catering service

offshore caters

Basecamp & Event Solutions:

Complete Basecamp & Event Rentals

Basecamp Services

Basecamp Turnkey Services

Utility & Emergency Services:

Emergency Generator & Power Services

Potable Water Services

Potable Water Tank Rentals

Emergency Drinking Water Tank Services

Construction Modular Offices

Emergency Temporary Shelter Facilities Rental