Portable Shower Trailers in Florida, USA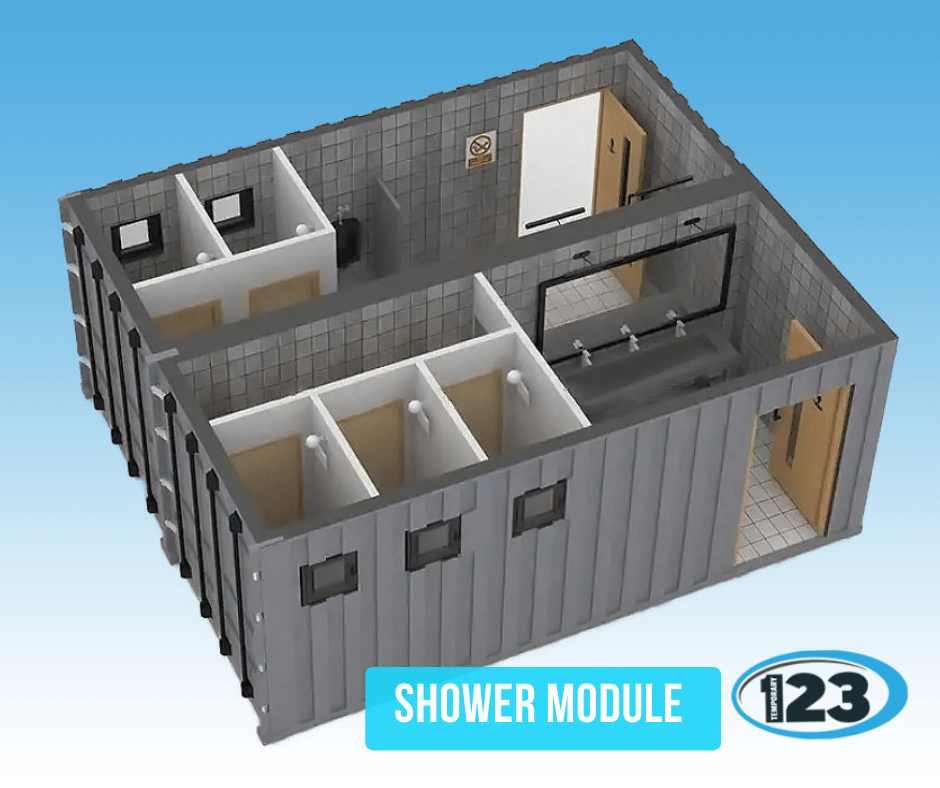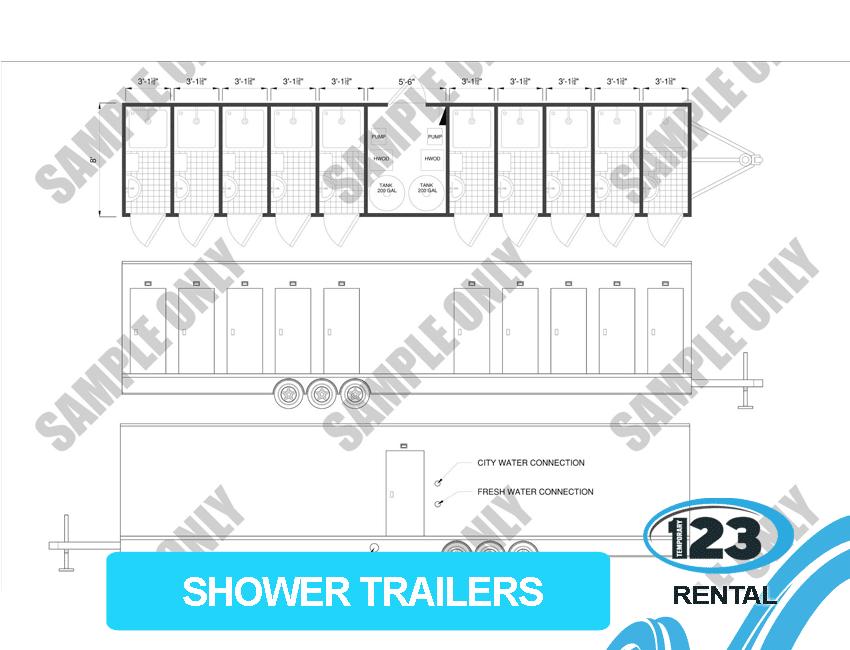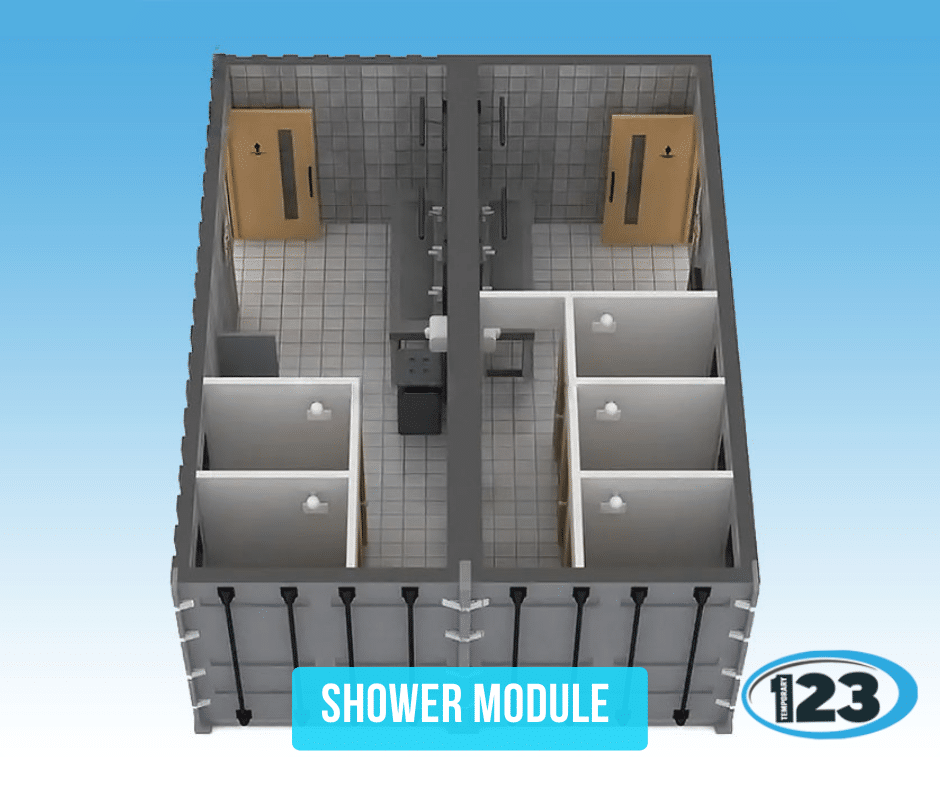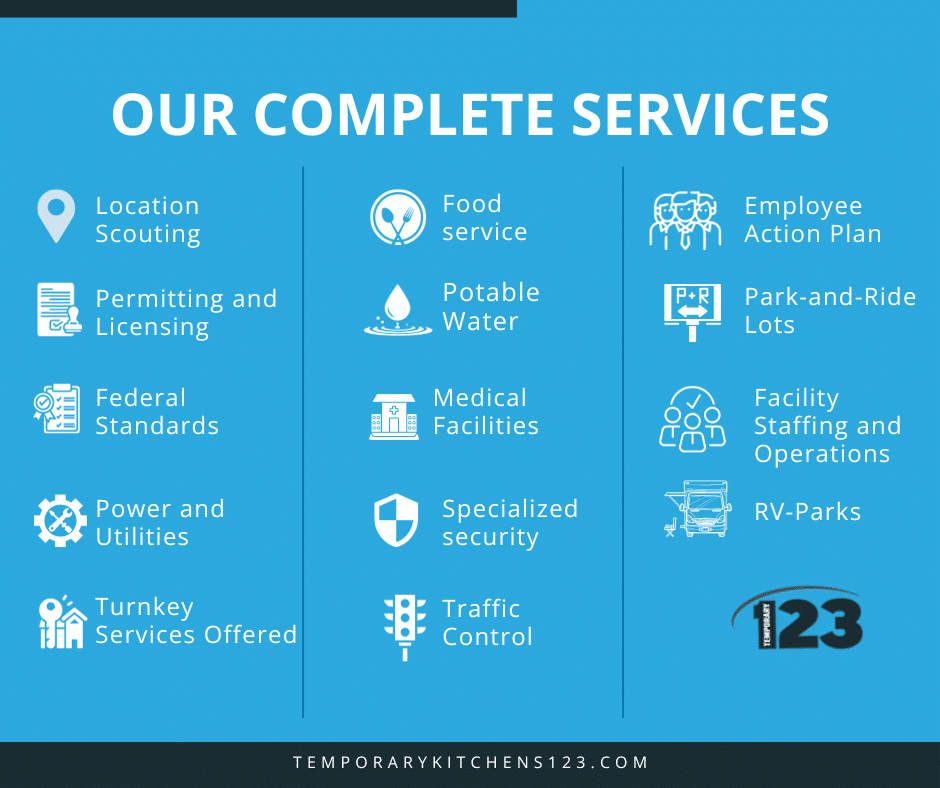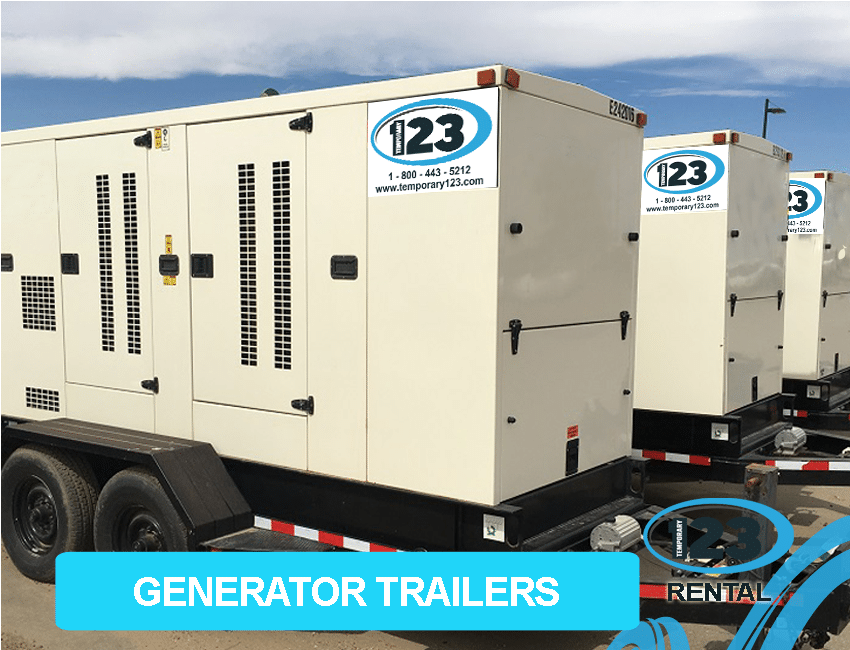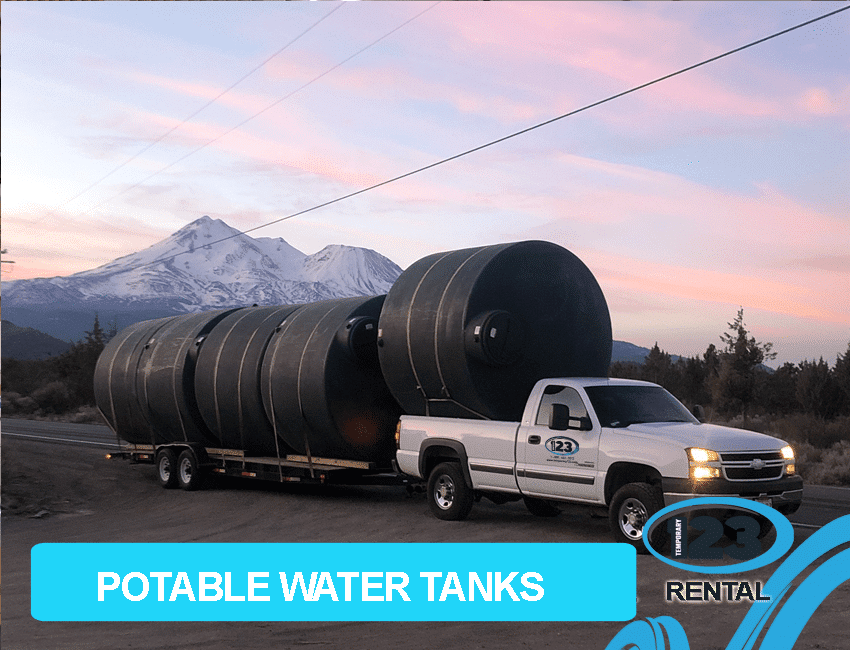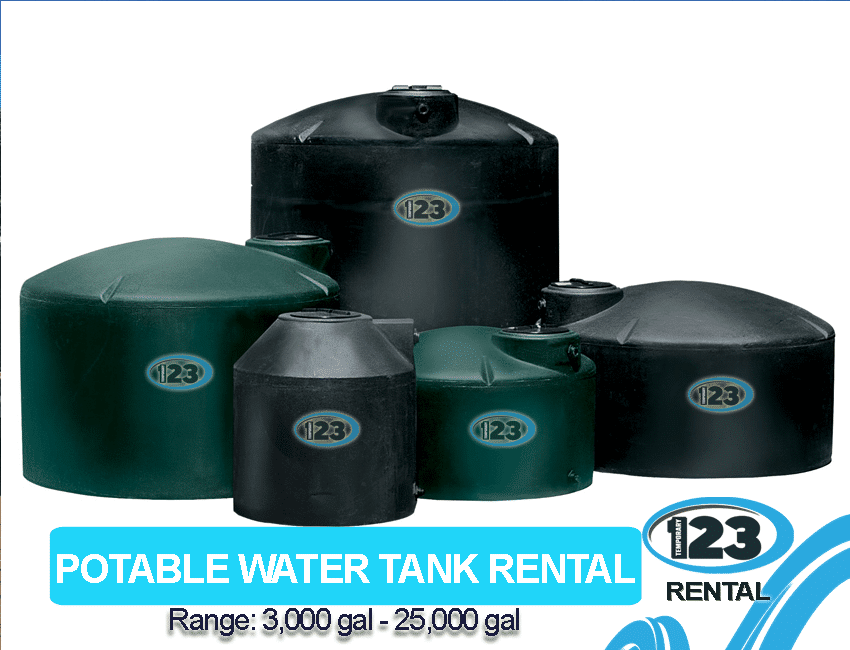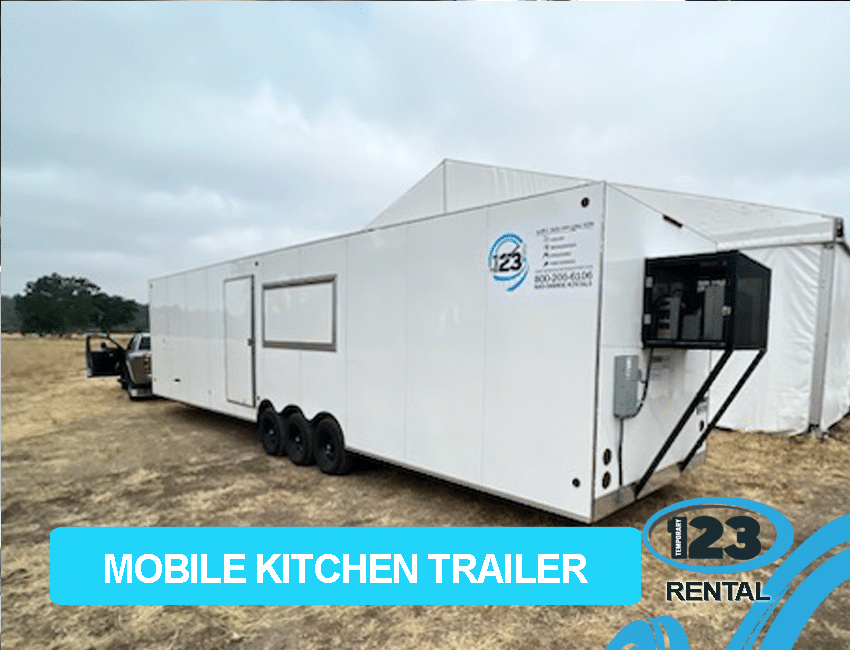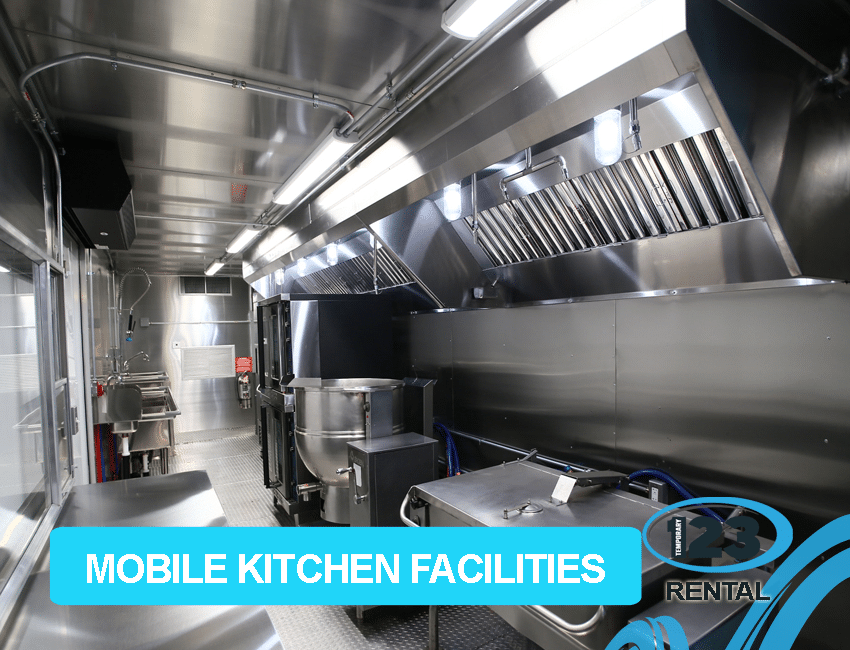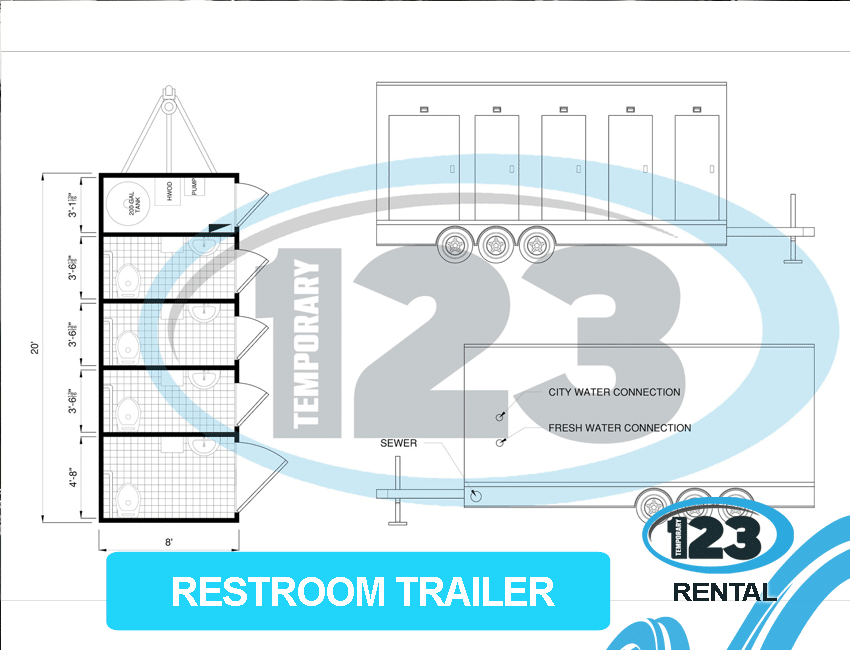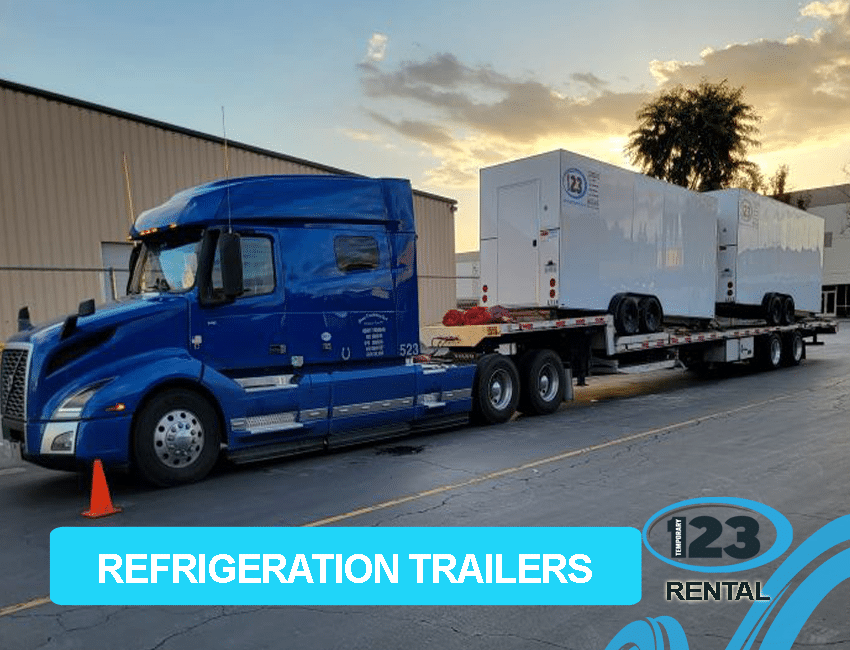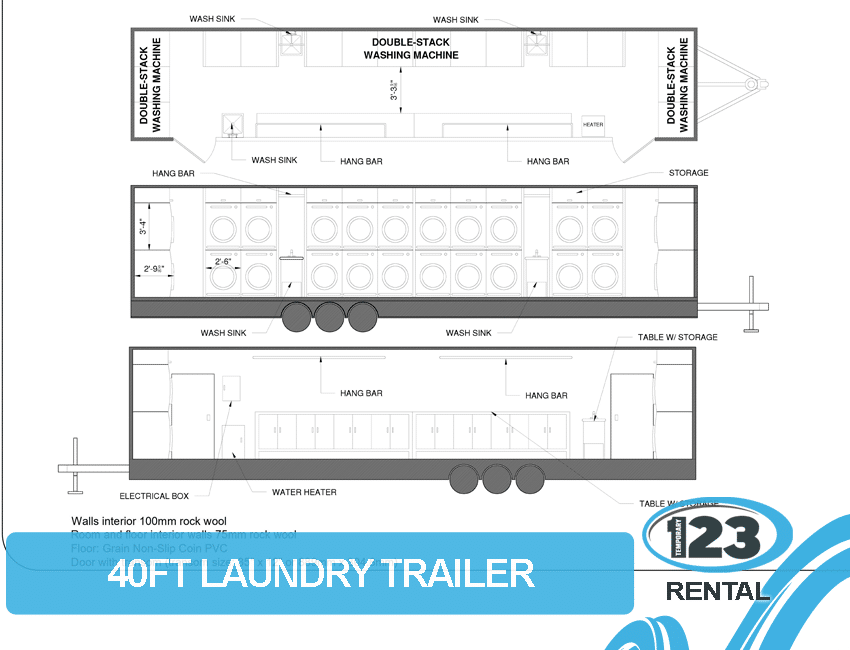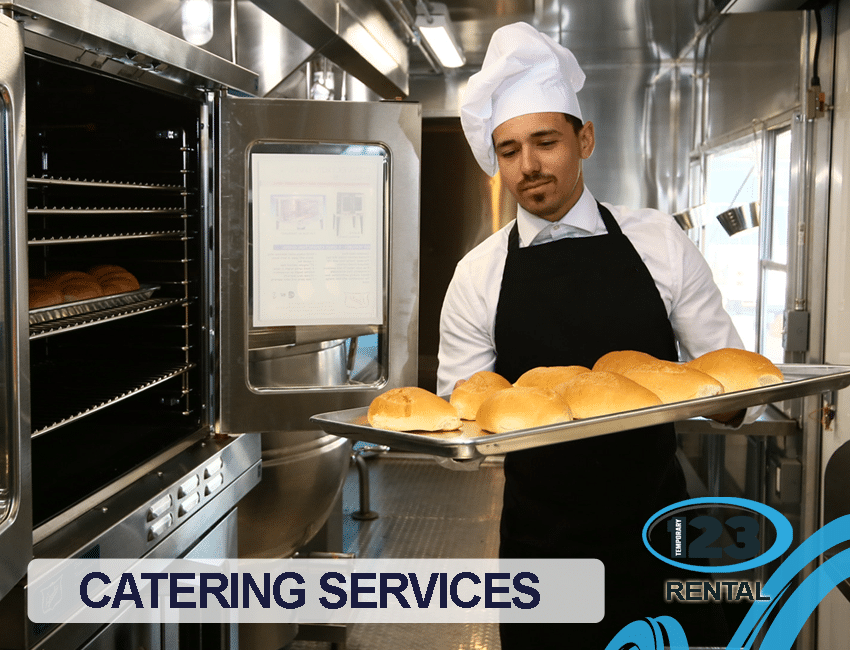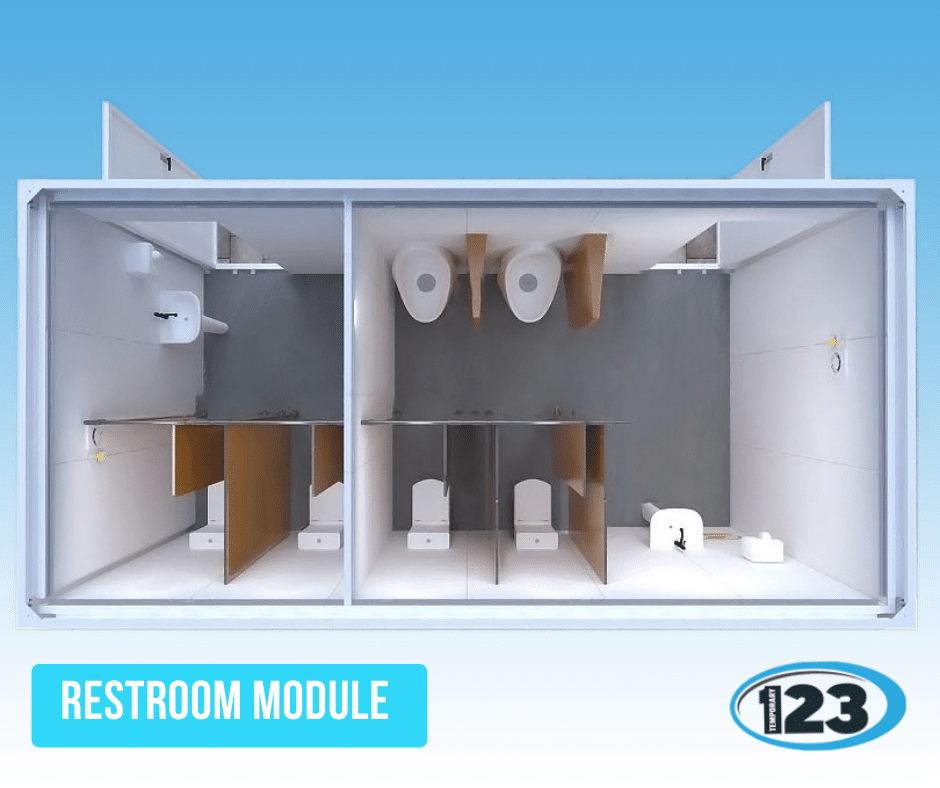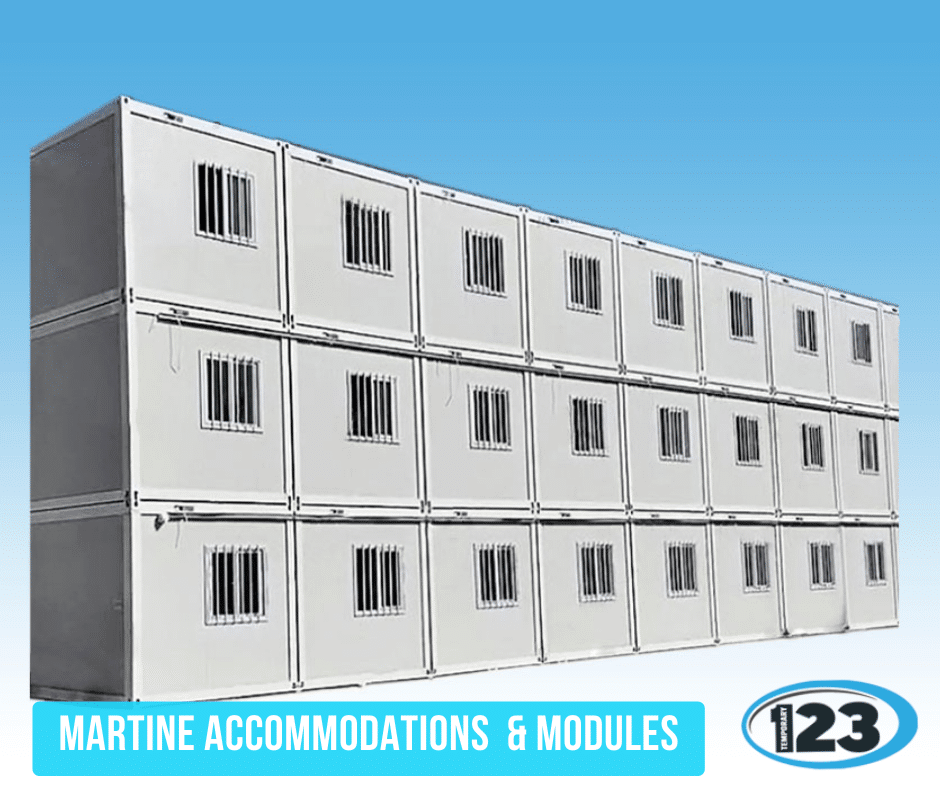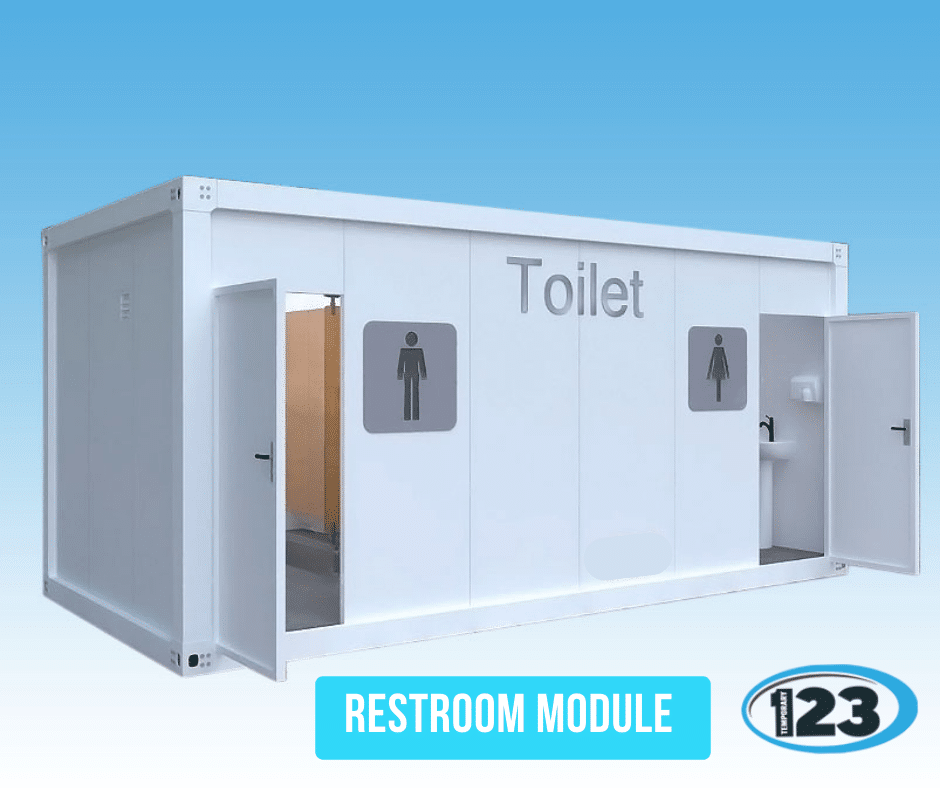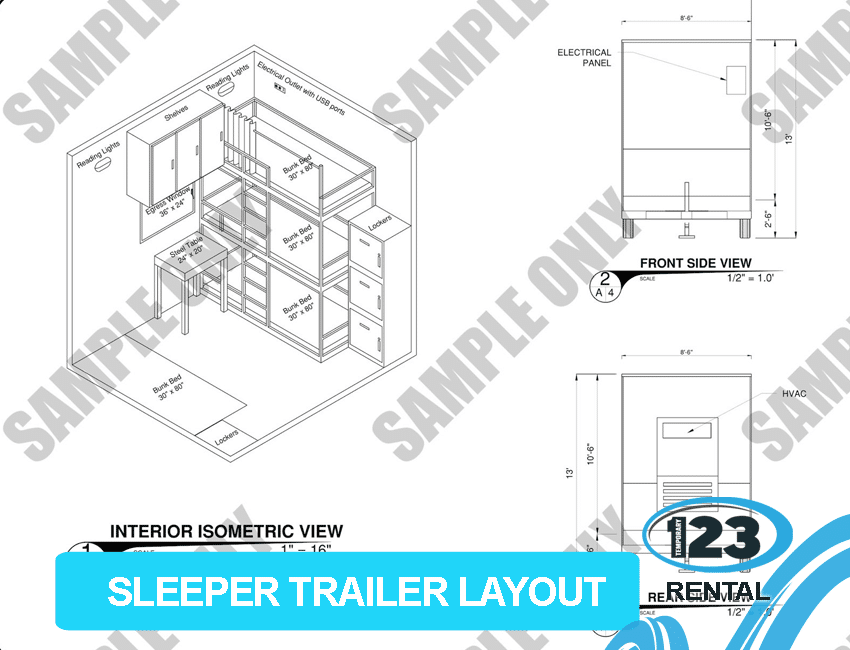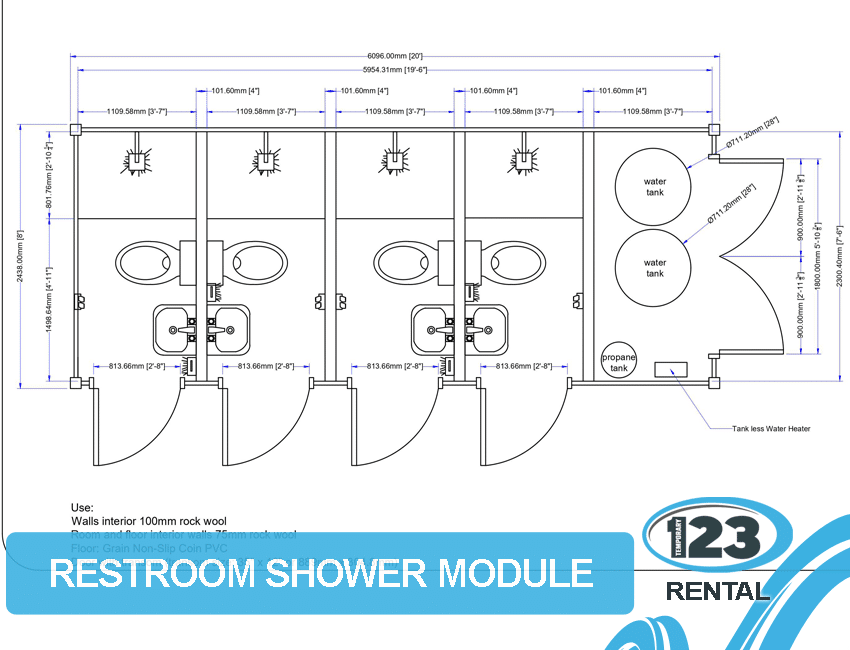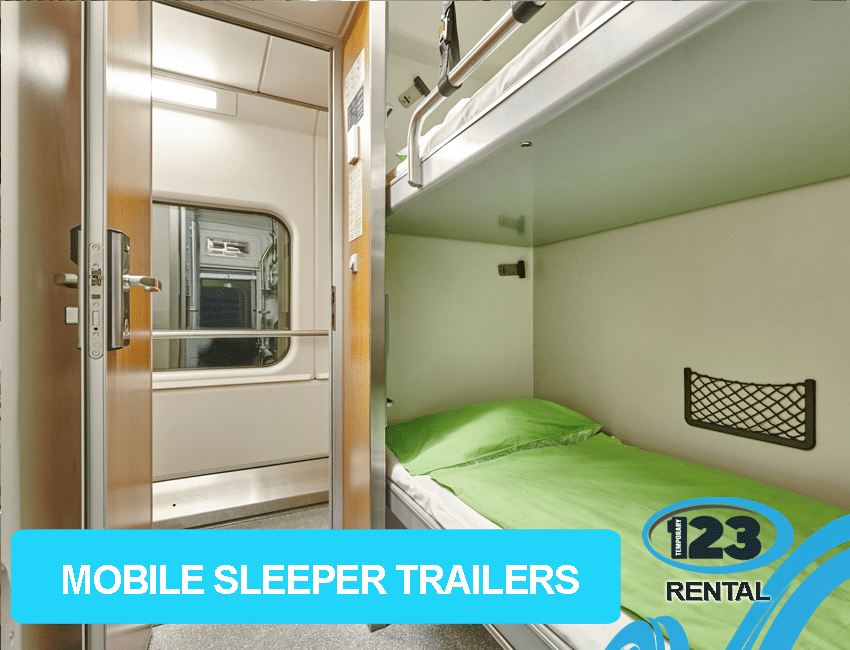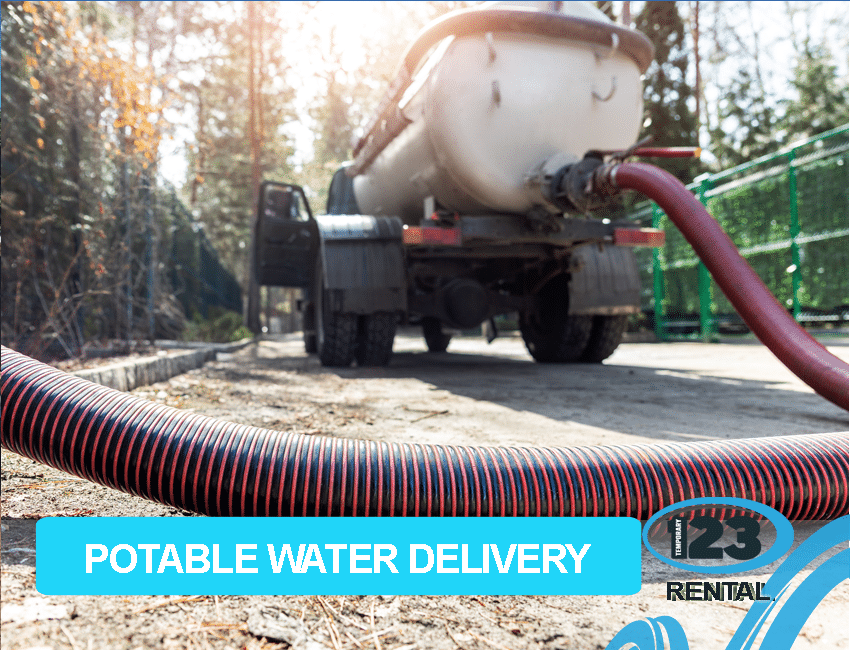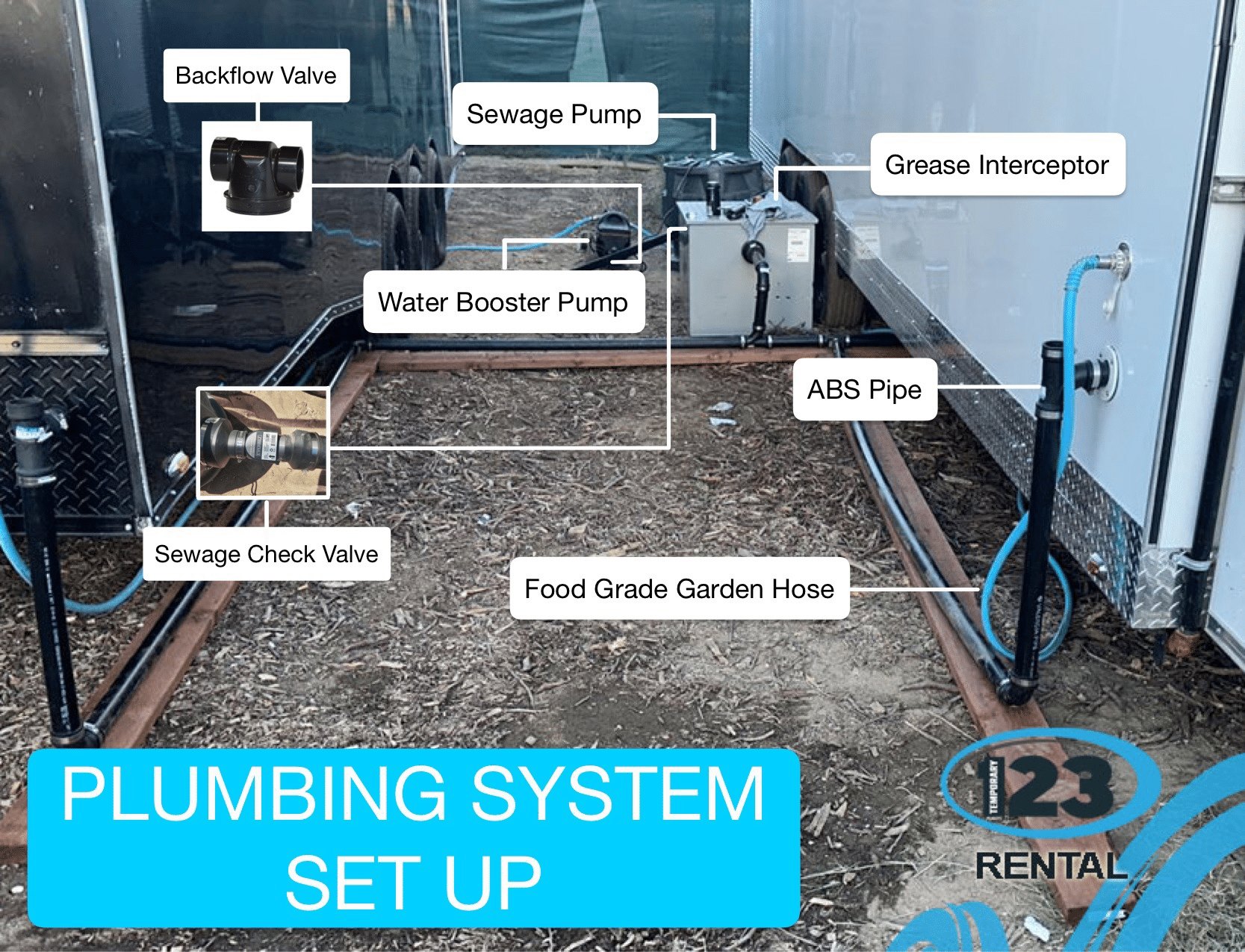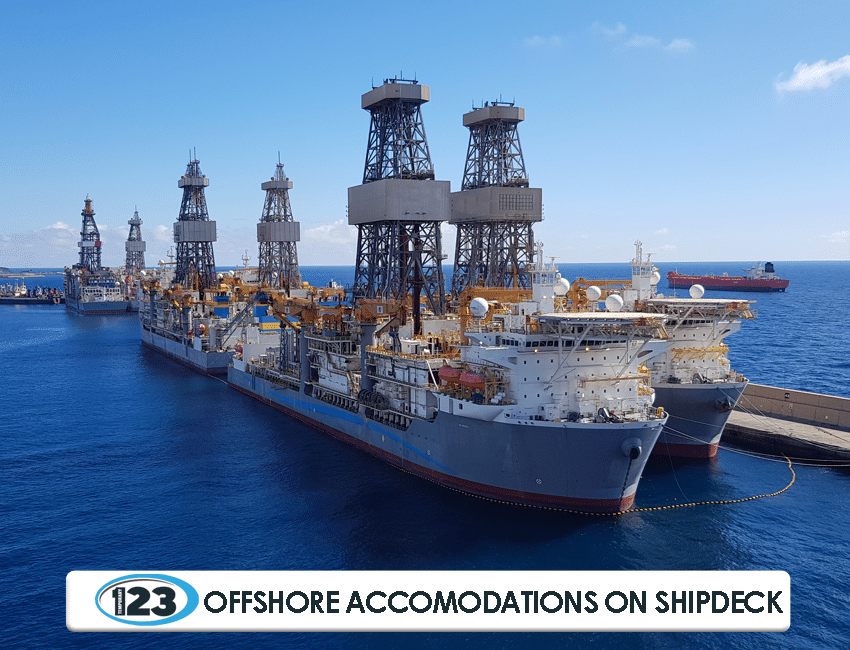 Shower trailers are a new and cost-effective way to stay clean while traveling. Whether you need a one-person or multiple-person unit, Temporary 123 in Florida provides a variety of options to meet your needs. In addition, all of our custom-built apartments for sale or lease are long-lasting and useful, with a clean, appealing interior. 
Temporary 123 in Florida provides excellent shower trailer choices for buy or lease to meet all of your shower trailer requirements. Instant hot water on demand can be installed outside or in a utility room. Our cars are equipped with full ventilation and optional fold-down seats. We may make changes to your portable shower trailer to ensure you get the most out of it. 
Portable and Easy to Setup
Temporary 123 mobile shower trailers in Florida for sale or lease are a totally portable and lightweight solution for any occasion or scenario that necessitates the attendance of a large number of people. Natural catastrophes, tragedies, and even outdoor concerts might all occur. They can be built in less than a half hour and can hold a large number of people at the same time, depending on the unit. 
Wide Range of Uses
Conferences, festivals, celebrations, site construction, and emergencies all benefit from mobile shower trailers. Temporary 123 in Florida offers a wide range of toilet trailers for sale or lease to assist meet the demand for dependable, high-performance hygiene facilities in these areas. 
One of the primary benefits of hiring or leasing Temporary 123 shower trailers in Florida is that they come with their own water tanks. The size of the tank is determined by the number of showers taken, regardless of whether there is clean running water nearby.
Your Own Clean Water Tanks
Because water tanks have already been erected, there is no need to be concerned about a contaminated local water supply. Because of the Temporary 123 trailer's self-contained system in Florida, your visitors or workers will always be clean and hygienic, regardless of the weather. And, based on your specific needs, we may create a one-of-a-kind solution for each circumstance.  
Fully Equipped
Temporary 123 portable shower trailers in Florida for hire or leasing contain water pumps, soap dispensers, and mirrors to provide good hygiene regardless of location. Our trailers have safety measures to help avoid accidents while in operation, as well as easy intake and hose connections. 
Get Clean in Any Location
Our shower trailers may be powered by either electricity or propane, depending on the scenario, so there is no need to worry about finding a power source everywhere. All of your sanitation and hygiene requirements are met by the 123 shower trailers in Florida. Whether you're at a fair or rodeo, camping in the country, or even during natural catastrophes like hurricanes and wildfires, Temporary 123 in Florida is always accessible.
So, if you require shower trailers for any reason, please call Temporary 123 in Florida as soon as possible to schedule a consultation with one of our professionals.
Temporary Modular Living Facilities, Modular Living Facilities Rental, Temporary Modular Locker Rooms, Modular Locker Room Rental, Temporary Modular Restrooms Rental, Temporary Modular Restroom Buildings, Temporary Modular Sleeping Facilities Restroom Building Rentals, Temporary Modular Shower Building, Modular Shower Rental, Modular Sleeper Rental, Temporary Modular Sleeper, Bunkhouse Sleepers Rental, Temporary Bunkhouse Sleeper, Modular Sleeping Facilities Rental
Alachua, FL
Alford, FL
Altamonte Springs, FL
Altha, FL
Alva, FL
Anna Maria, FL
Apalachicola, FL
Apollo Beach, FL
Apopka, FL
Arcadia, FL
Archer, FL
Astatula, FL
Astor, FL
Atlantic Beach, FL
Auburndale, FL
Avon Park, FL
Babson Park, FL
Bagdad, FL
Bartow, FL
Bay Pines, FL
Bell, FL
Belle Glade, FL
Belleair Beach, FL
Belleview, FL
Beverly Hills, FL
Big Pine Key, FL
Blountstown, FL
Boca Raton, FL
Bokeelia, FL
Bonifay, FL
Bonita Springs, FL
Bowling Green, FL
Boynton Beach, FL
Bradenton Beach, FL
Bradenton, FL
Brandon, FL
Branford, FL
Bristol, FL
Bronson, FL
Brooker, FL
Brooksville, FL
Bunnell, FL
Bushnell, FL
Callahan, FL
Campbellton, FL
Canal Point, FL
Cape Canaveral, FL
Cape Coral, FL
Captiva, FL
Carrabelle, FL
Caryville, FL
Casselberry, FL
Cedar Key, FL
Center Hill, FL
Century, FL
Chattahoochee, FL
Chiefland, FL
Chipley, FL
Chokoloskee, FL
Christmas, FL
Clearwater, FL
Clermont, FL
Clewiston, FL
Cocoa Beach, FL
Cocoa, FL
Coleman, FL
Cortez, FL
Cottondale, FL
Crescent City, FL
Crestview, FL
Cross City, FL
Crystal River, FL
Crystal Springs, FL
Cypress, FL
Dade City, FL
Dania, FL
Davenport, FL
Daytona Beach, FL
De Leon Springs, FL
Debary, FL
Deerfield Beach, FL
Deland, FL
Delray Beach, FL
Deltona, FL
Destin, FL
Dover, FL
Dundee, FL
Dunedin, FL
Dunnellon, FL
Eagle Lake, FL
East Palatka, FL
Eastpoint, FL
Ebro, FL
Edgewater, FL
Eglin Afb, FL
Elfers, FL
Ellenton, FL
Englewood, FL
Estero, FL
Eustis, FL
Fellsmere, FL
Fernandina Beach, FL
Ferndale, FL
Flagler Beach, FL
Floral City, FL
Fort Lauderdale, FL
Fort Meade, FL
Fort Myers Beach, FL
Fort Myers, FL
Fort Pierce, FL
Fort Walton Beach, FL
Fort White, FL
Freeport, FL
Frostproof, FL
Fruitland Park, FL
Gainesville, FL
Geneva, FL
Gibsonton, FL
Glen Saint Mary, FL
Goldenrod, FL
Gonzalez, FL
Goodland, FL
Gotha, FL
Graceville, FL
Grand Ridge, FL
Green Cove Springs, FL
Greensboro, FL
Greenville, FL
Greenwood, FL
Gretna, FL
Groveland, FL
Gulf Breeze, FL
Haines City, FL
Hallandale, FL
Hampton, FL
Hastings, FL
Havana, FL
Hawthorne, FL
Hernando, FL
Hialeah, FL
High Springs, FL
Highland City, FL
Hilliard, FL
Hobe Sound, FL
Holiday, FL
Hollywood, FL
Holmes Beach, FL
Homestead, FL
Homosassa Springs, FL
Homosassa, FL
Horseshoe Beach, FL
Howey In The Hills, FL
Hudson, FL
Immokalee, FL
Indialantic, FL
Indian Rocks Beach, FL
Indiantown, FL
Inglis, FL
Interlachen, FL
Inverness, FL
Islamorada, FL
Jacksonville Beach, FL
Jacksonville, FL
Jasper, FL
Jay, FL
Jennings, FL
Jensen Beach, FL
Jupiter, FL
Kathleen, FL
Key Biscayne, FL
Key Colony Beach, FL
Key Largo, FL
Key West, FL
Keystone Heights, FL
Kissimmee, FL
Labelle, FL
Lacoochee, FL
Lady Lake, FL
Lake Alfred, FL
Lake Butler, FL
Lake City, FL
Lake Hamilton, FL
Lake Helen, FL
Lake Mary, FL
Lake Panasoffkee, FL
Lake Placid, FL
Lake Wales, FL
Lake Worth, FL
Lakeland, FL
Land O Lakes, FL
Largo, FL
Laurel Hill, FL
Laurel, FL
Lawtey, FL
Lecanto, FL
Lee, FL
Leesburg, FL
Lehigh Acres, FL
Live Oak, FL
Longboat Key, FL
Longwood, FL
Loughman, FL
Lutz, FL
Lynn Haven, FL
Macclenny, FL
Madison, FL
Maitland, FL
Malabar, FL
Malone, FL
Mango, FL
Marathon, FL
Marco Island, FL
Marianna, FL
Mary Esther, FL
Mascotte, FL
Mayo, FL
Mc Intosh, FL
Melbourne Beach, FL
Melbourne, FL
Merritt Island, FL
Mexico Beach, FL
Miami Beach, FL
Miami, FL
Micanopy, FL
Middleburg, FL
Midway, FL
Milton, FL
Mims, FL
Minneola, FL
Miramar Beach, FL
Molino, FL
Monticello, FL
Montverde, FL
Moore Haven, FL
Mount Dora, FL
Mulberry, FL
Naples, FL
Neptune Beach, FL
New Port Richey, FL
New Smyrna Beach, FL
Newberry, FL
Niceville, FL
Nokomis, FL
Noma, FL
North Fort Myers, FL
North Miami Beach, FL
North Palm Beach, FL
North Port, FL
Oak Hill, FL
Oakland, FL
Ocala, FL
Ocoee, FL
Odessa, FL
Okahumpka, FL
Okeechobee, FL
Oldsmar, FL
Opa Locka, FL
Orange City, FL
Orange Park, FL
Orlando, FL
Ormond Beach, FL
Osprey, FL
Oviedo, FL
Pahokee, FL
Paisley, FL
Palatka, FL
Palm Bay, FL
Palm Beach Gardens, FL
Palm Beach, FL
Palm City, FL
Palm Coast, FL
Palm Harbor, FL
Palmetto, FL
Panama City Beach, FL
Panama City, FL
Paxton, FL
Pembroke Pines, FL
Penney Farms, FL
Pensacola, FL
Perry, FL
Pierson, FL
Pineland, FL
Pinellas Park, FL
Placida, FL
Plant City, FL
Polk City, FL
Pomona Park, FL
Pompano Beach, FL
Ponce De Leon, FL
Port Charlotte, FL
Port Orange, FL
Port Richey, FL
Port Saint Joe, FL
Port Saint Lucie, FL
Port Salerno, FL
Punta Gorda, FL
Quincy, FL
Reddick, FL
Riverview, FL
Rockledge, FL
Roseland, FL
Rotonda West, FL
Ruskin, FL
Safety Harbor, FL
San Antonio, FL
Sanford, FL
Sanibel, FL
Sarasota, FL
Satellite Beach, FL
Sebastian, FL
Sebring, FL
Seffner, FL
Seminole, FL
Shalimar, FL
Sharpes, FL
Silver Springs, FL
Sneads, FL
Sopchoppy, FL
Sorrento, FL
South Bay, FL
Spring Hill, FL
Starke, FL
Stuart, FL
Tallahassee, FL
Tampa, FL
Tangerine, FL
Tarpon Springs, FL
Tavares, FL
Tavernier, FL
Thonotosassa, FL
Titusville, FL
Trenton, FL
Umatilla, FL
Valparaiso, FL
Valrico, FL
Venice, FL
Vernon, FL
Vero Beach, FL
Wabasso, FL
Waldo, FL
Wauchula, FL
Wausau, FL
Waverly, FL
Webster, FL
Welaka, FL
West Palm Beach, FL
Westville, FL
Wewahitchka, FL
White Springs, FL
Wildwood, FL
Williston, FL
Wimauma, FL
Windermere, FL
Winter Beach, FL
Winter Garden, FL
Winter Haven, FL
Winter Park, FL
Winter Springs, FL
Woodville, FL
Yalaha, FL
Yankeetown, FL
Yulee, FL
Zellwood, FL
Zephyrhills, FL
Zolfo Springs, FL