Portable Restroom Trailers in Oregon, USA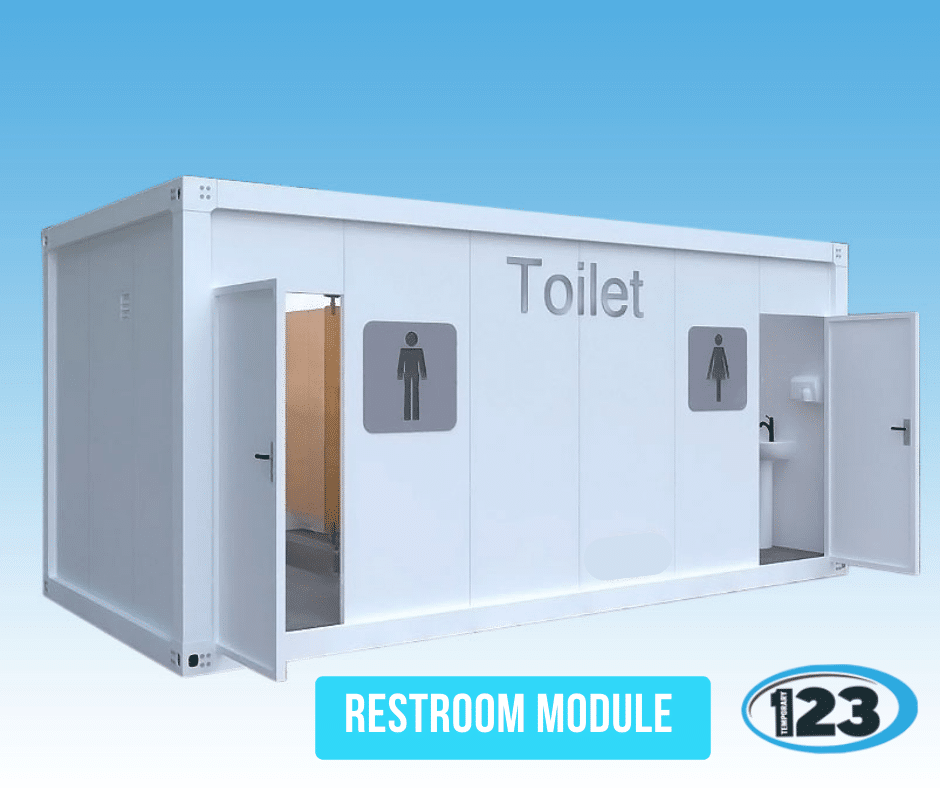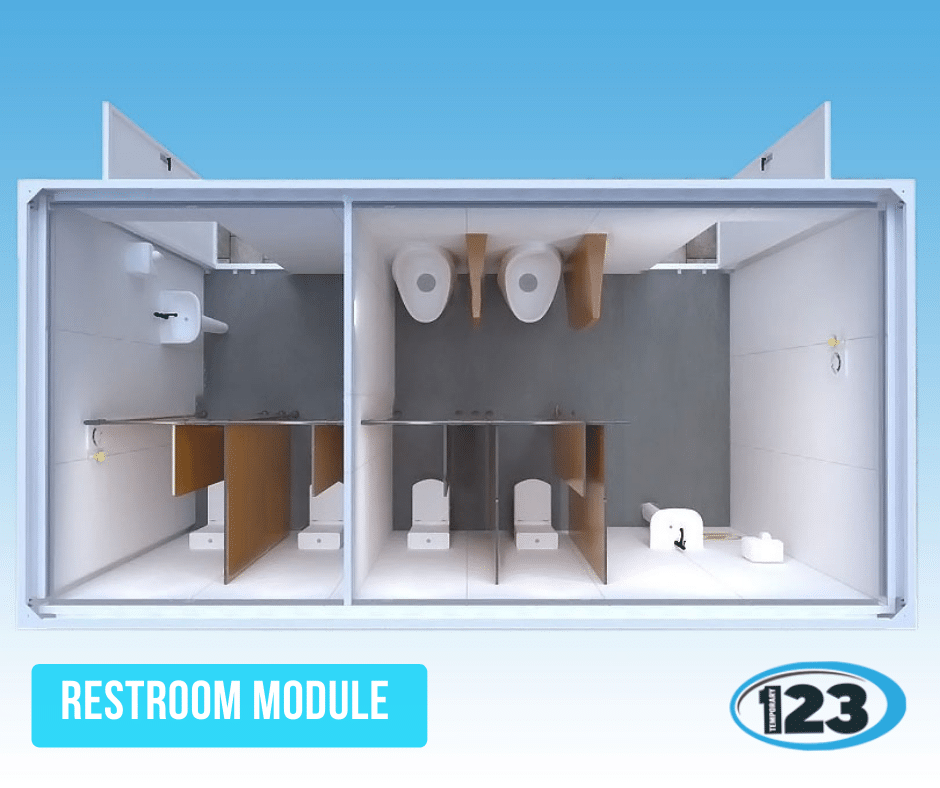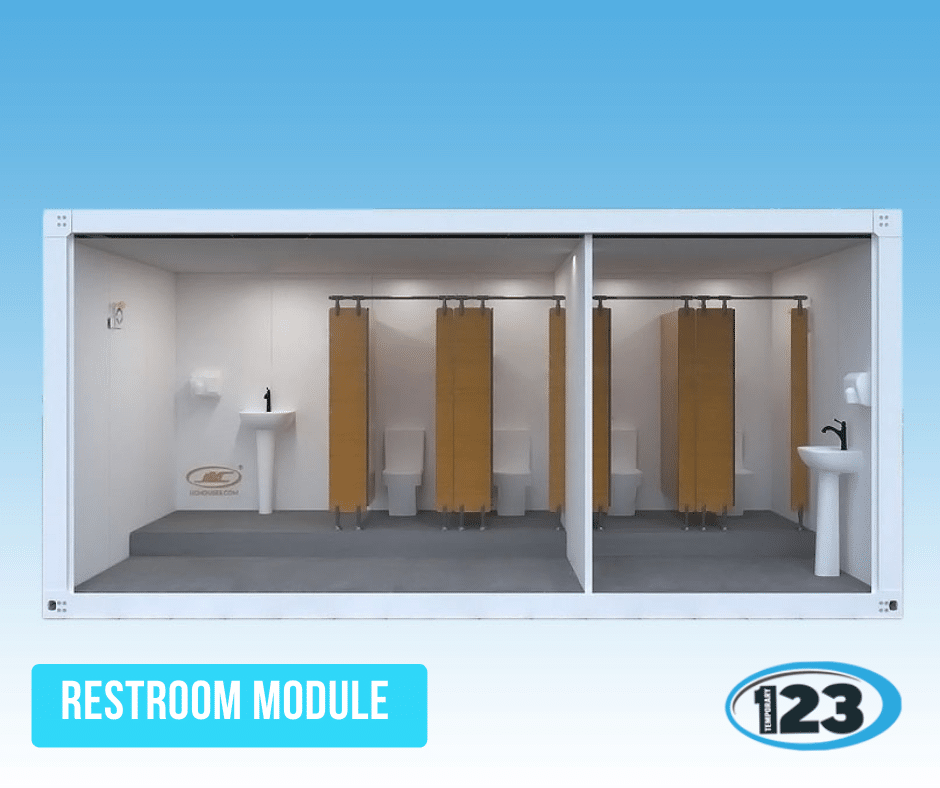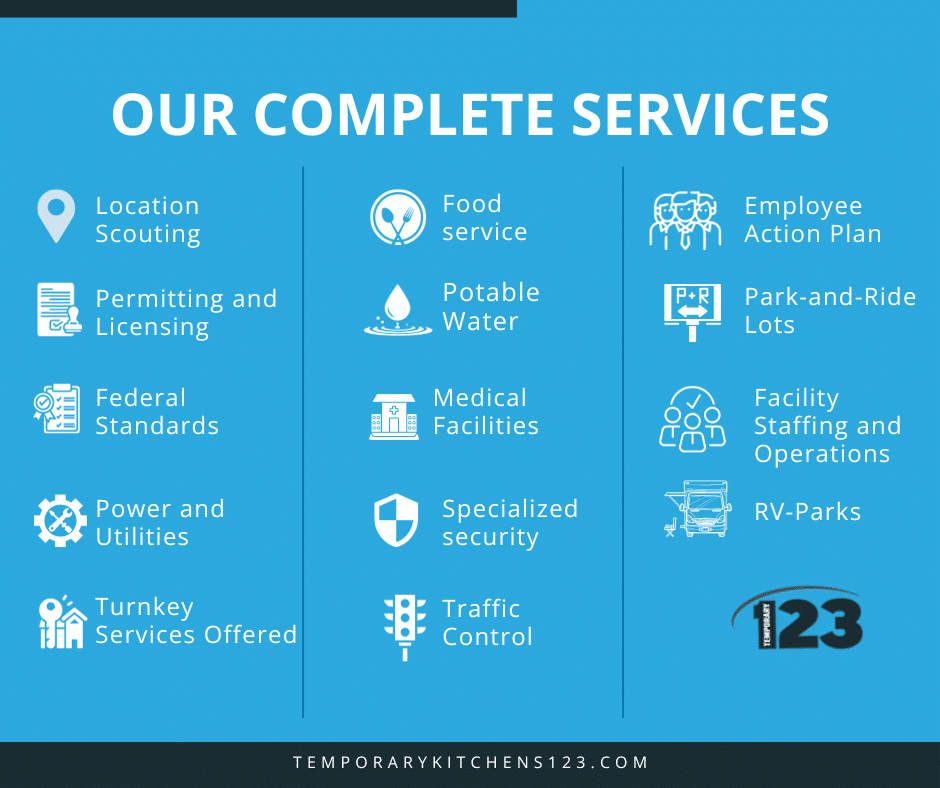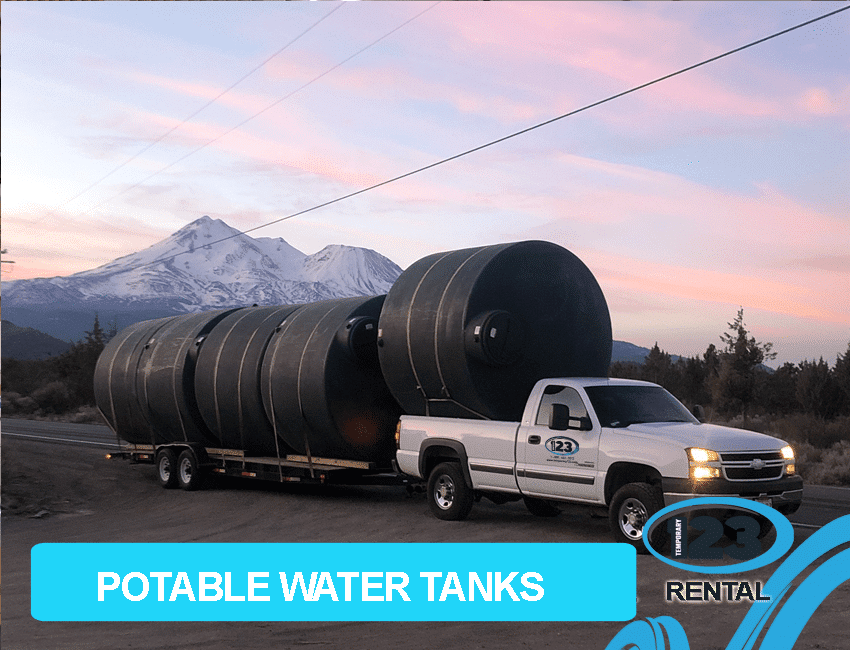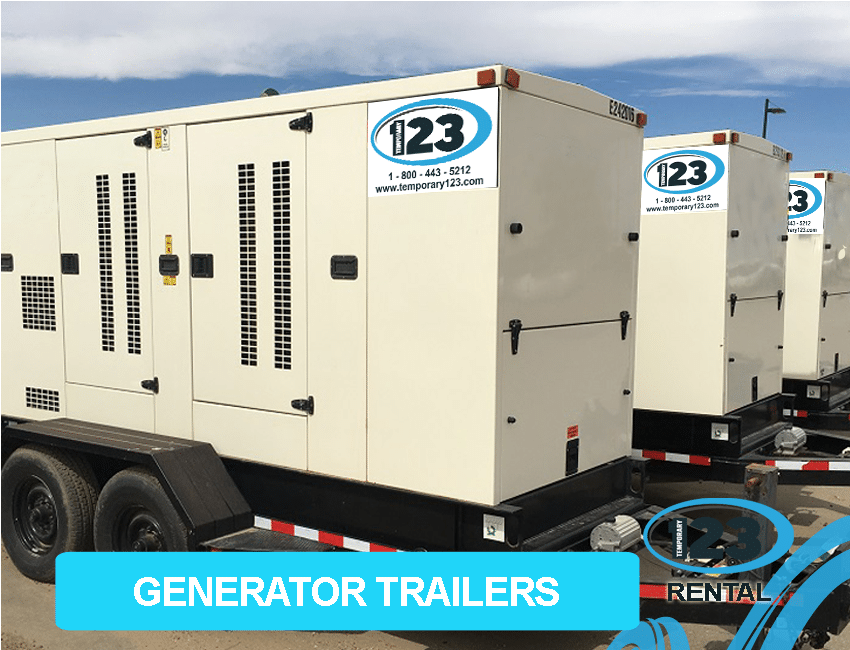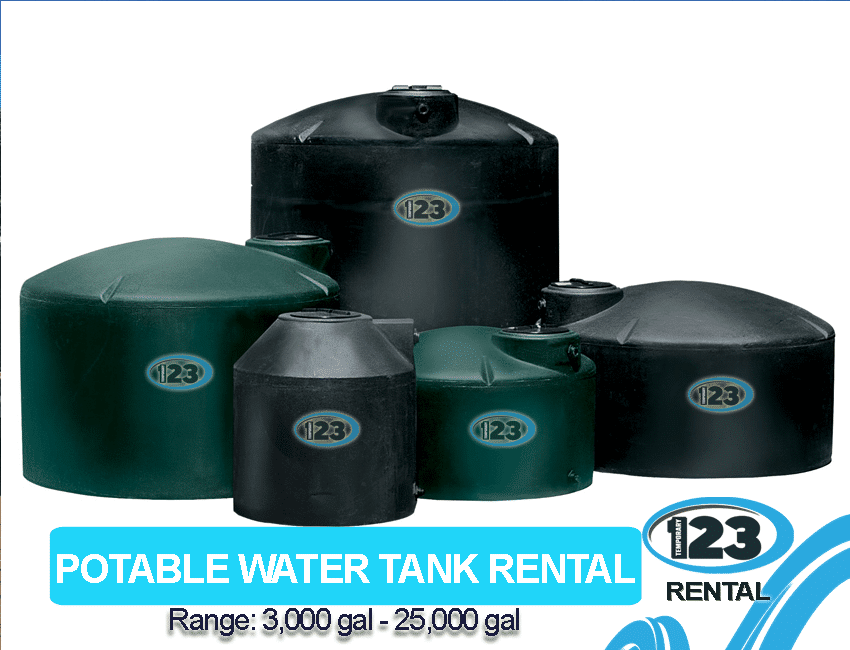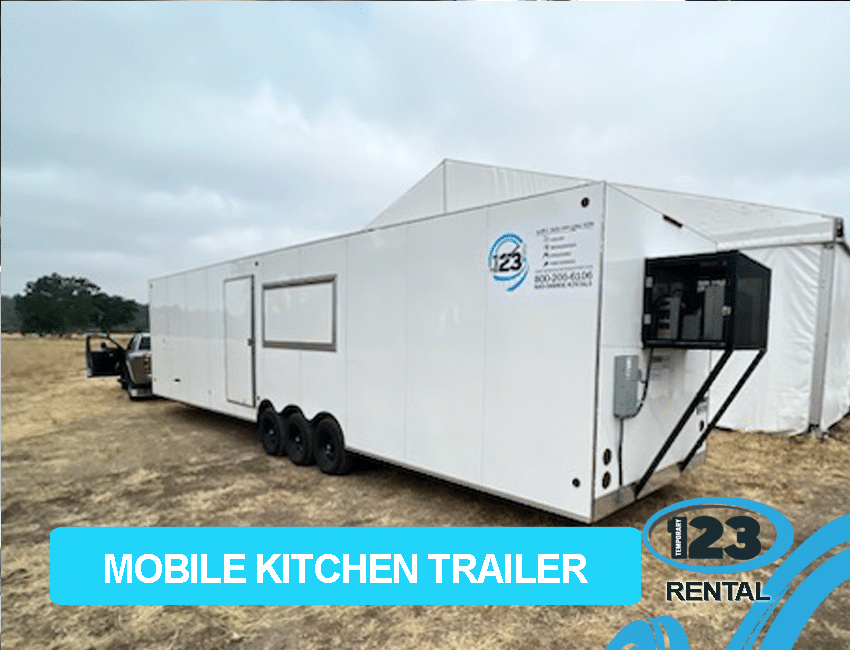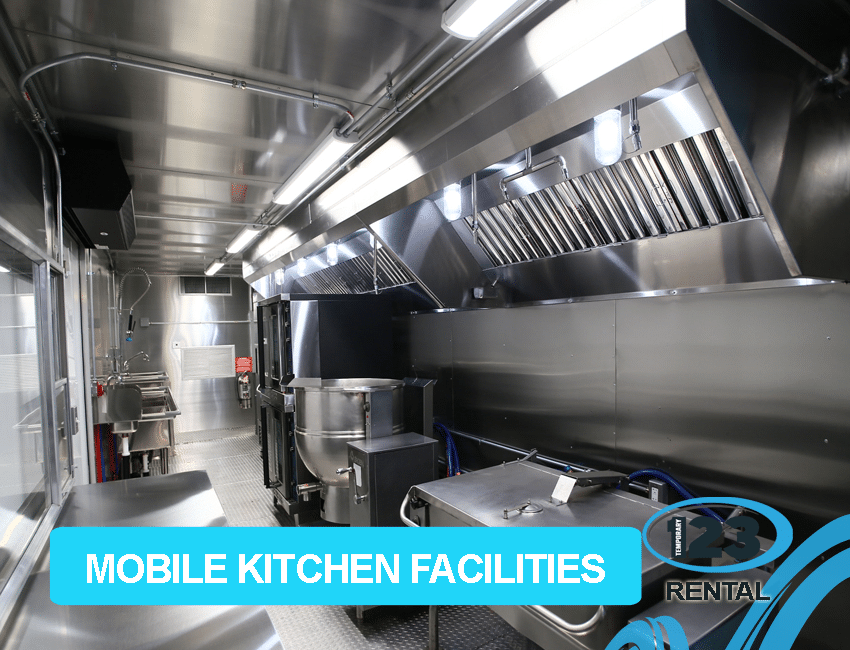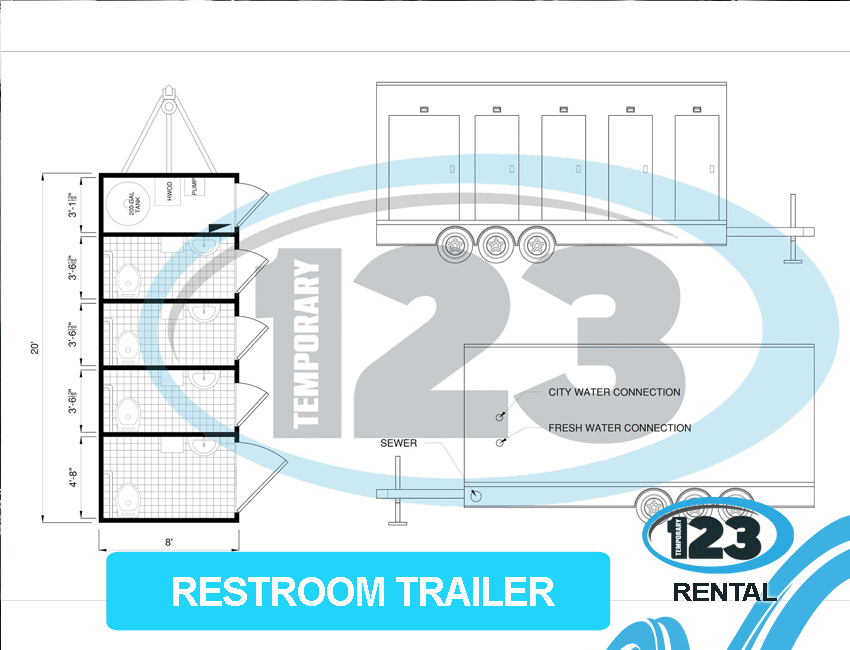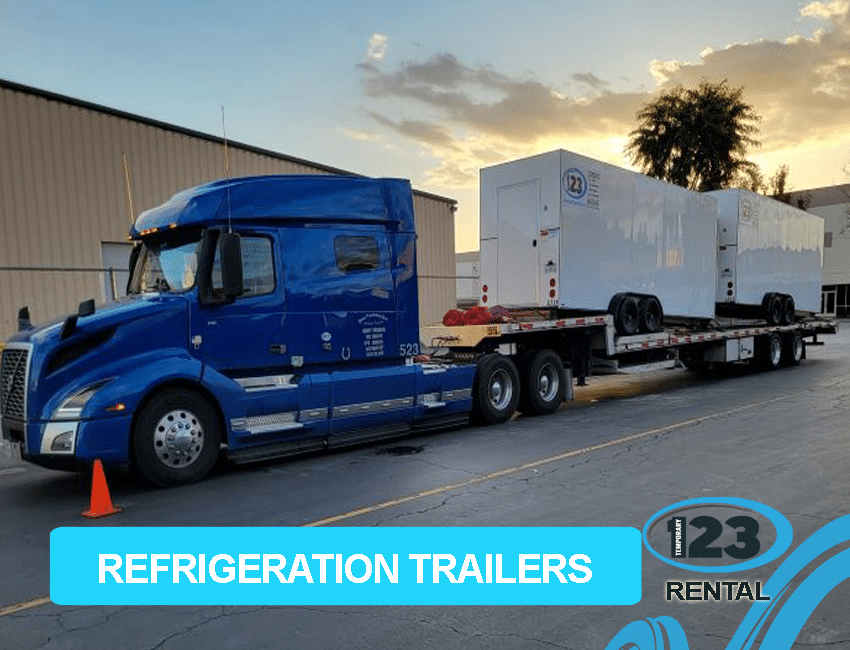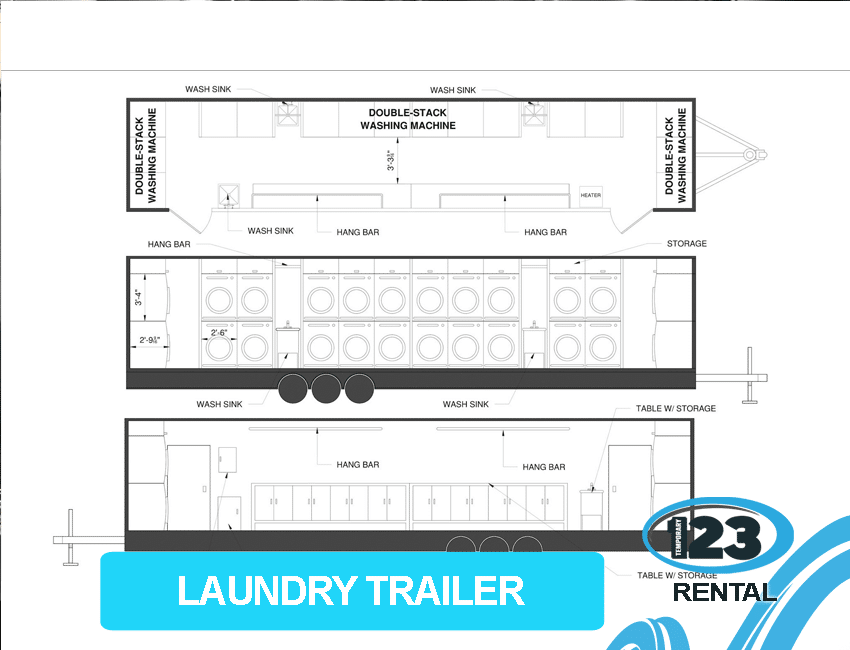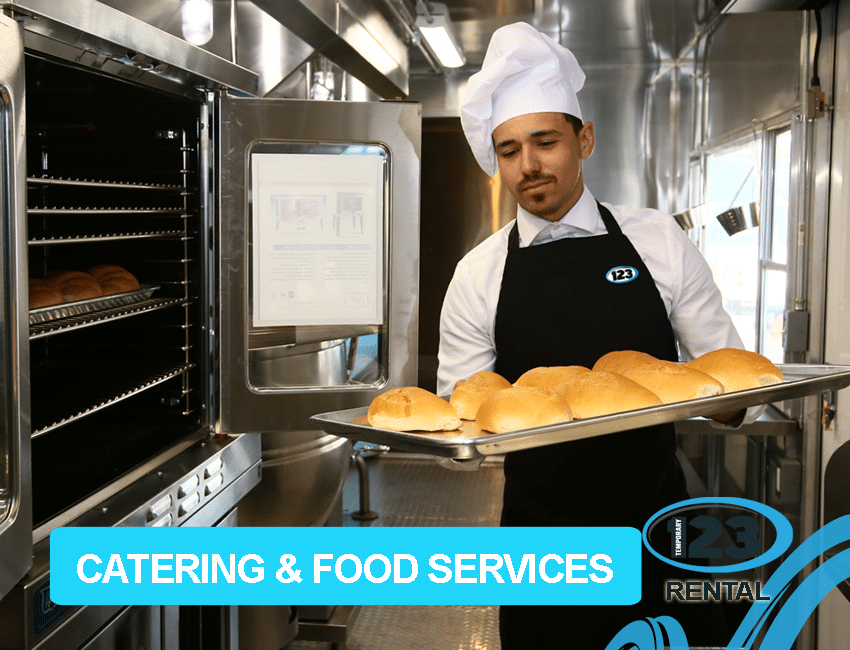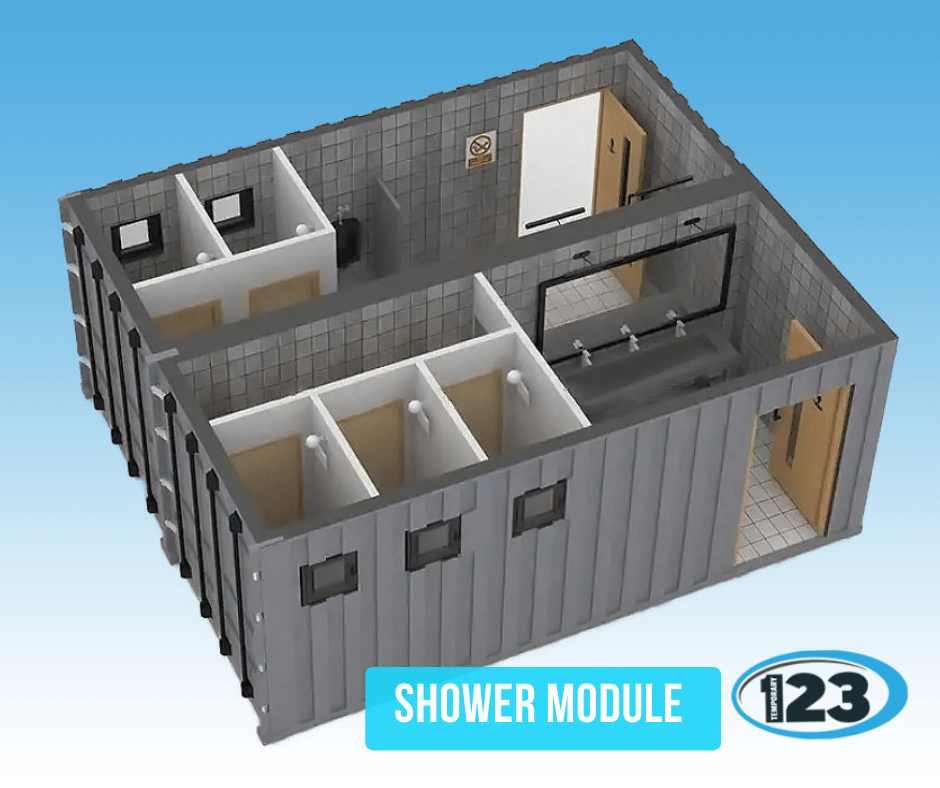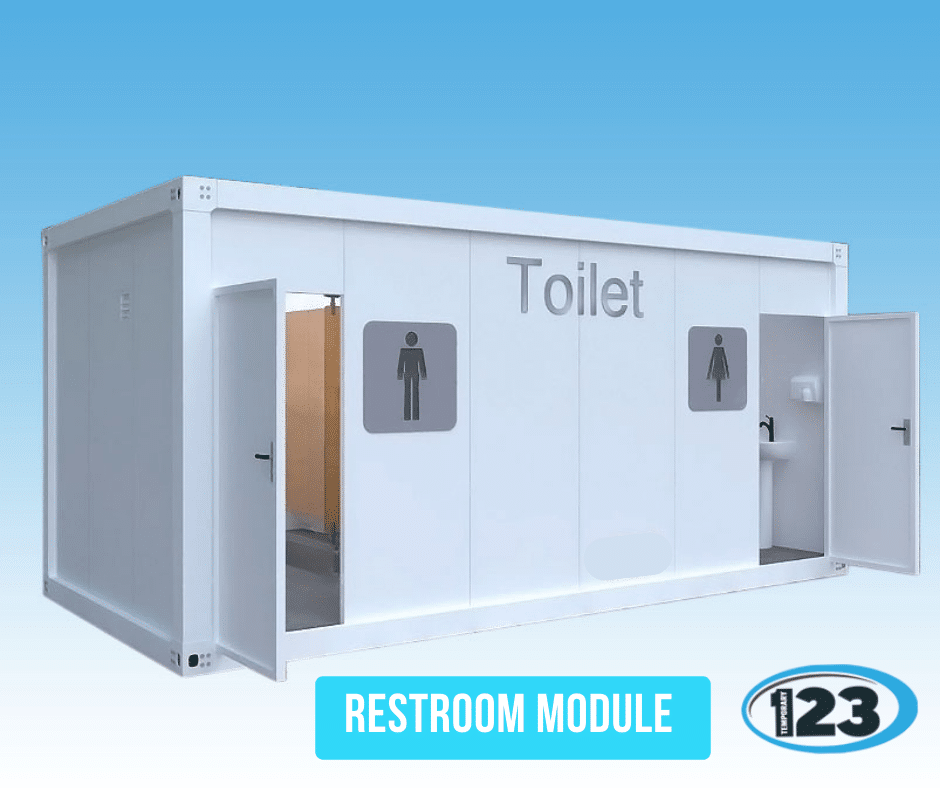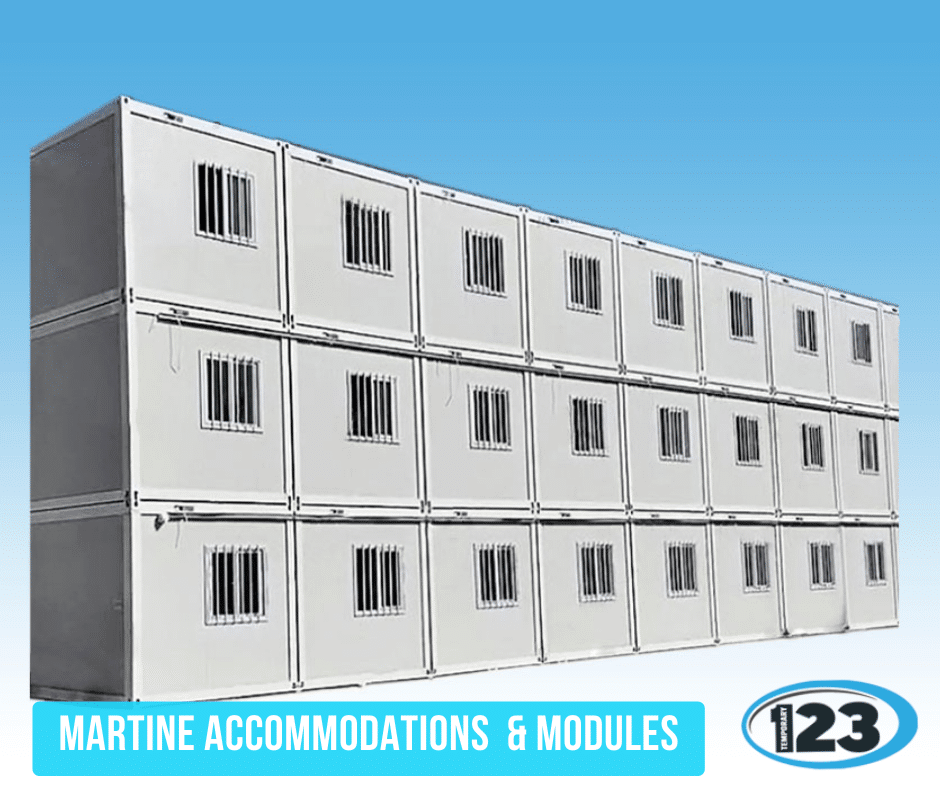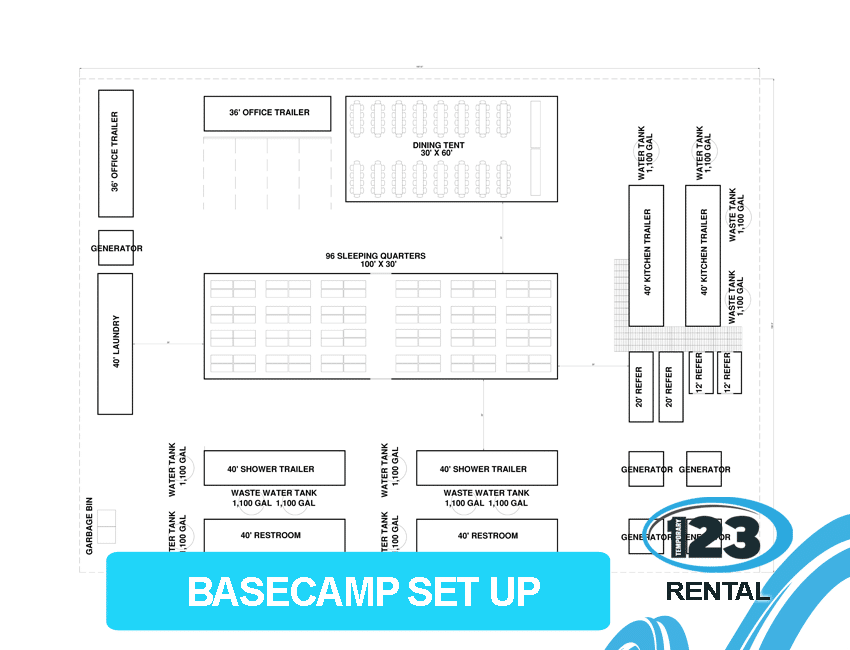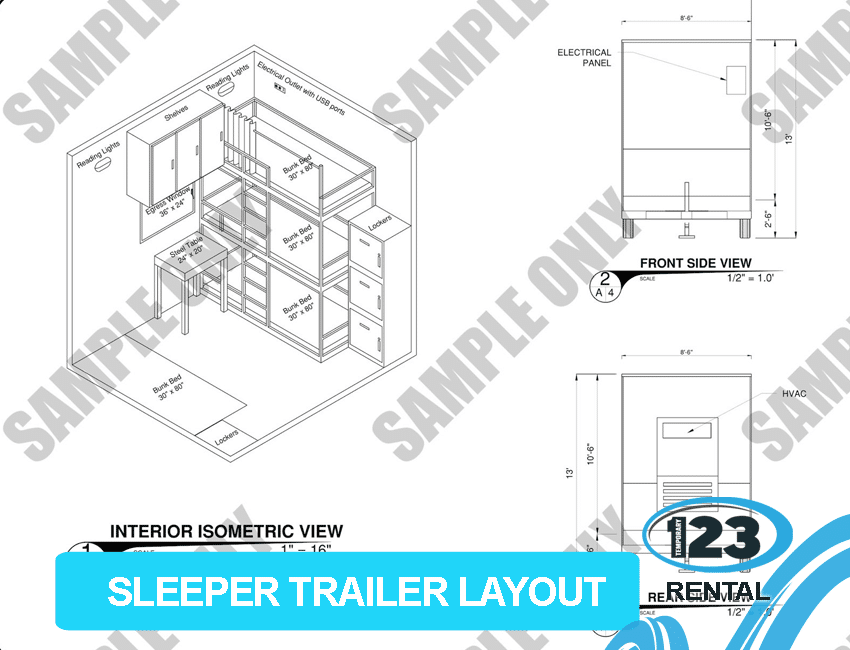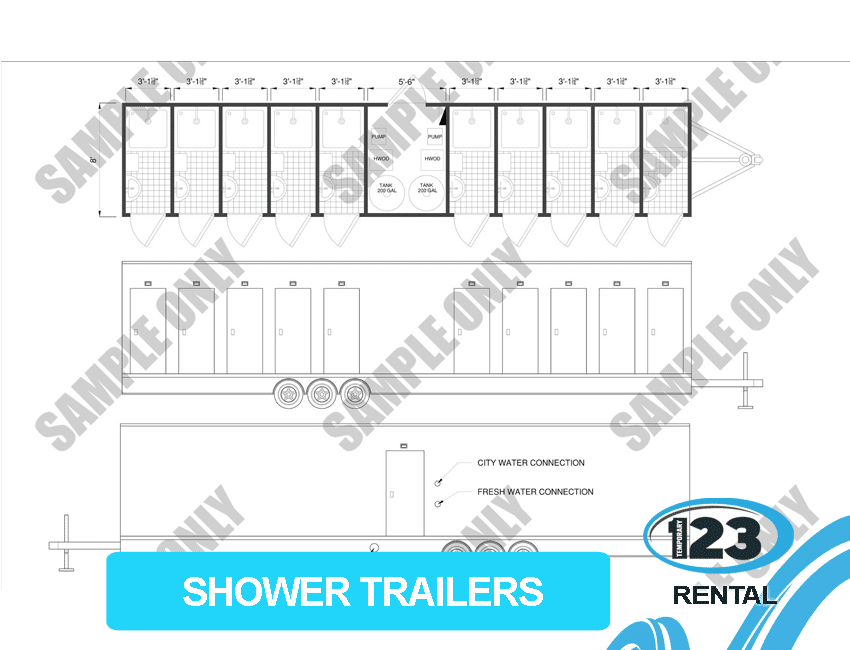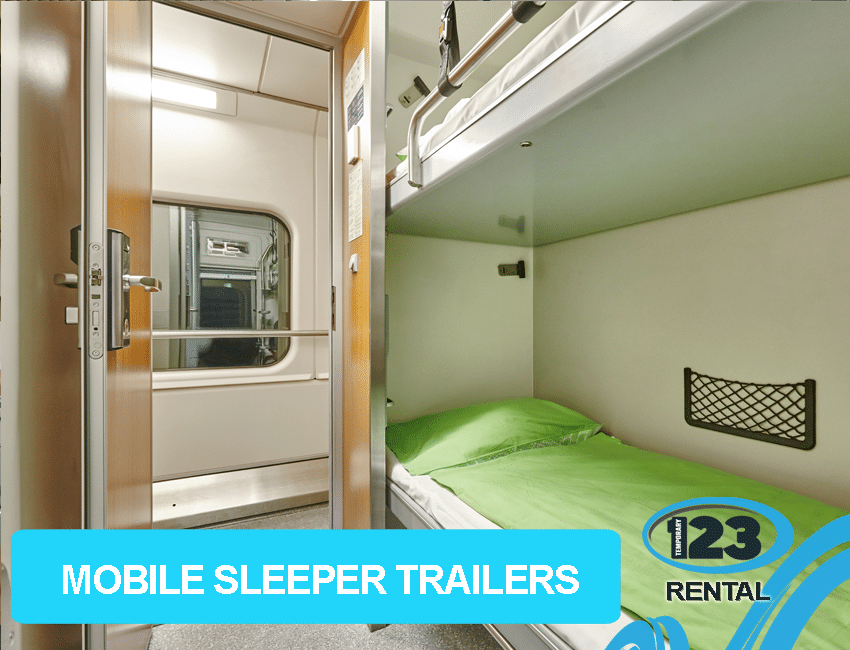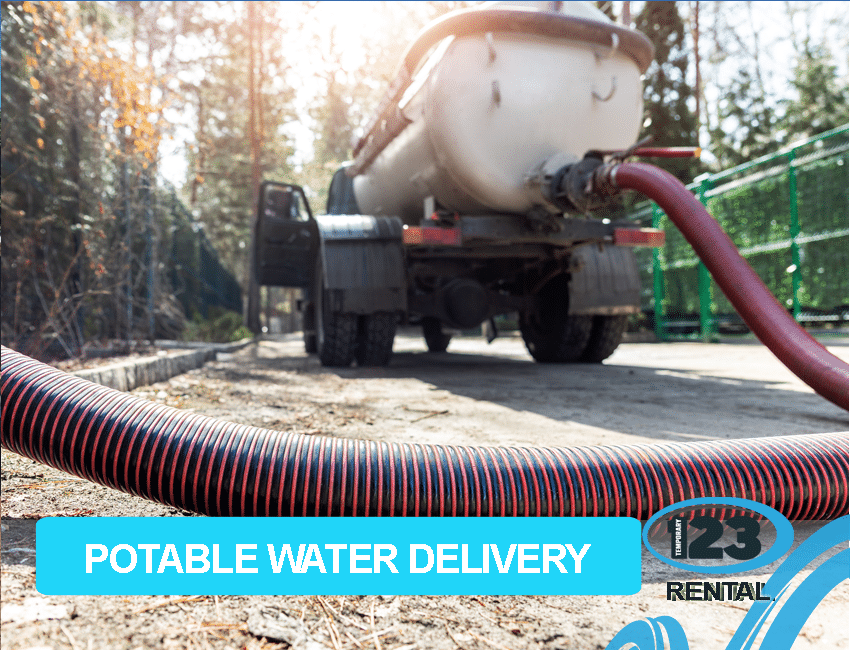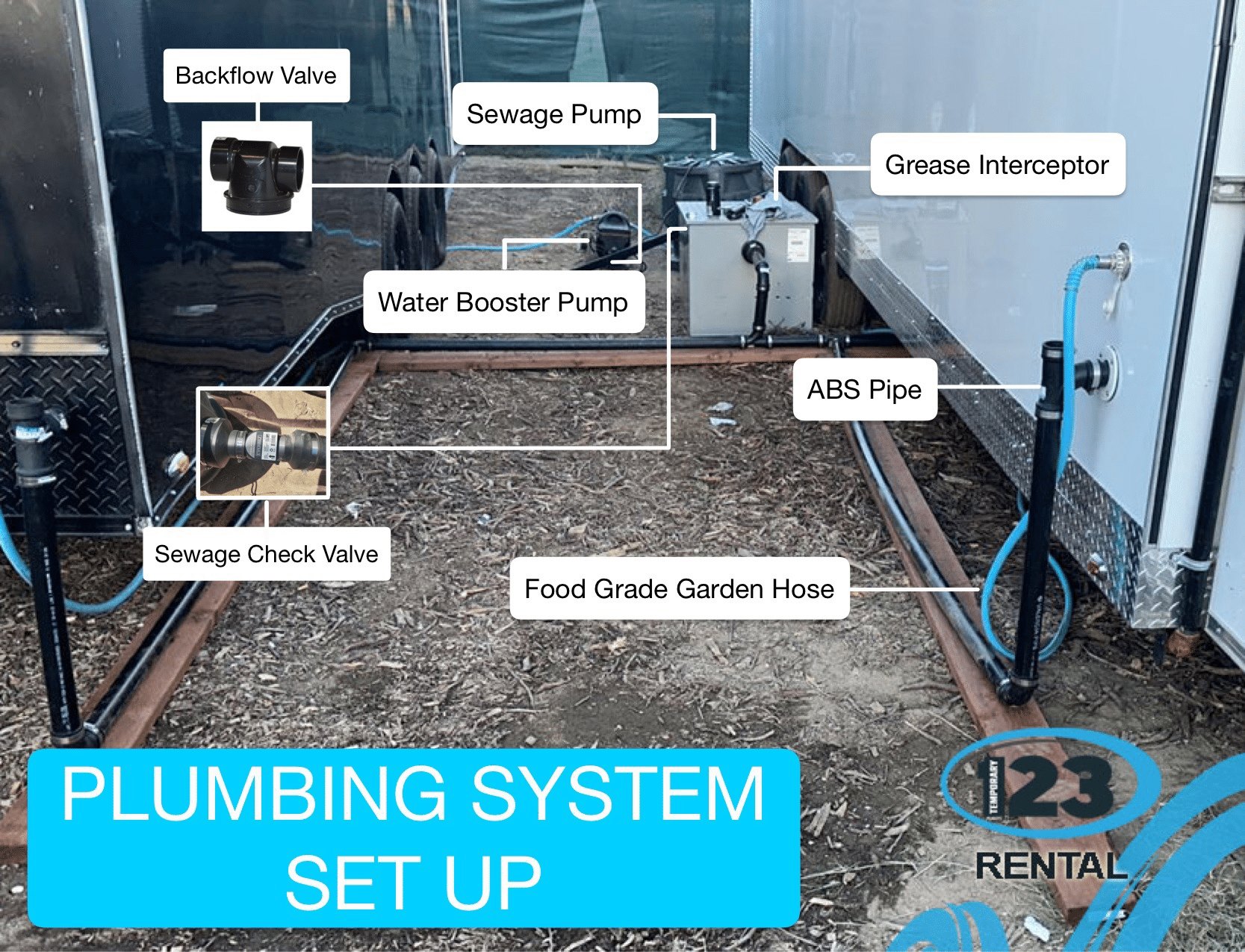 Our Temporary 123 portable bathroom trailers in Oregon were designed for the general public. They may be utilized for practically any situation. They are designed to be both visually beautiful and durable enough to withstand even the most hazardous public areas. Based on its considerable experience renting bathroom trailers, Temporary 123 in Oregon designed its own trailers.
We made sure that almost all of the component parts are compatible with items available at hardware stores to avoid having to wait for a proprietary part from the manufacturer if a replacement is required.
Features of our Temporary 123 portable restrooms in Oregon for sale or rent:
Easy to install:

Self-leveling stairs slide out in seconds and then automatically level for easy setup on uneven ground or near a curb. Our fold-out railings are quick and easy to deploy, and the stabilizer jack placement makes them totally accessible. The only tool required for setup is a level. 

Easy to clean:

The fiberglass is gel coated for a strong slick surface that repels dirt and is easy to clean with a cloth and household cleaner.

Durability:

All of our portable bathrooms for sale feature or rent feature a steel frame with gel-coated fiberglass on the interior and exterior walls, ceiling, subfloor, and roof.

Easy Maintenance:

Our Temporary 123 portable restroom was designed to insure minimal maintenance. But when maintenance is required our large mechanical room door allows easy access to all components of the trailer.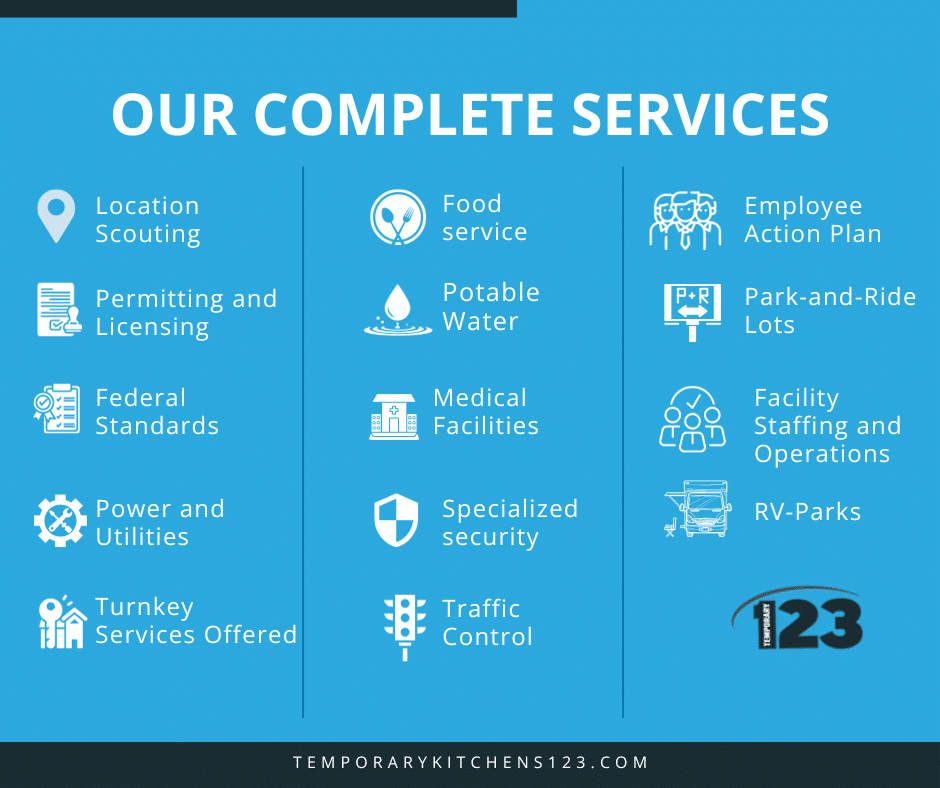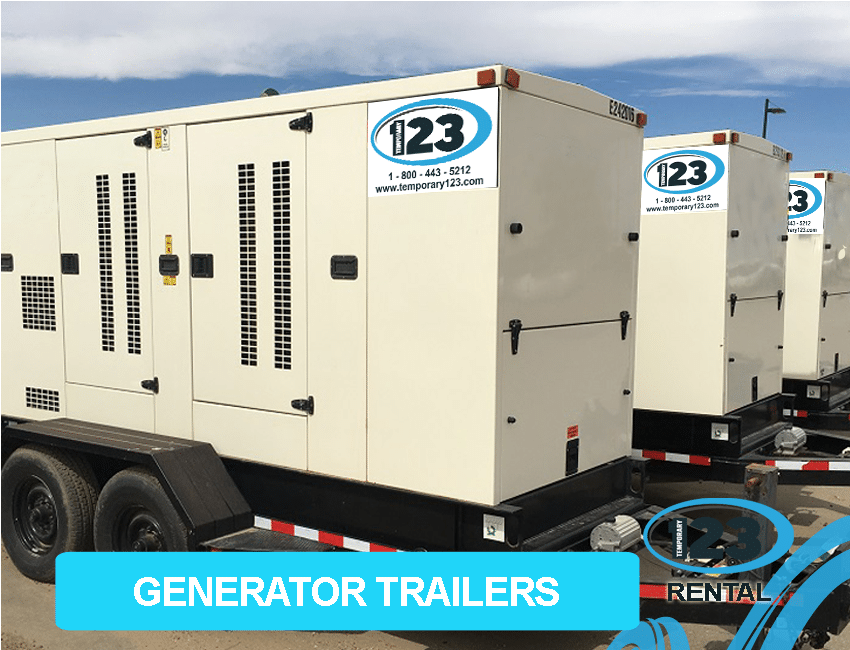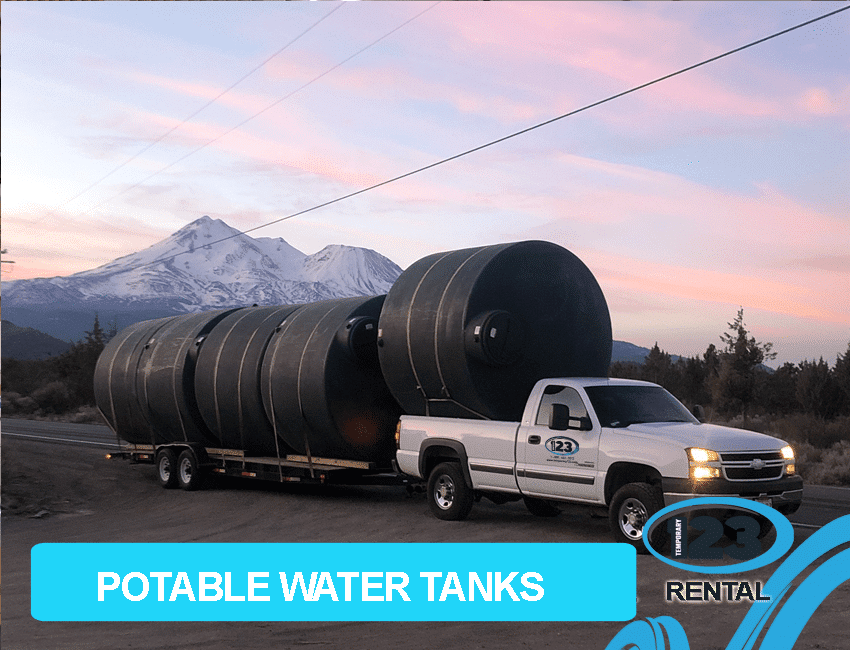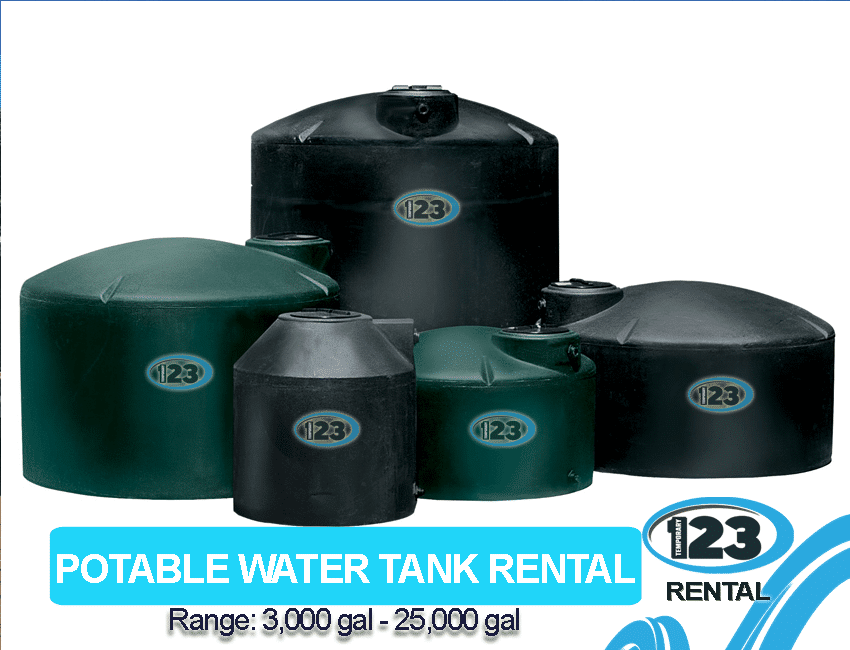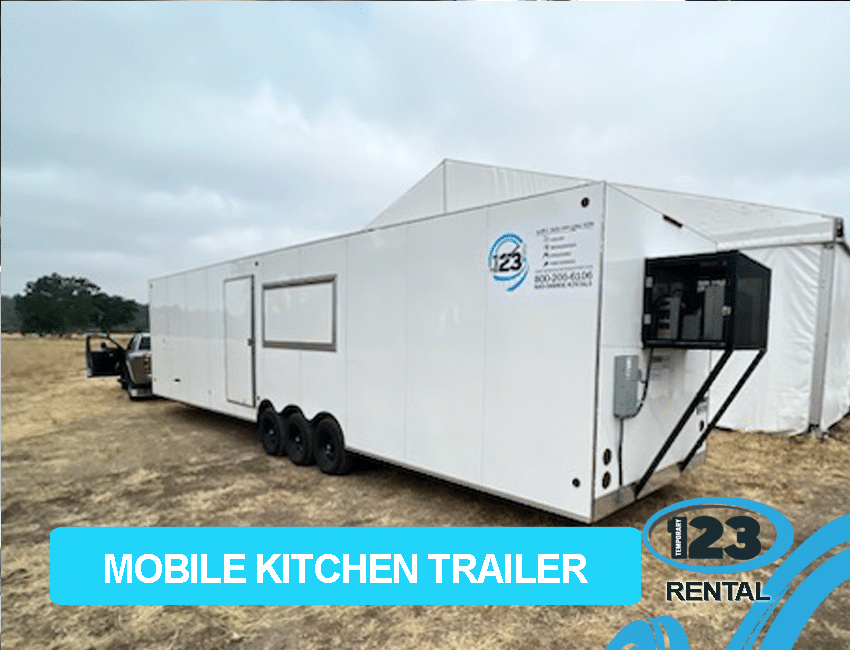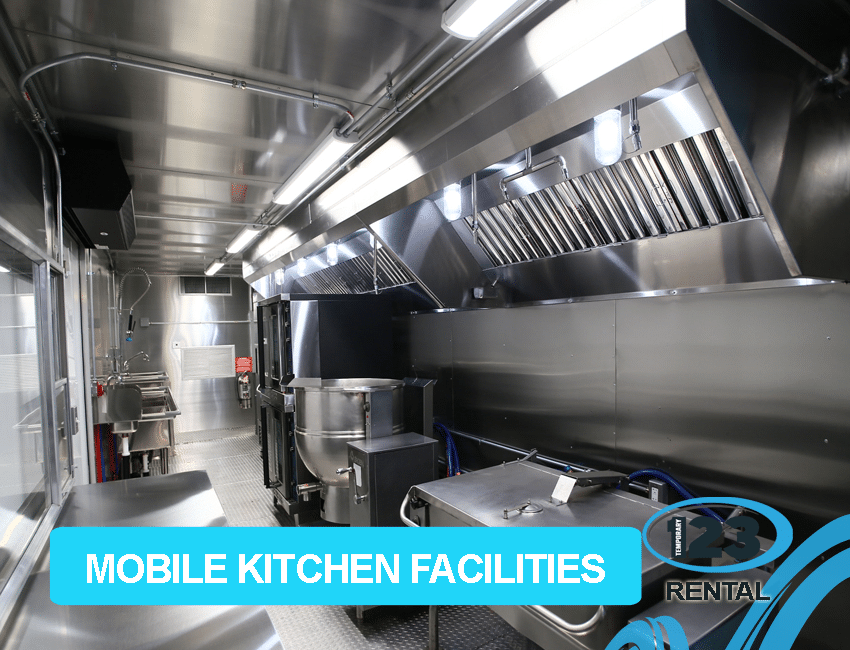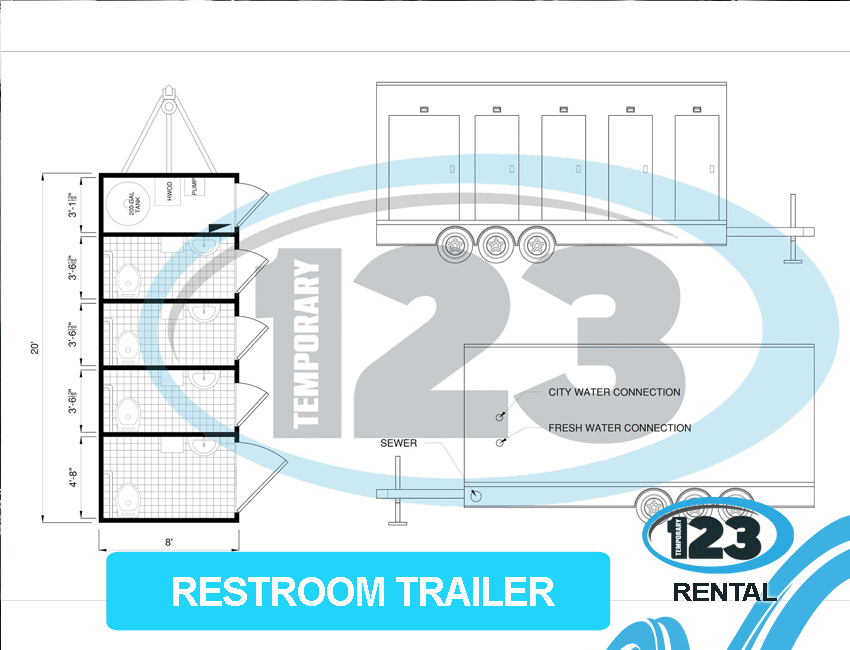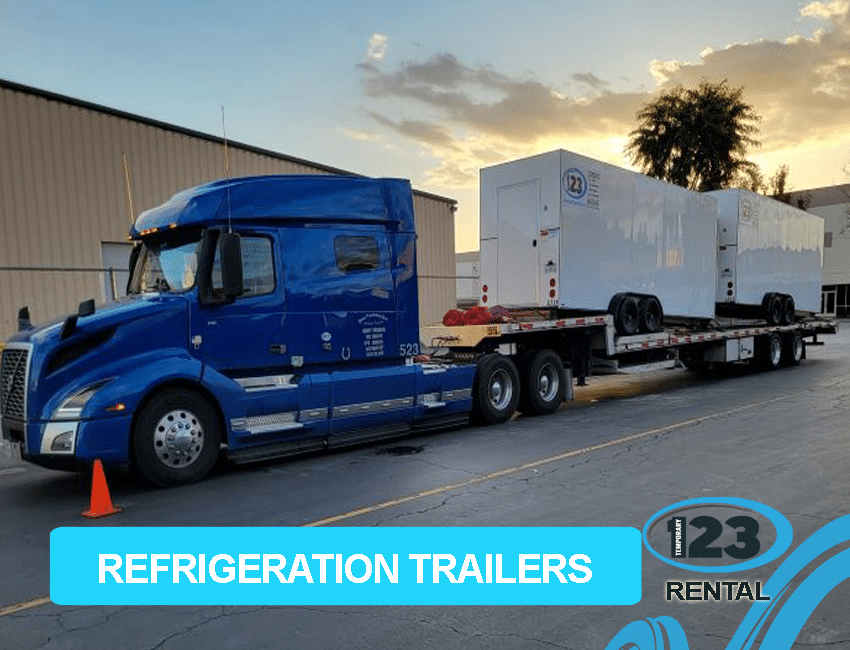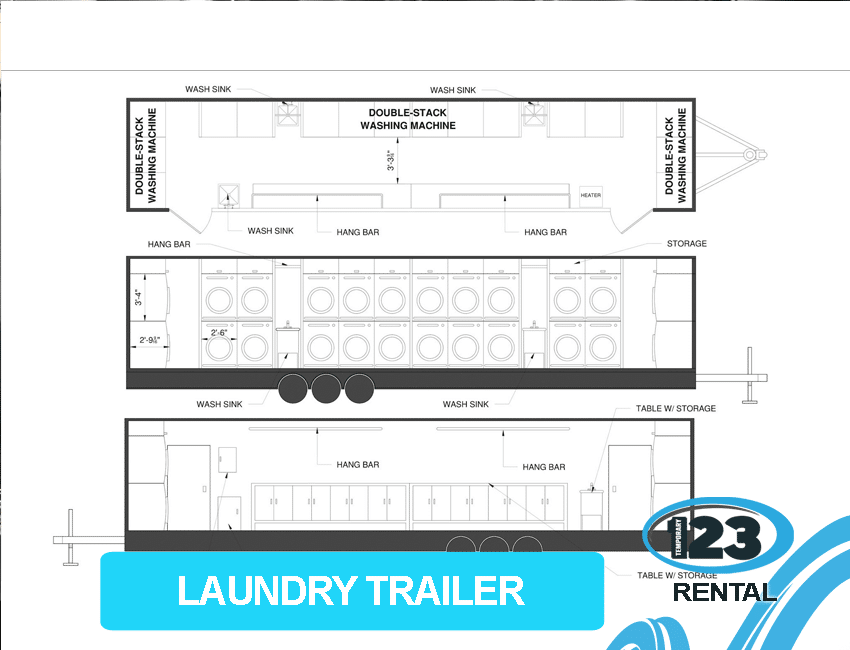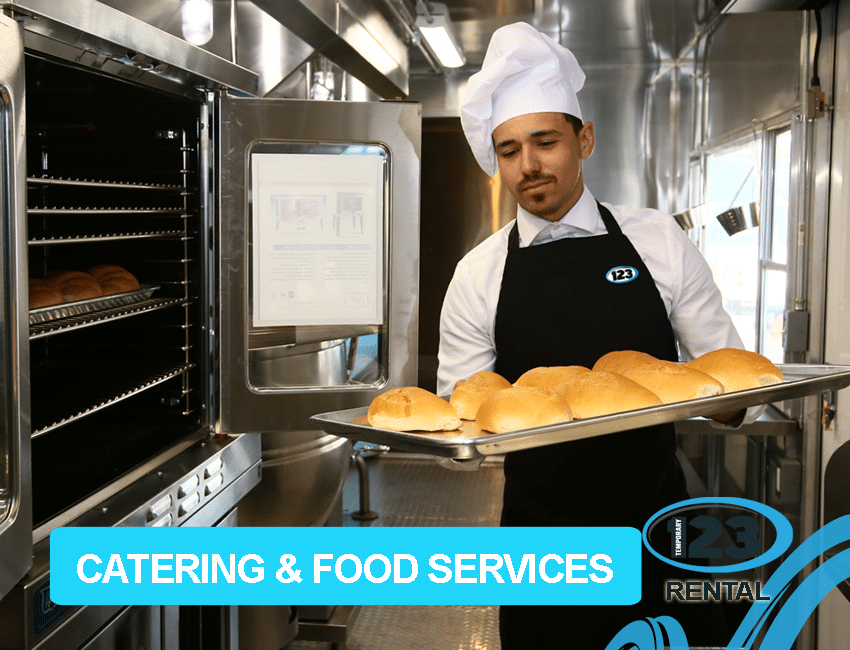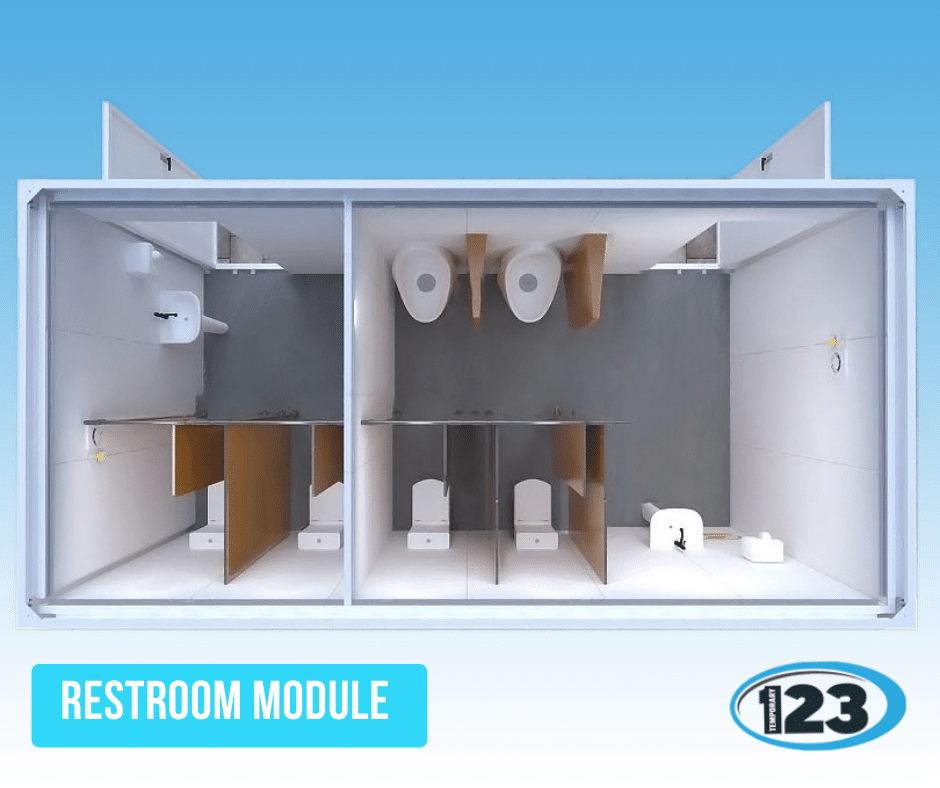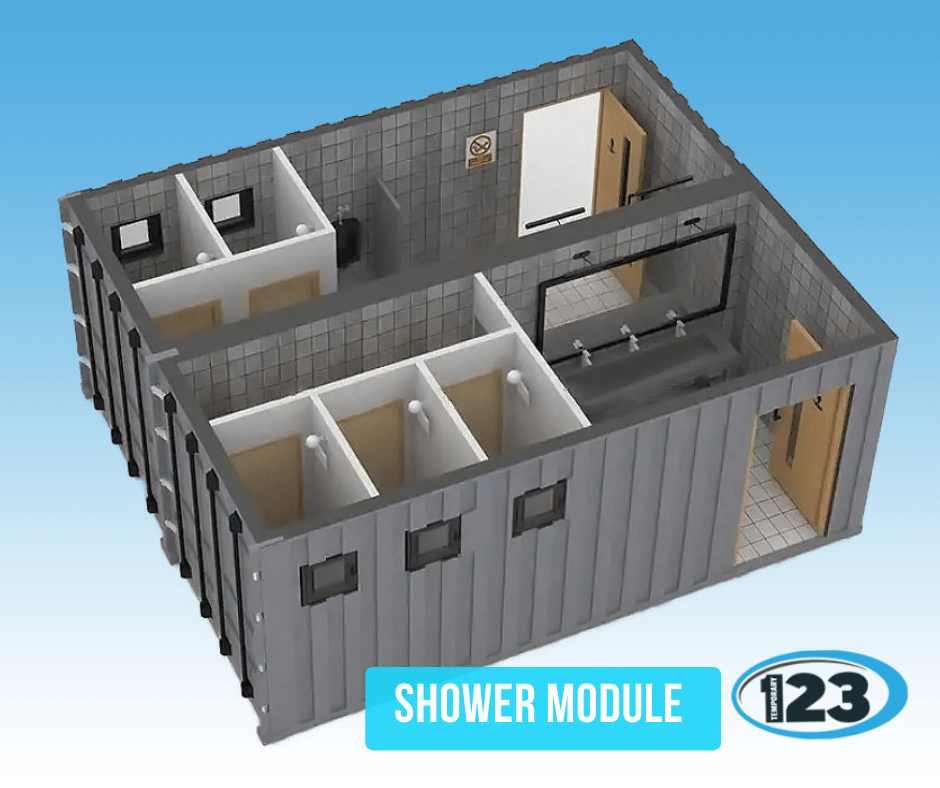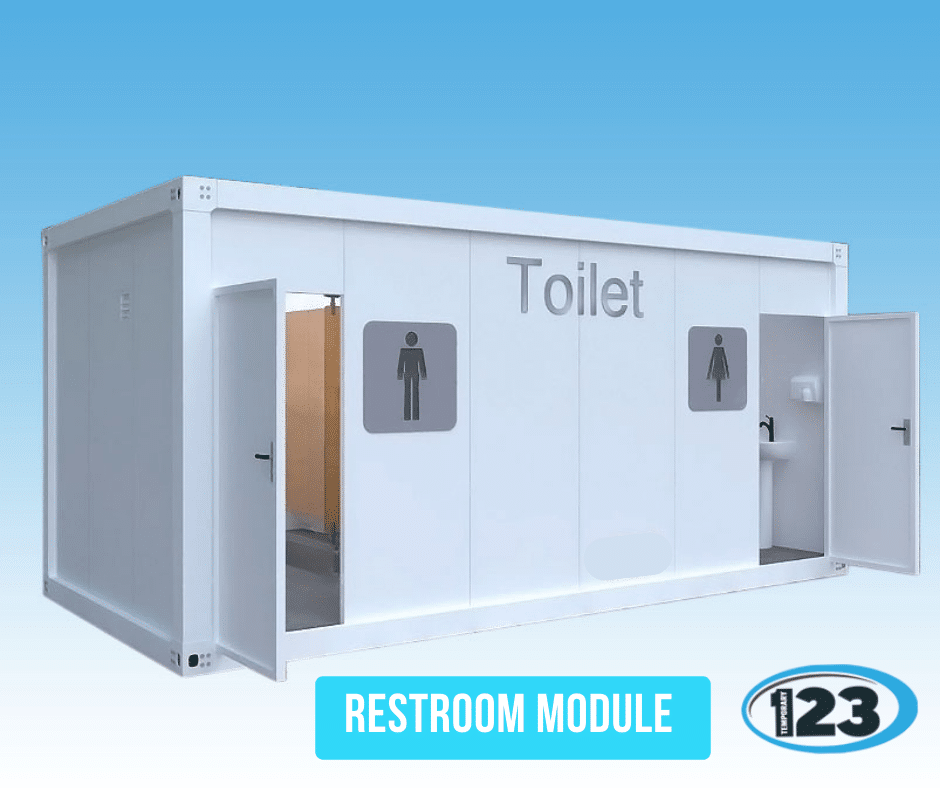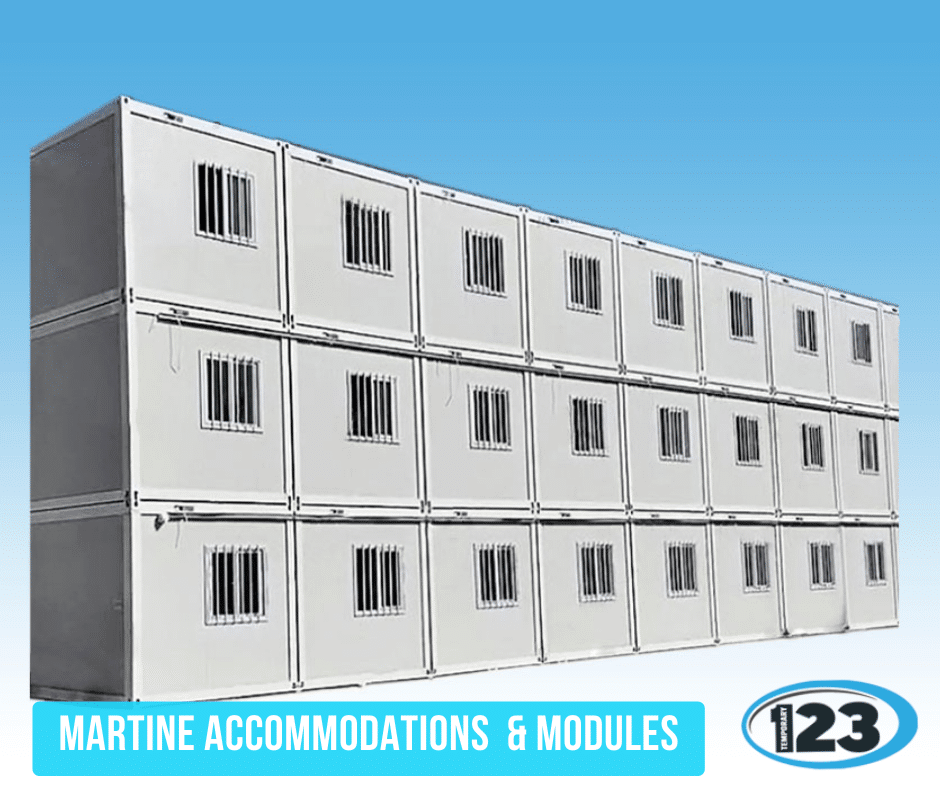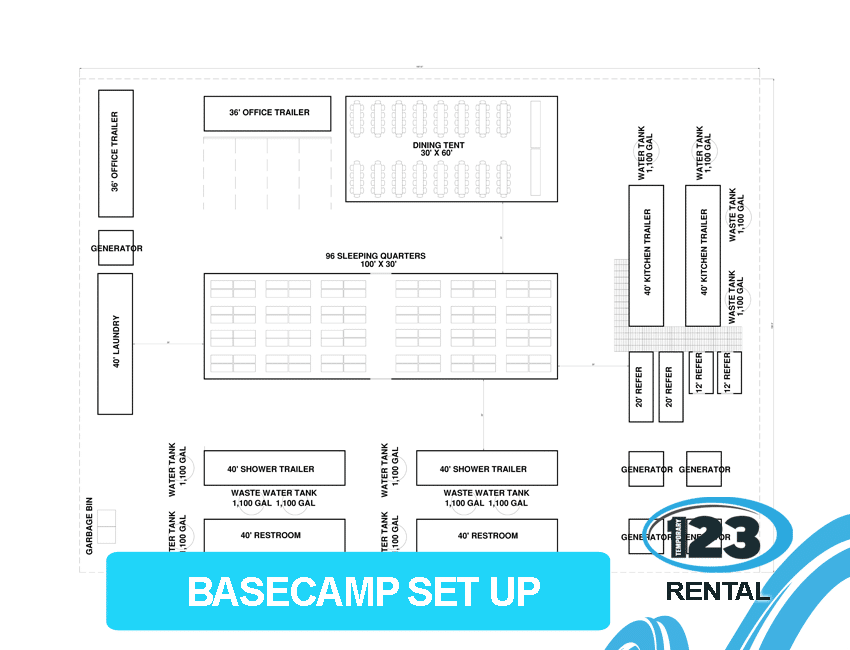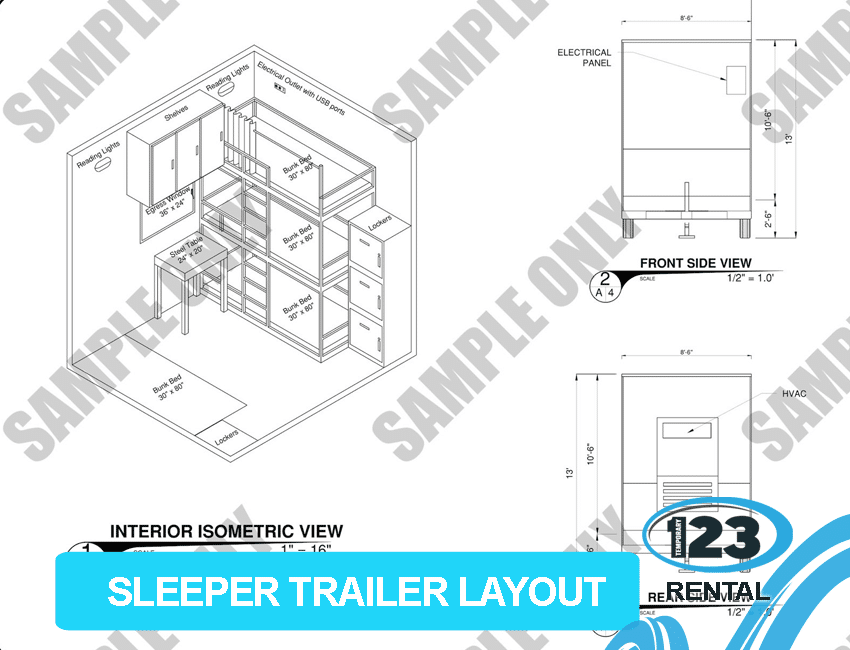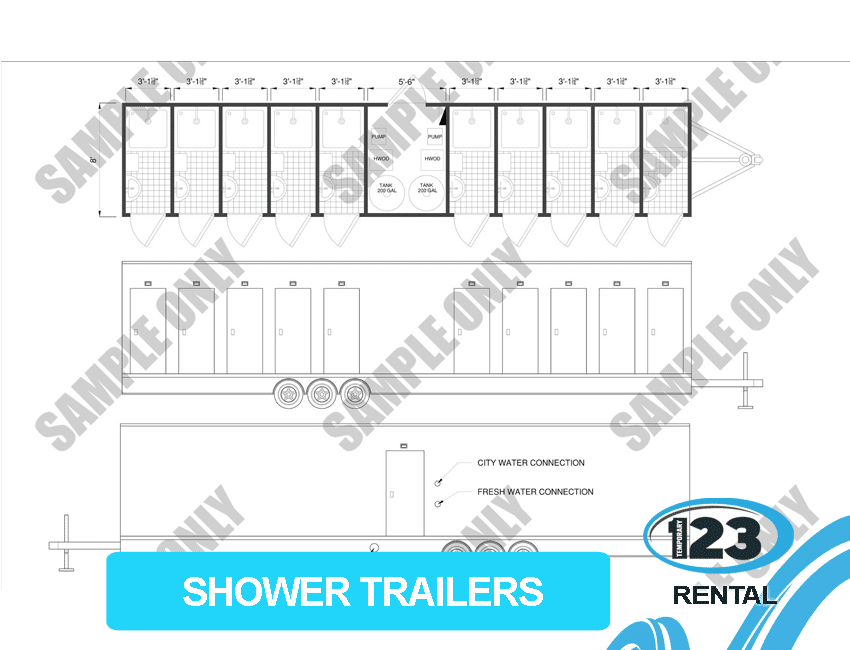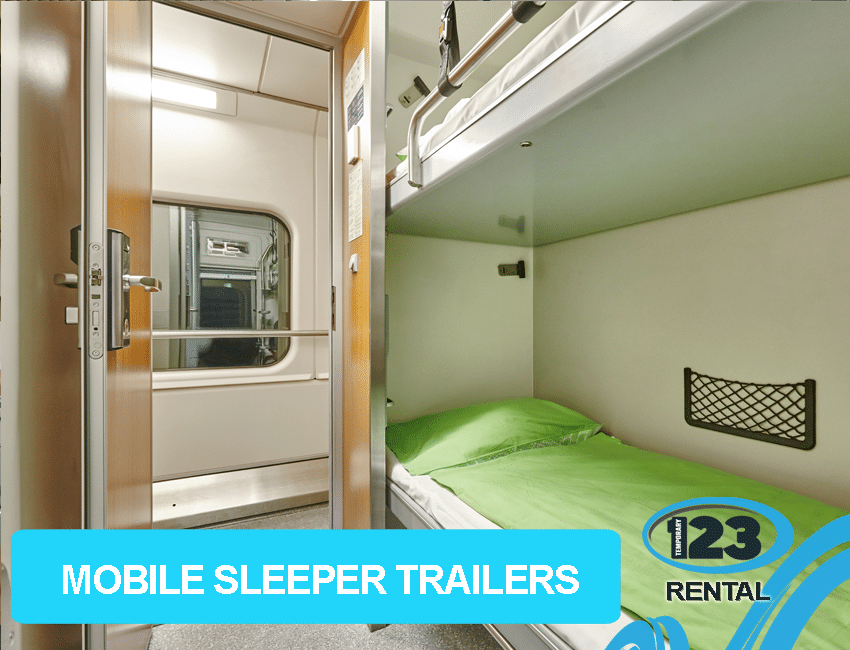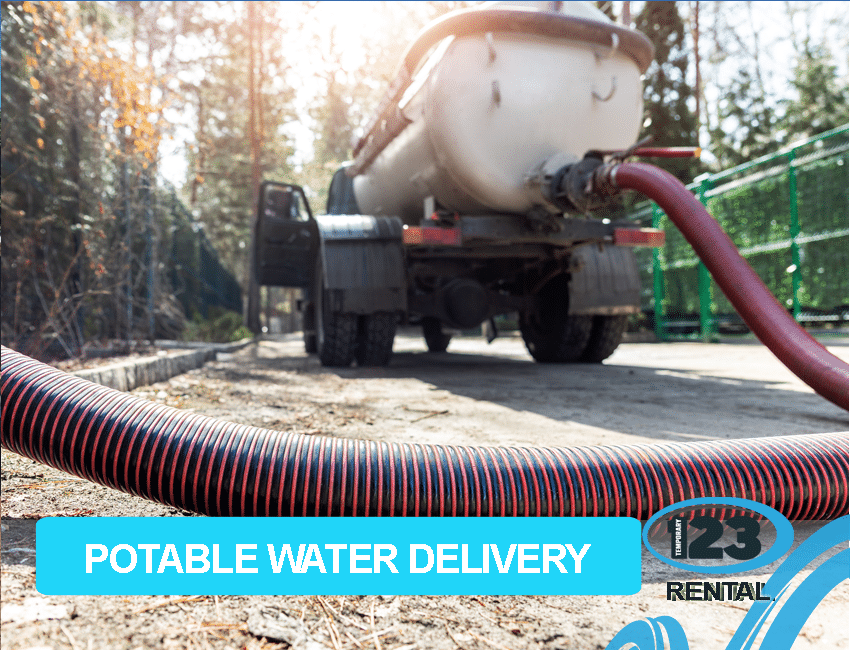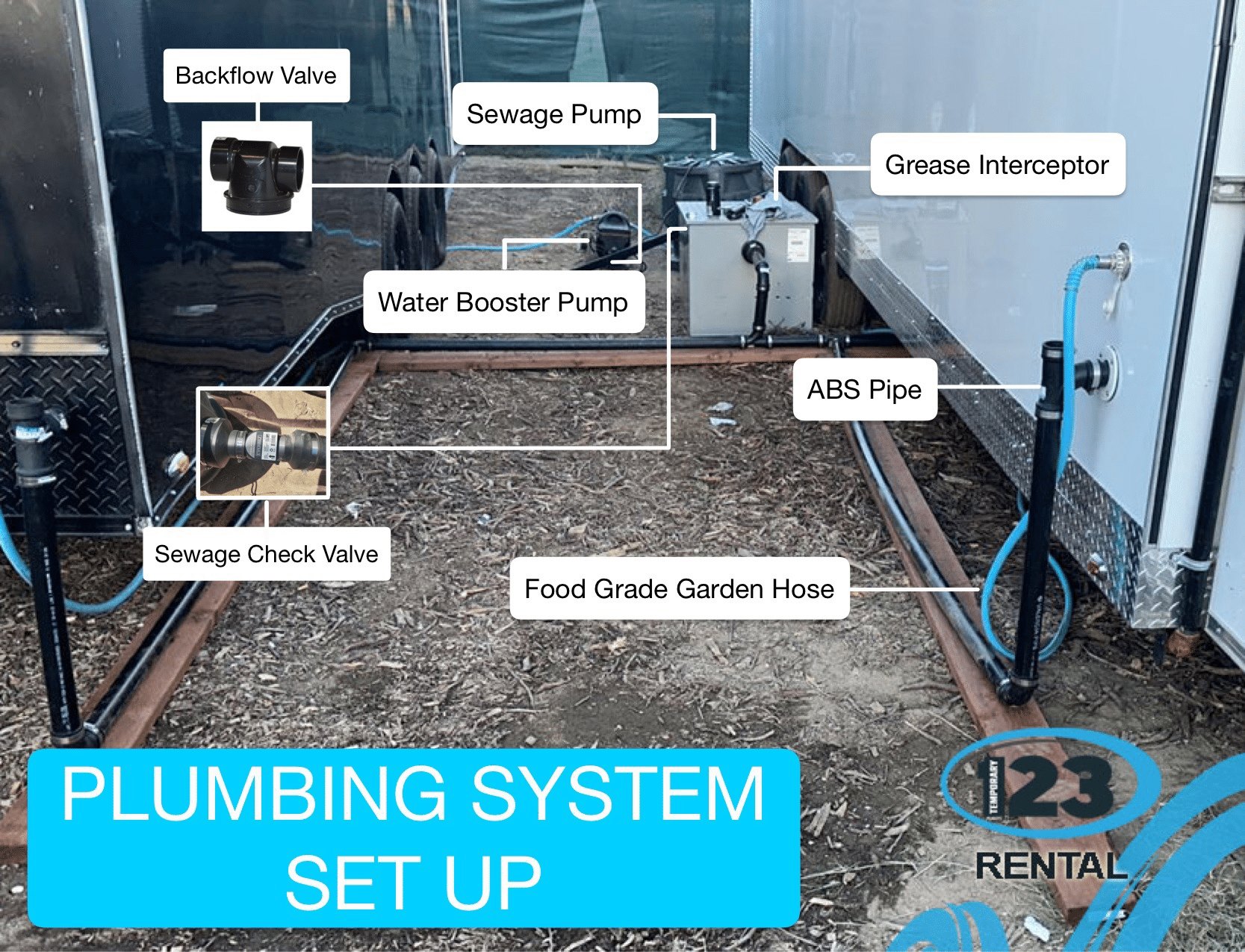 Is it important for your event to have portable toilets? Do you need your restroom trailer serviced or maintained? Temporary 123 in Oregon will take care of you. A rapid and trustworthy sanitation solution is simply a phone call away whether it comes to renovations or special occasions.
Clean and attractive temporary 123 mobile bathroom trailers in Oregon are an excellent alternative for any portable toilet requirement. Our toilet trailers come in a range of sizes and configurations, featuring men's and women's stalls as well as urinals. Among the facilities are stereo music, air conditioning, vanity mirrors, and stainless steel sinks. 
Our portable restrooms offer all of the comforts of home. In cold areas, heat is employed, and in hot climates, air conditioning is used.
The two-station restroom trailer is compact and easy to set up in tight quarters. The men's and women's restrooms are now operational.
If you choose with this option, you'll have access to a four-stall trailer with double the space. 
Four sinks and eight toilets are available in our eight-station bathroom trailer. The men's side has two urinals and two stalls, while the women's side has four lockable stalls. 
The following features distinguish each of our trailers from those of the competition:
Heating and Cooling System in

Oregon, USA

Full-size urinals in

Oregon, USA

Vanity Mirrors in

Oregon, USA

Soap Dispensers in

Oregon, USA

Hot/Cold Water Faucet in

Oregon, USA

Floor-to-ceiling doors in

Oregon, USA

Stainless Steel Sinks in

Oregon, USA

Seat Covers in

Oregon, USA

Stereo Sound System in

Oregon, USA
Temporary 123 in Oregon has a fleet of strong, beautiful portable restroom trailers that can handle any size or complexity of project.
Temporary Bunkhouse Sleeper, Temporary Modular Locker Rooms, Modular Locker Room Rental, Temporary Modular Restrooms Rental, Temporary Modular Restroom Buildings, Restroom Building Rentals, Temporary Modular Shower Building, Modular Shower Rental, Modular Sleeper Rental, Temporary Modular Sleeper, Bunkhouse Sleepers Rental, Temporary Modular Living Facilities, Modular Living Facilities Rental, Modular Sleeping Facilities Rental, Temporary Modular Sleeping Facilities.
Adams, OR
Albany, OR
Arlington, OR
Ashland, OR
Astoria, OR
Athena, OR
Aumsville, OR
Aurora, OR
Baker City, OR
Bandon, OR
Banks, OR
Bay City, OR
Beaverton, OR
Bend, OR
Boardman, OR
Bonanza, OR
Brookings, OR
Brownsville, OR
Burns, OR
Butte Falls, OR
Canby, OR
Cannon Beach, OR
Canyon City, OR
Canyonville, OR
Carlton, OR
Cascade Locks, OR
Cave Junction, OR
Central Point, OR
Chiloquin, OR
Clackamas, OR
Clatskanie, OR
Cloverdale, OR
Columbia City, OR
Condon, OR
Coos Bay, OR
Coquille, OR
Cornelius, OR
Corvallis, OR
Cottage Grove, OR
Cove, OR
Creswell, OR
Culver, OR
Dallas, OR
Dayton, OR
Depoe Bay, OR
Detroit, OR
Donald, OR
Drain, OR
Dufur, OR
Dundee, OR
Eagle Point, OR
Echo, OR
Elgin, OR
Enterprise, OR
Estacada, OR
Eugene, OR
Fairview, OR
Falls City, OR
Forest Grove, OR
Fossil, OR
Garibaldi, OR
Gaston, OR
Gates, OR
Gervais, OR
Gladstone, OR
Glendale, OR
Glide, OR
Gold Beach, OR
Gold Hill, OR
Grand Ronde, OR
Grants Pass, OR
Gresham, OR
Haines, OR
Halfway, OR
Halsey, OR
Harrisburg, OR
Hebo, OR
Heppner, OR
Hermiston, OR
Hillsboro, OR
Hines, OR
Hood River, OR
Hubbard, OR
Huntington, OR
Idanha, OR
Imbler, OR
Independence, OR
Irrigon, OR
Jacksonville, OR
Jefferson, OR
John Day, OR
Jordan Valley, OR
Joseph, OR
Junction City, OR
Keizer, OR
Klamath Falls, OR
La Grande, OR
La Pine, OR
Lafayette, OR
Lake Oswego, OR
Lakeside, OR
Lakeview, OR
Lebanon, OR
Lexington, OR
Lincoln City, OR
Long Creek, OR
Lostine, OR
Lowell, OR
Lyons, OR
Madras, OR
Malin, OR
Manzanita, OR
Marion, OR
Maupin, OR
Mcminnville, OR
Medford, OR
Mehama, OR
Merrill, OR
Mill City, OR
Milton Freewater, OR
Molalla, OR
Monmouth, OR
Monroe, OR
Moro, OR
Mosier, OR
Mount Angel, OR
Mount Hood Parkdale, OR
Mount Vernon, OR
Myrtle Creek, OR
Myrtle Point, OR
Nehalem, OR
Netarts, OR
Newberg, OR
Newport, OR
North Bend, OR
North Plains, OR
North Powder, OR
Nyssa, OR
Oakland, OR
Oakridge, OR
Oceanside, OR
Odell, OR
Ontario, OR
Oregon City, OR
Pacific City, OR
Paisley, OR
Pendleton, OR
Philomath, OR
Phoenix, OR
Pilot Rock, OR
Port Orford, OR
Portland, OR
Powers, OR
Prairie City, OR
Prineville, OR
Rainier, OR
Redmond, OR
Reedsport, OR
Riddle, OR
Rockaway Beach, OR
Rogue River, OR
Rose Lodge, OR
Roseburg, OR
Rufus, OR
Saint Helens, OR
Saint Paul, OR
Salem, OR
Sandy, OR
Scappoose, OR
Scio, OR
Scotts Mills, OR
Seneca, OR
Shady Cove, OR
Sheridan, OR
Sherwood, OR
Siletz, OR
Silverton, OR
Sisters, OR
Springfield, OR
Stanfield, OR
Stayton, OR
Sublimity, OR
Sutherlin, OR
Sweet Home, OR
Talent, OR
Tangent, OR
Terrebonne, OR
Tillamook, OR
Toledo, OR
Troutdale, OR
Tualatin, OR
Turner, OR
Tygh Valley, OR
Ukiah, OR
Umatilla, OR
Union, OR
Vale, OR
Veneta, OR
Vernonia, OR
Waldport, OR
Wallowa, OR
Warm Springs, OR
Warrenton, OR
Wasco, OR
West Linn, OR
Westfir, OR
Weston, OR
Wheeler, OR
White City, OR
Willamina, OR
Wilsonville, OR
Winchester, OR
Winston, OR
Woodburn, OR
Yachats, OR
Yamhill, OR
Yoncalla, OR