Portable Restroom Trailers in Florida, USA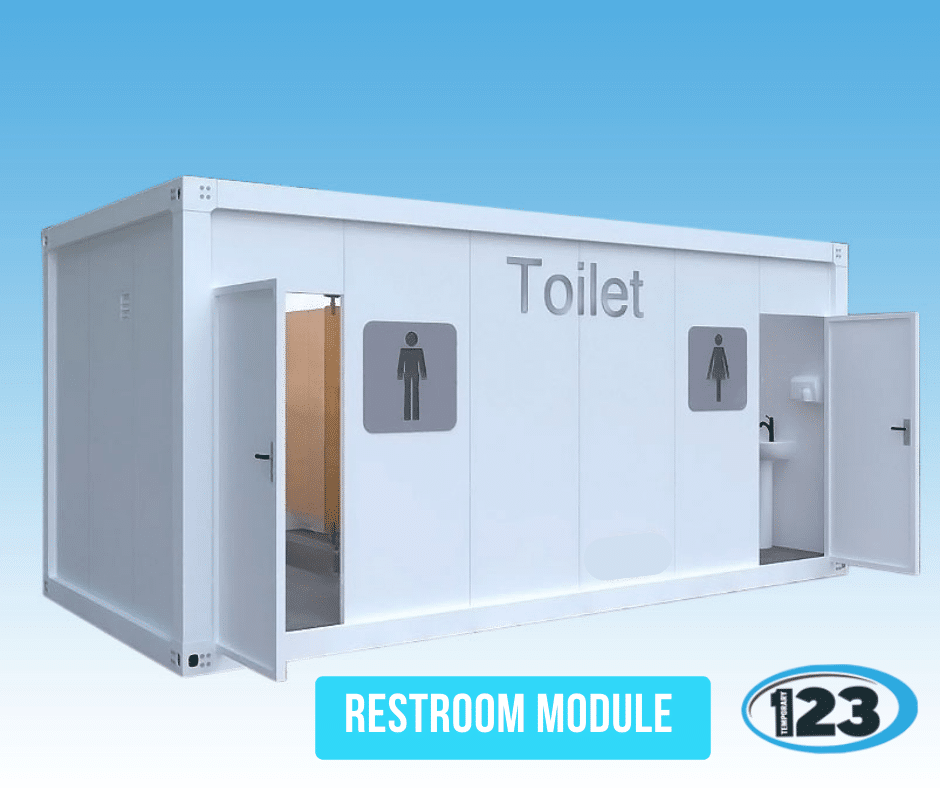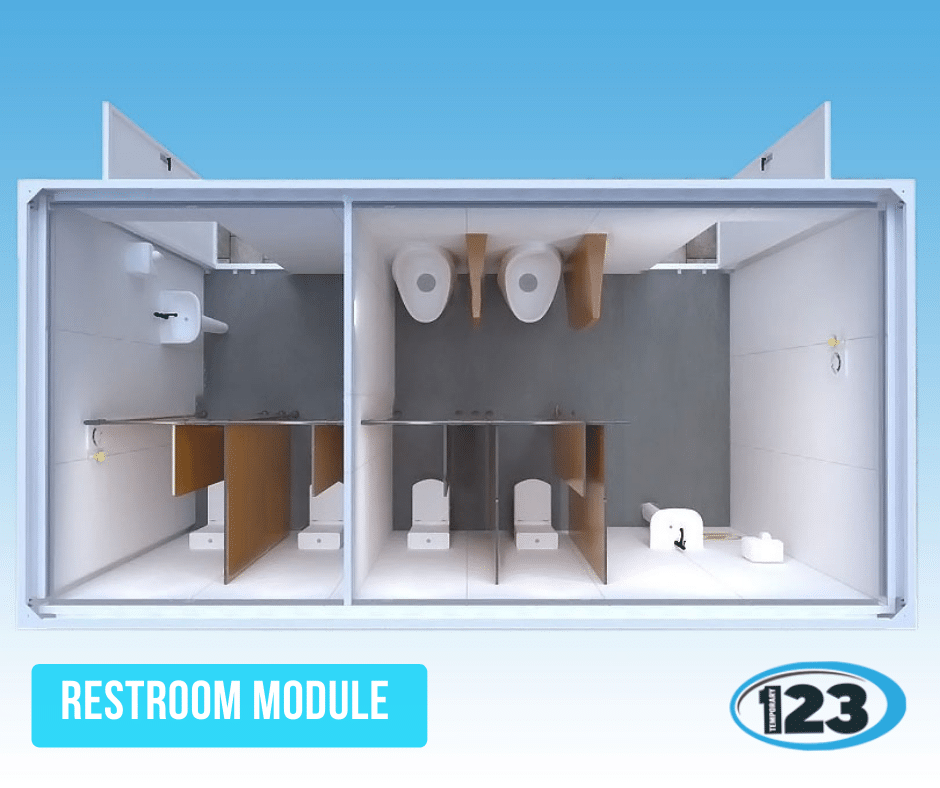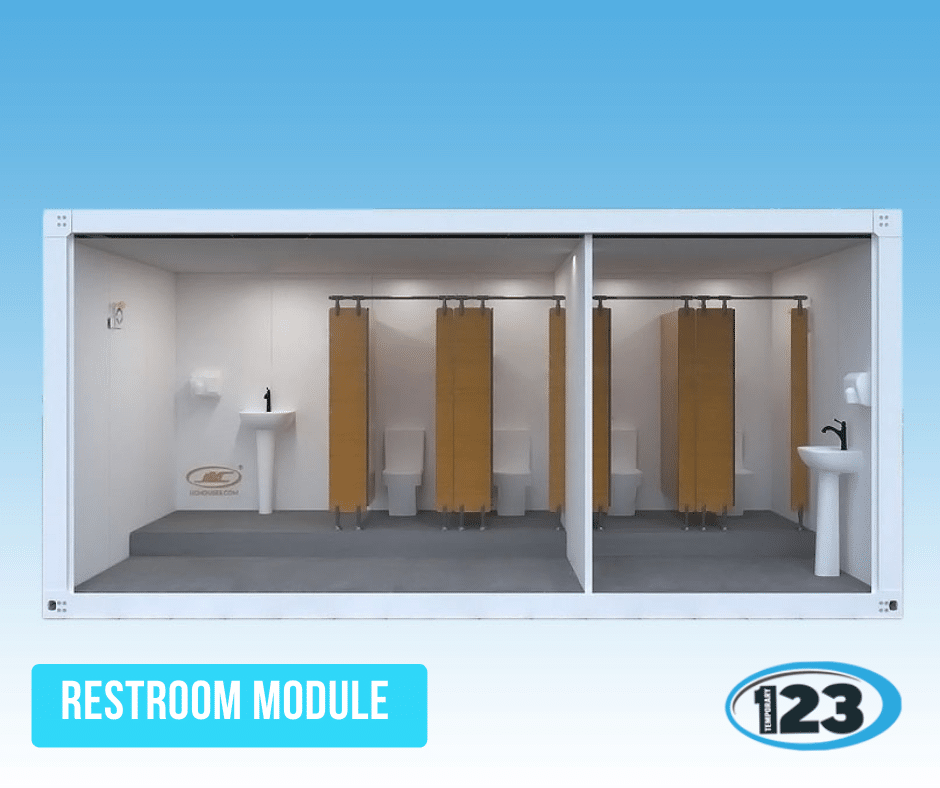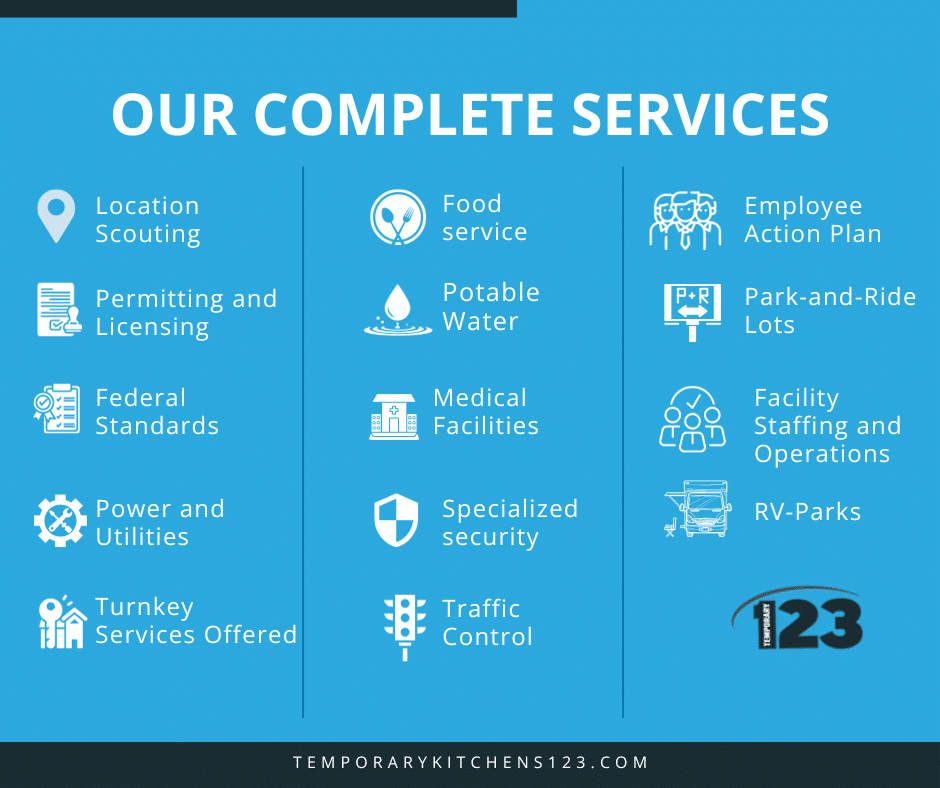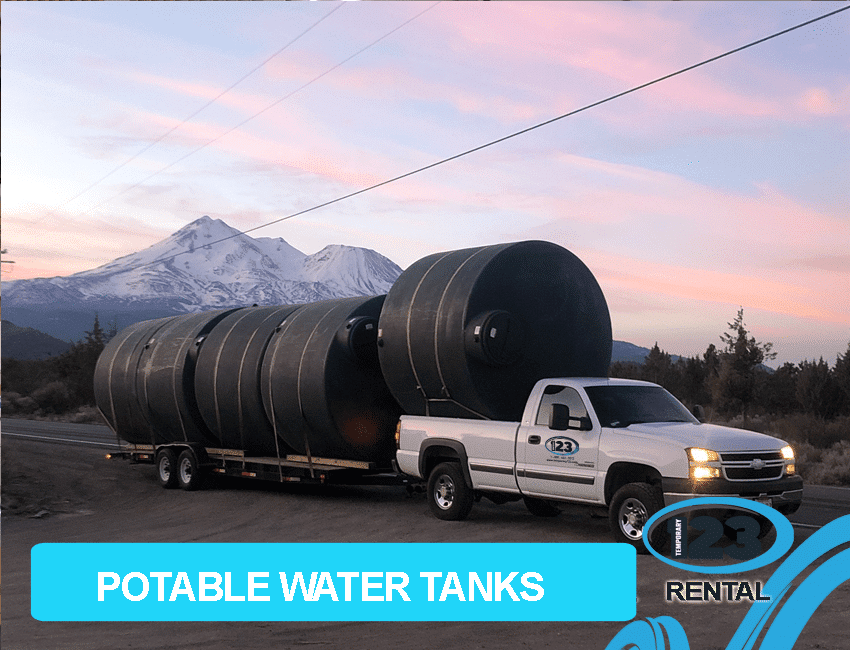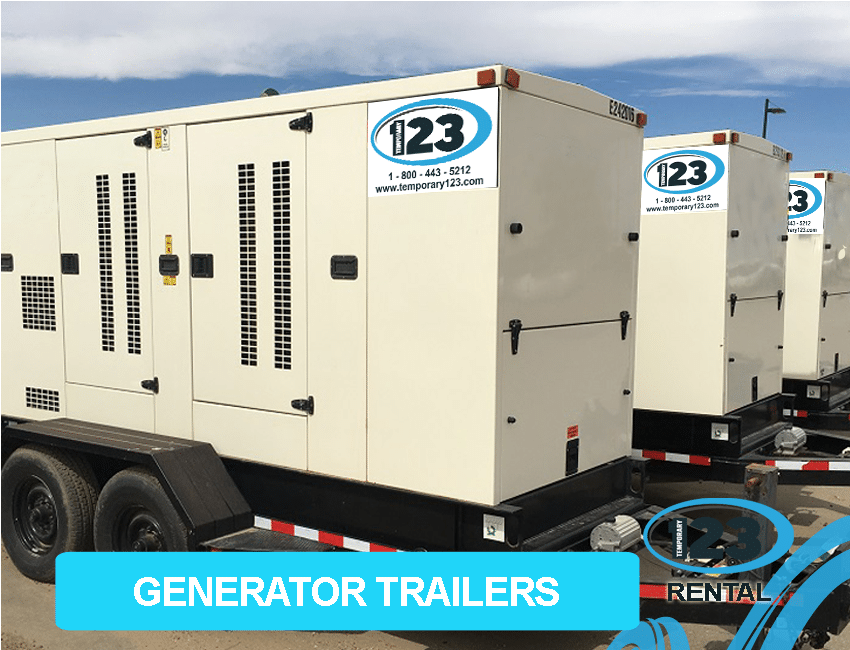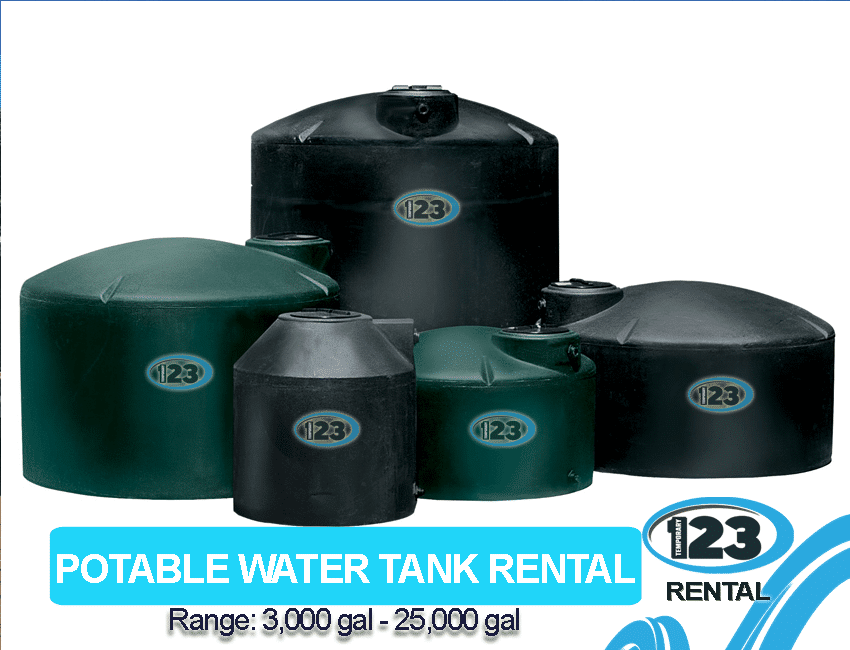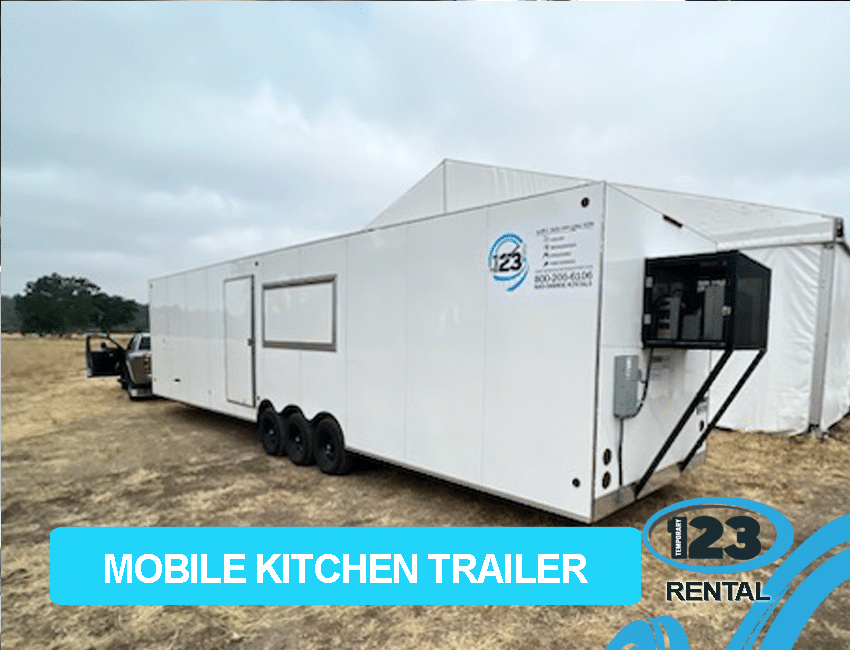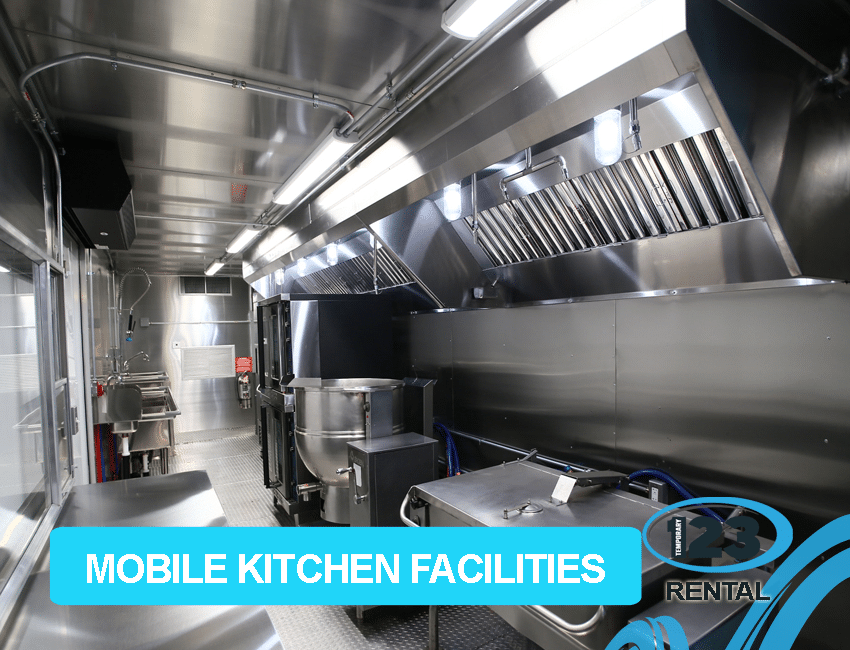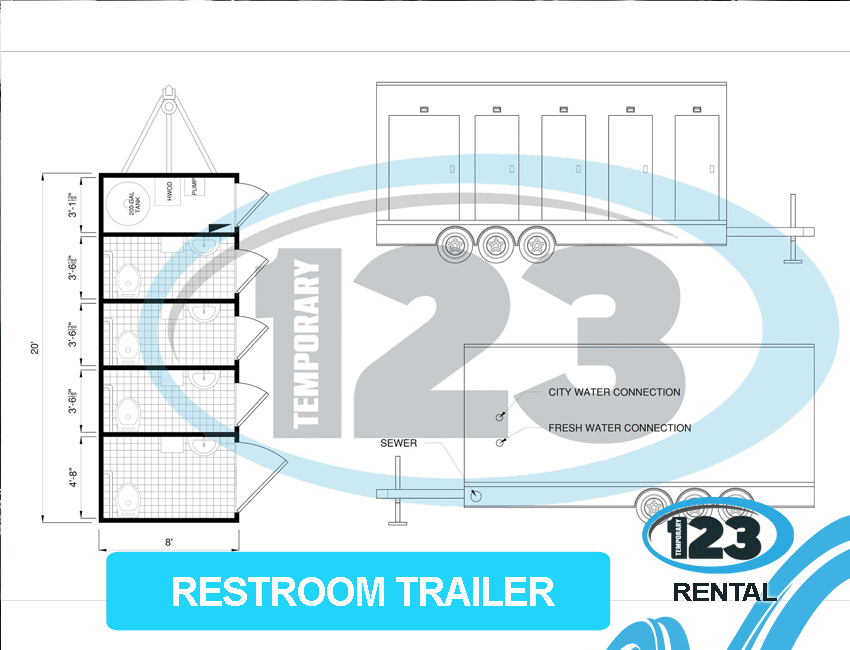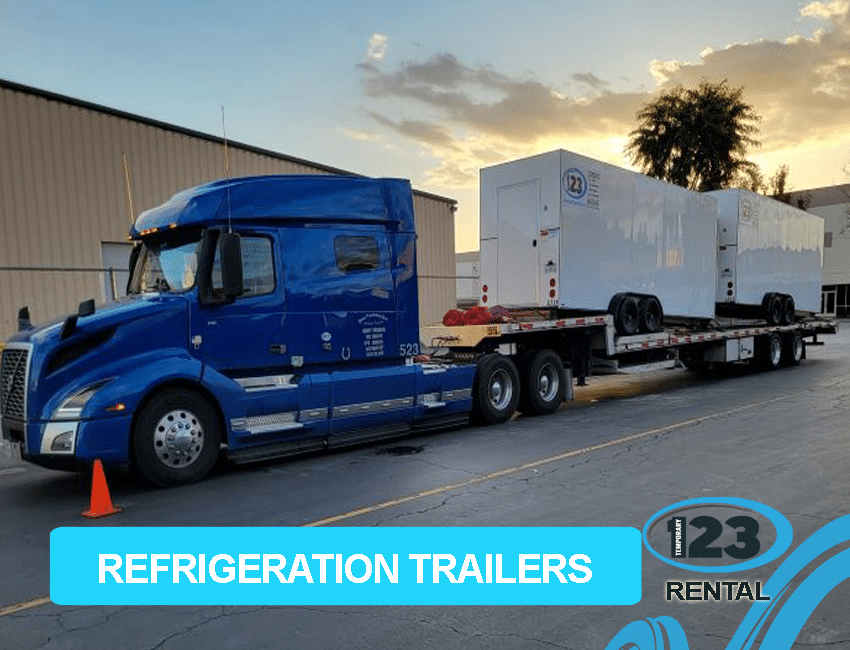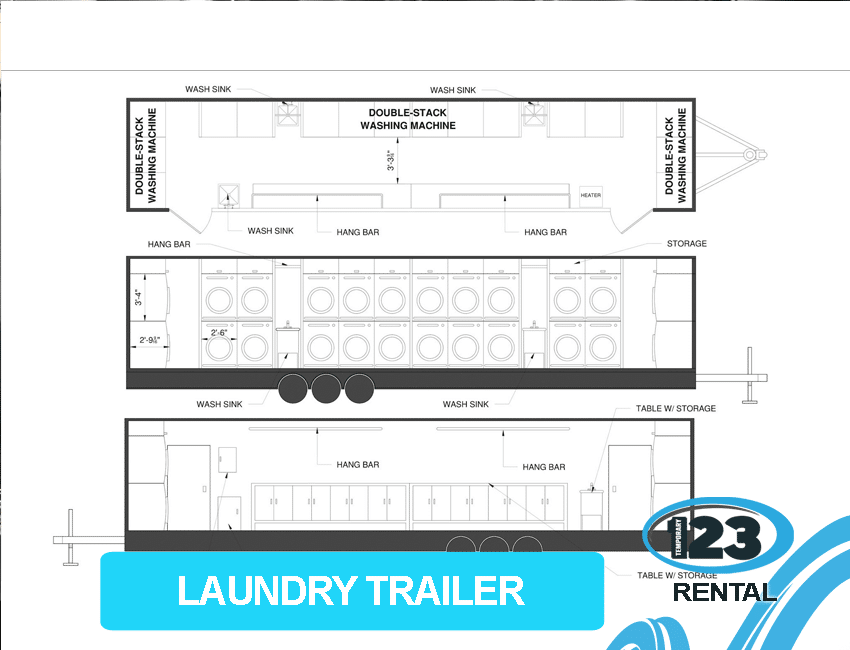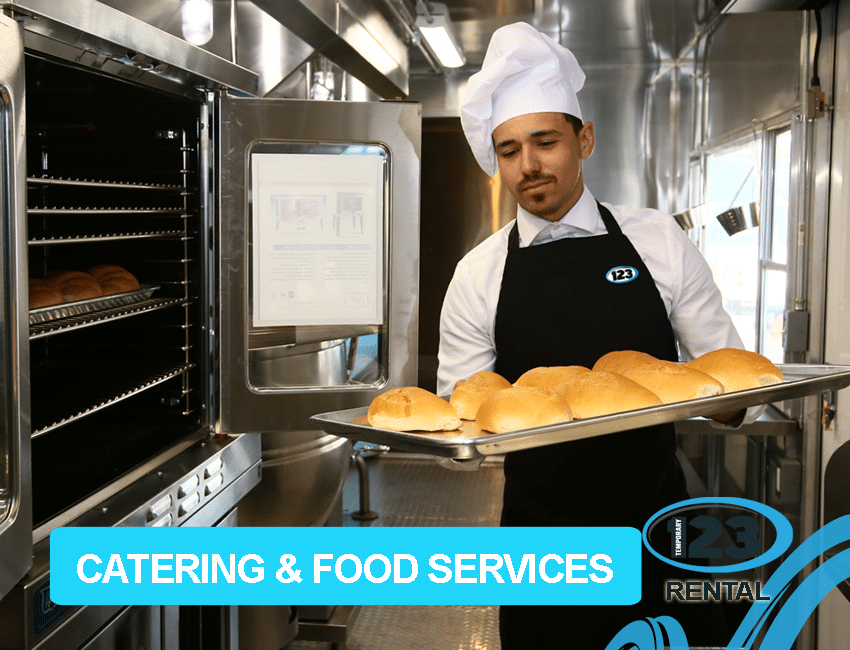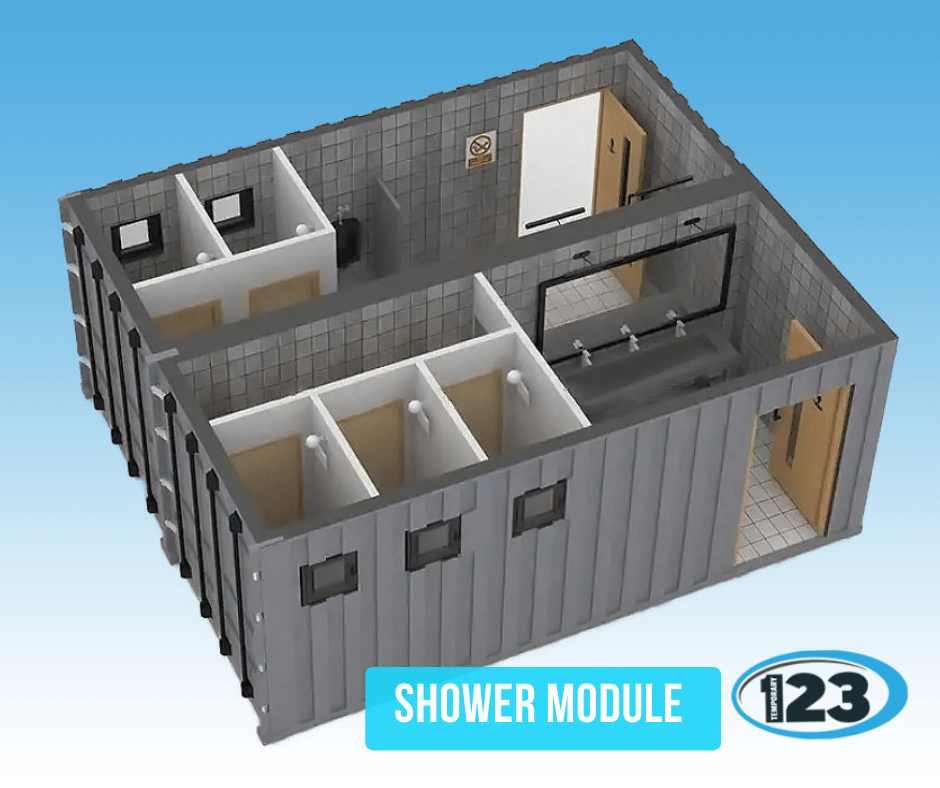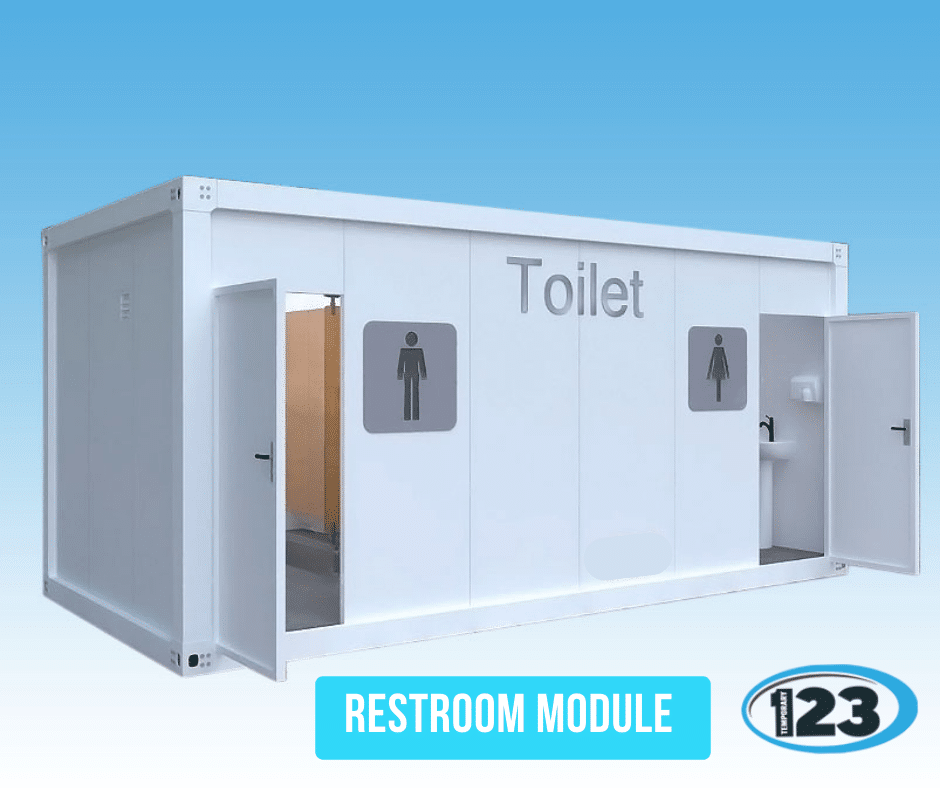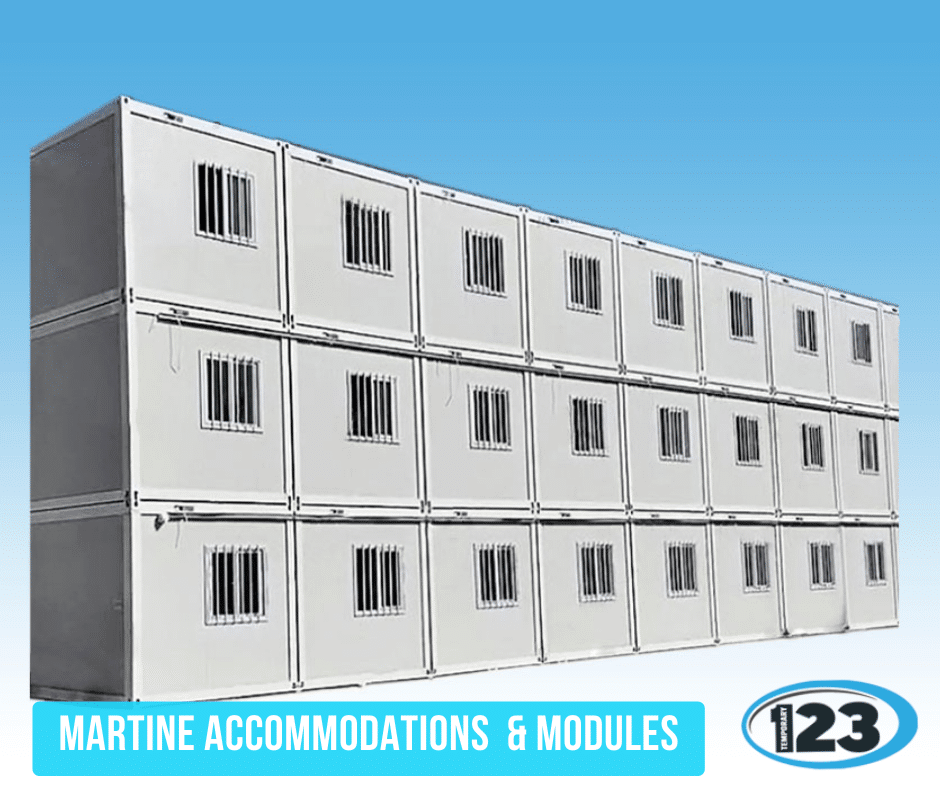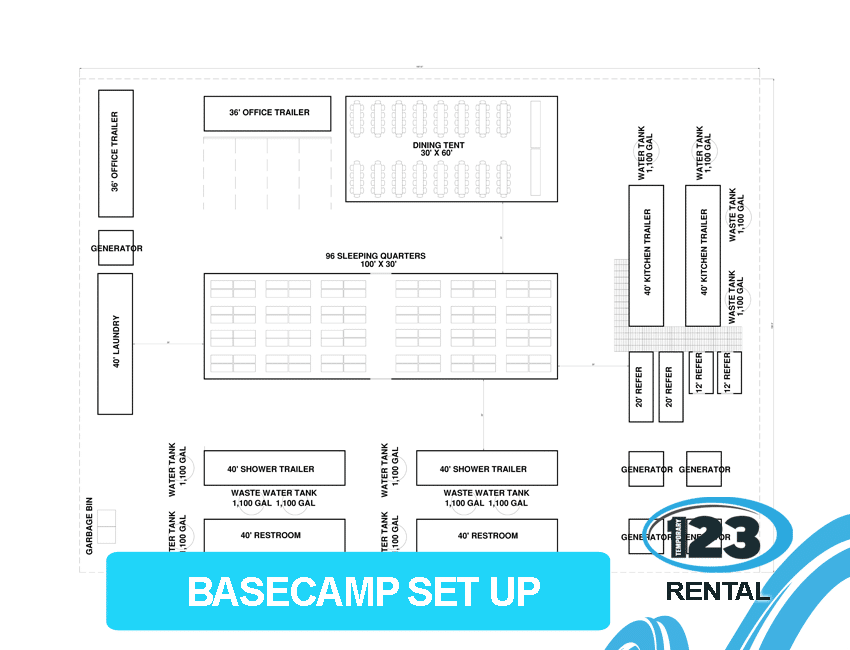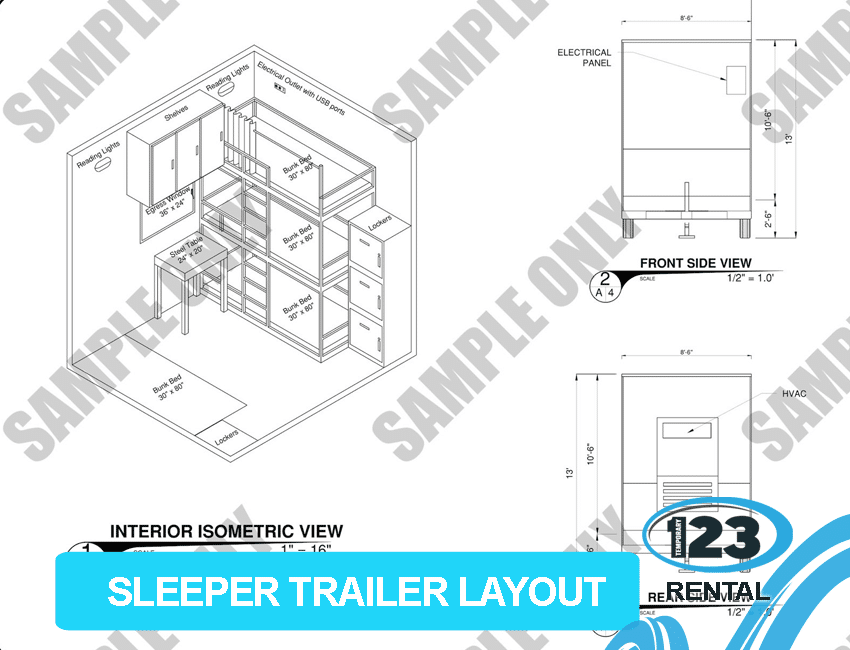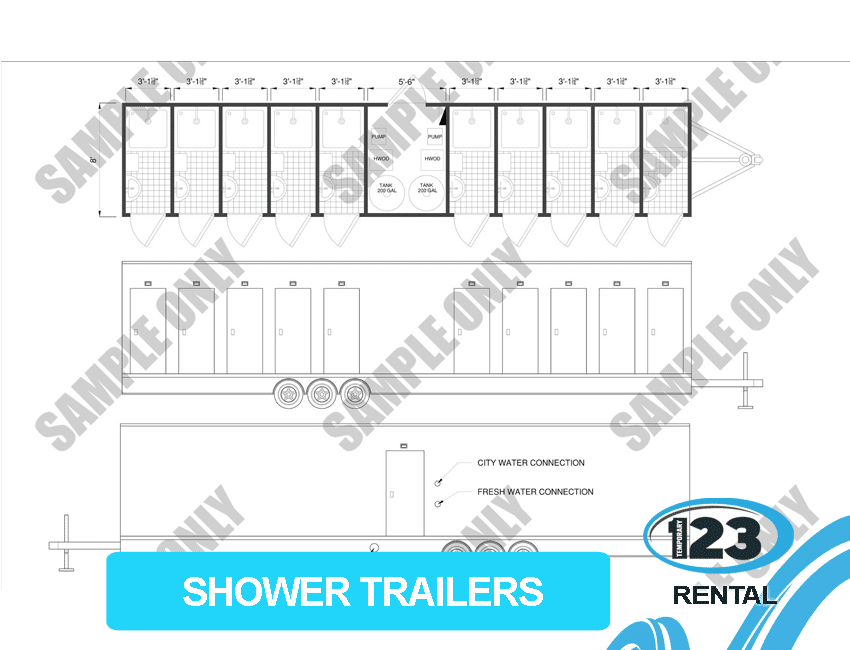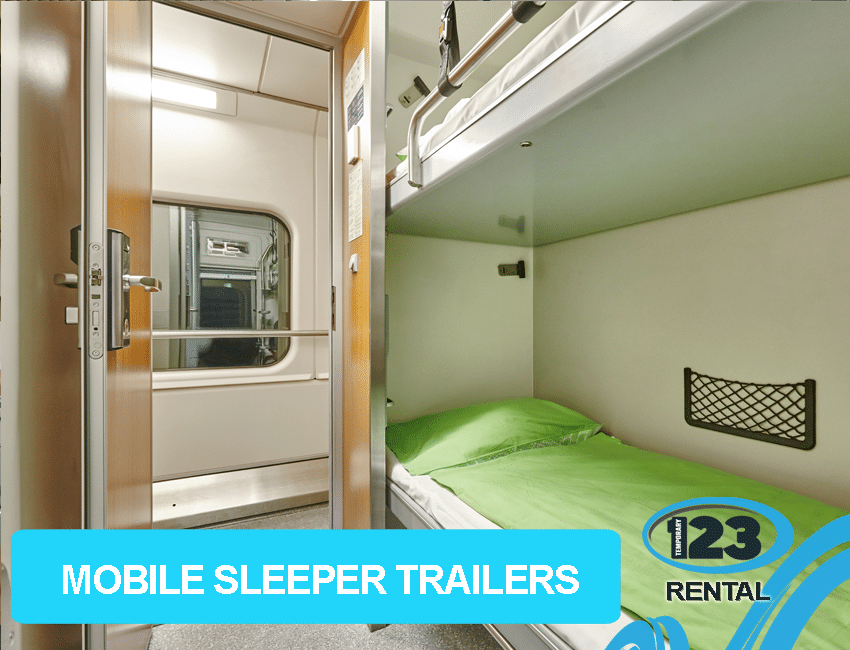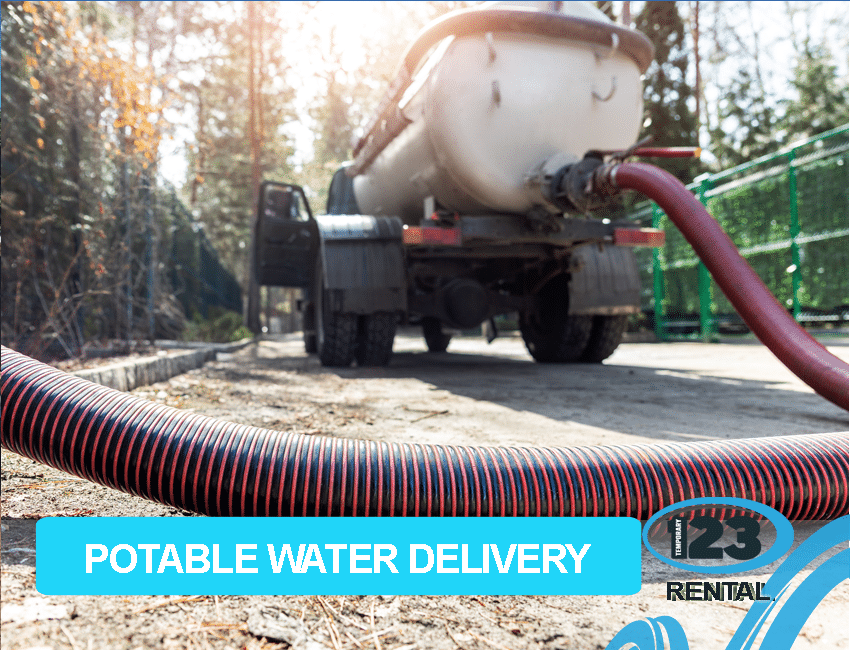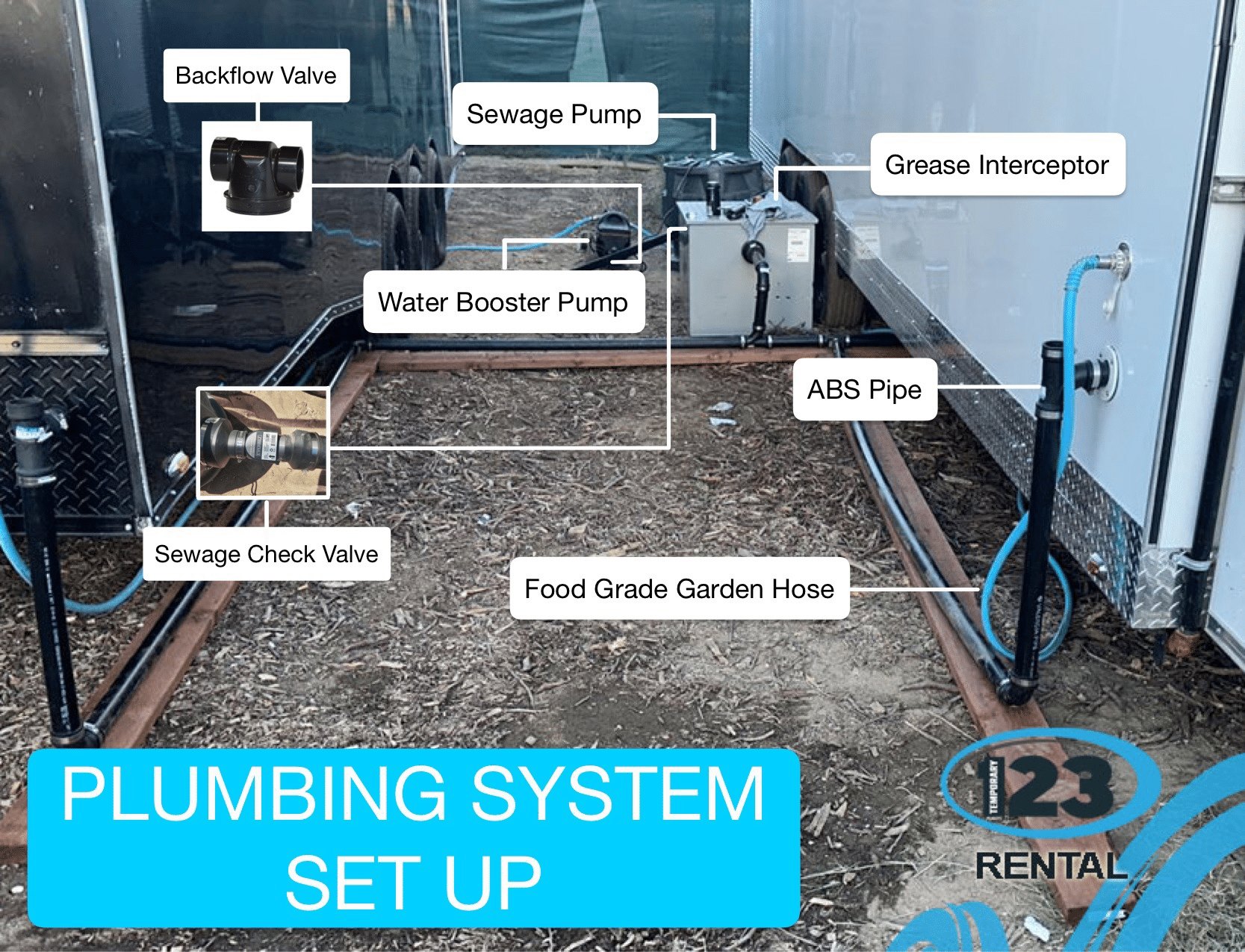 Our Temporary 123 portable bathroom trailers in Florida were designed for the general public. They may be utilized for practically any situation. They are designed to be both trendy and long-lasting enough to withstand even the most demanding public occasions. Temporary 123 in Florida designed its own trailers using its vast experience renting bathroom trailers.   
We made sure that almost all of the component parts are compatible with items available at hardware stores to avoid having to wait for a proprietary part from the manufacturer if a replacement is required.
Features of our Temporary 123 portable restrooms in Florida for sale or rent:
Easy to install:

Self-leveling stairs slide out in seconds and then automatically level for easy setup on uneven ground or near a curb. Our fold-out railings are quick and easy to deploy, and the stabilizer jack placement makes them totally accessible. The only tool required for setup is a level. 

Easy to clean:

The fiberglass is gel coated for a strong slick surface that repels dirt and is easy to clean with a cloth and household cleaner.

Durability:

All of our portable bathrooms for sale feature or rent feature a steel frame with gel-coated fiberglass on the interior and exterior walls, ceiling, subfloor, and roof.

Easy Maintenance:

Our Temporary 123 portable restroom was designed to insure minimal maintenance. But when maintenance is required our large mechanical room door allows easy access to all components of the trailer.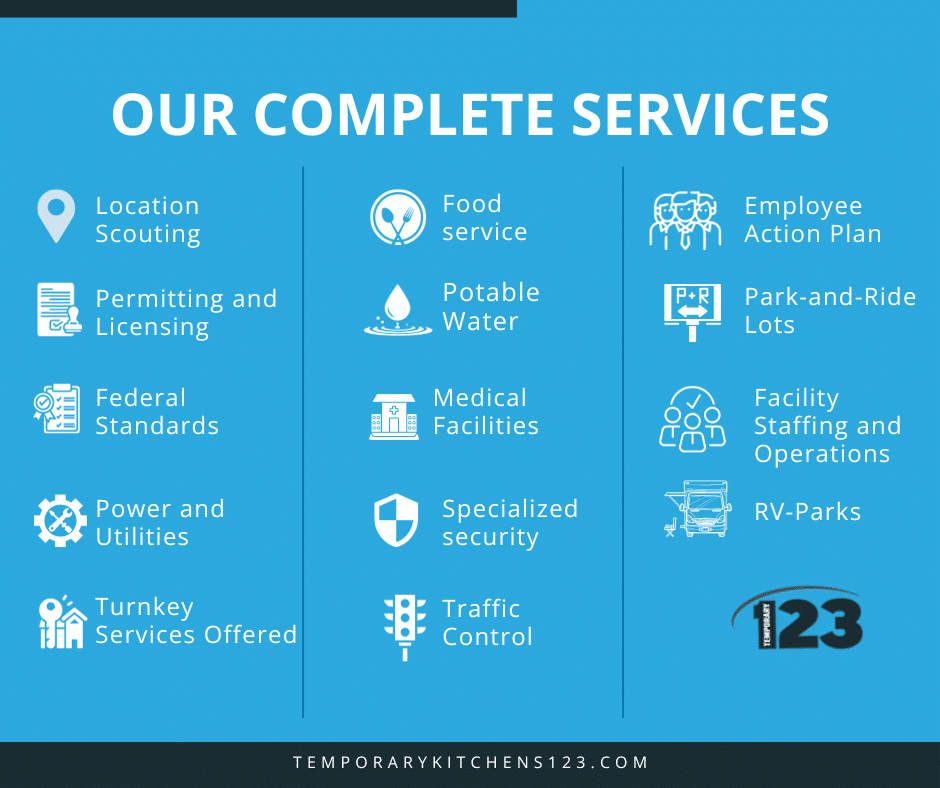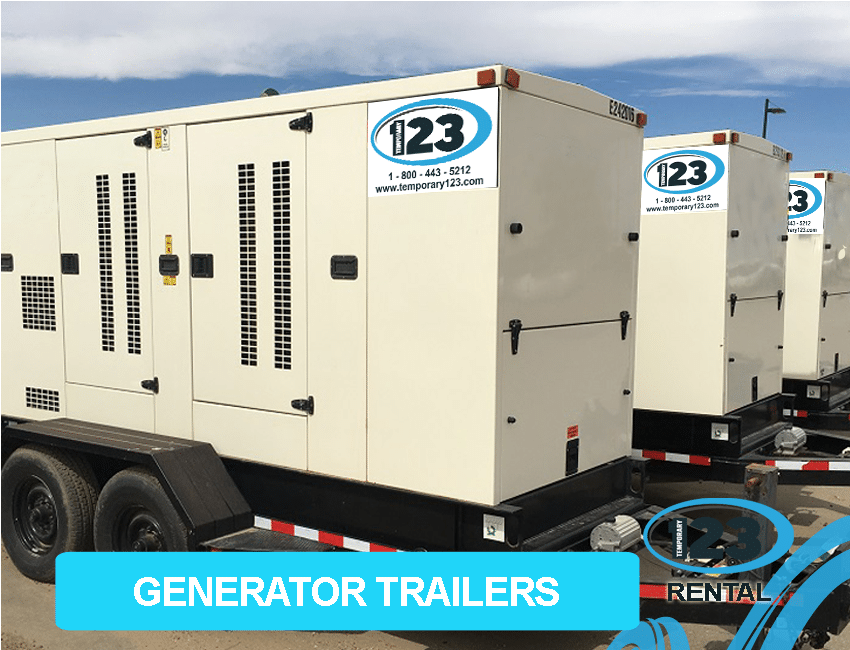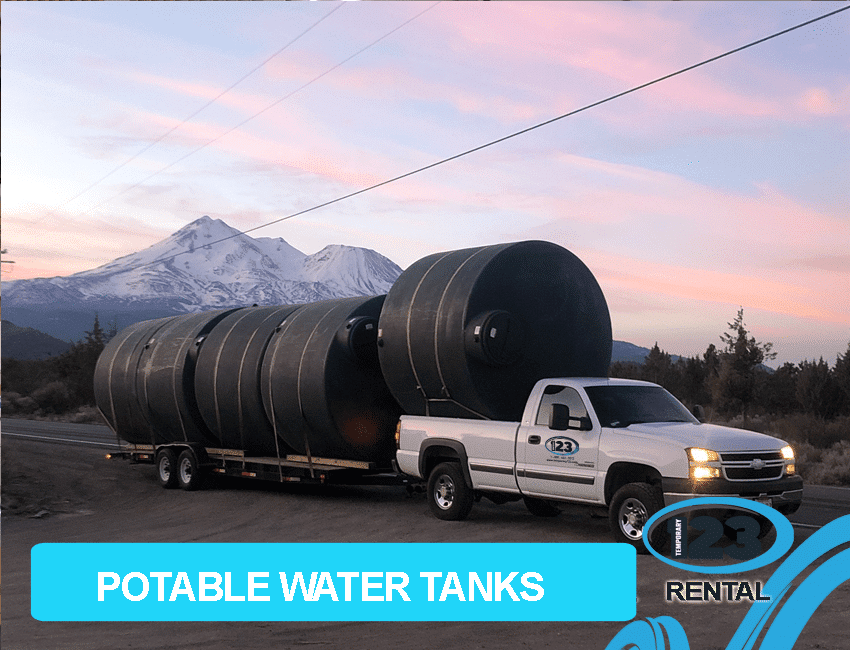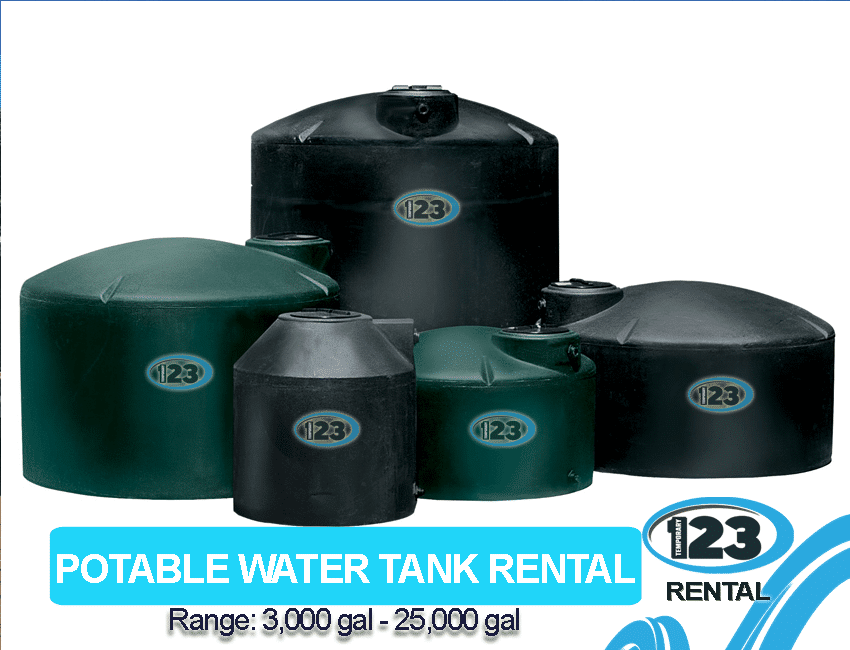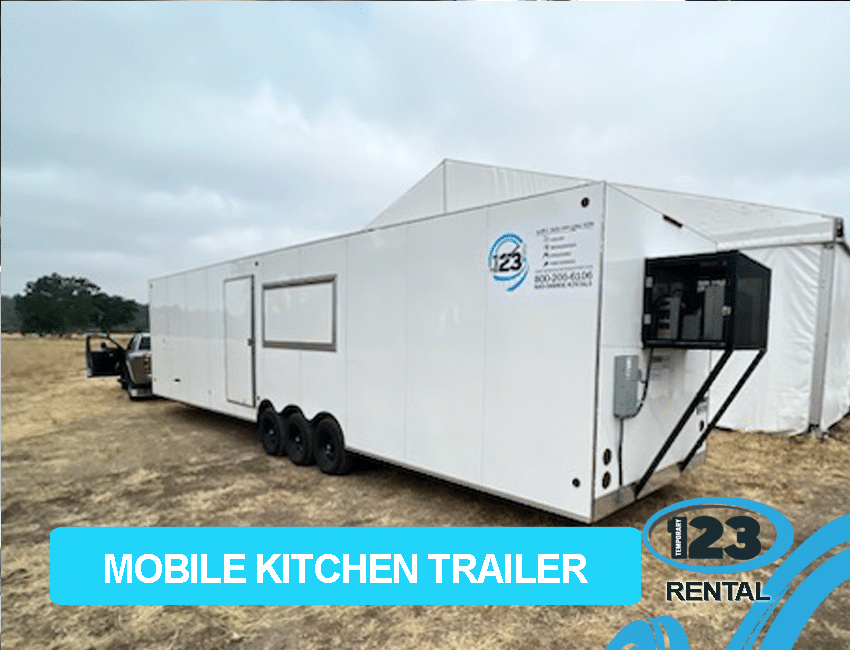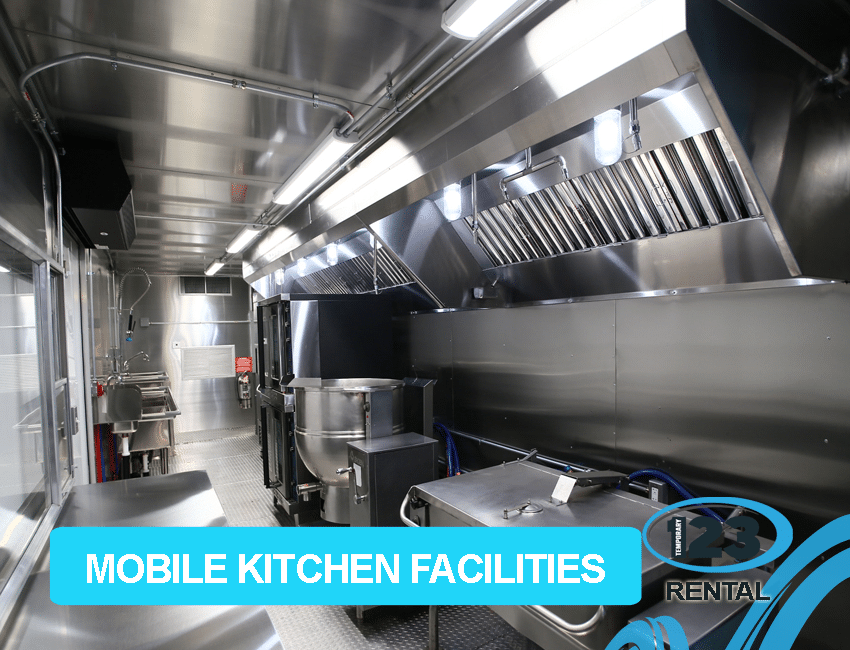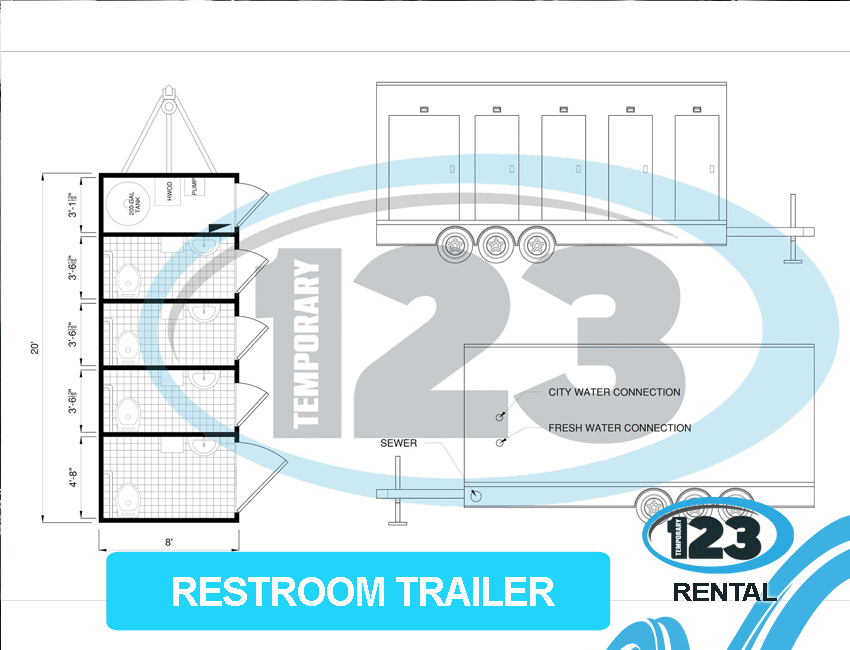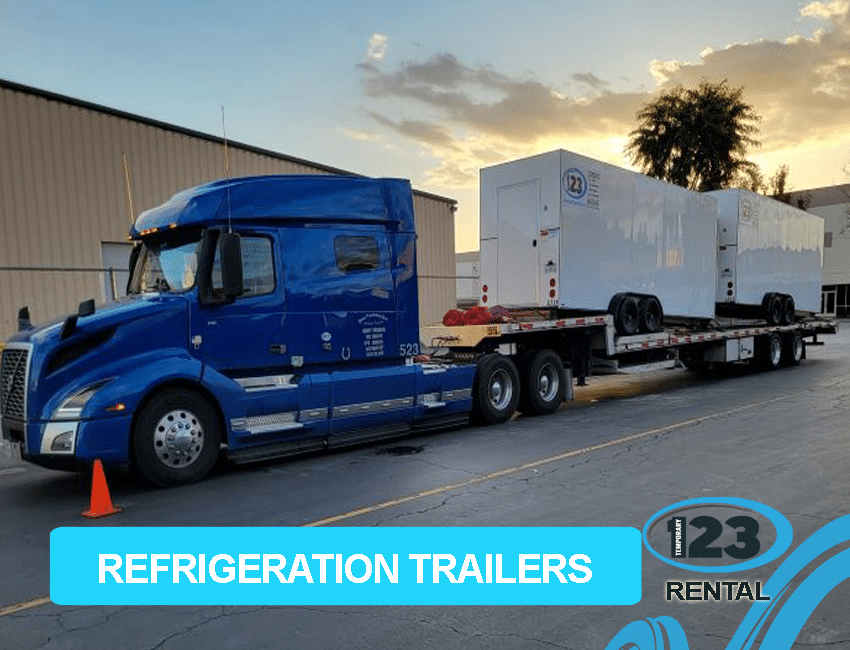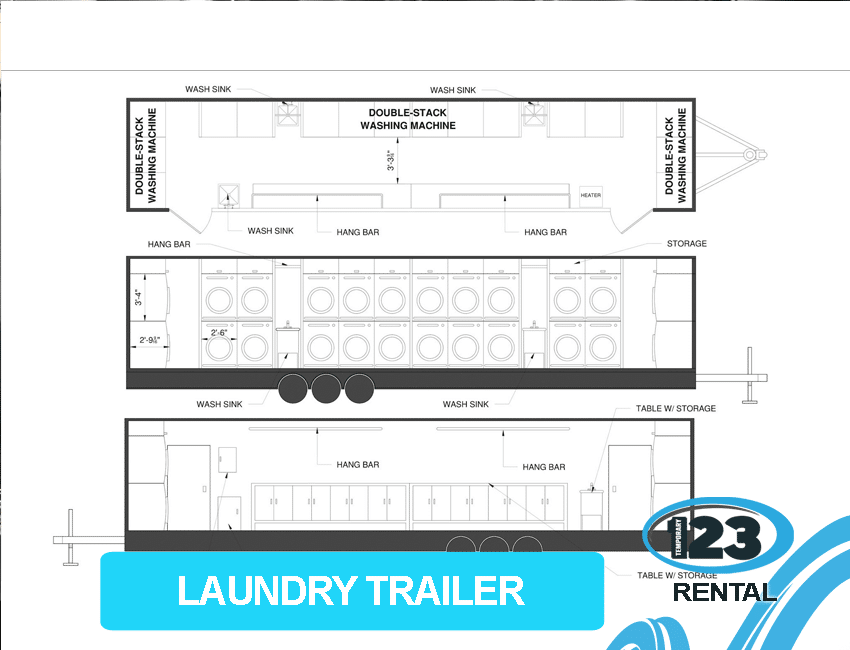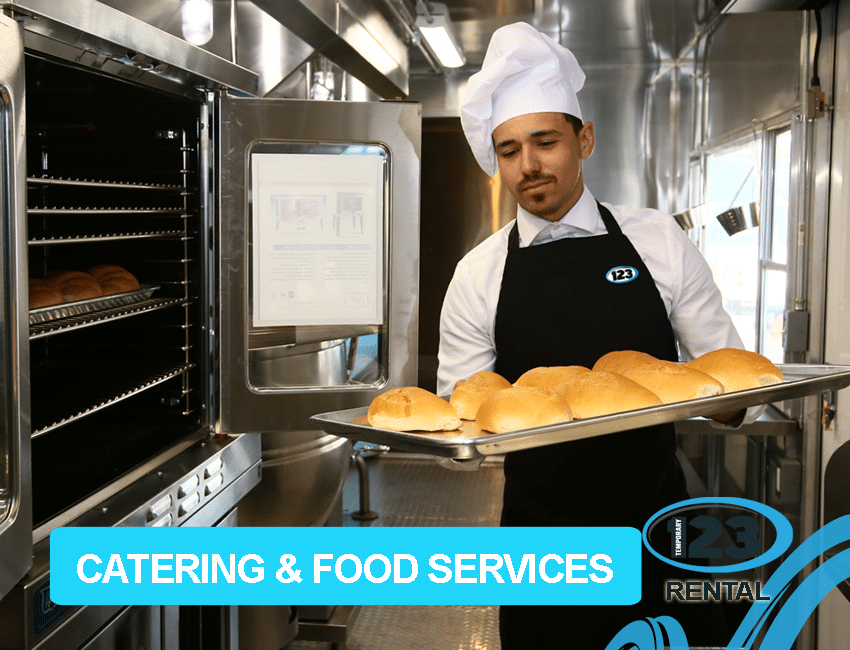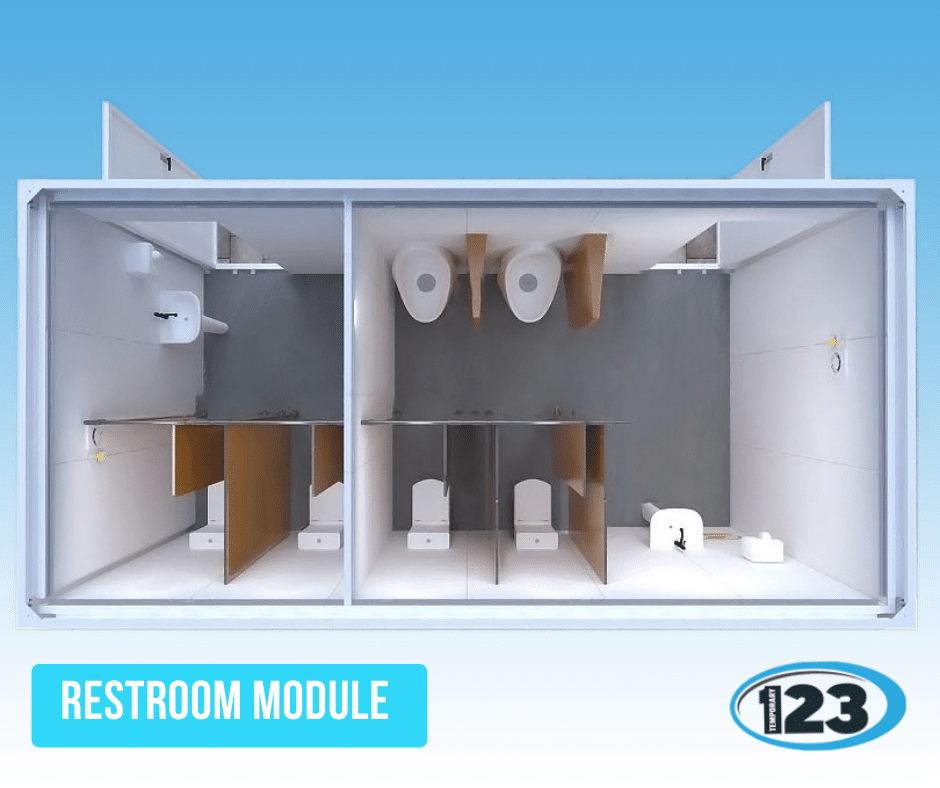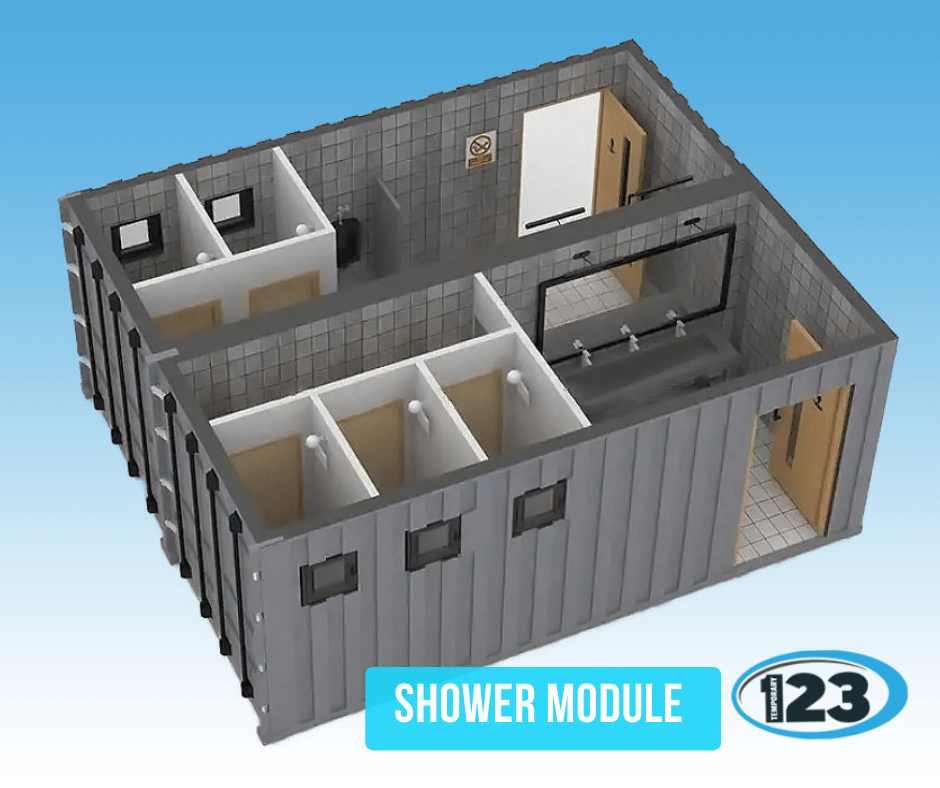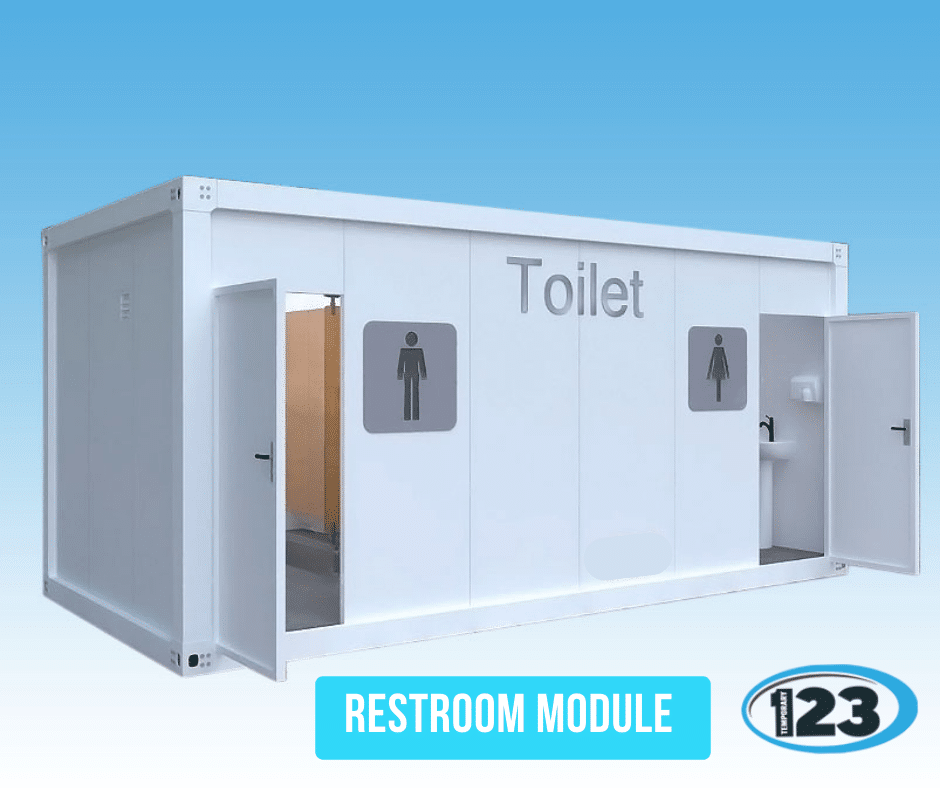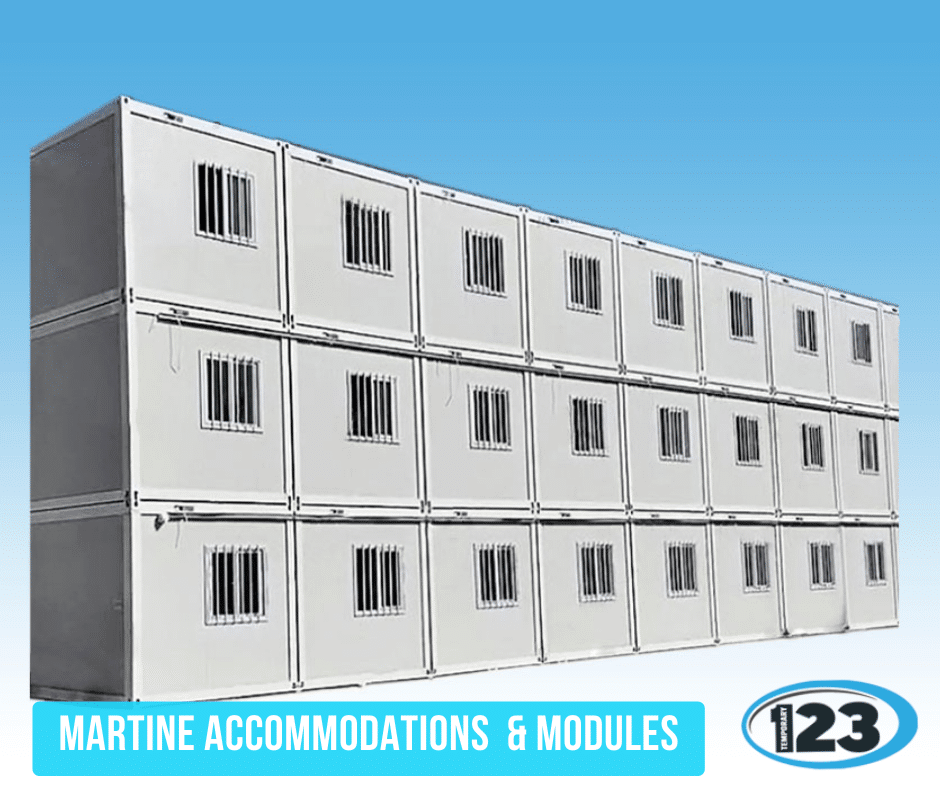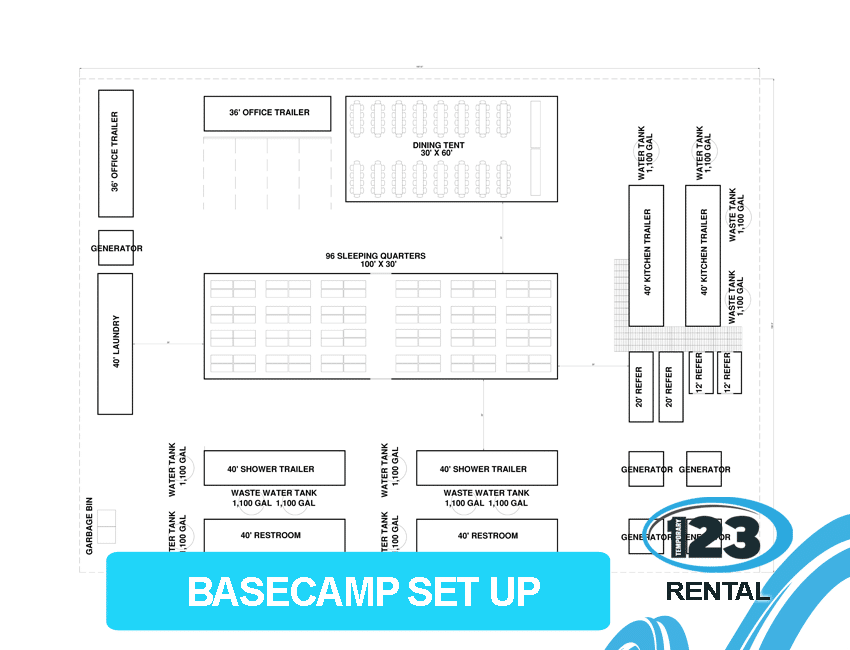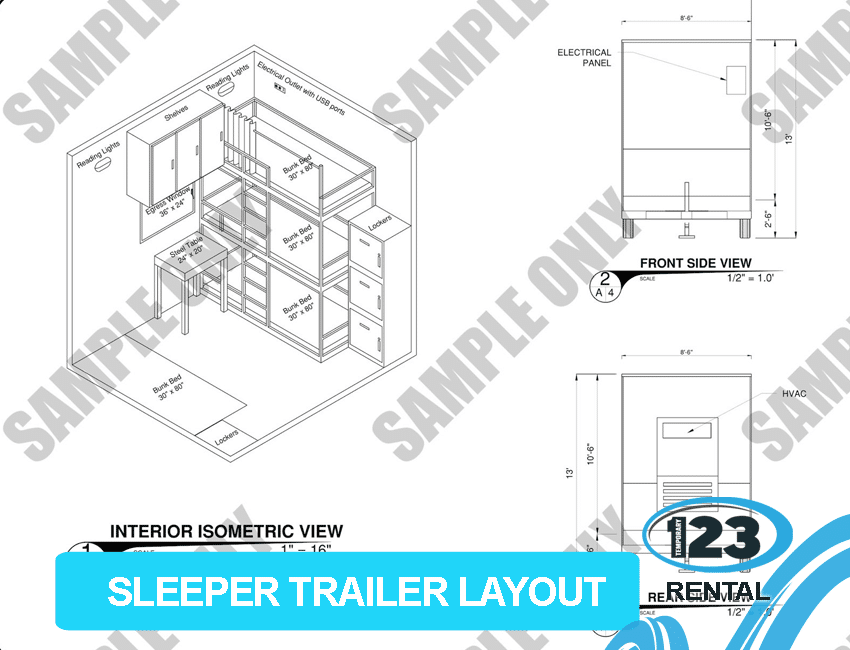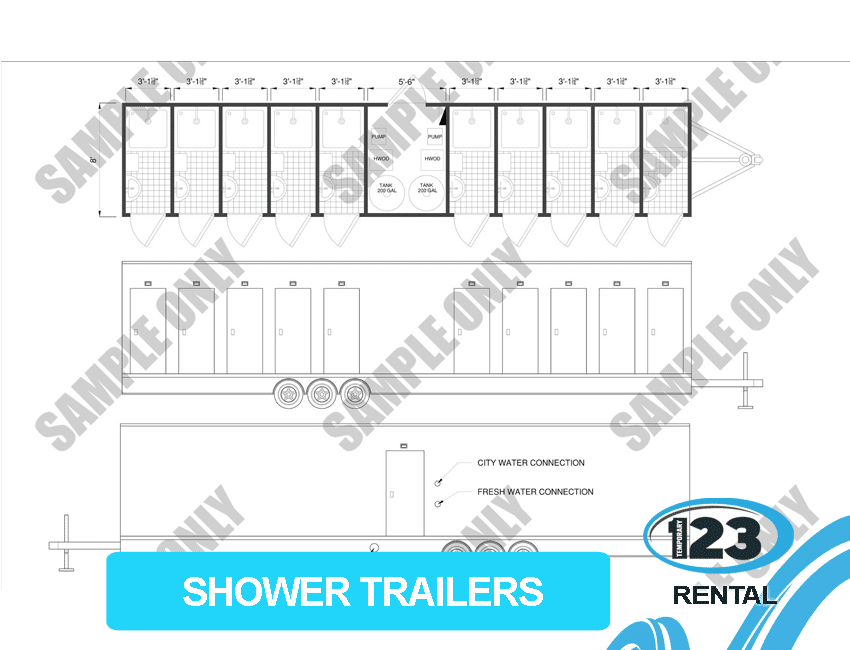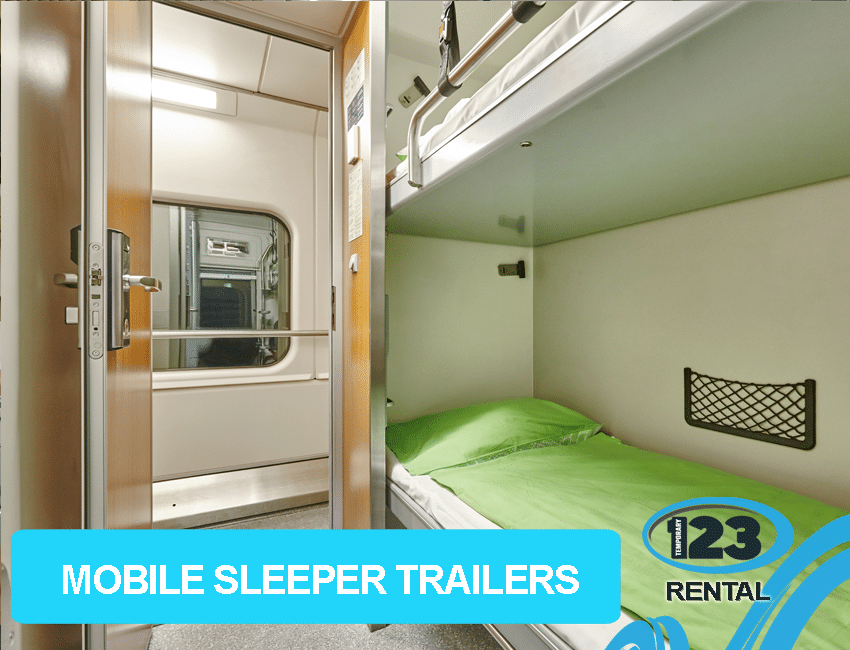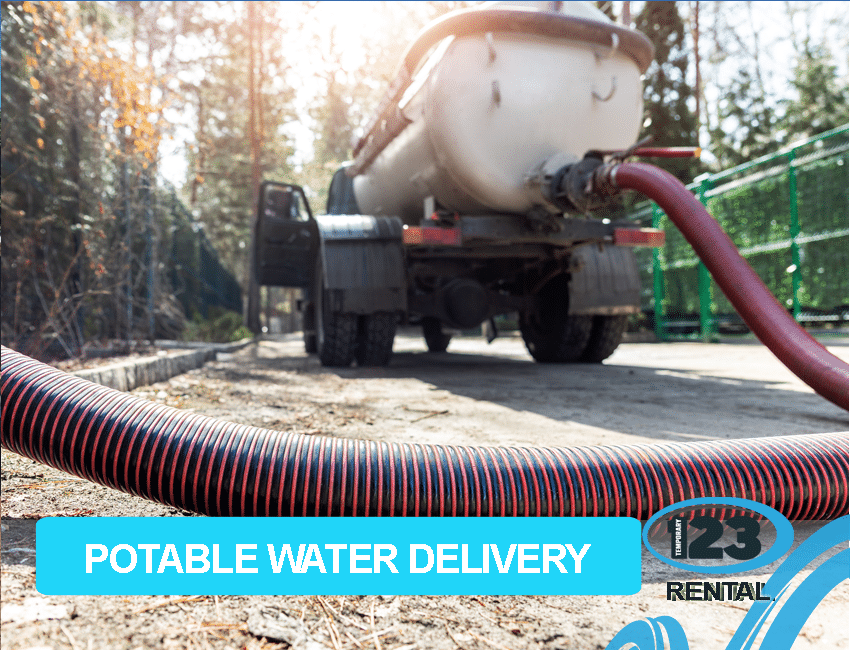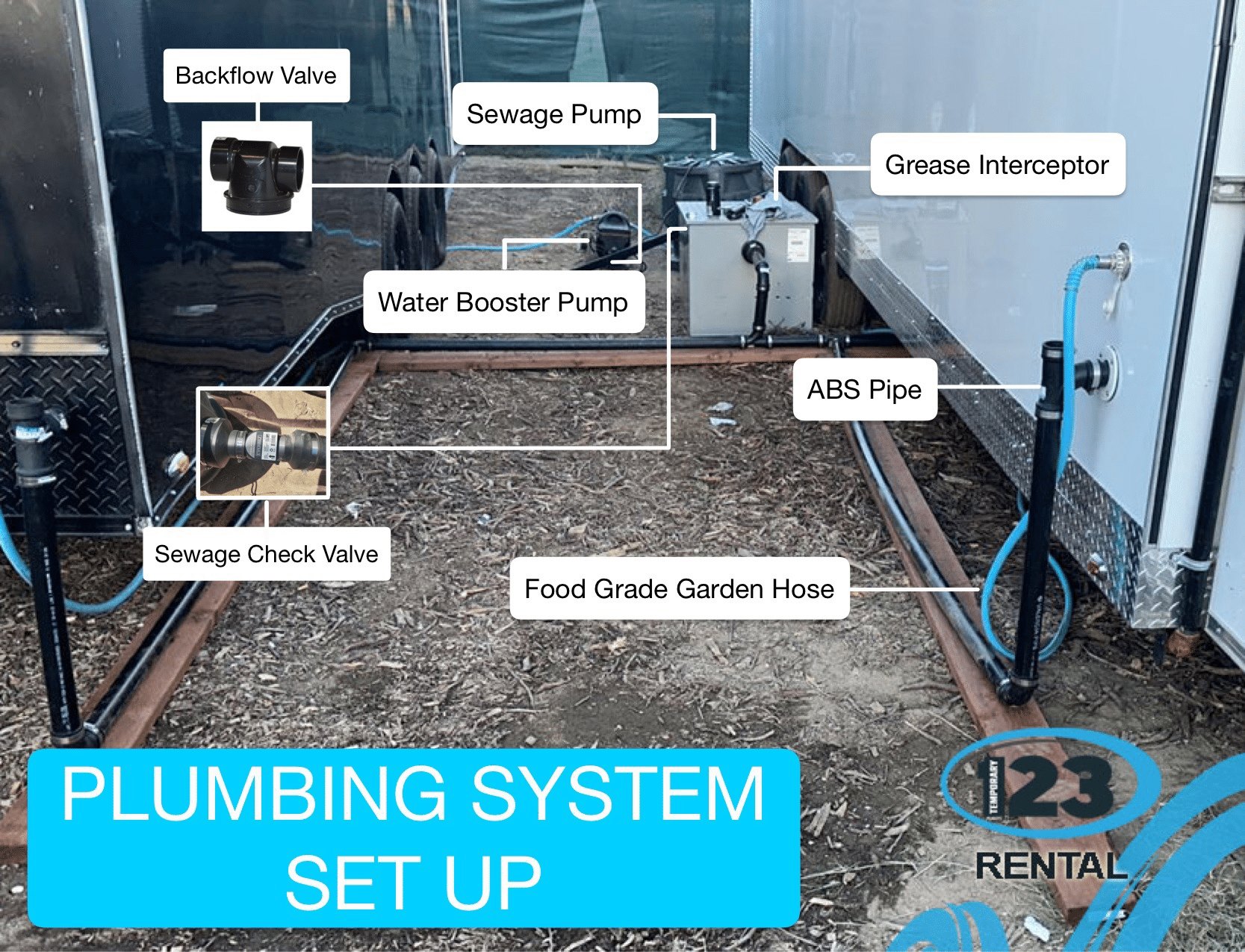 Is a portable toilet option required for your particular event? Do you have a restroom trailer that needs to be maintained or repaired? Temporary 123 in Florida will take care of you. A prompt and trustworthy sanitation solution is simply a phone call away whether it comes to renovations or special occasions.
Clean and beautiful temporary 123 mobile restroom trailers in Florida are an excellent choice for any portable toilet need. Our toilet trailers are available in a range of sizes, including separate stalls for men and women as well as urinals. Among the facilities are stereo music, air conditioning, vanity mirrors, and stainless steel sinks. 
Our portable restrooms offer all of the conveniences of home. Heat is used in cold areas, whereas air conditioning is used in hot climates.
The two-station restroom trailer is compact and easy to put up in tight quarters. It has separate, fully working men's and women's restrooms. 
4-Station Restroom Trailer: Choosing this option gives you access to the 4-stall trailer, which provides double the space.. 
Our eight-station restroom trailer has four sinks and eight toilets. There are four closed-off stalls on the women's side, and two urinals and two stalls on the men's side. 
The following features distinguish each of our trailers from those of the competition:
Heating and Cooling System in Florida, USA

Full-size urinals in Florida, USA

Vanity Mirrors in Florida, USA

Soap Dispensers in Florida, USA

Hot/Cold Water Faucet in Florida, USA

Floor-to-ceiling doors in Florida, USA

Stainless Steel Sinks in Florida, USA

Seat Covers in Florida, USA

Stereo Sound System in Florida, USA
Whatever the scale or complexity of your project, Temporary 123 in Florida can provide you with access to a fleet of dependable, elegant portable restroom trailers.
Temporary Bunkhouse Sleeper, Temporary Modular Locker Rooms, Modular Locker Room Rental, Temporary Modular Restrooms Rental, Temporary Modular Restroom Buildings, Restroom Building Rentals, Temporary Modular Shower Building, Modular Shower Rental, Modular Sleeper Rental, Temporary Modular Sleeper, Bunkhouse Sleepers Rental, Temporary Modular Living Facilities, Modular Living Facilities Rental, Modular Sleeping Facilities Rental, Temporary Modular Sleeping Facilities.
Cities We Served in Florida, USA
Alachua, FL
Alford, FL
Altamonte Springs, FL
Altha, FL
Alva, FL
Anna Maria, FL
Apalachicola, FL
Apollo Beach, FL
Apopka, FL
Arcadia, FL
Archer, FL
Astatula, FL
Astor, FL
Atlantic Beach, FL
Auburndale, FL
Avon Park, FL
Babson Park, FL
Bagdad, FL
Bartow, FL
Bay Pines, FL
Bell, FL
Belle Glade, FL
Belleair Beach, FL
Belleview, FL
Beverly Hills, FL
Big Pine Key, FL
Blountstown, FL
Boca Raton, FL
Bokeelia, FL
Bonifay, FL
Bonita Springs, FL
Bowling Green, FL
Boynton Beach, FL
Bradenton Beach, FL
Bradenton, FL
Brandon, FL
Branford, FL
Bristol, FL
Bronson, FL
Brooker, FL
Brooksville, FL
Bunnell, FL
Bushnell, FL
Callahan, FL
Campbellton, FL
Canal Point, FL
Cape Canaveral, FL
Cape Coral, FL
Captiva, FL
Carrabelle, FL
Caryville, FL
Casselberry, FL
Cedar Key, FL
Center Hill, FL
Century, FL
Chattahoochee, FL
Chiefland, FL
Chipley, FL
Chokoloskee, FL
Christmas, FL
Clearwater, FL
Clermont, FL
Clewiston, FL
Cocoa Beach, FL
Cocoa, FL
Coleman, FL
Cortez, FL
Cottondale, FL
Crescent City, FL
Crestview, FL
Cross City, FL
Crystal River, FL
Crystal Springs, FL
Cypress, FL
Dade City, FL
Dania, FL
Davenport, FL
Daytona Beach, FL
De Leon Springs, FL
Debary, FL
Deerfield Beach, FL
Deland, FL
Delray Beach, FL
Deltona, FL
Destin, FL
Dover, FL
Dundee, FL
Dunedin, FL
Dunnellon, FL
Eagle Lake, FL
East Palatka, FL
Eastpoint, FL
Ebro, FL
Edgewater, FL
Eglin Afb, FL
Elfers, FL
Ellenton, FL
Englewood, FL
Estero, FL
Eustis, FL
Fellsmere, FL
Fernandina Beach, FL
Ferndale, FL
Flagler Beach, FL
Floral City, FL
Fort Lauderdale, FL
Fort Meade, FL
Fort Myers Beach, FL
Fort Myers, FL
Fort Pierce, FL
Fort Walton Beach, FL
Fort White, FL
Freeport, FL
Frostproof, FL
Fruitland Park, FL
Gainesville, FL
Geneva, FL
Gibsonton, FL
Glen Saint Mary, FL
Goldenrod, FL
Gonzalez, FL
Goodland, FL
Gotha, FL
Graceville, FL
Grand Ridge, FL
Green Cove Springs, FL
Greensboro, FL
Greenville, FL
Greenwood, FL
Gretna, FL
Groveland, FL
Gulf Breeze, FL
Haines City, FL
Hallandale, FL
Hampton, FL
Hastings, FL
Havana, FL
Hawthorne, FL
Hernando, FL
Hialeah, FL
High Springs, FL
Highland City, FL
Hilliard, FL
Hobe Sound, FL
Holiday, FL
Hollywood, FL
Holmes Beach, FL
Homestead, FL
Homosassa Springs, FL
Homosassa, FL
Horseshoe Beach, FL
Howey In The Hills, FL
Hudson, FL
Immokalee, FL
Indialantic, FL
Indian Rocks Beach, FL
Indiantown, FL
Inglis, FL
Interlachen, FL
Inverness, FL
Islamorada, FL
Jacksonville Beach, FL
Jacksonville, FL
Jasper, FL
Jay, FL
Jennings, FL
Jensen Beach, FL
Jupiter, FL
Kathleen, FL
Key Biscayne, FL
Key Colony Beach, FL
Key Largo, FL
Key West, FL
Keystone Heights, FL
Kissimmee, FL
Labelle, FL
Lacoochee, FL
Lady Lake, FL
Lake Alfred, FL
Lake Butler, FL
Lake City, FL
Lake Hamilton, FL
Lake Helen, FL
Lake Mary, FL
Lake Panasoffkee, FL
Lake Placid, FL
Lake Wales, FL
Lake Worth, FL
Lakeland, FL
Land O Lakes, FL
Largo, FL
Laurel Hill, FL
Laurel, FL
Lawtey, FL
Lecanto, FL
Lee, FL
Leesburg, FL
Lehigh Acres, FL
Live Oak, FL
Longboat Key, FL
Longwood, FL
Loughman, FL
Lutz, FL
Lynn Haven, FL
Macclenny, FL
Madison, FL
Maitland, FL
Malabar, FL
Malone, FL
Mango, FL
Marathon, FL
Marco Island, FL
Marianna, FL
Mary Esther, FL
Mascotte, FL
Mayo, FL
Mc Intosh, FL
Melbourne Beach, FL
Melbourne, FL
Merritt Island, FL
Mexico Beach, FL
Miami Beach, FL
Miami, FL
Micanopy, FL
Middleburg, FL
Midway, FL
Milton, FL
Mims, FL
Minneola, FL
Miramar Beach, FL
Molino, FL
Monticello, FL
Montverde, FL
Moore Haven, FL
Mount Dora, FL
Mulberry, FL
Naples, FL
Neptune Beach, FL
New Port Richey, FL
New Smyrna Beach, FL
Newberry, FL
Niceville, FL
Nokomis, FL
Noma, FL
North Fort Myers, FL
North Miami Beach, FL
North Palm Beach, FL
North Port, FL
Oak Hill, FL
Oakland, FL
Ocala, FL
Ocoee, FL
Odessa, FL
Okahumpka, FL
Okeechobee, FL
Oldsmar, FL
Opa Locka, FL
Orange City, FL
Orange Park, FL
Orlando, FL
Ormond Beach, FL
Osprey, FL
Oviedo, FL
Pahokee, FL
Paisley, FL
Palatka, FL
Palm Bay, FL
Palm Beach Gardens, FL
Palm Beach, FL
Palm City, FL
Palm Coast, FL
Palm Harbor, FL
Palmetto, FL
Panama City Beach, FL
Panama City, FL
Paxton, FL
Pembroke Pines, FL
Penney Farms, FL
Pensacola, FL
Perry, FL
Pierson, FL
Pineland, FL
Pinellas Park, FL
Placida, FL
Plant City, FL
Polk City, FL
Pomona Park, FL
Pompano Beach, FL
Ponce De Leon, FL
Port Charlotte, FL
Port Orange, FL
Port Richey, FL
Port Saint Joe, FL
Port Saint Lucie, FL
Port Salerno, FL
Punta Gorda, FL
Quincy, FL
Reddick, FL
Riverview, FL
Rockledge, FL
Roseland, FL
Rotonda West, FL
Ruskin, FL
Safety Harbor, FL
San Antonio, FL
Sanford, FL
Sanibel, FL
Sarasota, FL
Satellite Beach, FL
Sebastian, FL
Sebring, FL
Seffner, FL
Seminole, FL
Shalimar, FL
Sharpes, FL
Silver Springs, FL
Sneads, FL
Sopchoppy, FL
Sorrento, FL
South Bay, FL
Spring Hill, FL
Starke, FL
Stuart, FL
Tallahassee, FL
Tampa, FL
Tangerine, FL
Tarpon Springs, FL
Tavares, FL
Tavernier, FL
Thonotosassa, FL
Titusville, FL
Trenton, FL
Umatilla, FL
Valparaiso, FL
Valrico, FL
Venice, FL
Vernon, FL
Vero Beach, FL
Wabasso, FL
Waldo, FL
Wauchula, FL
Wausau, FL
Waverly, FL
Webster, FL
Welaka, FL
West Palm Beach, FL
Westville, FL
Wewahitchka, FL
White Springs, FL
Wildwood, FL
Williston, FL
Wimauma, FL
Windermere, FL
Winter Beach, FL
Winter Garden, FL
Winter Haven, FL
Winter Park, FL
Winter Springs, FL
Woodville, FL
Yalaha, FL
Yankeetown, FL
Yulee, FL
Zellwood, FL
Zephyrhills, FL
Zolfo Springs, FL