Construction Modular Offices in USA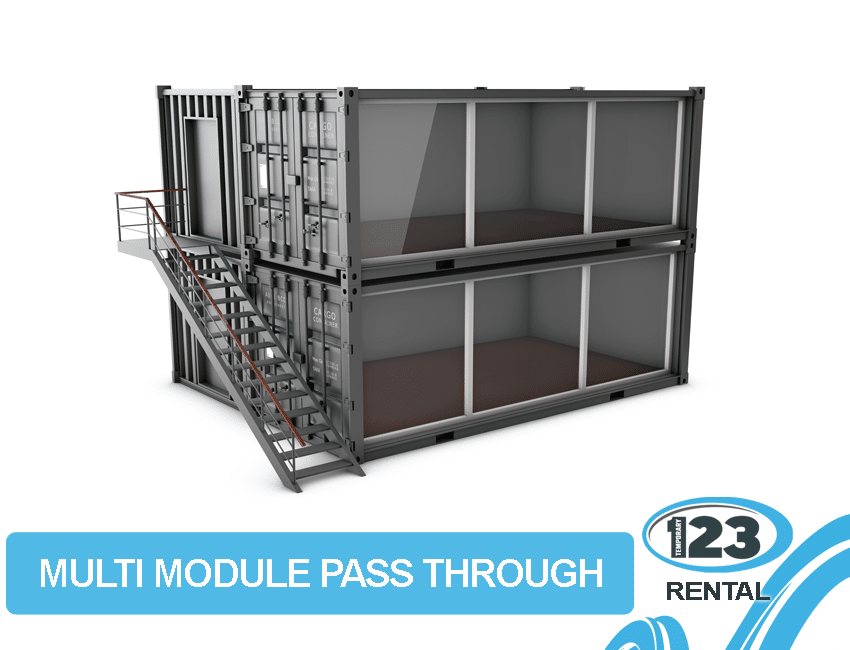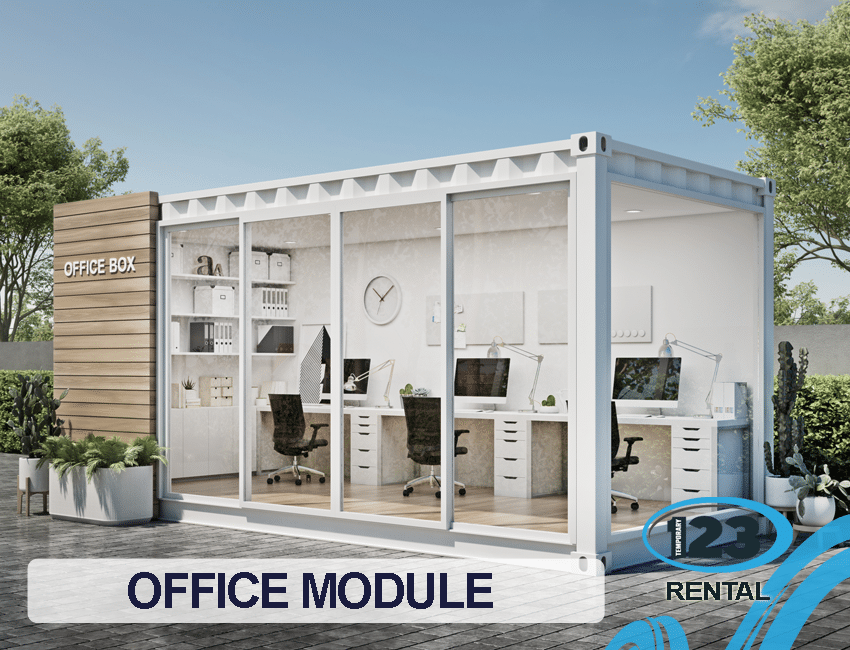 Elevate Your Workspace: The Growing Need for Modular Offices and Construction Office Trailers
In today's fast-paced business world, the dynamics of office spaces are undergoing a significant shift. Gone are the days when companies waited for months or even years for their ideal office spaces to be constructed. The demand for flexibility and swift setup has ushered in the era of Modular Office Trailers and Construction Office Trailers. Companies like Temporary 123 are at the forefront of this change, delivering these modern workspace solutions nationwide in the US. But when does one need such an office space? Let's delve into the situations that necessitate such services.
1. Rapid Business Expansion:
In the entrepreneurial age, startups and businesses often experience sudden growth. Setting up a permanent office can be time-consuming. Enter Modular Office Trailers—a swift, efficient, and flexible solution that accommodates teams as they grow.
2. Construction Sites:
Construction managers and supervisors need an on-site base of operations. Construction Office Trailers offer the perfect solution, allowing for on-site planning, management, and a dedicated space for paperwork. These Jobsite Office Trailers bring the office right to the heart of the action.
3. Temporary Office During Renovations:
When the main office undergoes renovations, work doesn't have to come to a standstill. Modular office trailers provide an interim workspace, ensuring continuity and minimal disruption.
4. Events and Conferences:
Organizers require a dedicated space for coordination, guest management, and other logistical tasks. An office trailer serves as a temporary command center, ensuring events proceed without a hitch.
5. Remote Work Locations:
For businesses that operate in remote areas, such as mining or archaeological sites, a fixed office structure isn't viable. Here, modular office trailers offer a flexible, efficient, and relocatable solution.
6. Disaster Recovery:
In the unfortunate event of disasters, companies need immediate operational spaces to coordinate relief and recovery efforts. Quick to deploy, office trailers can play a pivotal role in these situations.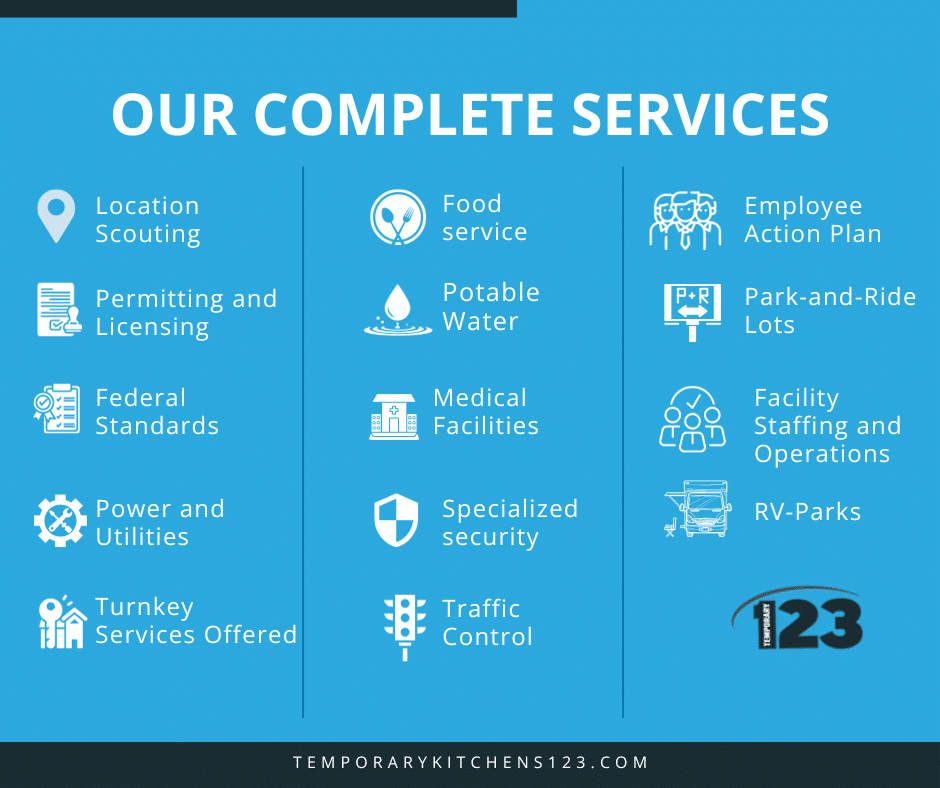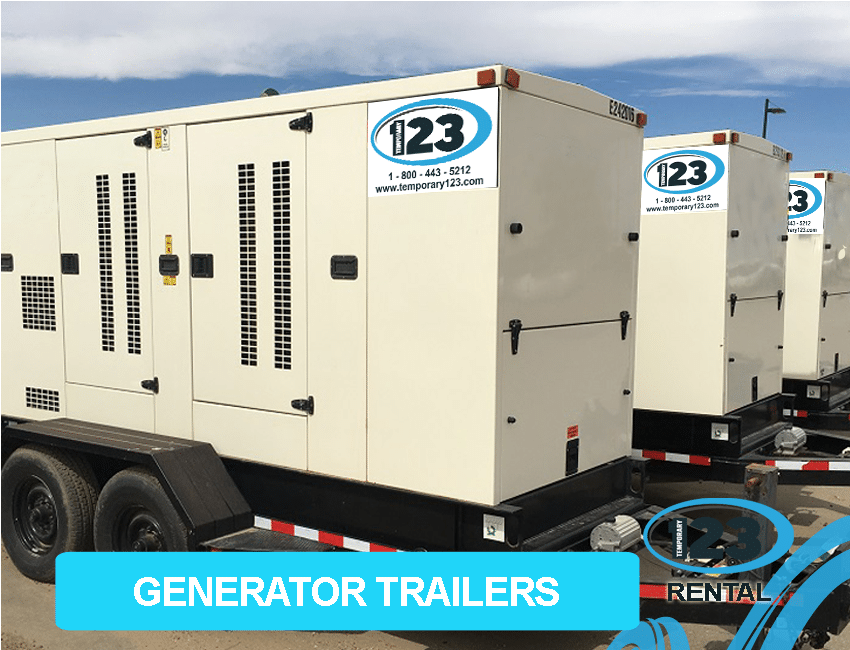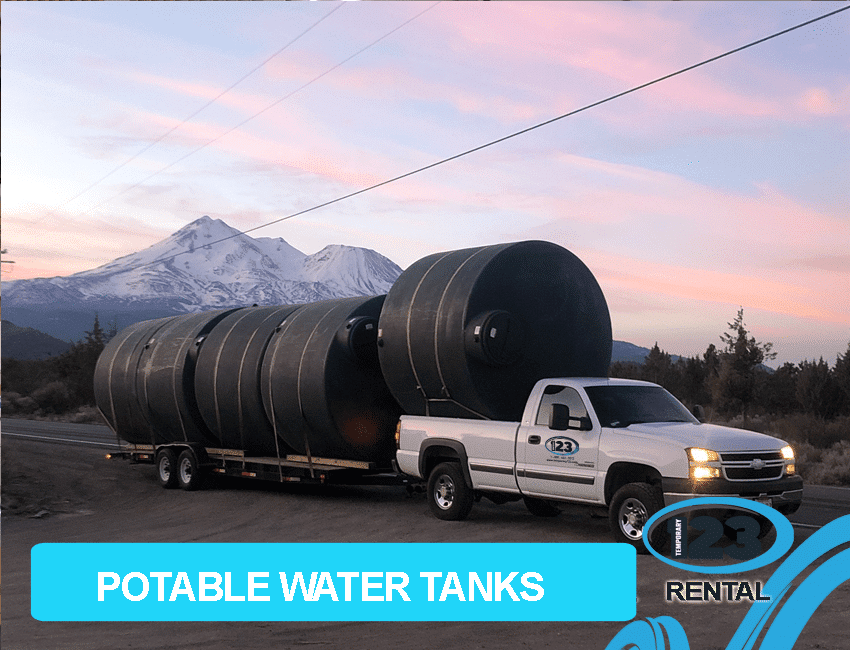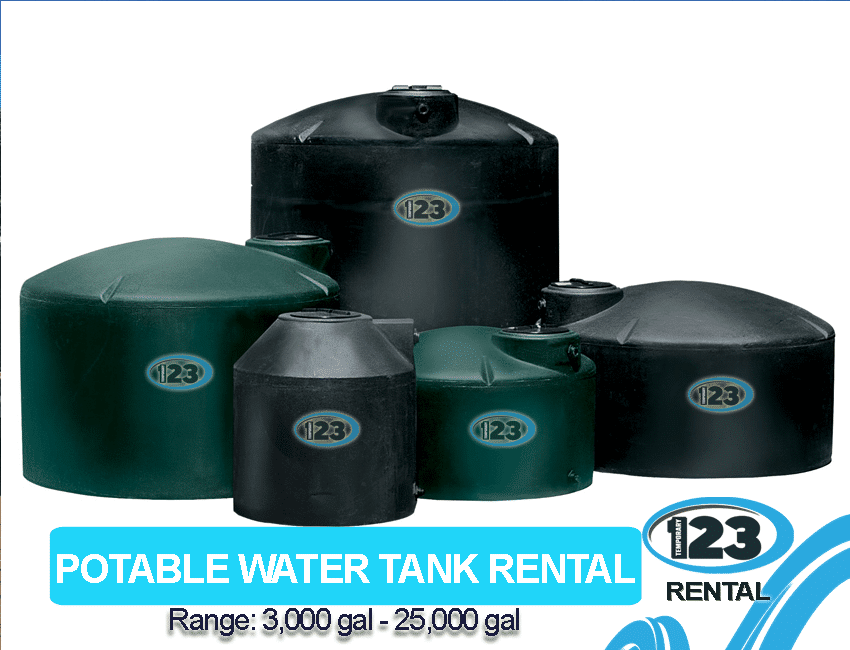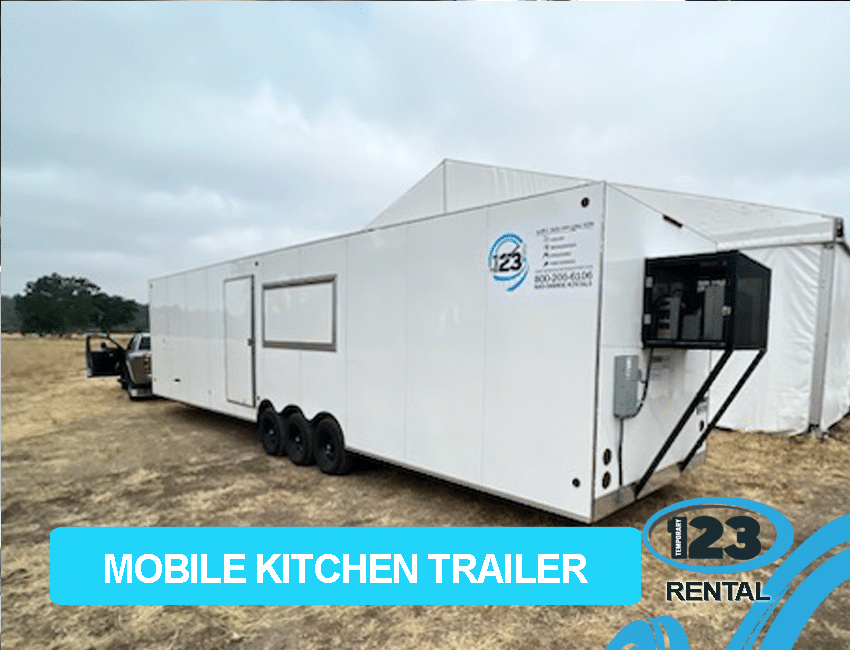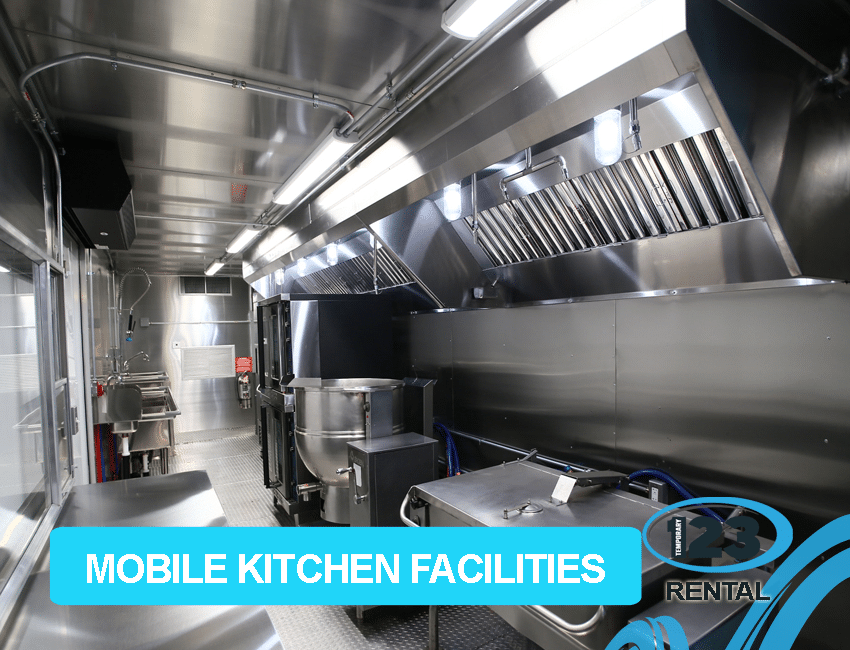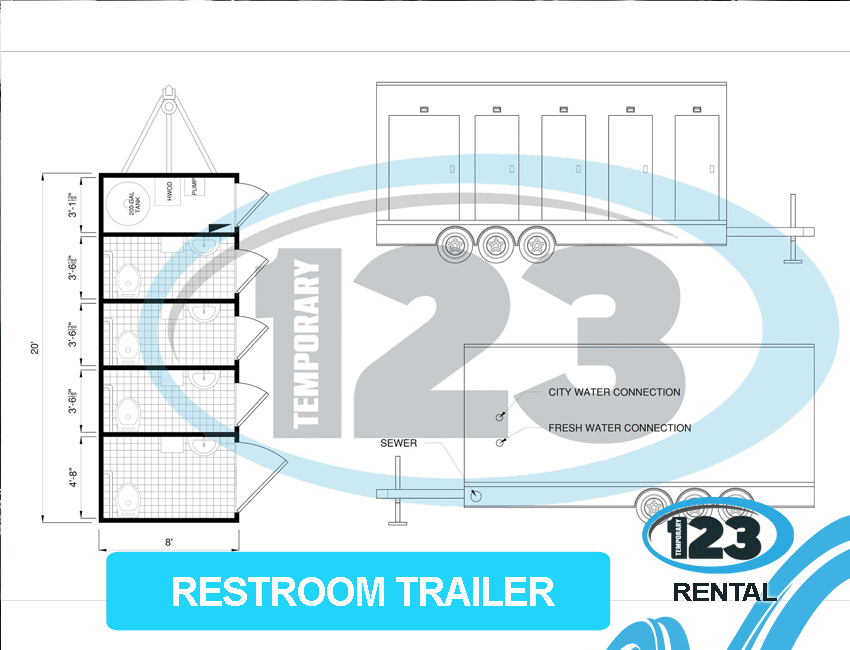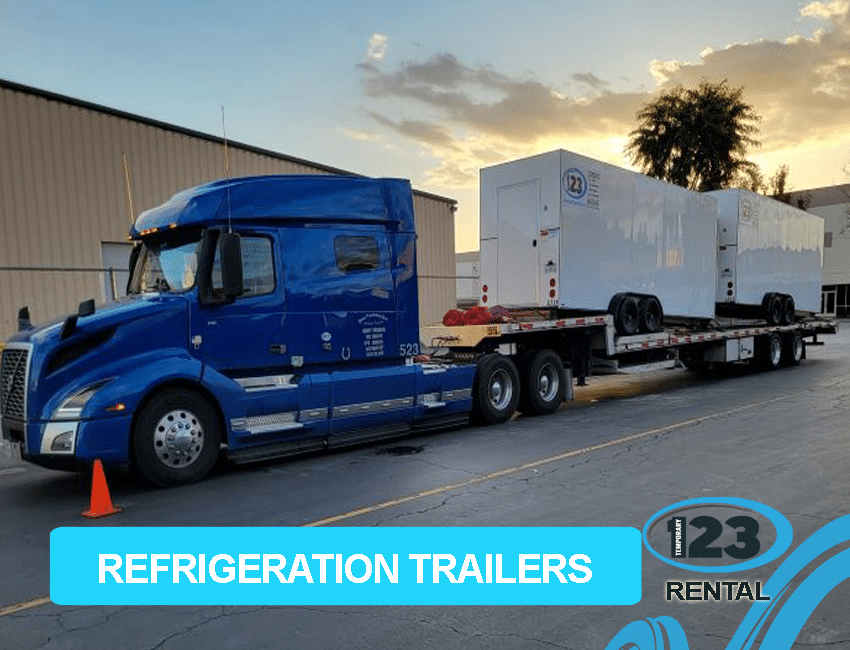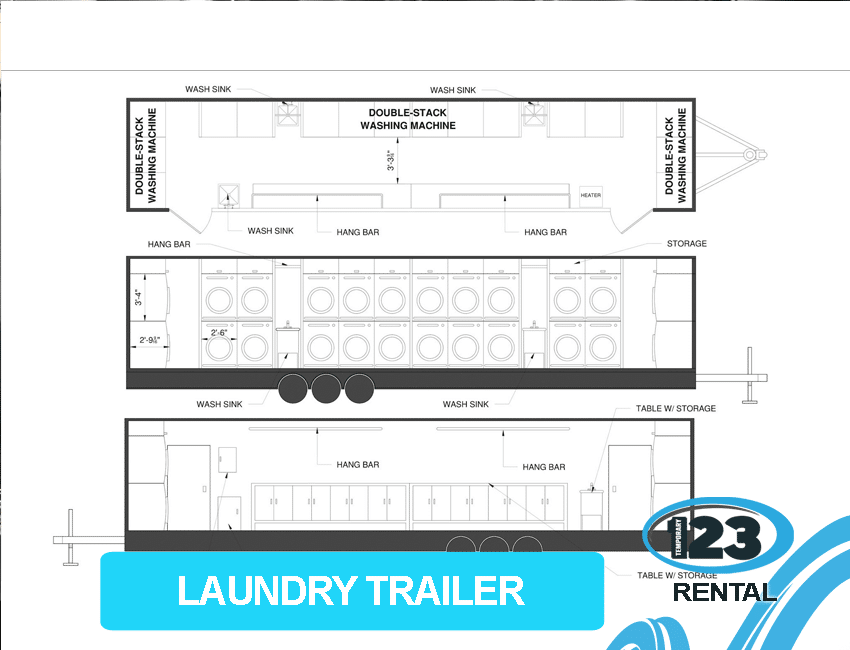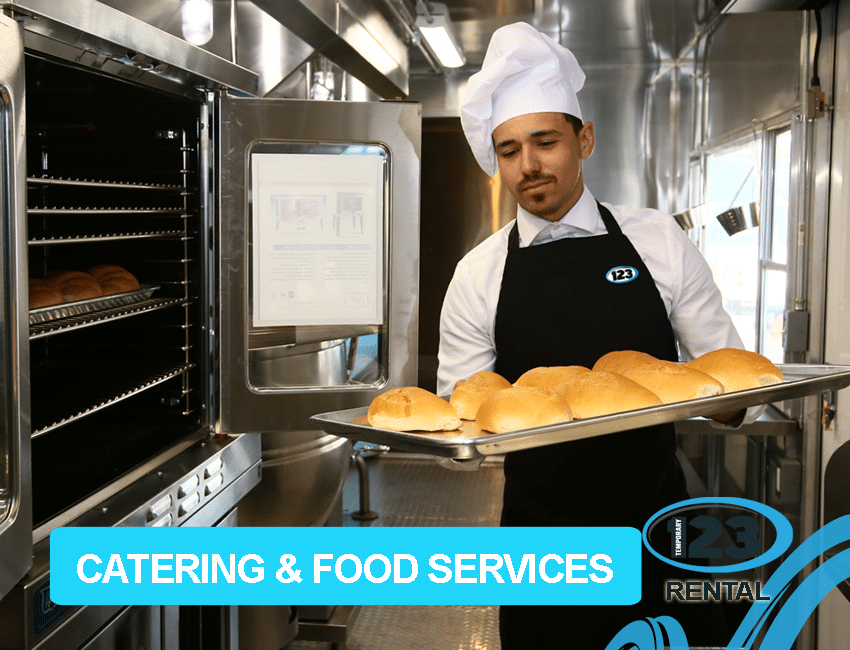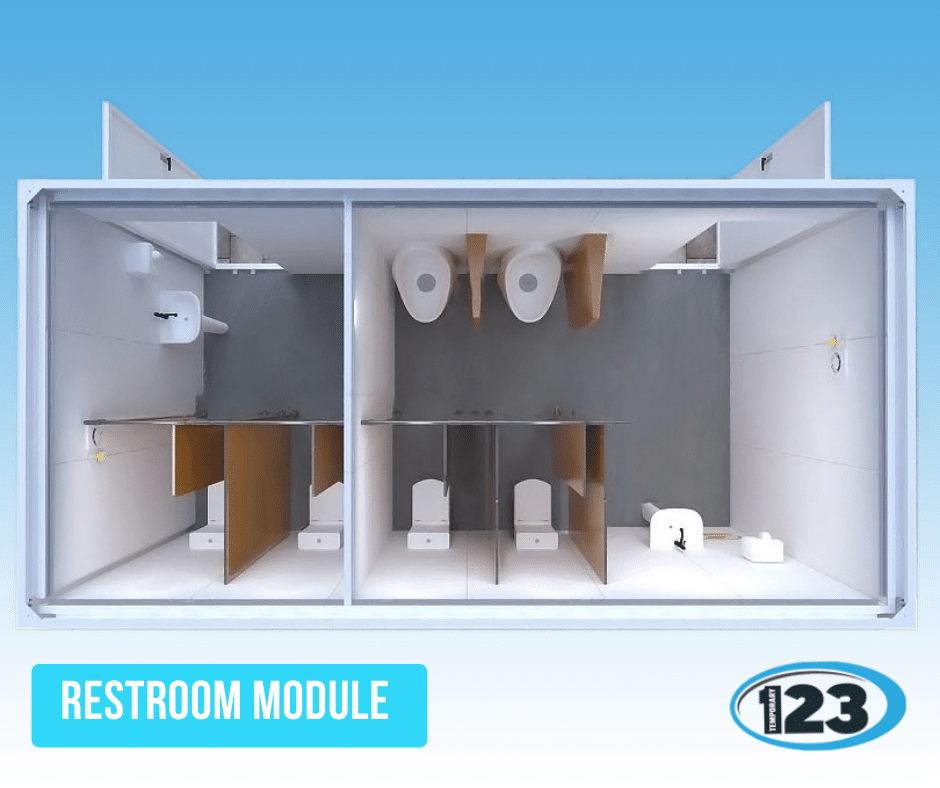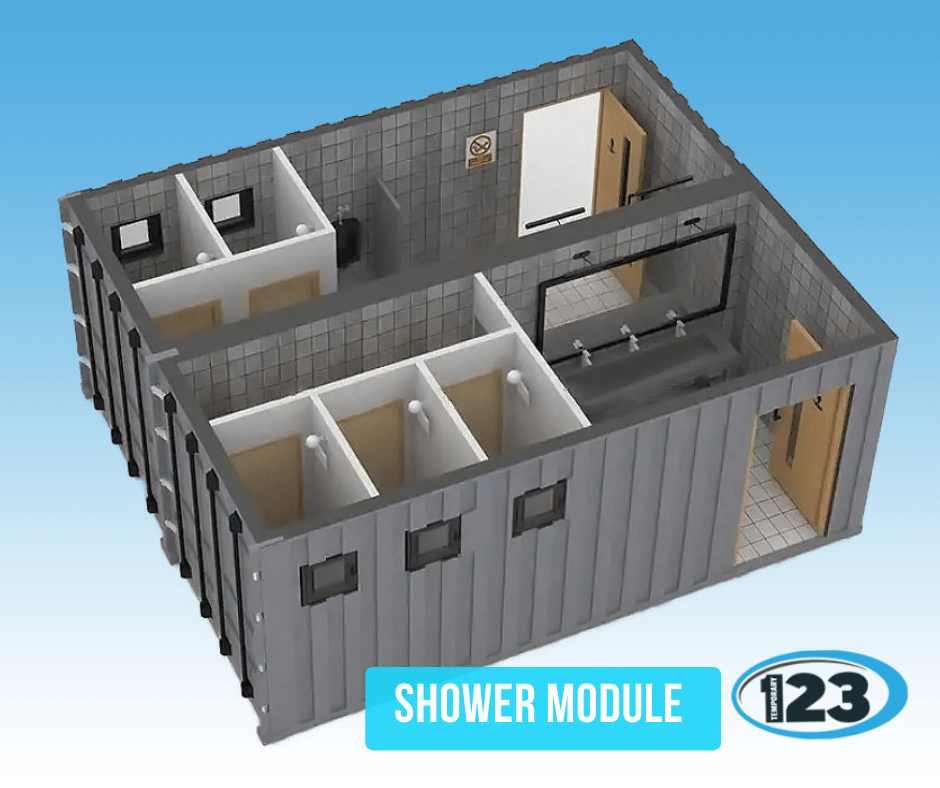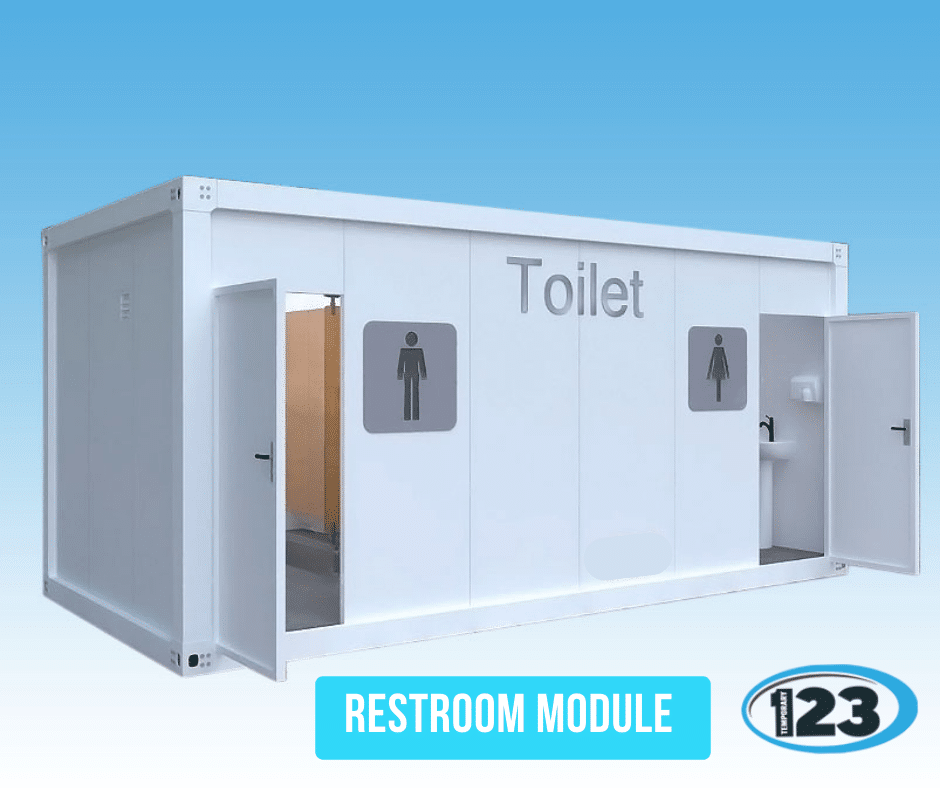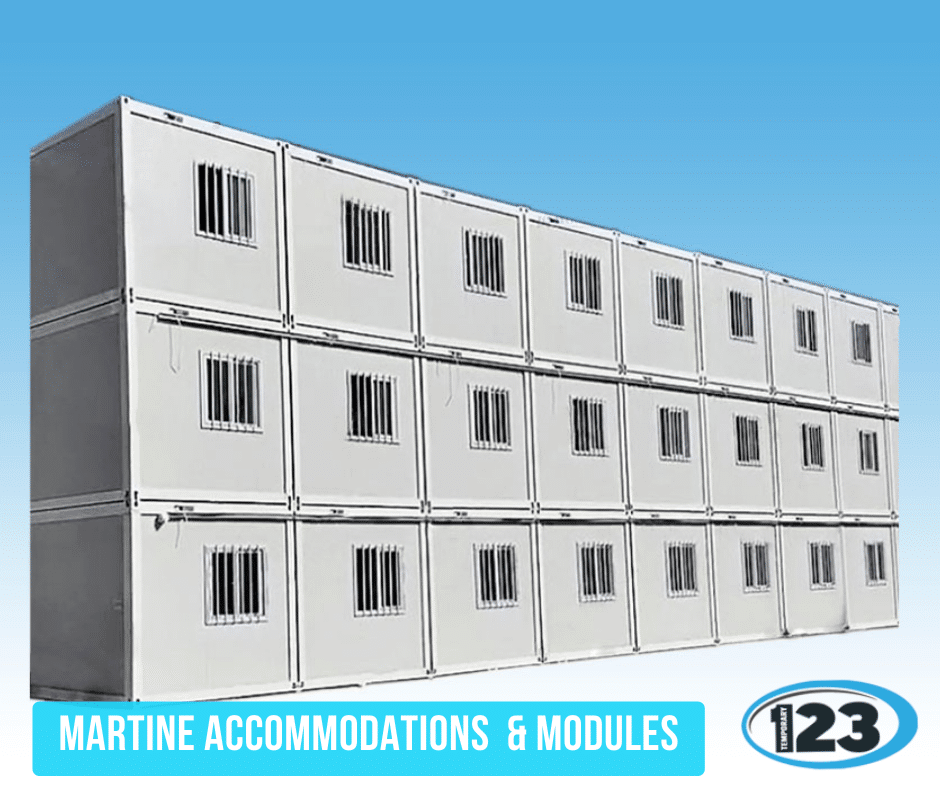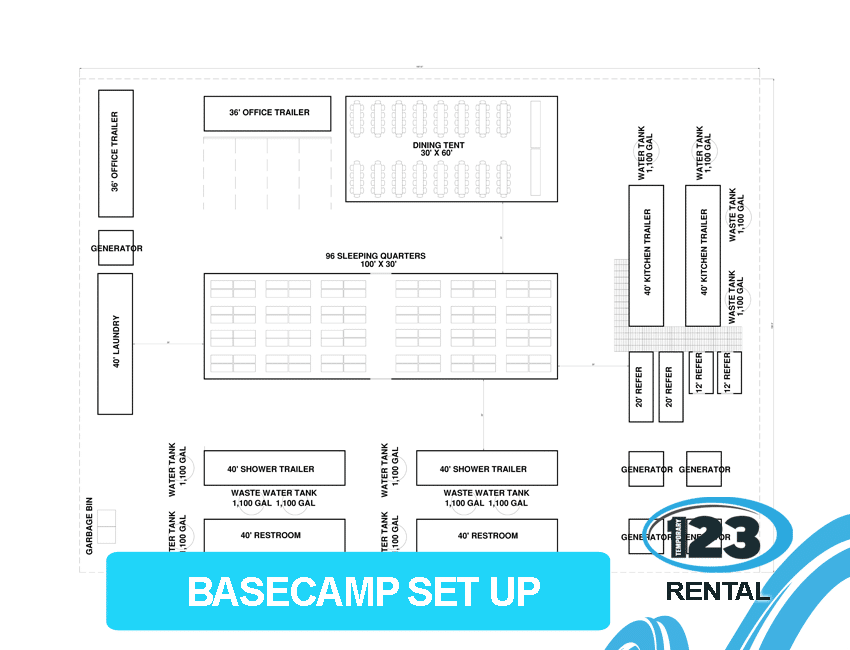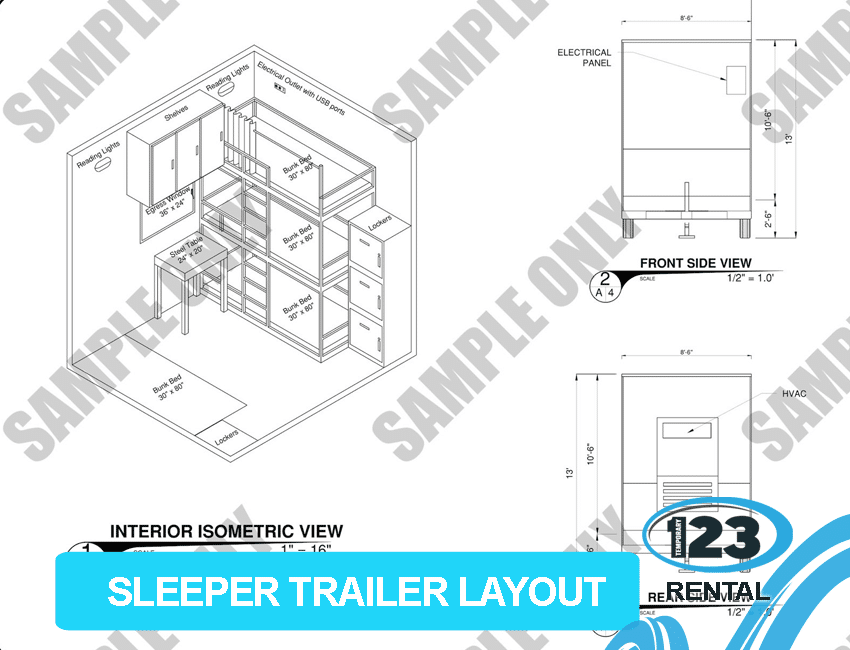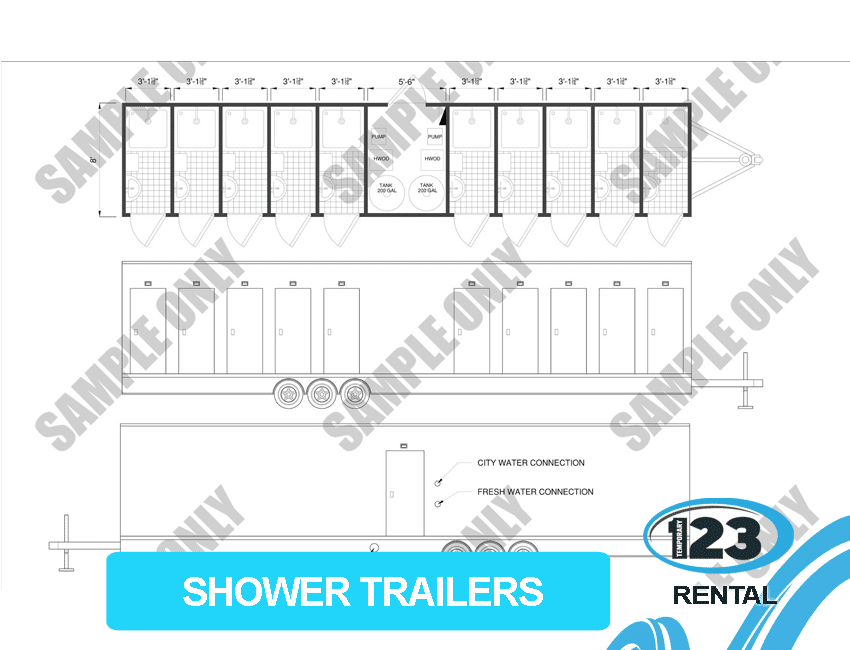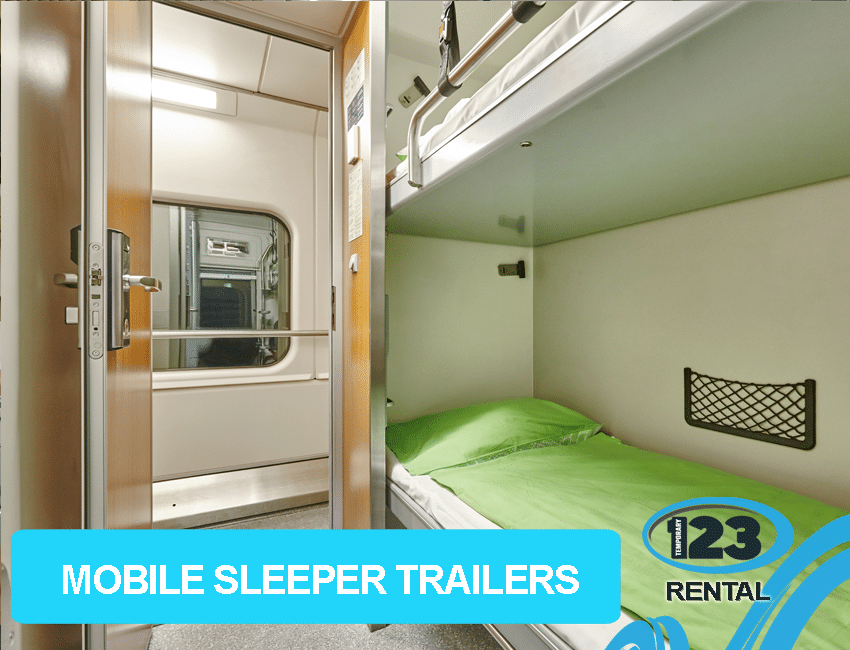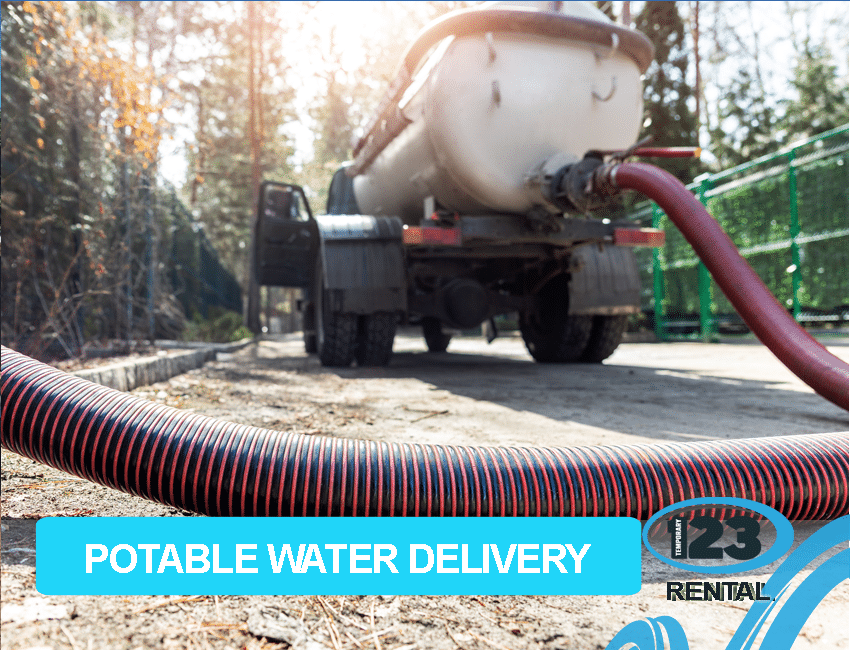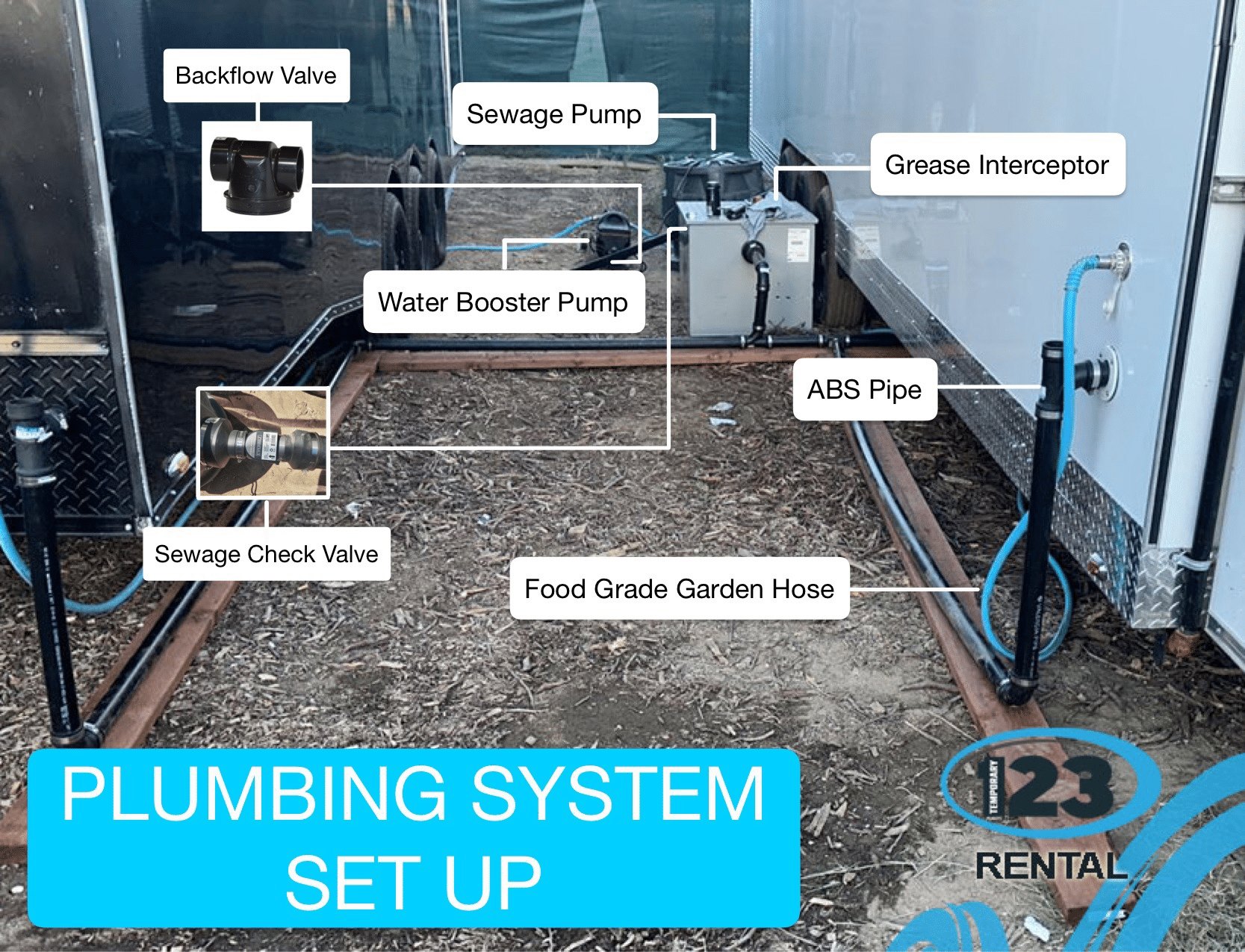 Why Choose Temporary 123 for Your Office Needs?
Flexibility:
One of the main advantages of opting for Modular Office Trailers or Construction Office Trailers from Temporary 123 is flexibility. Whether you need a space for a few weeks, several months, or even longer, we've got you covered.
Cost-Efficient:
Building a permanent structure can be expensive. Our office trailer solutions offer a cost-effective alternative, giving businesses the operational space they need without the hefty price tag.
Quick Setup:
We understand the value of time in business. That's why our Jobsite Office Trailers are designed for quick setups, ensuring your operations commence with minimal delays.
Nationwide Services:
Wherever you are in the US, Temporary 123 is ready to serve you. With a commitment to nationwide service delivery, distance is no barrier to getting your ideal office space.
Integrated Solutions:
Temporary 123 isn't just about offering office spaces. We understand the intricacies of different business needs, ensuring our trailers are equipped with modern amenities and facilities. This holistic approach guarantees a comfortable and efficient work environment, no matter the location.
Conclusion:
The world of office spaces is evolving, and at the heart of this change are modular and construction office trailers. They represent the future—a blend of flexibility, efficiency, and practicality. Whether you're expanding your business, setting up a construction site, or just need a temporary workspace solution, Temporary 123 has got your back. With our diverse range of Construction Office Trailers, Modular Office Trailers, and Jobsite Office Trailers, we promise to deliver a workspace solution tailored to your needs.
Ready to redefine your workspace experience? Reach out to us at 800 443-5212. At Temporary 123, we believe in delivering solutions that drive success!
Lists of States we served throughout United States of America
Alabama
Alaska
Arizona
Arkansas
California
Colorado
Connecticut
Delaware
Florida
Georgia
Hawaii
Idaho
Illinois
Indiana
Iowa
Kansas
Kentucky
Louisiana
Maine
Maryland
Massachusetts
Michigan
Minnesota
Mississippi
Missouri
Montana
Nebraska
Nevada
New Hampshire
New Jersey
New Mexico
New York
North Carolina
North Dakota
Ohio
Oklahoma
Oregon
Pennsylvania
Rhode Island
South Carolina
South Dakota
Tennessee
Texas
Utah
Vermont
Virginia
Washington
West Virginia
Wisconsin
Wyoming
District of Columbia
Sleeping Quarters

Galley

Eating (Mess) Facilities

Food Storage

Laundry Facilities

Recreation Facilities

Installation Control Room

Crew Offices

Boot/Locker Room

Heating, Ventilation, and Air Conditioning (HVAC) Systems

Fire and Gas Detection

Helideck

Lifeboats

Emergency Power Generation

Firewater (Seawater Lift) Pump(s)

Instrument and Plant Air Compression

Potable Water Plant

Aviation Fuel Storage

Sewage Treatment and Disposal
Temporary 123 also provides:
Modular Construction Offices

Modular Office Building Rentals

Construction Trailer Rentals

Complete Basecamp & Event Rentals 

Mobile Kitchens Rentals 

Refrigeration Trailer Rentals

Dishwashing Mobile Rentals 

Laundry Temporary Rentals 

Shower Workforce Rentals  

Restroom Trailer Services 

Living Facilities Temporary 

Emergency Generator & Power Services 

Potable Water Services 

Potable Water Tank Rentals 

Emergency Drinking Water Tank Services 

Remote Catering Services 

Remote Hospitality Services 

Remote Catering Services 

Basecamp Services 

Basecamp Turnkey Services

Emergency Temporary Facility Rentals

Construction Modular Offices 

Emergency Temporary Shelter Facilities Rental
Rentals:

Offshore Equipment Renting

Marine Equipment

Offshore Module Rentals

Marine Module Rentals

Ship Deck Module Containerized Accommodations

Accommodation Platform Equipment Rental

Accommodation Platform Sleeper Module Rentals

Specialized Accommodations:

Marine Accommodations

Maritime Accommodations

Temporary Offshore Accommodations and Sleeping Modules for Rental

Containerized Temporary Offshore Accommodations

Containerized Shower Modules at Sea

Facility Modules:

Gym Models

Laundry Modules

Shower Modules

Locker Room Modules

Restroom Modules

Mobile Kitchen Offshore Modules

Modular Kitchen Offshore Containerized Facilities

Containerized Offshore Module Rentals

Offshore Maritime Sanitation

Offshore Sewage Treatment and Offshore Sewage Processing