Remote Workforce Housing Facilities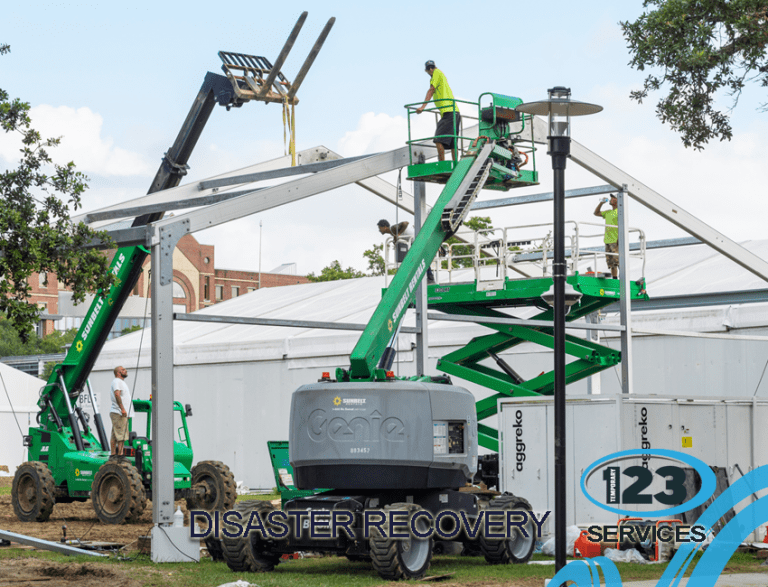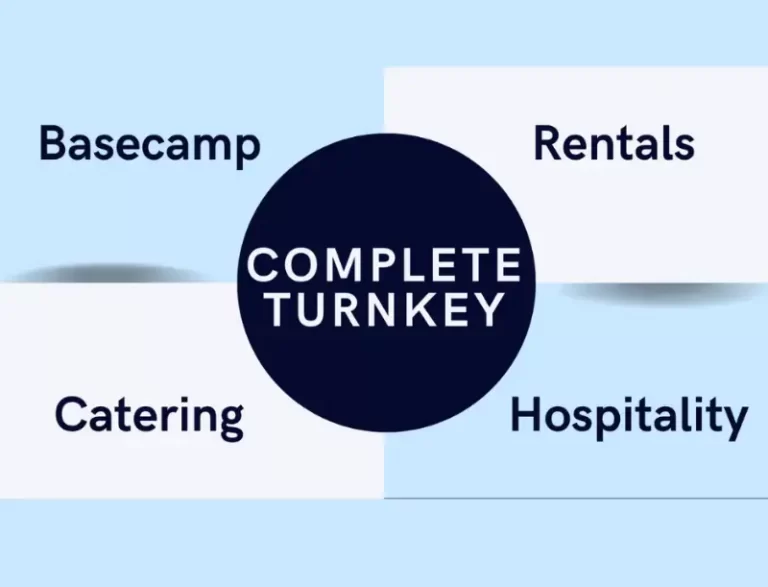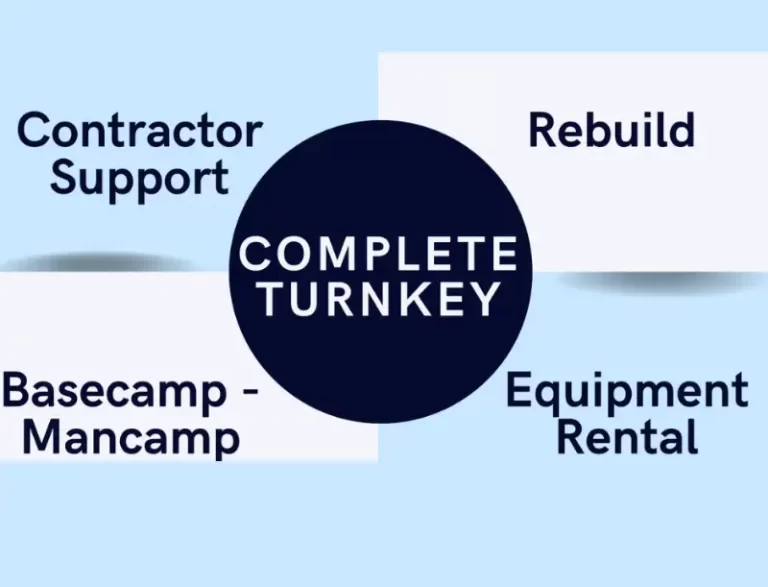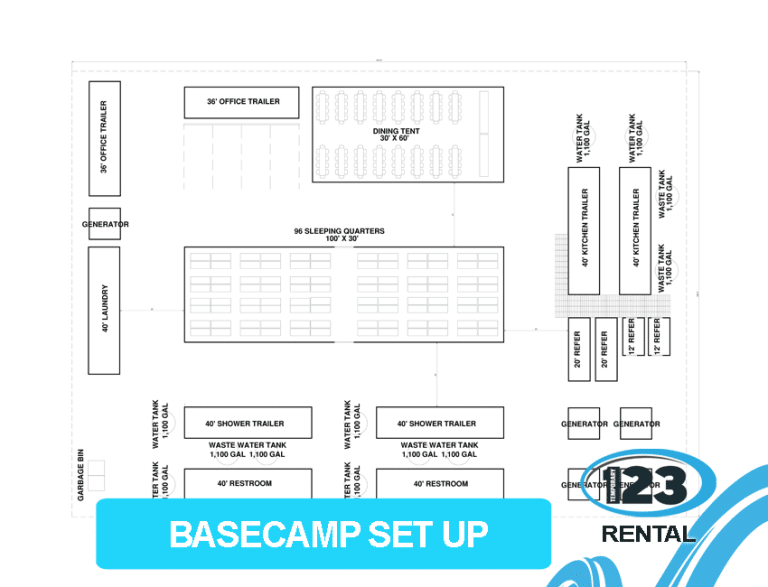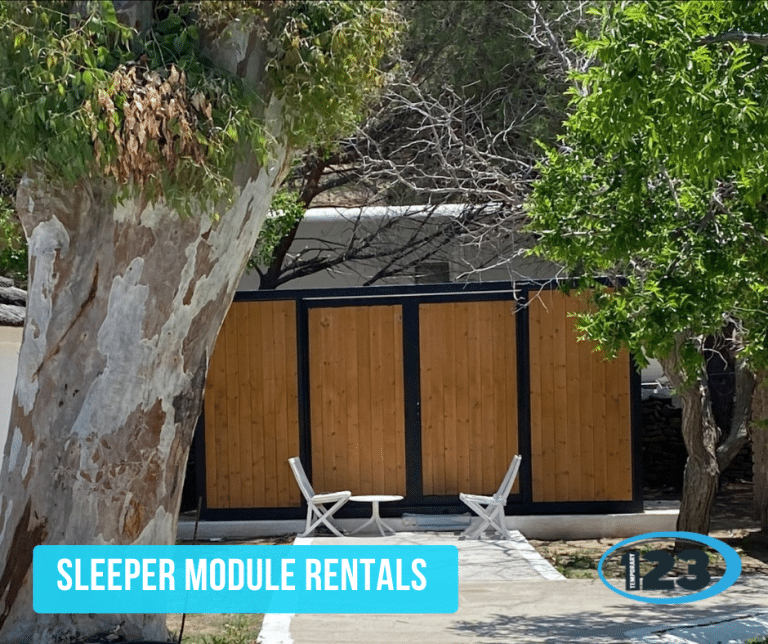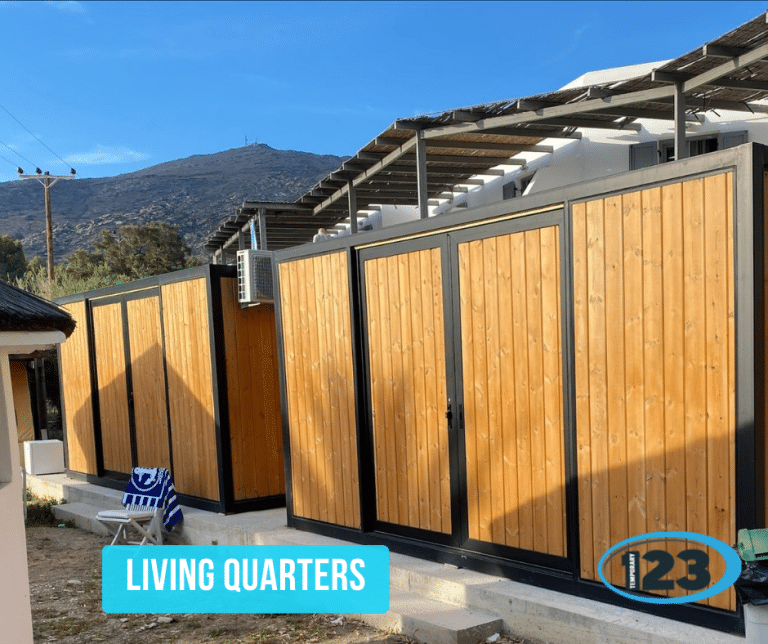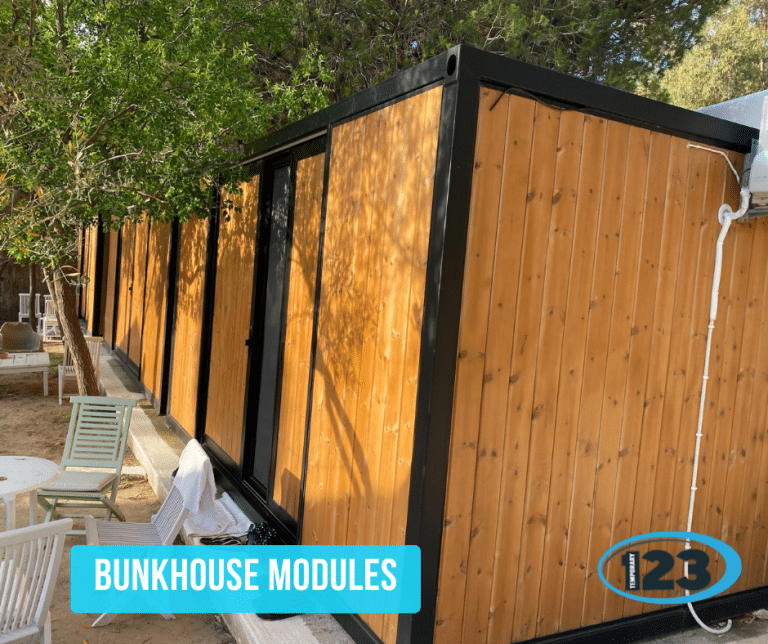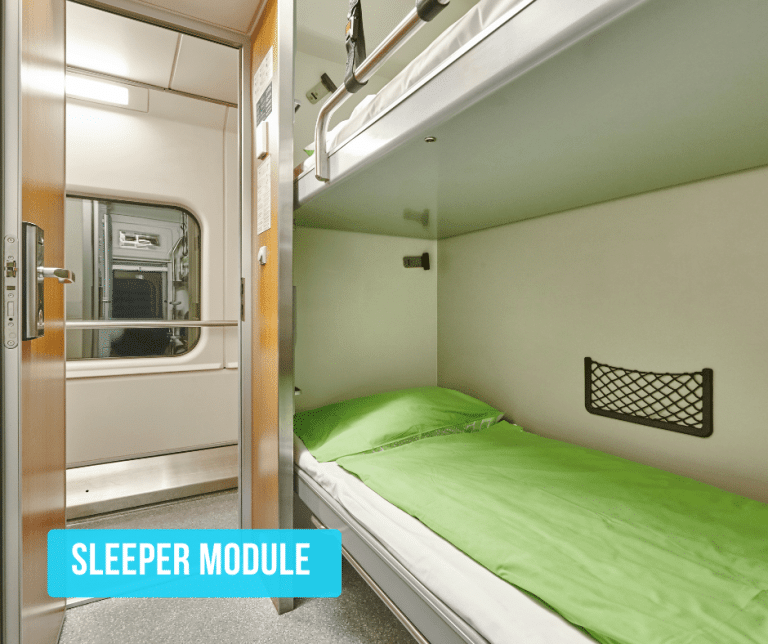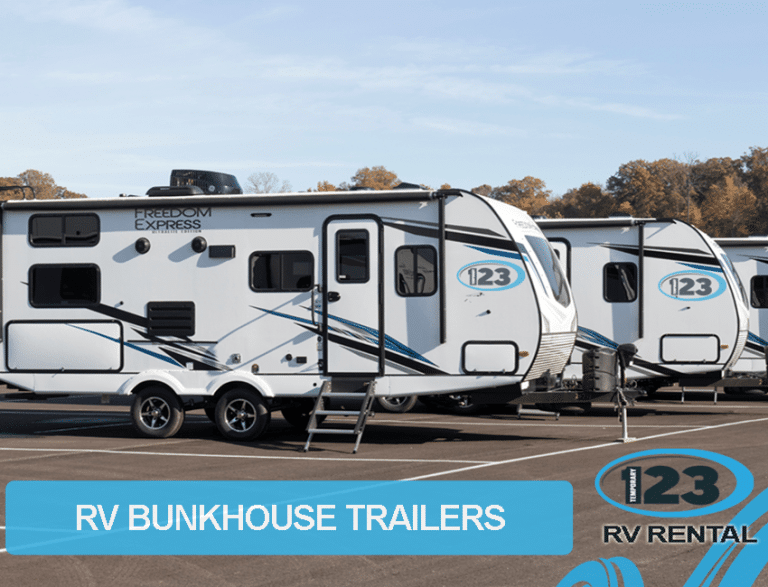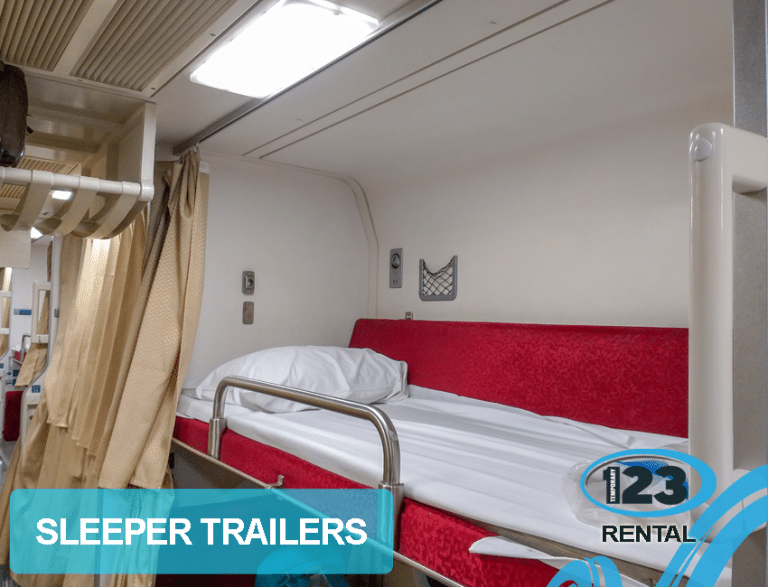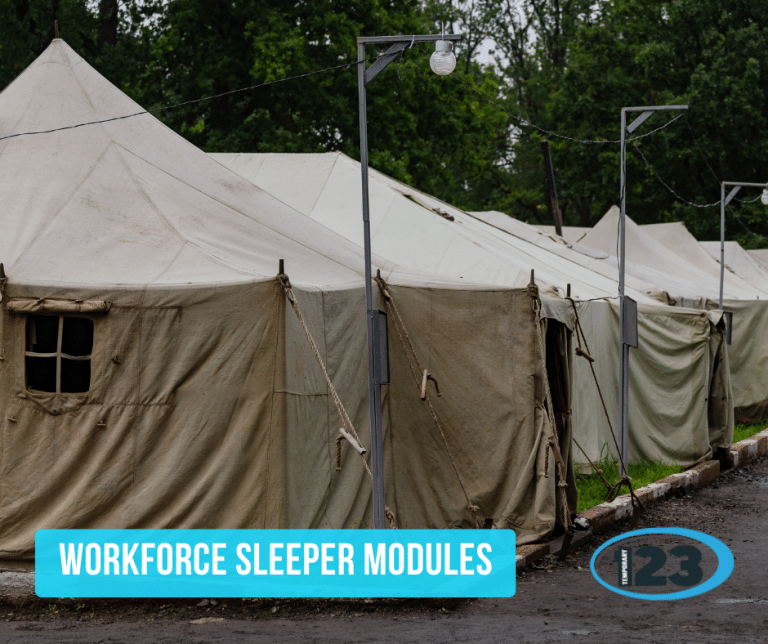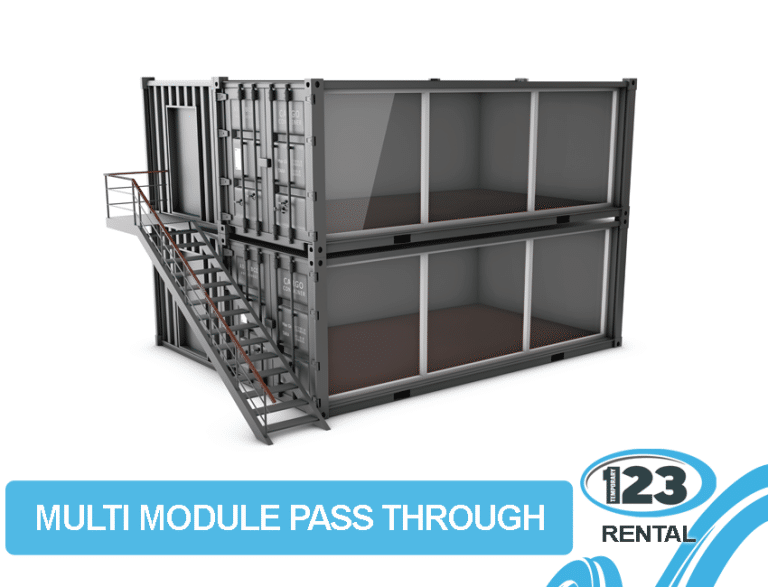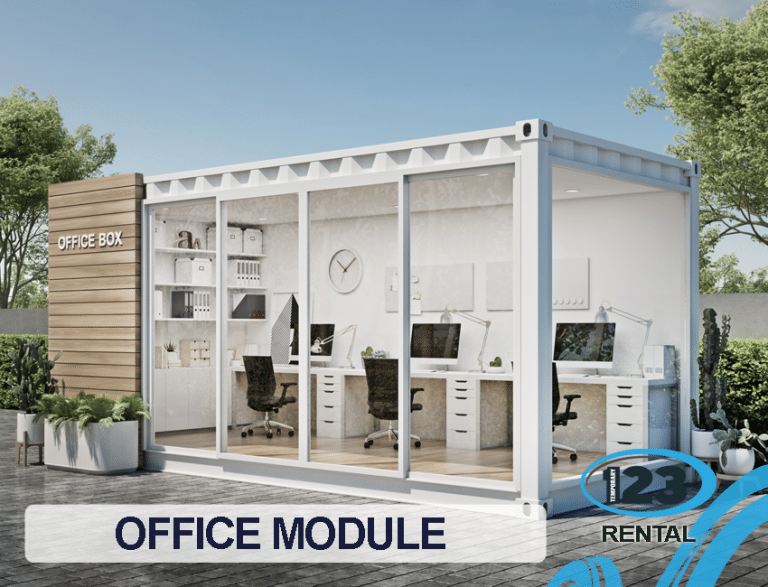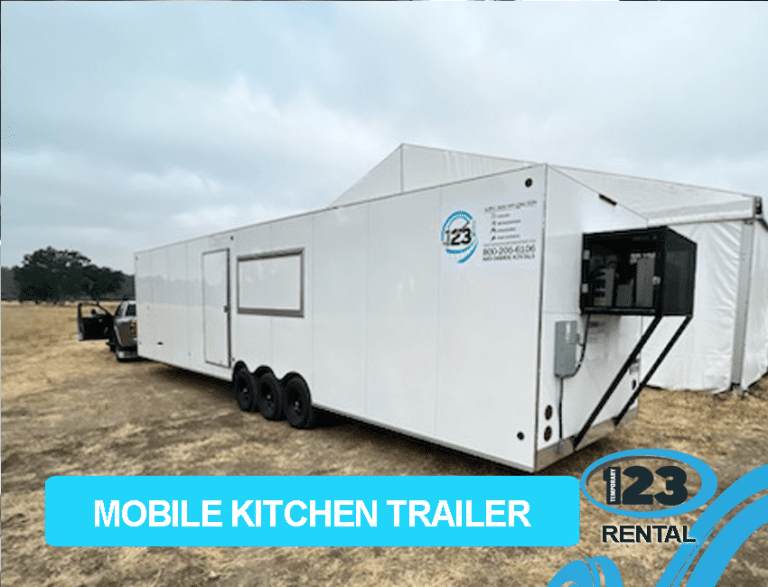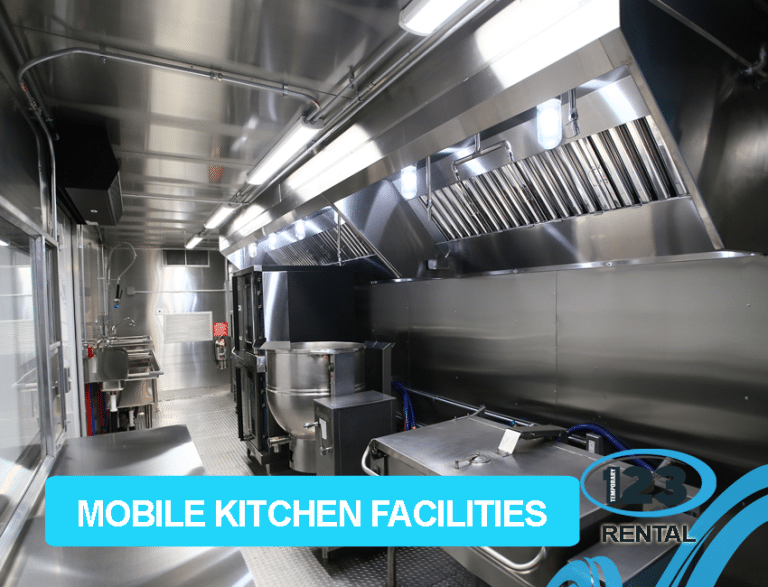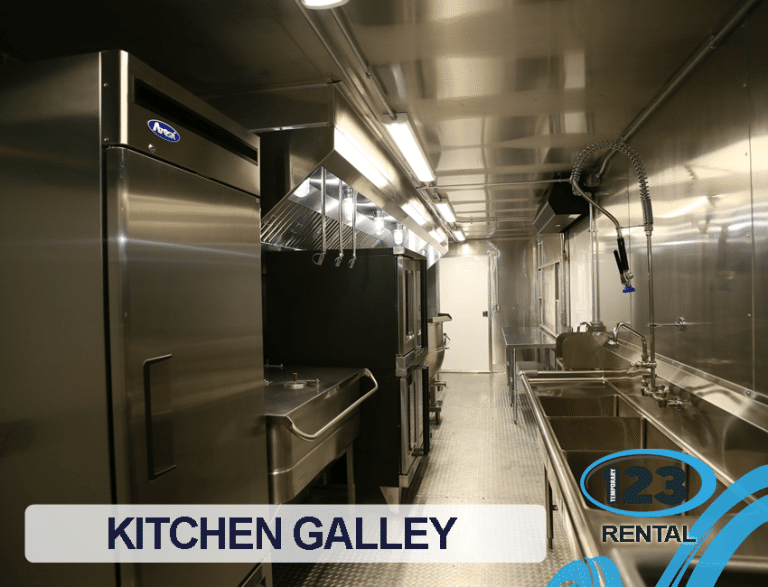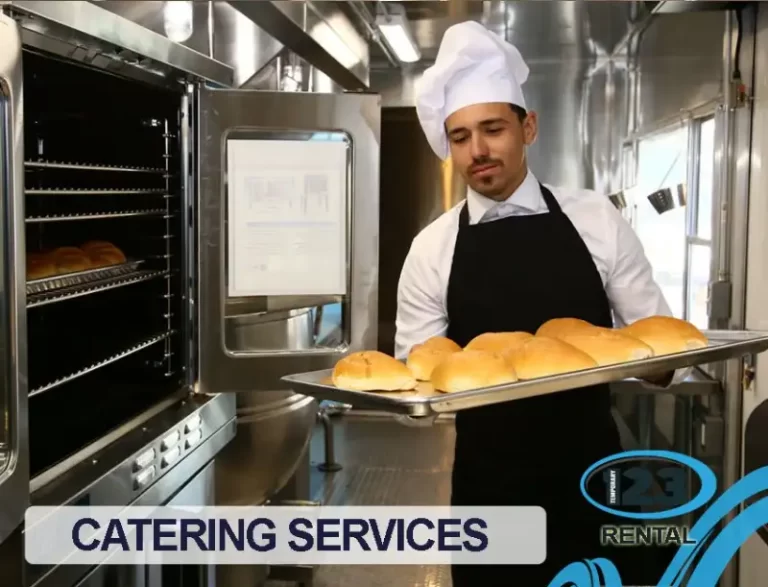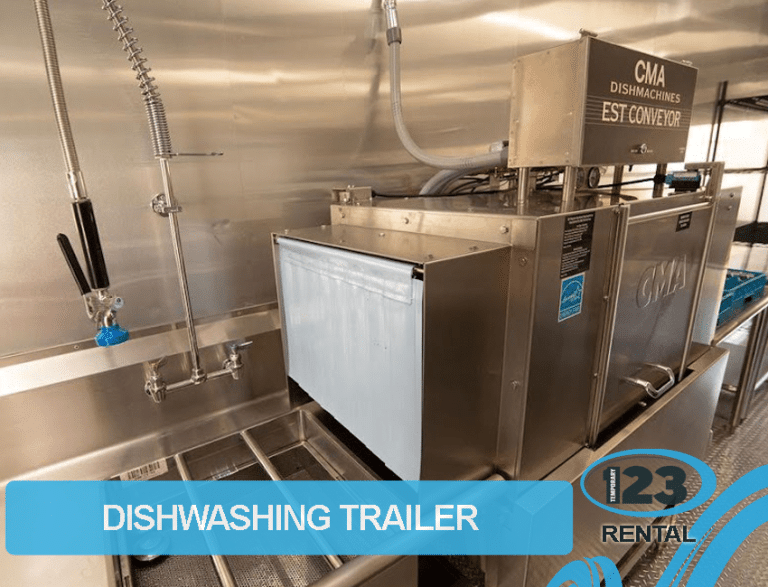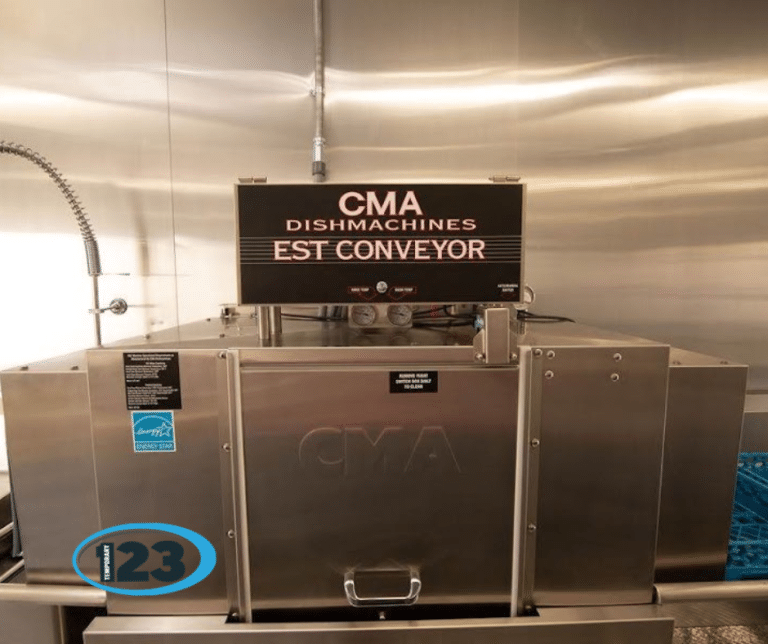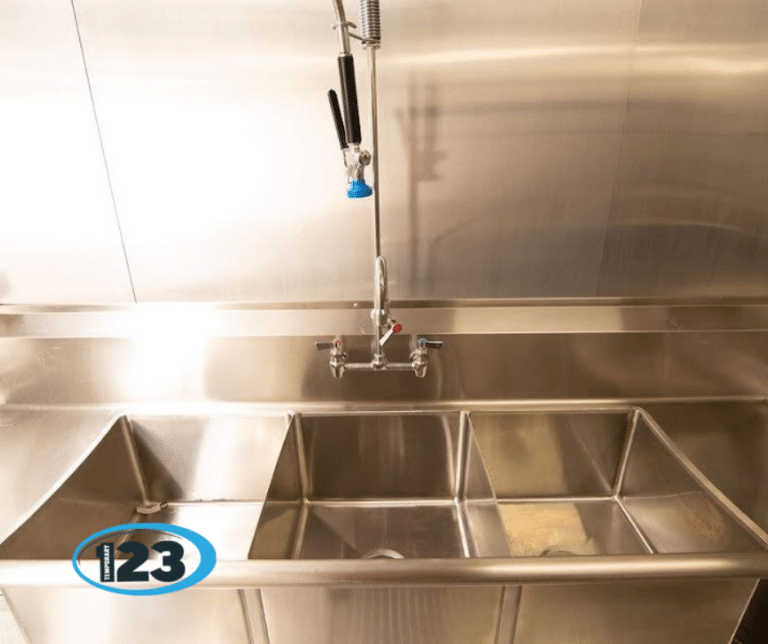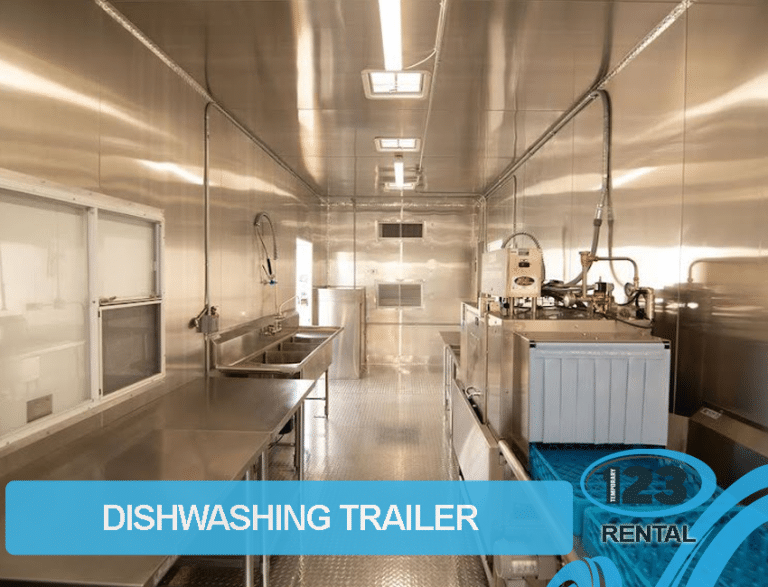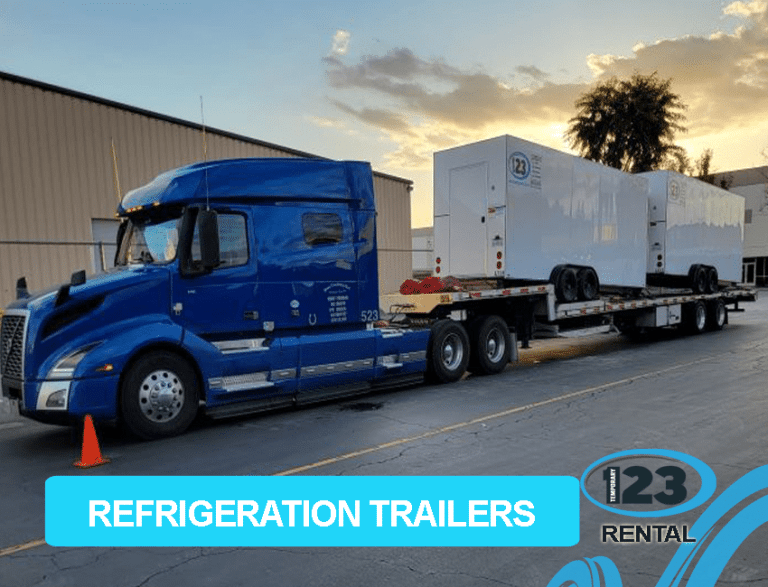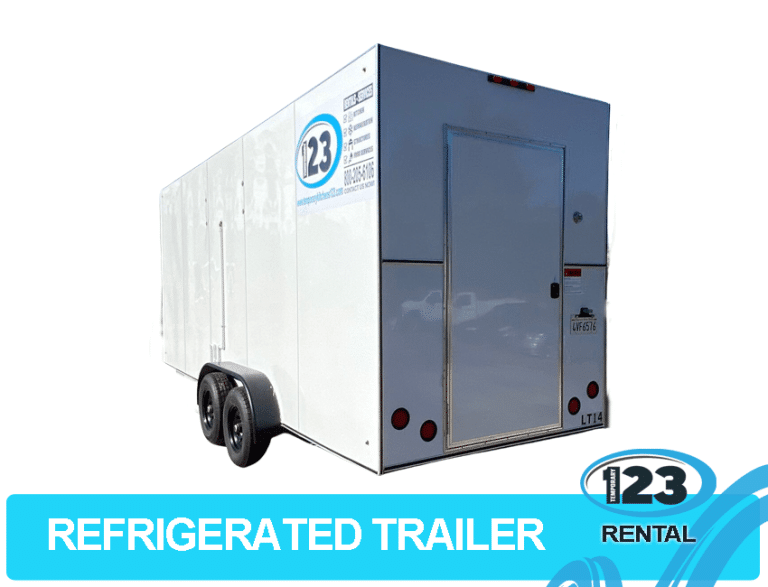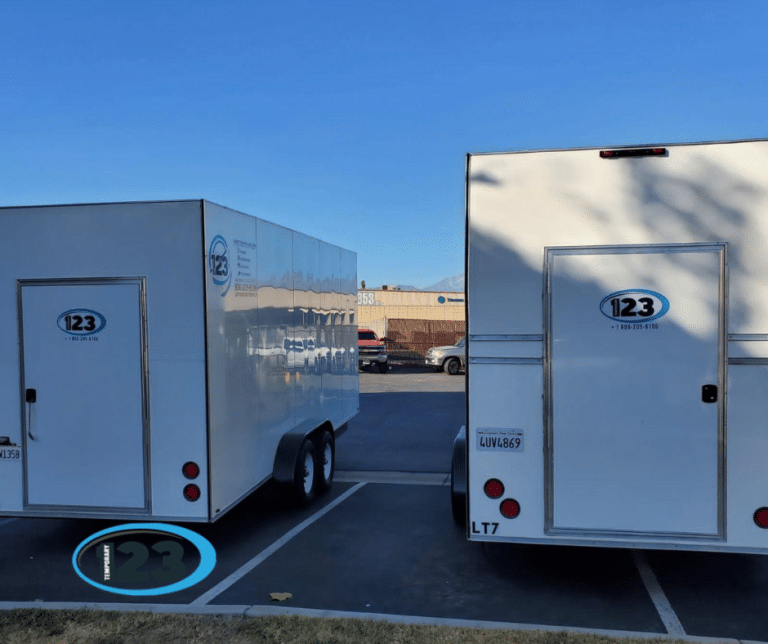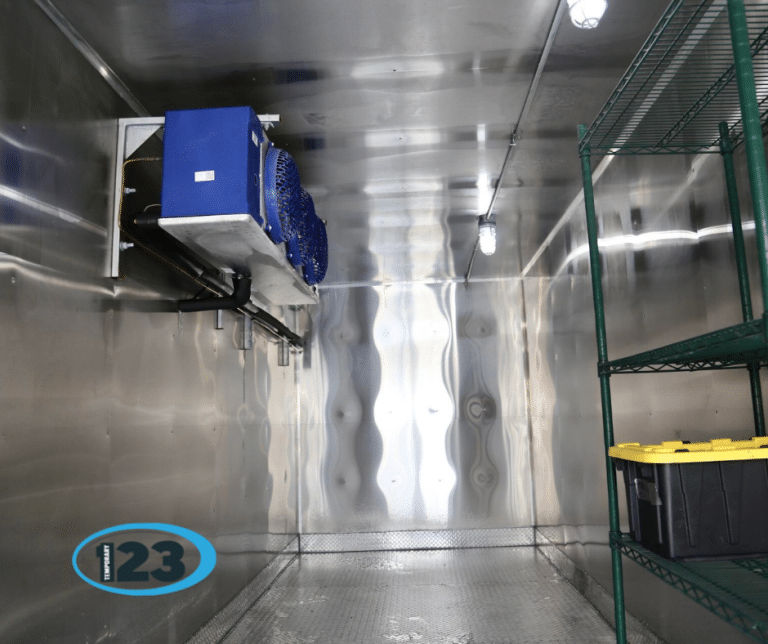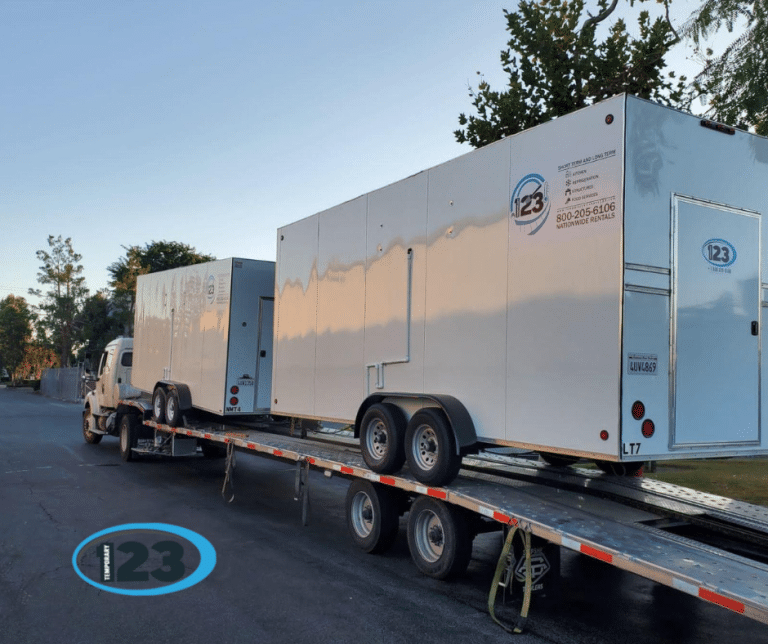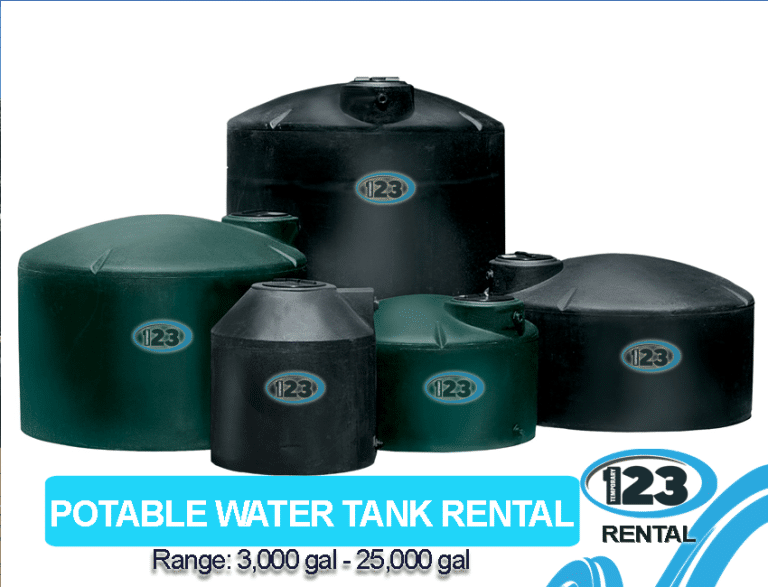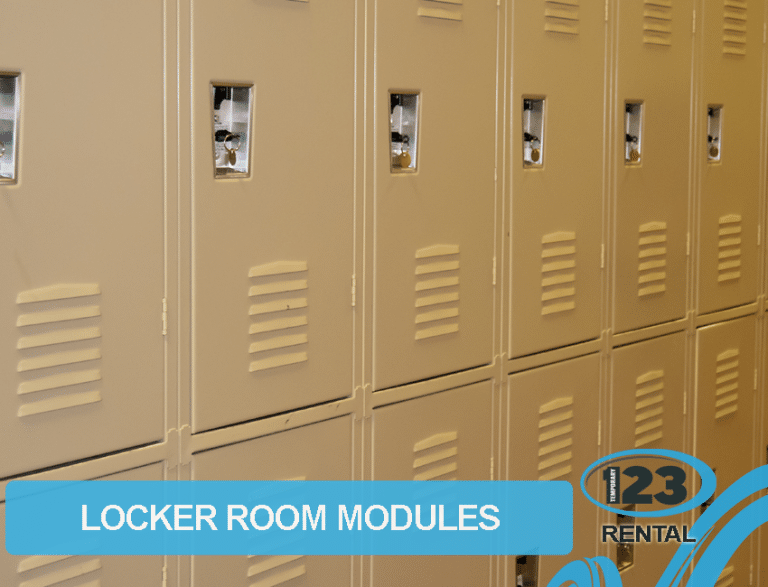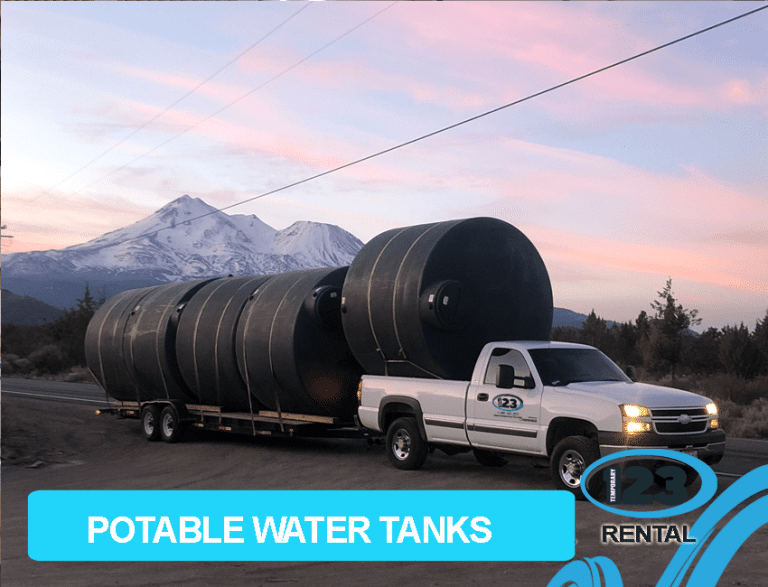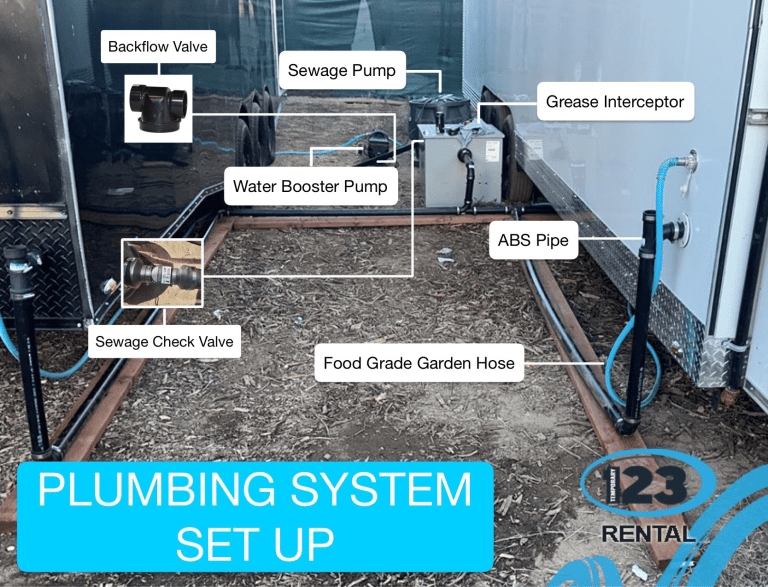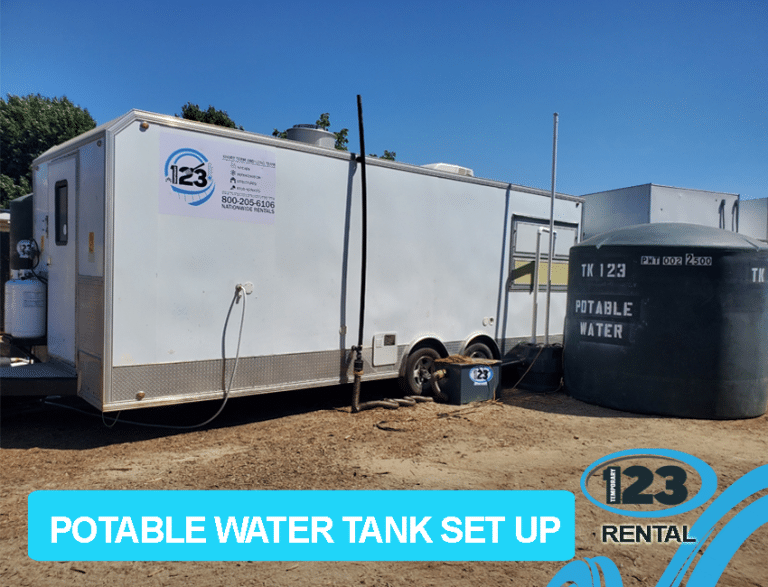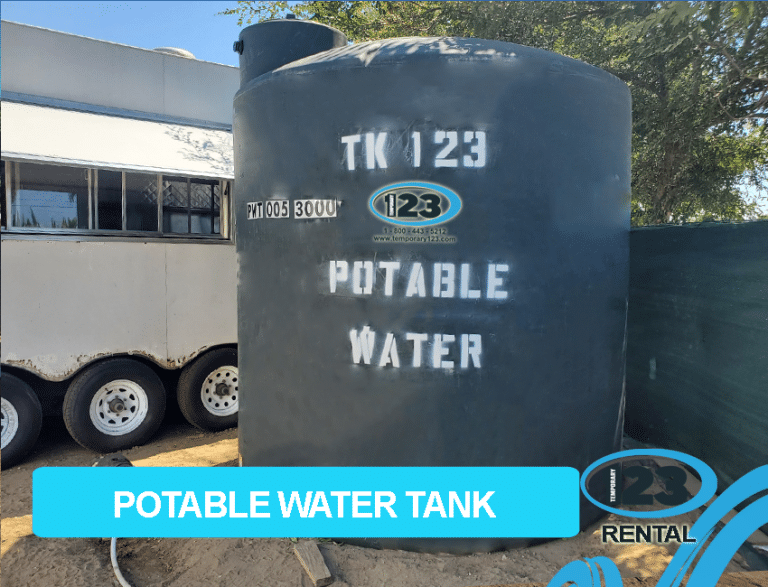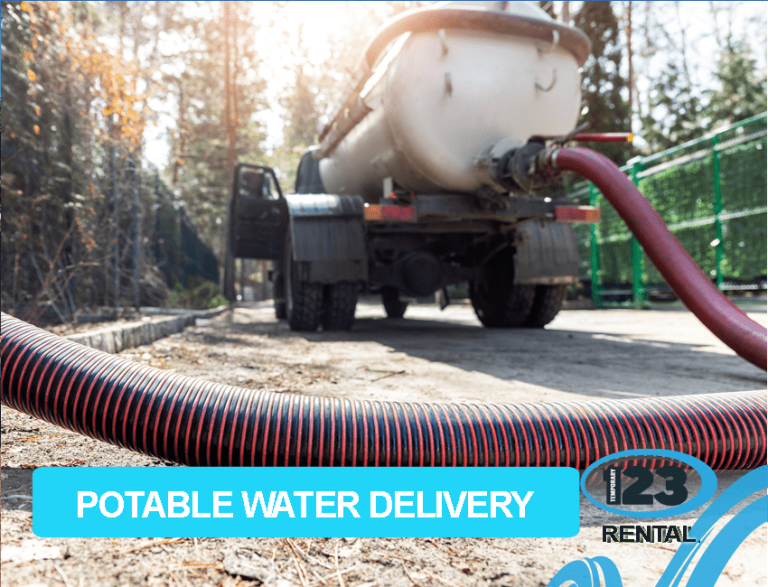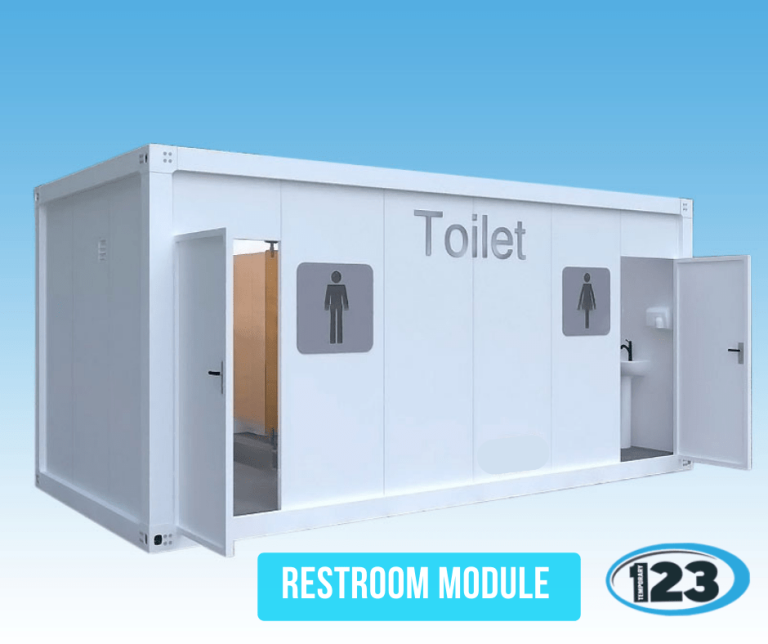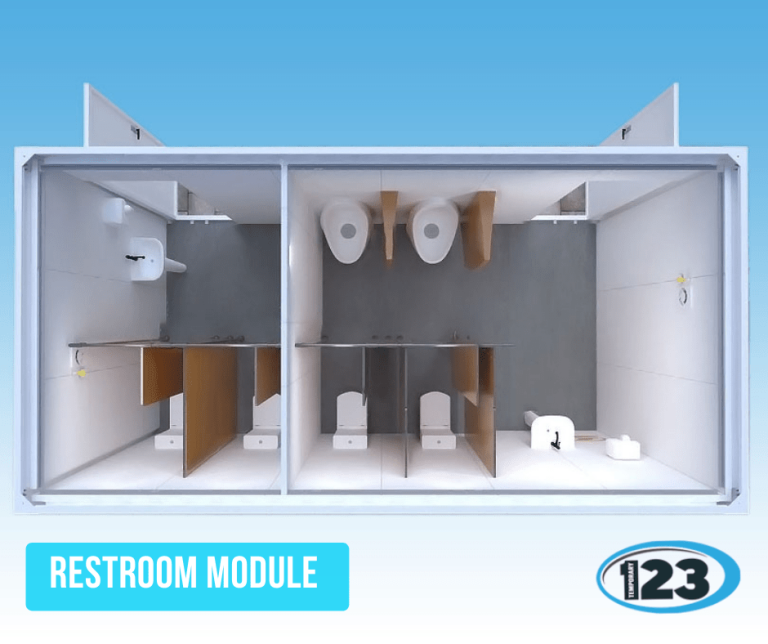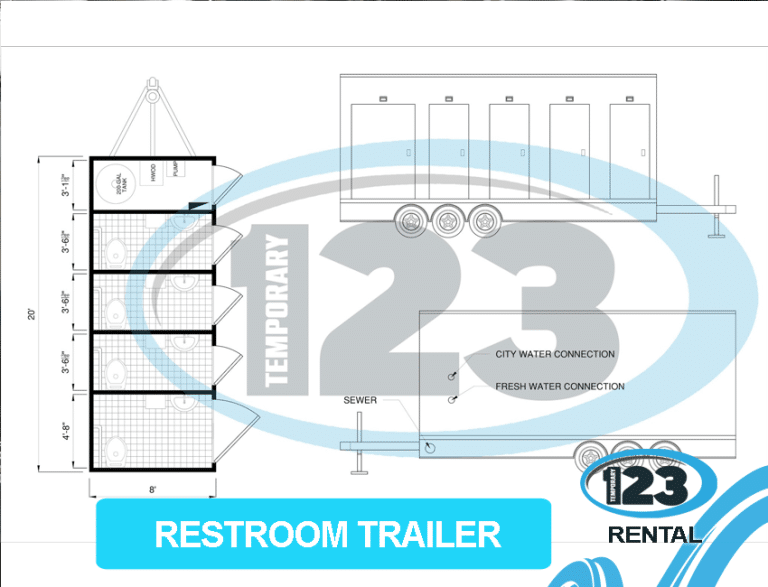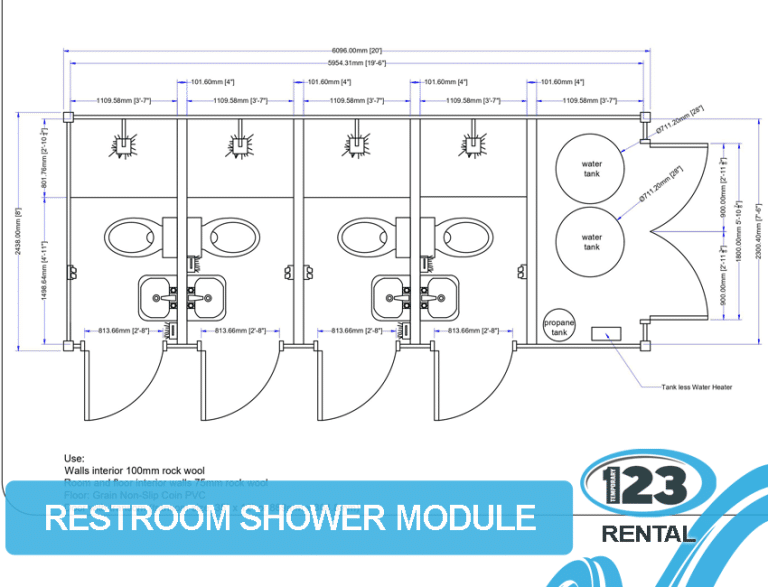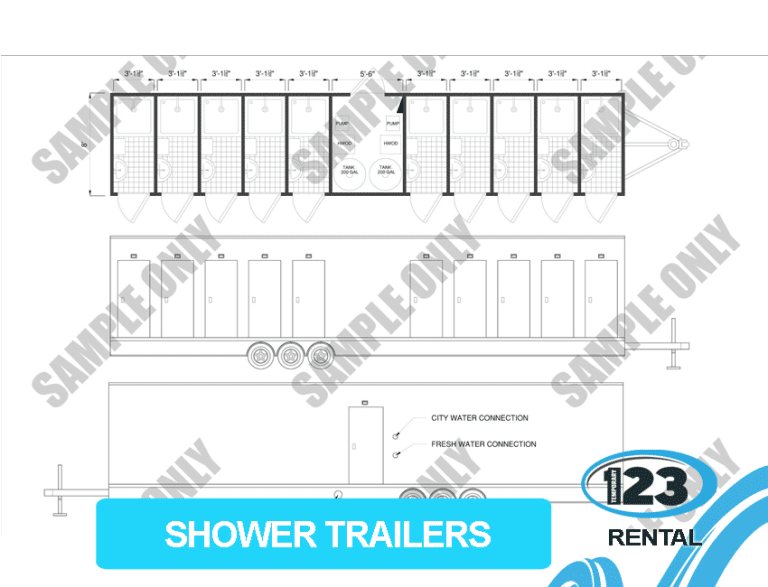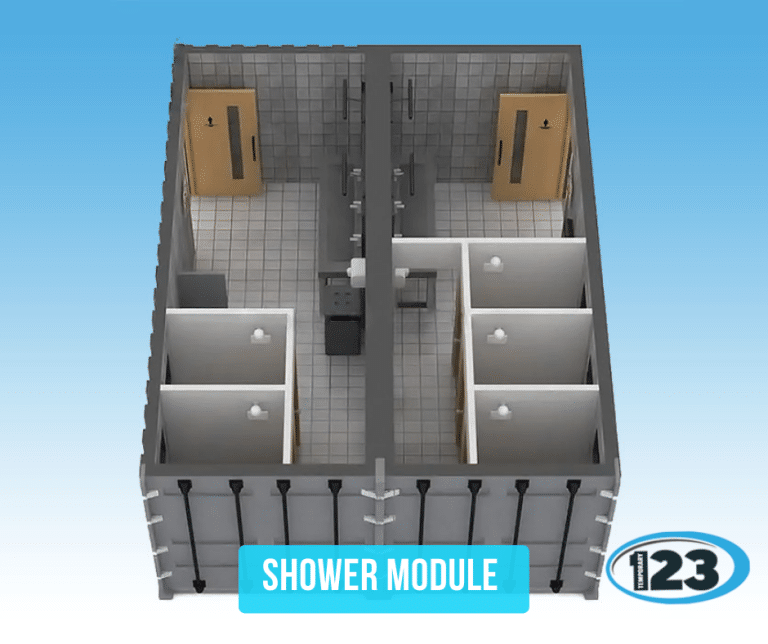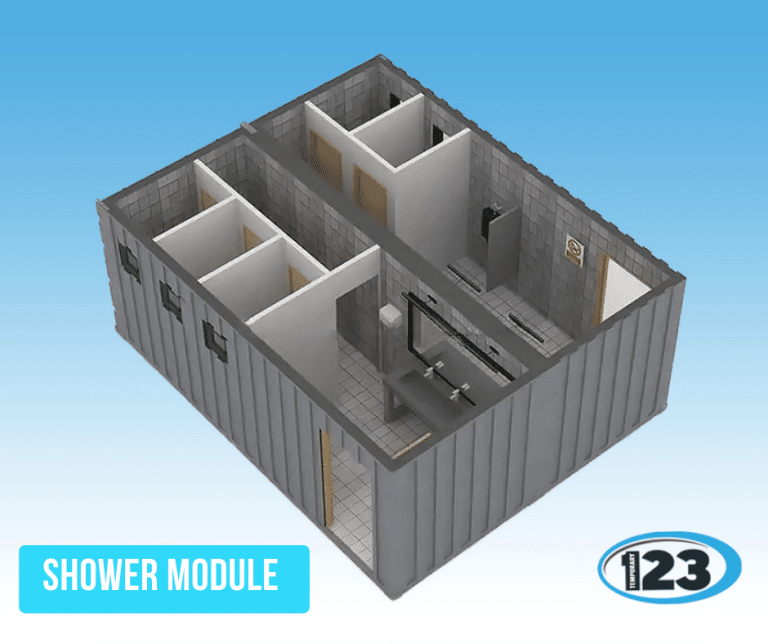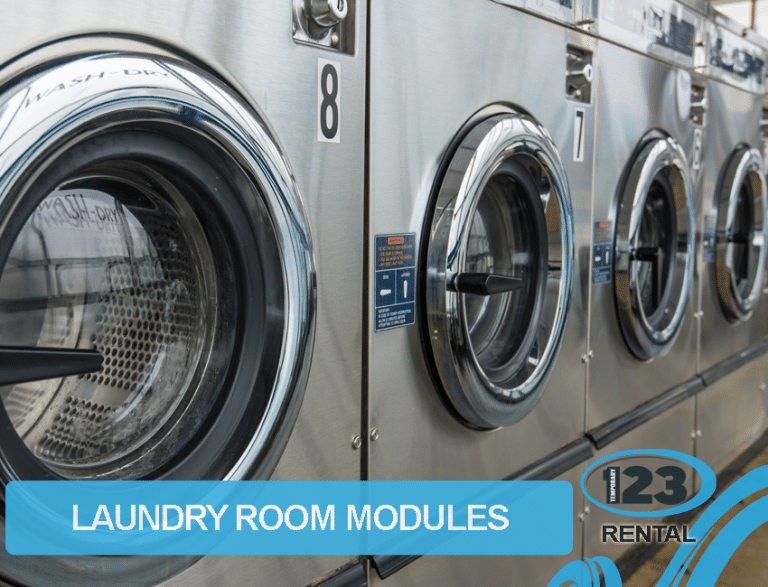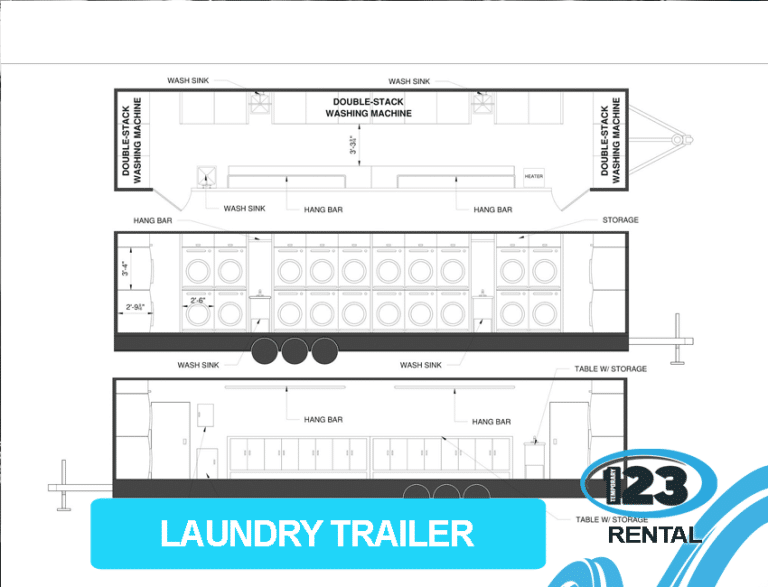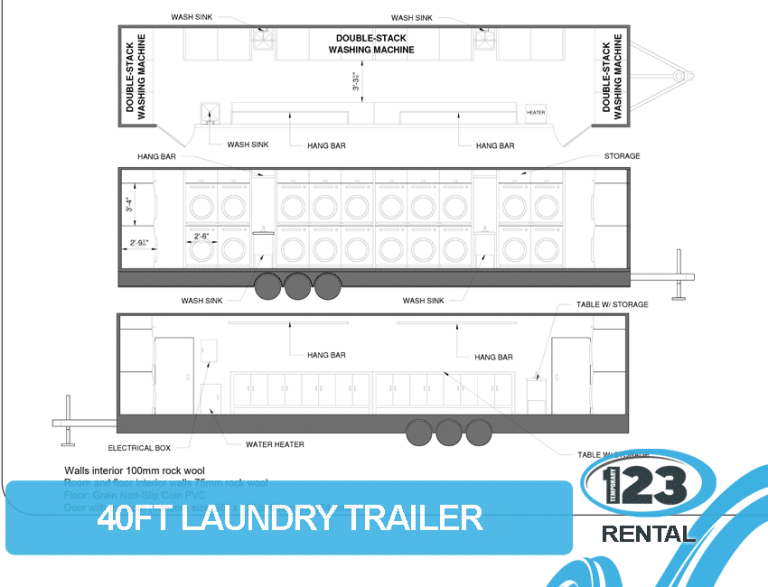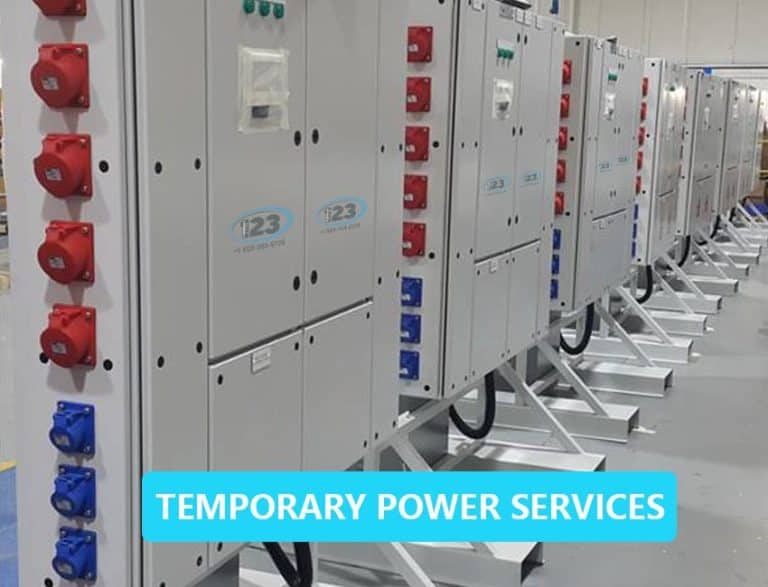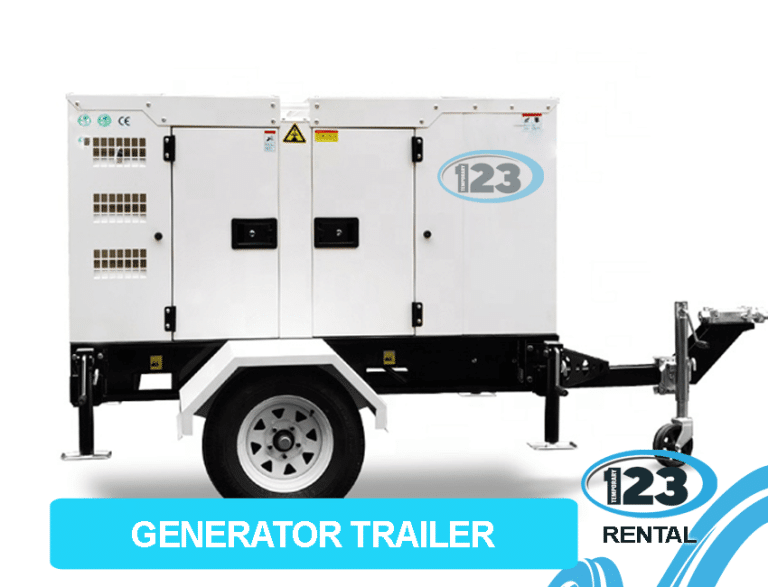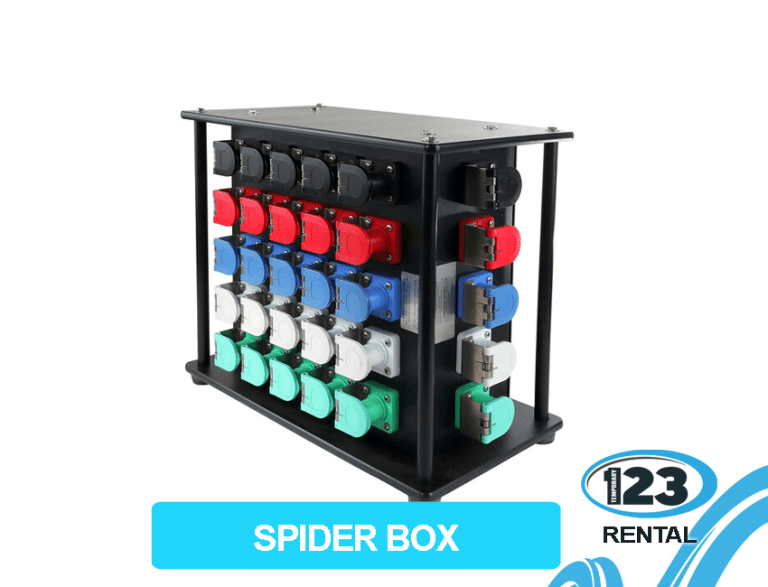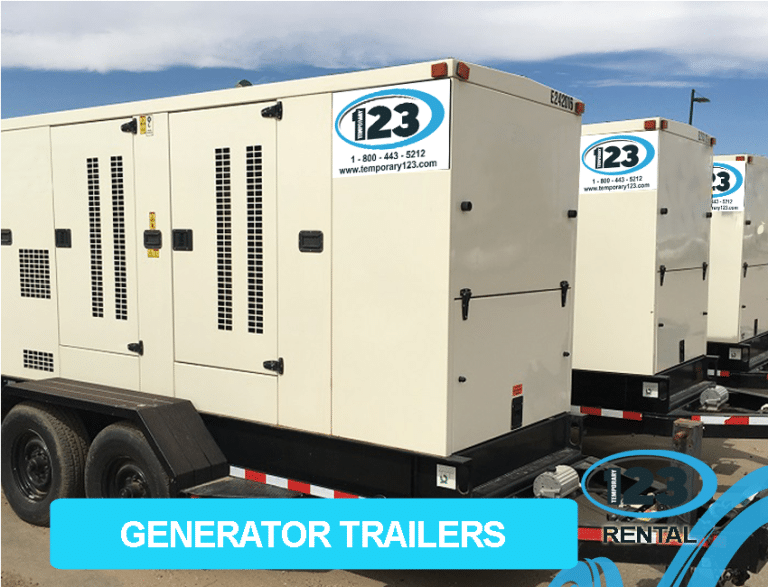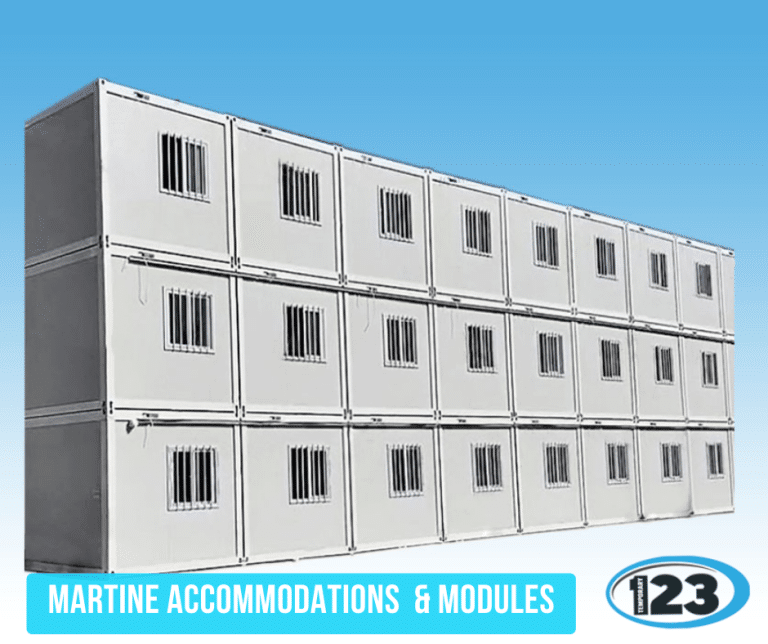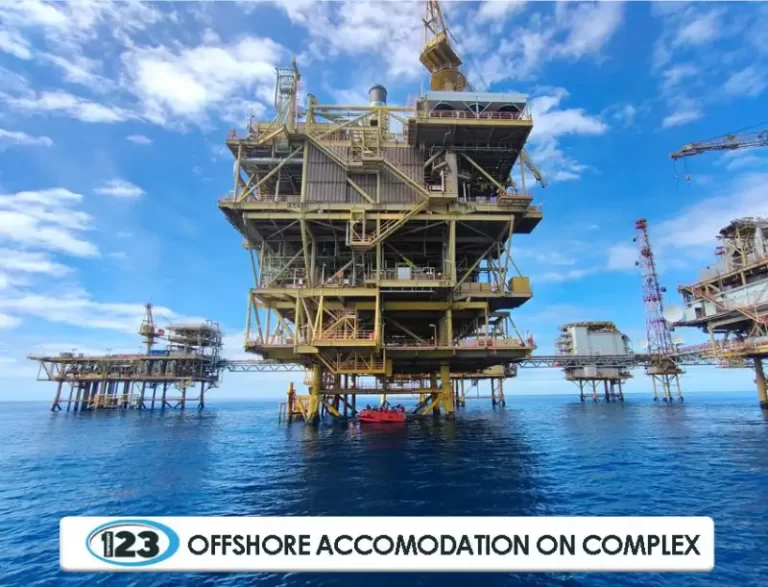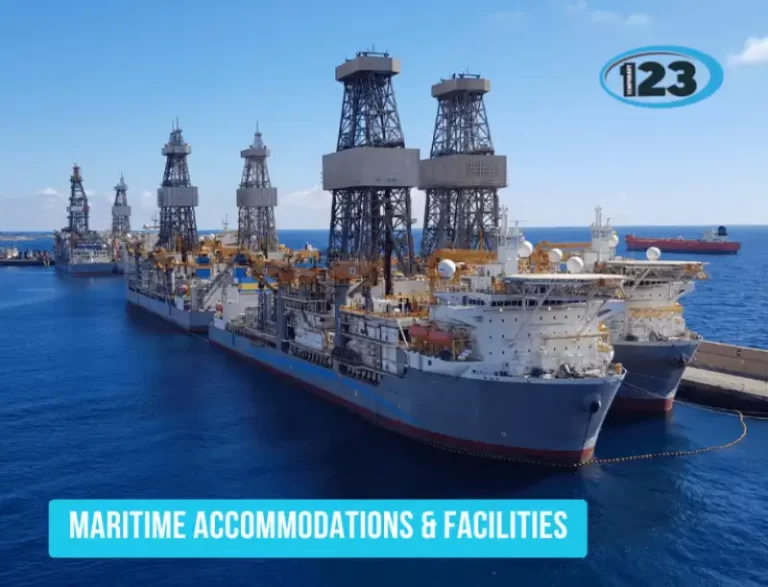 Remote workforce housing facilities depend upon reliable power and internet connectivity. Your base camp employees expect it, and Temporary 123 is happy to accommodate them. We will determine the proper power source, and satellite source, handle all the permits associated, and oversee connectivity. We will also provide a backup generator as a secondary power source if a need should ever arise.
Temporary 123 will manage, monitor, and track, budgets, and schedules, with complete turnkey service, permitting, rentals, security, and hospitality. We also offer military and deployable assets.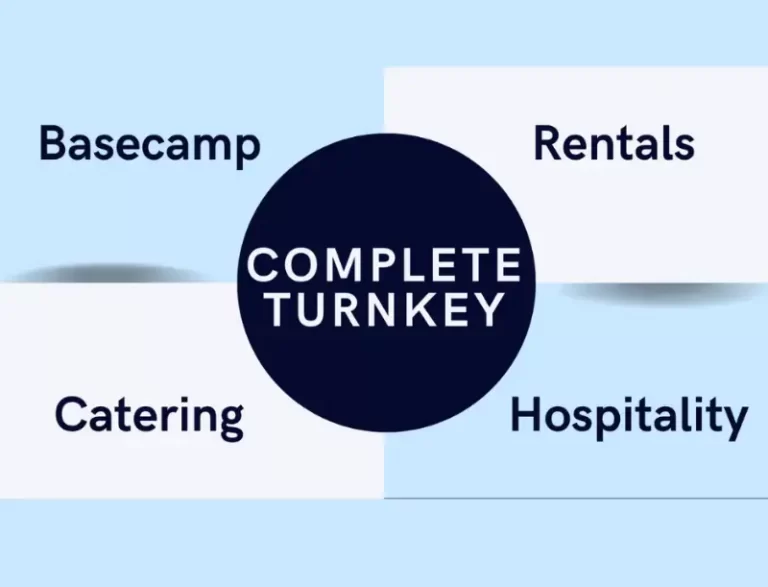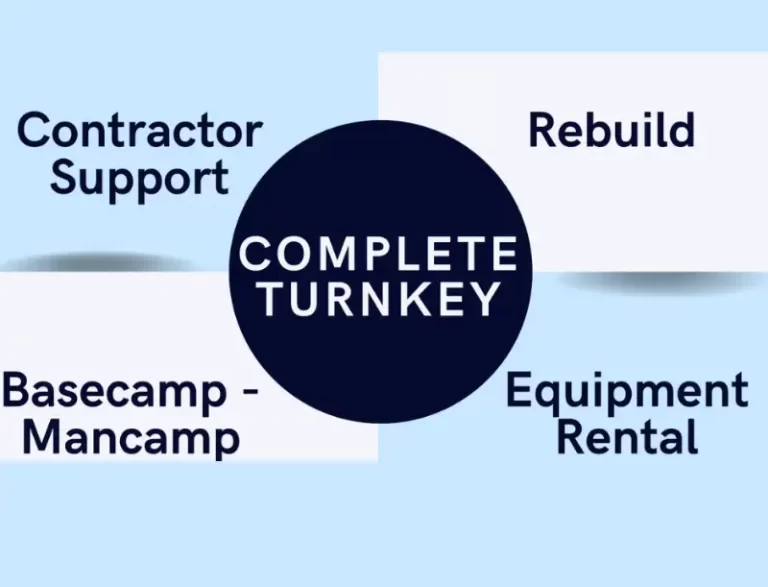 TEMPORARY 123 COMPLETE SERVICES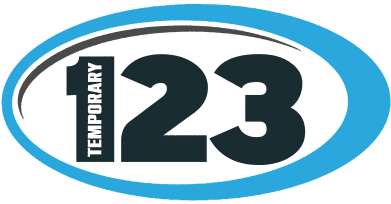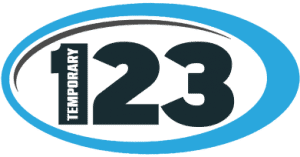 Security Trailer Rental Security Trailer For Rent Security Trailer For Lease Mobile Command Center Trailer Rental Mobile Command Center Trailer For Rent Mobile Command Center Trailer For Lease Security Trailer Rental Security Trailer For Rent Security Trailer For Lease Ticket Booths Trailer Rental Ticket Booths Trailer For Rent Ticket Booths Trailer For Lease Temporary Modular Office Rental Temporary Modular Office For Rent Temporary Modular Office For Lease
Sioux Falls
Rapid City
Aberdeen
Brookings
Watertown
Mitchell
Yankton
Pierre
Huron
Spearfish
Box Elder
Vermillion
Brandon
Rapid Valley
Sturgis
Harrisburg
Madison
Belle Fourche
Tea
Dell Rapids
Dakota Dunes
Milbank
Hot Springs
Hartford
Mobridge
Pine Ridge
Blackhawk
Canton
Lead
North Sioux City
Winner
Summerset
Lennox
Sisseton
Fort Pierre
Colonial Pine Hills
Chamberlain
Beresford
Flandreau
Elk Point
North Spearfish
Redfield
Volga
Springfield
Custer
Rosebud
Webster
Parkston
North Eagle Butte
Freeman
Groton
Wagner
Gettysburg
Eagle Butte
Kyle
Clear Lake
Garretson
Crooks
Aurora
Miller
Deadwood
Gregory
Porcupine
Fort Thompson
Baltic
Lemmon
Salem
Mission
Martin
Tyndall
Green Valley
Ipswich
Platte
Oglala
Clark
De Smet
Britton
Agency Village
Lake Andes
Piedmont
Parker
Lower Brule
Alcester
Valley Springs
Arlington
Elkton
Whitewood
Marion
Eureka
New Underwood
Centerville
Worthing
Edgemont
Ashland Heights
Lake Madison
Menno
Howard
Estelline
Colman
Alexandria
Colton
Highmore
Wanblee
Antelope
Viborg
Faulkton
Wonderland Homes
Scotland
Avon
Allen
Woonsocket
Bryant
Armour
Burke
Mina
Corsica
Castlewood
St. Francis
Jefferson
Plankinton
Humboldt
Shindler
Meadow View Addition
Wall
Wessington Springs
Hill City
Wolsey
Big Stone City
Herreid
Selby
Murdo
Blucksberg Mountain
Philip
Newell
Johnson Siding
White River
Lake Norden
Onida
Timber Lake
White
Langford
Tripp
Canistota
Lake Preston
Kimball
Manderson-White Horse Creek
McLaughlin
Montrose
Anderson
Parmelee
Veblen
Mount Vernon
Irene
Oahe Acres
Boulder Canyon
Emery
Kadoka
Wilmot
Prairiewood Village
Lake Poinsett
Keystone
Willow Lake
Warner
Rosholt
Hudson
Iroquois
West Brule
Dupree
Bowdle
Hurley
Tabor
Waubay
Hermosa
Long Hollow
Gayville
Bison
White Lake
Colome
Renner Corner
Alpena
Oacoma
Leola
Florence
Summit
Hayti
Bonesteel
Kennebec
Roscoe
Little Eagle
Pukwana
Bridgewater
Blunt
Soldier Creek
Chancellor
Wakonda
Presho
Two Strike
Buffalo
Hoven
Bullhead
Ethan
Enemy Swim
Mountain Plains
Cherry Creek
Wakpala
Toronto
Pine Lakes Addition
Bristol
Faith
Egan
Doland
Ramona
Chester
La Plant
Pickstown
Hecla
Hosmer
Henry
Brant Lake South
Bruce
Trent
Wounded Knee
Pringle
South Shore
Gary
Mission Hill
Spring Creek
New Effington
Whitehorse
Stickney
Sicangu Village
Wessington
Delmont
Glendale Colony
Marty
Mellette
Tulare
Monroe
Pollock
Okreek
Cavour
Artesian
Swift Bird
Kranzburg
Oelrichs
Letcher
Yale
Isabel
Nisland
Columbia
Frederick
Roslyn
Peever
Northville
St. Lawrence
Corn Creek
Carthage
Peever Flats
Volin
Sinai
Eden
Evergreen Colony
Astoria
Horse Creek
Pierpont
Midland
Hazel
Central City
Canova
Norris
Geddes
Frankfort
Richland
McIntosh
Belvidere
Harrold
Wentworth
Kenel
Badger
Burbank
Hitchcock
Vienna
Fairfax
Reliance
Buffalo Gap
Conde
Glenham
Java
Cresbard
Bath
Dallas
Vale
Westport
Revillo
Clear Lake
Crook City
Oldham
Brandt
Lesterville
Fruitdale
Golden View Colony
Davis
Fulton
New Elm Spring Colony
Pleasant Valley Colony
Ashton
Mansfield
Angostura
Stockholm
Dimock
Spencer
Cow Creek
Agar
Oral
Rowena
Dante
Mound City
Goodwin
Fairview
Lebanon
Olivet
Vivian
Herrick
Batesland
Garden City
Quinn
Dolton
Morningside
Brant Lake
Wallace
Claire City
Akaska
Brentford
Corona
Bradley
La Bolt
Farmer
Chelsea
Strandburg
Utica
Claremont
Wood
Grenville
Grass Ranch Colony
Naples
Bushnell
Fairburn
Running Water
Ravinia
Andover
Waverly
Bridger
Winfred
Morristown
Tolstoy
Wasta
Artas
Lake City
Ortley
Erwin
Ree Heights
Nunda
Okaton
Forestburg
Turton
Stephan
New Witten
Seneca
Sherman
Lyons
Ideal
Altamont
Long Lake
Stratford
Lantry
Lakeview Colony
Bancroft
Raymond
Camp Crook
Orland Colony
Twin Brooks
Caputa
Orient
Shannon Colony
Prairie City
Aurora Center
Virgil
Ferney
Lane
Clark Colony
Rockham
Milltown
Crocker
Onaka
Interior
Ward
Marvin
Storla
Cloverleaf Colony
Kaylor
Draper
Fedora
Bath Corner
White Rock
St. Onge
Dudley
Gann Valley
Millerdale Colony
Shamrock Colony
Vilas
Smithwick
Wetonka
Meckling
Hetland
Kidder
Butler
Harrison
St. Charles
Millbrook Colony
Broadland
New Holland
Verdon
Albee
Provo
Mayfield Colony
Lowry
Cottonwood
Hillsview
Hooker
Grover
Harding
Greenway
Grosse
Hill Side
Haydraw
Hereford
Merritt
Hartley
Chase
Burdock
Wecota
Polo
Crandon
Osceola
Rauville
Rudolph
Rousseau
Oreville
Houghton
Newport Colony
Reva
Tinton
Tigerville
Tacoma Park
Smiths Park
Cedar Grove Colony
Platte Colony
Hillcrest Colony
Collins Colony
Preston
Roubaix
Athboy
Badnation
Alsville
Ames
Ajax
Beardsley
Conata
Weta
Greenfield
Gray Goose
Franklin
Foley
Gorman
Gallup
Eagle
Fairpoint
Emmet
Sitka
Peninsula Park
Billsburg
Blue Bell
Spring Creek Colony
Victoria
Hutterville Colony
Manderson
Bovee
Bemis
Benclare
Athol
Dezera
Silver City
Lucerne
Bixby
Richmond
Plainview Colony
Dalesburg
Diamond
Eakin
Elm Springs
Farwell
Carlock
Council House
Renner
Arlington Beach
Wolf Creek Colony
Maxwell Colony
Tschetter Colony
Rockport Colony
Spring Lake Colony
Schaeferville
Tilford
Spring Valley Colony
Lacy
Ladner
Lakeview
Lodi
Lone Tree
Mahto
Marlow
Perkins
Trail City
White Rock Colony
North Shore
Oak Lane Colony
Potato Creek
Buffalo Chip
Trojan
Dumont
Roswell
Olsonville
Norton Acres
Plano
Spring Valley
Empire
Marietta
Promise
Bonilla
Cascade Springs
Kirley
Keyapaha
Keldron
Karinen
Huntimer
Hidden Timber
Harrington
Lyonville
Littleburg
Spokane
Pearl Creek Colony
Chance
Poinsett Colony
Thunderbird Colony
Blumengard Colony
Ardmore
Pembrook Colony
Iona
Jamesville Colony
Norfeld Colony
Scenic
Lucas
Johnsonville
Shady Beach
Riverside Colony
Bon Homme Colony
Huron Colony
Zeona
Zell
Parade
Riverside
Ridgeview
Howes
Hoover
Kingsburg
Junction City
Jolly Dump
LaDelle
Hisega
Schmidt Landing
Alto
Coal Springs
Firesteel
Vayland
Warbonnet
Union Center
Maurice
Cheyenne Crossing
Nowlin
Hillside Colony
Pluma
Dennis
Sorum
Sanator
Green Grass
Strool
Hisle
Greenwood
Hiawatha Beach
Vetal
Patricia
Clearfield Colony
Newark
Corson
Van Metre
Opal
Powell
Pedro
Ordway
Orland
Okobojo
Pumpkin Center
Ralph
Heppner
Terry
Plainview
Sansarc
Fourmile
Date
Wolf Creek
Big Bend
Nemo
Big Springs
Nahant
Farmingdale
Imogene
Jamesville
Clayton
Fordham Colony
Nora
Barnard
Cedar Butte
Newdale Colony
Rumford
Hamill
Hartford Beach
Millboro
Milesville
Galena
Creston
Dewey
Loomis
Marksville
Marcus
Lodgepole
Dixon
Troy
Naomi
Moreau
Mayfield
Mawl Springs
Metzgerville
Medary
Midway
Moe
Terraville
Thunder Butte
Thunder Hawk
Claremont Colony
Brentwood Colony
Folsom
Wewela
Benchmark
Evergreen
Summerville
Long Valley
Red Elm
Alsen
Bear Butte
East Sioux Falls
Stone Bridge
Kirk
Woodville
Wendte
Westover
Viewfield
Virginia
Volunteer
Stoneville
Turkey Ridge
Usta
Valleyview
South Dakota Park
Norway Center
Dempster
Savoy
Gossage Memorial
Kampeska
Lily
Swett
Shadehill
Imlay
Englewood
Elmore
Watauga
Redowl
Randolph
Elbon
Upland Colony
Deerfield
Hub City
Maurine
Carter
Hammer
Crandall
Elrod
Madsen Beach
Devoe
Duxbury
Craven
Creighton
Dahlberg
Dalzell
Danforth
Denby
Spink
Spink Colony
Miranda
Witten
Glencross
Bear Creek
Stamford
Spain
Slim Butte
Sheffield
Rumpus Ridge
Rockyford
Redig
Igloo
Thomas
Joubert
West Fork
Minnekahta
Cameron Colony
Red Scaffold
Victor
Grassland Colony
Graceville Colony
Rustic Acres Colony
Sunset Colony
Westwood Colony
Huffton
Jolly
James
Shelby
Carpenter
Nihart
Mystic
Novak
Academy
Ola
Enning
Chautauqua
Clearfield
Cedar Canyon
Bloomfield
Bend
Beebe
Castle Rock
Burkmere
Booge
Boneita Springs
Arpan
Appleby
Argonne
Black Horse
Blackpipe
Betts
Bloomingdale
Burdette
Vestal Springs
Fort Randall
Hillhead
Holabird
Linden Beach
Long Lake Colony
Blacktail
Tunerville
Snake Creek
Spottswood
Spring Grove
Sulphur
Teton
Thatcher
Esmond
Erskine
Rutland
Berne
Amherst
Red Shirt
Prairie Village
McGee
Myersville
Capa
Ruskin Park
Orton
Owanka
Bijou Hills
Unityville
Crow Lake
De Grey
Gretna
Gustave
Junius
Grindstone
Tomahawk
Winship
Westreville
Ahnberg
Rolland Colony
Moenville
Mission Ridge
Hanna
Harney
White Owl
Cactus Flat
Rosedale Colony
Yellowhorse Ford
West Britton
Walker
Tuthill
Holmquist
Glad Valley
Norbeck
Hayes
Camrose Colony
Rockerville
Hilland
Redfern
Maitland
Lyman
Manchester
Canning
Ottumwa
Plana
Sunnyview
Putney
Maverick Junction
Old Elm Spring Colony
Greenwood Colony
Iron Lightning
Kennedyville
Wicksville
Ellis
Cuthbert
Epiphany
White Butte
Argyle
Murphy
Nahon
Moritz
Mosher
Millard
Miscol
Madra
Maple Leaf
Stratosphere Bowl
Deerfield Colony
Silver Lake Colony
Rochford
Reno
Mud Butte
Loyalton
Ludlow
Meadow
Nashville
Memphis
Knoxville
Chattanooga
Clarksville
Murfreesboro
Johnson City
Kingsport
Franklin
Cleveland
Jackson
Bristol
Hendersonville
Bartlett
Smyrna
Collierville
Spring Hill
Brentwood
Gallatin
Columbia
Germantown
La Vergne
Mount Juliet
Lebanon
Cookeville
Maryville
Oak Ridge
Morristown
Farragut
Shelbyville
East Ridge
Tullahoma
Springfield
Sevierville
Goodlettsville
Dyersburg
Dickson
Seymour
Greeneville
Arlington
Elizabethton
Athens
Powell
McMinnville
Lakeland
Nolensville
Soddy-Daisy
Portland
White House
Lewisburg
Manchester
Crossville
Red Bank
Middle Valley
Hartsville
Lawrenceburg
Union City
Collegedale
Alcoa
Millington
Martin
Paris
Clinton
Lenoir City
Atoka
Halls
Brownsville
Winchester
Fairview
Oakland
Fairfield Glade
Signal Mountain
Bloomingdale
Covington
Harrison
Jefferson City
Pulaski
Milan
Humboldt
Ripley
Lexington
South Cleveland
La Follette
Savannah
Dayton
Green Hill
Thompson's Station
Fayetteville
Church Hill
Greenbrier
Newport
Lynchburg
Pigeon Forge
Munford
Henderson
Sweetwater
Millersville
Erwin
Kingston
Harriman
Loudon
Jonesborough
Tellico Village
Eagleton Village
McKenzie
Rockwood
Mount Carmel
Lafayette
Dunlap
Bolivar
Madisonville
Ashland City
Sparta
Medina
Forest Hills
Smithville
Christiana
Whiteville
Pleasant View
Oak Hill
Mount Pleasant
Lake Tansi
Rogersville
Coopertown
Selmer
Huntingdon
Louisville
Harrogate
Trenton
Waverly
Apison
Oak Grove
Spurgeon
Tiptonville
Algood
Livingston
Wildwood Lake
White Bluff
Unicoi
Oneida
Karns
Oliver Springs
Hohenwald
Gatlinburg
Camden
Park City
Jasper
Etowah
Shackle Island
Centerville
Newbern
Somerville
Blountville
Dandridge
South Pittsburg
Sale Creek
Belle Meade
Dresden
Tusculum
Bean Station
Coalfield
Mosheim
Brighton
Colonial Heights
Kingston Springs
Decherd
New Tazewell
Monterey
Dyer
Woodbury
Westmoreland
Sewanee
Clifton
Jacksboro
Bells
East Cleveland
Pikeville
Tazewell
Maynardville
Carthage
Piperton
Walnut Hill
White Pine
Ridgetop
Rural Hill
Parsons
Adamsville
Caryville
Blaine
Mascot
Waynesboro
Spring City
Mountain City
Greenfield
Alamo
Pegram
Pine Crest
Hopewell
Strawberry Plains
Bluff City
Monteagle
Unionville
South Fulton
Charlotte
Lookout Mountain
Hunter
Tracy City
Jamestown
Estill Springs
Surgoinsville
Valley Forge
Jellico
Troy
Ridgely
Plainview
Halls
Mowbray Mountain
Gladeville
Central
New Johnsonville
Lakesite
Decatur
Crump
Watertown
Walden
Vonore
Biltmore
Falling Water
Whitwell
Cross Plains
Berry Hill
McEwen
Englewood
Rocky Top
Dover
South Carthage
Loretto
New Union
Three Way
Powells Crossroads
Celina
Bon Aqua Junction
Gruetli-Laager
Norris
Burns
New Market
Baxter
Erin
Fairmount
Cornersville
Rockvale
Chapel Hill
Cowan
Spencer
Sneedville
Gordonsville
Huntsville
Kimball
Fowlkes
Olivet
Hampton
Lone Oak
Benton
Greenback
Banner Hill
Rutledge
Gleason
Graysville
Wildwood
Red Boiling Springs
Kenton
Tennessee Ridge
Byrdstown
Linden
Wartburg
Ardmore
Sharon
Lyles
Dodson Branch
Tellico Plains
Bruceton
Obion
Sullivan Gardens
Henning
Rutherford
Winfield
Scotts Hill
Midtown
Gray
Roan Mountain
Atwood
Bradford
Huntland
Orlinda
Lakewood Park
Collinwood
Gainesboro
Mason
Rossville
Fincastle
Embreeville
Riceville
Trezevant
Allardt
Telford
Altamont
Friendsville
Ridgeside
Clarksburg
Fall Branch
Alexandria
Luttrell
Eagleville
Philadelphia
Bulls Gap
Decaturville
Lobelville
Orebank
Crab Orchard
Palmer
Grimsley
Russellville
Bethel Springs
Sunbright
Flat Top Mountain
Coalmont
Rockford
Eastview
Maury City
New Hope
Mooresburg
Walnut Grove
St. Joseph
Chesterfield
Hollow Rock
John Sevier
Delano
Michie
Cosby
Moscow
Niota
Morrison
Sequatchie
Puryear
Watauga
Beersheba Springs
Middleton
Adams
Friendship
Finley
Pittman Center
Stanton
Gallaway
Saltillo
Trimble
Clarkrange
Wartrace
Parker's Crossroads
Minor Hill
McDonald
Bell Buckle
Charleston
Baneberry
Townsend
Ethridge
Doyle
Castalian Springs
Gibson
Petersburg
Helenwood
Vanleer
Summertown
Williston
Ducktown
Pleasant Hill
Woodland Mills
Calhoun
Lenox
Kahite
Hornbeak
Copperhill
Fairgarden
Andersonville
Elkton
Gates
Ooltewah
Gadsden
Flintville
Gilt Edge
Walland
Leoma
Lynnville
Henry
Toone
Counce
Petros
Cumberland City
Big Sandy
Baileyton
McLemoresville
Bon Air
Bethpage
Briceville
Griffith Creek
Finger
Beech Bluff
Guys
Liberty
Stantonville
Wrigley
Burlison
Dowelltown
Mayland
Cottontown
Pinson
Pelham
Grand Junction
Darden
Blanche
Cedar Hill
Sardis
Butler
Bowman
Ramer
Centertown
Cumberland Gap
Hilham
Hornsby
Parrottsville
Wildersville
Braden
New Deal
Garland
Auburntown
Statesville
Hickman
Hillsboro
Oakdale
Rives
Pocahontas
Medon
Milledgeville
Farner
Fairfield
Norene
Whiteside
Bransford
Shiloh
Saulsbury
Big Rock
Childers Hill
Yorkville
Taft
Samburg
Morris Chapel
Nixon
Elgin
Westpoint
Slayden
Greenvale
Iron City
Randolph
Walterhill
Palmersville
Mitchellville
Enville
Graball
Luray
Chewalla
Ocoee
Normandy
Huron
Yuma
Conasauga
Hickory Valley
Viola
Tuckers Crossroads
Holladay
Silerton
Belvidere
Prospect
Buchanan
Bogota
Dellrose
Dukedom
La Grange
Robbins
Frankewing
Cottage Grove
Mercer
Eva
Lavinia
Orme
Sherwood
Wynnburg
Whitlock
Dancyville
Coker Creek
Miston
Essary Springs
Duplex
McGlamery Stand
Kempville
West End Heights
West Forest
Range
Crouch Crossroad
Buckeye
Bucklick
Greenwood Heights
Greenwood Forest
Bonicord
Bonnertown
Bonneville Estates
Rocky Spring
Parkburg
Palestine
Parragon
Wheelerton
Unity
Reeves
Reesetown
Reliance
Kelso
Henryville
New Salem
New Safford
Laurel Brook
Creekwood
Rarity Bay
Charleys Branch
Kingston Woods
Culvahouse
Chestnut Mound
Chestnut Hill
Lancing
Mooneyham
Moralfa
Mole
Mooney
Montague
Morton Hill
Morrison Creek
Hopson
Zion Hill
Good Hope
Turners Station
Beech Hill
Beech Grove
Belk
Beeler Mill
Beechnut City
Bells Mill
Bella Mara Estates
Poplins Crossroads
Henardtown
Hardison Mill
Clear Springs
King Arthur Court
Union Grove
Skaggston
Baucom
Big Cherokee
Viar
Ramsey
Latham
Sunrise
Sunnyside
Mulloy
McKinley
Cross Lanes
Dibrell
Gross Crossroad
Sugar Grove
Sugar Hill
Sulphur
Sulphura
Lily Grove
Lillard Mill
Linary
Limestone Cove
Line Spring
Lindsay Mill
Link
Liners
Liberty Hill
Ledbetter
Alpha
Sulphur Springs
Valley Creek
Martha
Glendale
Glendale Estates
Waco
Five Points
Fernvale
Farrar Hill
Felker
Asbury
Park Settlement
Pandora
Papaw
Parker Ford
Haydenburg
Fordtown
Hornet
Saint James
Porter
Port Serena
Arkland
Armona
Black Jack
Black Oak
Oakfield
Ridgeview Heights
Ridgewood
Ridley
Pennine
East Etowah
Crockett
Fulton
Pleasant Valley
Collins
Dodson
Cataska
Bluffton
Sparkman
Spencers Mill
Pine Hill
Craggie Hope
Mankinville
Raulstontown
Alexander Springs
McConnell
Irish Cut
Howard Mill
Howard Springs
Howard Quarter
Horsleys
Howard
Howardville
Shelbyville Mills
Hillville
Hillvale
Himesville
Lawson Crossroad
Hubertville
Plateau
Watkins
Warwicktown
Watauga Flats
Union
Fisherville
Legate
Piney Flats
Pleasant Garden
Boxwood Hills
Bell Campground
Eagle Point Cabin Area
Carpenter Campground
Camp Tom Howard
Meigs Cabin Area
Lakemont Cabin Area
Shooks
Shooks Gap
Buena Vista
Woodville
Wooldridge
Camp Ocoee
Cotton Lake
Big Spring
Choptack
Chota
Brookfield Acres
Brooklin
Craft Spring
Crabtree
Coxville
Coxburg
Cranmore Cove
Crandull
Craigfield
Mifflin
New River
Barnes
Pebble Hill
Windy City
Windletown
Pleasant Grove
Wilbur
Whitfield
White Oak
White Horn
Wildwood Mill
Holly Springs
Chestnut Ridge
Vance
Richardsons
Powers
Royal Oaks
Royal Blue
Mount Hope
Bellefounte
Lakemont
Lakemoor Hills
Lakeshore Estates
Peach
Alto
White Hill
Egypt
Cactus Cove
Cabo
Cedar Chapel
Aethra
Adams Crossroads
Adams Mill
Cove Creek
Flat Hollow
Cumberland View
Patty
Seaton Spring
Seeber Flats
Scoot Mill
Scenic Point Estates
Screamer
Sequoyah Heights
Irving College
Frog Pond
Frog Jump
Sunnyhill
Piney
Pinewood
Pine Top
Pine Orchard
Pineville
Pierce
Tennessee City
Terry
Terrell
Pope
Wetmore
West Oneida
Masseyville
Roseville
Cherry Valley
Chestnut Bluff
Douglas Estates
Griffintown
Westport
Elkmont
Furnace
Dallas Crest
Cedar Bluff
Little White Oak
Gum
Center Point
Wood
Johnsonville
Johnsons Mill
Green Acres
Heiskell
Kimberlin Heights
Paine Spring
Pailo
Otes
Overton
Owl Hoot
Pactolus
Ozone
Wheel
Brattontown
Brazil
Brick Mill
Three Oaks
Three Points
Mount Horeb
Johnsons Chapel
China Grove
Hortense
New Middleton
Tackett Creek
Dillton
Stiversville
Cheap Hill
Compton
Como
Kings Ridge
Kingsley Station
Kingston Heights
Kingston Hills
Commerce
Gennett Camp
Chestnut Grove
Milburnton
Mill Brook
Pinnacle
Green Pine
Frierson Town
Freewill
Lone Star
Godwin
Glenwylde
Barkertown
Baptist Ridge
Barefoot
Bald Point
Barr
Camp Creek
Crackers Neck
Piedmont
Cold Spring
Forest Grove
Borden Village
Flatwood
Lascassas
Pollard
Sunkist Beach
Kansas City
Keenburg
Cross Roads
Oak City
Deep Springs
Strahl
Stowers
Strauss Mill
Stokes
Stockton
Stokes Mill
Maple Grove
Longview
Lorraine
Lost Creek
Lonewood
Long Creek
Longs Bend
Louise
Okolona
Old Patty
Center Hill
Center Grove
Sawyers Mill
Springdale
Springers Station
Turnersville
Glenmary
Glenmore Estates
Pioneer
Walnut Shade
Bold Spring
Bonsack
Boothspoint
Bone Cave
Bonham
Bottle Hollow
Fall Creek
Fairview Heights
Fanchers Mills
Falls Mill
Long Hollow
Juno
Saint Clair
Saint Bethlehem
Pine Grove
Spot
Woods Valley
Poplar Springs
Appleton
Elverton
Bledsoe
Blakeville
Blair
Blue Grass
Blue Gem
Kaywood
Dean
Deason
Patterson Crossroads
Little River
Shady Grove
Pleasant Shade
Dockery
Catons Grove
Cave Mill
Catoosa
Cave Creek
Cedar Fork
Cedar Grove
Cave Spring
Mahan Village
Overall
Neubert
Edgewood Acres
Corryton
Akard Addition
Belfast
Tupper Town
Holly Creek
Holly Leaf
Horner
Hornertown
Hilltop
Hillsdale
Melville
Foust
Fourville
Winner
Aetna
Tiptop
Tilghman
Tioga
Tibbs
Tiger Tail
Thula
Thurman
Sentertown
Sentinel Heights
Russell Fork
Russell Hill
Bakerville
Forks of the River
Bowmantown
Glen Alpine
Rascal Town
Mission Oaks
Miser Station
Coulter Shoals
Duck Creek
Dry Hill
Doyle Springs
Douglas
Butlers Landing
Hubbard
Big Creek
Allens
Bridwell Heights
Sand Ridge
Wilder
Palmyra
North Springs
Old Lawton
Old Middleton
Winchester Springs
Tottys Bend
Holly Grove
Holly Heights
Boyd
Richwoods
Bradleytown
Roy
Moodyville
Bumpus Mills
Richmond
Lakeside
Lakeview
Lakeside Park
Sugar Creek
Throckmorton
Camp Ground
Pleasant Ridge
Calistia
Chalet Village
Allisona
Little Hope
Taylors Crossroads
Anthony Hill
Afton
Mason Grove
Sunset
Bethel
Rosemark
Piney Grove
Piney Shores Estates
Pinhook
Pinkney
Pisgah
Hookers Bend
Blue Bank
Graveston
Big Piney
Sharondale
Childress
Lynn Garden
Waucheesi
Redwine
Etter
Kyles Ford
Millsfield
Heath
Old Salem
Cusick
Curve
Chaska
Dossett
Jenkinsville
Wayland Springs
Longtown
Gulf Park
Gulfwood
Jimtown
McCutchen Heights
Castle Heights
May Acres
Griffen
Barton Mill
Oslin
Orchard View
Orgains Crossroads
Orrs
Old Zion
Oldham
Opossum
Harrison Bluff
Nobles
Rock Springs
Elm Springs
Meadow Branch
New Prospect
Tabernacle
Cozette
Disney
Roberts
Bruner Grove
Chalklevel
Meridian
Meadorville
McMillan
McMullens
Midtown Heights
Eureka
Presley Ridge
Eulia
Little Doe
Mars Hill
Miller Cove
Mill Seat
Millstone
Miller Flats
Chandler
Solo
Greystone
Greenwood
Heather Heights
Giles Town
Lickskillet
Bear Wallow
Barton Springs
Barthelia
Bates
Bass Bay
Batley
Bates Hill
Bear Stand
Beans Creek
Lone Mountain
Guntown
Bunker Hill
Kilsyth
Booneville
Sitka
Mill Spring
Milltown
Oakwood
Luna
Canaan
Briar Thicket
Bryant Station
Crunk
Tarlton
Sykes
Tariffville
Mitchell
Lomax Crossroads
Lodi
Locust Springs
Locust Mount
Livesay Mill
Litton
London
Kirk
Silverdale
Acme Mill
Mount Ararat
Pioneer Village
Rockland
Rockville
Bloomington Heights
Tipton
Tiprell
Bear Spring
Bluewing
Blue Springs
Bluff Springs
Bluff Creek
Blue Sky
Tidwell
Bluhmtown
Fowler Grove
Fox Bluff
Frankfort
Forty Forks
Freeland
Jumbo
Haley
Tylersville
Mint
Pall Mall
Five Forks
Fish Springs
Bullet Creek
Buladeen
Decatur Hills
Montezuma
Difficult
Volunteer Heights
Voorhies
Concord
Chalybeate
Chanceytown
Cedar Springs
Chanute
Mahoney Mill
Major
Camelot
Washington College
Nunnelly
Edna
Arminda
Armour Village
Arcott
Arden
Arline
Armathwaite
Antioch
Arcadia
Hixon
Holiday Shores
Four Points
Hurley
Olivehill
Walkertown
Tobaccoport
Titus
Tom Town
Todd Town
Toomy
Travisville
Topside
Tremont
Treadway
Belleview
Belle-Aire
Sequoyah Estates
Sequoyah Hills
Sequoia Grove
Whitesburg
Arrington
Arp
Arrowhead
Bellevue
Belleville
Moores Chapel
Wellwood
Beaver
Bowen
English Creek
Shore Acres
Cunningham
Bungalow
Wyatt Village
Bird Mill
Bishop
Bilbrey
Brace
Boynton Valley
Coster Yards
Austins Mill
River View
River Hill
Roaring Springs
Roark Cove
Broadway
Dogwood Shores
Dogwood Flat
Dolomite
Donoho
Dotson
Howell Hill
Homestead
Pearl City
Faulkner Springs
Old Fields Place
Temple Acres
Hickory Point
Holston
Millertown
Smoky View Estates
Rudolph
Buncombe
Wear Valley
Valley View Heights
Quebeck
Lancaster
Sylco
Brewstertown
West Robbins
Campaign
Camp Jordan
Barfield
Willow Grove
Ironsburg
Hitchcox
Milo
Cates
Roslin
Busselltown
Brotherton
Eagle Point
Eagle Furnace
Summit
Fremont
Towee
Pleasant Point
Hamlin Town
Wesleyanna
Cross
Moshina Heights
Millican Grove
Summer City
Soddy Lake Heights
Boatland
Nauvoo
Camp Placid
Clouse Hill
Gerren Heights
Watts Bar Estates
Mountain View
Liverworth
College Hill
Dykes Crossroads
Dyllis
Centersville
Gum Springs
Grigsby
Grizzard
Law Chapel
Dentville
Freemont
Chinquapin Grove
Valleyview Subdivision
Van Buren
Bethlehem
Dixie Lee
Old Winesap
Old Englewood
Old Cumberland
Old Antioch
Okra
Ogden
Offutt
Harrtown
Rader
Radmoor
Raccoon Valley
Crockett Mills
Eden of the Lake
Grassy Creek
Martin Springs
Boomer
Victoria
Licklog
Lillydale
McCains
Crystal Springs
New Zion
Lanier
Stony Point
McAllisters Crossroads
McPheeter Bend
McCookville
McElroy
McDaniel
McHarg
Little Cherokee
Kingfield
Collins Mill
Wolf River
Marlow
Mud Creek
Muddy Pond
Mowls Mill
Mount Zion
Mount Vernon
Pate Hill
Salem
Falcon
Emory Valley
Youngville
Youngs Crossing
Silver Point
Silver Springs
Good Luck
Ashland
Arno
Arrow
Pillowville
River Heights
River Hills
Coile
Park Grove
Manson
Red Hill
Helena
Hill
Finney Patch
Flag Pond
Gravelotte
Odd Fellows Hall
Taylor Crossroads
Tampico
Lucy
Lively
Crystal
Bruceville
Kirkland
Sweetgum
Swan Bluff
Susong
Surprise
Glade
Padgett Mill
Willis Springs
Belmont West
Bemis
Soddy
Lakeharbor
Lakewood Village
Lambert
Only
Fort Henry
Fort Loudon Estates
Glover Hill
Smartt
Chesney
Denton Crossroads
Signal Hills
Roe
Rocky Branch
Linsdale
Tin Cup
Bright Hope
Brittsville
Brockdell
Walling
Flint Springs
Flat Top
Flat Branch
Fort Harry
Hales Camp
Forest Highlands
Forest Hill
Sadlersville
Milton
Millview
Mimosa Estates
Kedron
Oak Grove Heights
DeRusk
Duo
Duncantown
Dykes
Dutch Valley
Madie
Choto Hills
Carter
Chapmansboro
Chaseville
Cheeks Crossroads
Cherokee
Cherry Crossroads
Knob Creek
Middle Creek
Middle City
Malesus
Glimp
Aldenwood Park
Annadel
Anglers Cove
Anderson
Anchor Mill
Amis
Alloway
Hillcrest
Hillsview
High Point
Highland
Hico
Hickory Grove
Shawanee
Fountain Heights
Fountaincrest
Fountain Head
Archville
Apalachia
Oldfort
Sherril Heights
Revilo
Trousdale
Turkey Track
Trent Valley
Trinity
Twin Oaks
Bellwood
Bloomington
Rennbore
Black Center
Black Creek
Piney Woods
Spring Valley
Ashburn
Rudderville
Phillips
Phillippy
Caney Spring
Archer
Culleoka
Culpepper
Burrville
Suggs Creek
Brackentown
Fort Loudon
Forty Five
Cottage Home
Mount Pelia
Flatwoods
Anthras
Rinnie
Riley
Richardson Cove
Riggs Crossroads
Richville
Rich
Rhyan Springs
Rich Creek
Broadview
Broadmoor
Broad Acres
Lanton
Doeville
Dog Hill
Dogtown
Dixie Mills
Doaks Crossroads
Doddsville
Dogwood
Durhamville
Midvale
Clouds
Woodlawn
Ridgedale
Tabor
Almaville
Allons
Allred
Double Springs
Capleville
Sheybogan
East Jamestown
East Hill
Round Top
Old Glory
Old Fremont
Rally Hill
Hickory Hills
Hickory Hill Estates
Hollywood
Stone
Rucker
Norma
Reagan
Readyville
Raysville
Quito
Lancelot Acres
Lancaster Hill
Sutherland
Hodgetown
Sterling Park
Maplehurst
Lightfoot
Willette
Harmony Hills
Harms
Warrens Bluff
East Brainerd
Florence
Woodstock
Hinds Creek Valley
Edgewood Heights
Edgewood Hills
Edgewater
Edgewood
Housley
Lusk
Griffith
Carlisle
West Maryville
West Hima
West Hills
Anes
Bryson Mountain
Long Branch
Grandview
Bobtown
Eagan
Thomasville
Summitville
Presbytery Camp
Birdsong Heights
Pleasant Vale
McAllister Hill
Mayday
Hatchie
Hatchertown
Hoodoo
Newcastle
Newcomb
Sumac
Greivertown
Weaver
Ensor
Mount Vinson
Mount Olive
Northcutts Cove
Waconda Point
Neil
Nemo
New Bethel
New Boston
New Corinth
New Era
New Harmony
Doran Addition
Jena
Limestone
Moons
Littlelot
East Union
Eastbrook
Eastdale
Hurricane
Center Star
South Tunnel
Dykes Mill
Eagle Creek
Earleyville
East Cyruston
East Fork
Halls Creek
Half Acre
Hales Point
Halfway
Half Moon Shores
Gunnings
Hales Crossroads
Hale Mill
Denton
Deerfield Acres
Del Rio
Cash Point
Boma
Bolton
Elbridge
Elbethel
Elba
Bethesda
Crisp Spring
Crescent View
Harrison Hills
Cherokee Heights
Lake City
Claybrook
Hustburg
Murray Store
Cub Creek
Cuba
McBurg
Tallassee
Cove Creek Cascades
Leighton
Leinarts
Laurel Grove
Poplar Grove
Trails West
Chittum
Cherrybrook
Largo
Mudville
Mudsink
Murrelltown
Murphy Mill
Nance
Neely Crossroads
Needmore
Warrensburg
Hays
Ottinger
Stakely Mill
Catalpa
Caton
Capitol Hill
Cardiff
Canadaville
Carlock
Singleton
Pomona Road
Goodspring
Staffords Store
Bakerton
Bakers Crossroads
Baker Crossroads
Baker Bluff Subdivision
Bain
Bachelder
Bacchus
Babbs Mill
Aymett Town
Avondale
Cartwright
Taylors Crossing
Taylorsville
Taylortown
Pigeon Roost
Parker
Vasper
Harrisburg
Head of Barren
Theta
Lower Holly Creek
Cooper Mill
Coptown
Conyersville
Cook Mill
Conklin
Conway
Cool Springs
Cooktown
Sugar Tree
Sugarlimb
Burchfield Heights
Manleyville
Mulberry
Dickson Town
Leatherwood
Speiden
Spencer Hill
Speck
South Liberty
Southport
Snow Hill
South Fork
Maple Hill
Gladdice
Austral
Duncanville
West Emory
Welch Crossroad
Webbs Jungle
Watson
Waycross
West Harpeth
Laurel
Lapata
Laurel Bluff
Lanceville
Lamontville
Lantana
Lankford Town
Laurel Fork
Providence
Davidson
Staffordtown
Davis Chapel
Osage
Ostella
Austin
Blowing Springs
Twinton
Timesville
Fochee
Beacon
Brayton
Bradshaw
Bradbury
Boyds Creek
Walnut Log
Antioch Harbor Resort
Brush Creek
Holland Ford
Holiday Hills
Hobbs Hill
Three Point
Whitesand
Peavine
Manila
Cherry Hill
Maddox
Jackson Range Station
Sowell Ford
Gabtown
Belltown
Chilhowee
Chestoa
Chestnut Valley
Chic
Chestuee
Crawford
Rankin
Rankin Cove
Backwoods
Alder Branch
Alder Springs
Albany
Alberton
Alexander Mill
Allingham
Hendon
Henry Crossroads
Hiawassee
Hickory Forks
Hinkle
Hinkledale
Dowler Heights
Leach
Spring Creek
Foundry Hill
Fosterville
Flourville
McFarland
Woodmore
Unitia
Union Valley
Union Ridge
Union Hill
Underwood
Bella Vista Acres
Mount Union
Mount Herman
Rozells Mill
Reubensville
Sengtown
Moores Camp
Whitthorne
Williams
Wellsville
Mount Lebanon
Crucifer
Weakley
New Midway
Peytonsville
Bairds Mill
Rough Point
Rocky Ridge
Roddy
Rodemer
Rogana
Whitleyville
Rogers Creek
Romeo
Detroit
Desha
Denmark
Deermont
Ditty
Disco
Lulaville
Midfields
Midland
Middleburg
Clopton
Houston
Sycamore Swamp
Mount Orange
Mount Tabor
Kirkwood
Kissling Crossing
Alta Vista
Alpha Heights
Alnwick
Alpine
Bradyville
Tekoa
Teague
Ten Mile
Shepp
Vestal
Lakemoore
Routon
Rover
Peak
Pomona
Baggettsville
Bailey
Hidden Hills
Hidden Valley
Trundle Crossroad
Gassaway
Smith Shoals Subdivision
Cedar Creek
Sidonia
Elmwood
Rocky Grove
Zion Grove
Serles
Blue Spring
Timothy
Woodrow
Loudon City Park
Breedenton
New Canton
Bray
Bratchers Crossroads
Belmont
Edith
Courtland
West Shiloh
West View
Westavia Woods
Bellsburg
Centerview
Miller
Bodenham
Pollards Mill
Polecat
Poor
Ponders
Poplar
Poplar Creek
Boonshill
Pondville
Water Fork Mill
Block
Warren
Reeders Crossing
Lincoln
Puncheon Camp
Pumpkintown
Campbellsville
Payne Cove
Brookside Mill
New Providence
New Loyston
Nash
Hickory Tree
Georgetown
Solway
Locke
East Sweetwater
Hunting Hills West
Torbet
Theodore
Southside
Granite
Grantsboro
Grassy Cove
Grassy Fork
West
Walter Crossroad
Cassville
Maggies Mill
Macedonia
Yettland Park
Click Mill
Greystone Heights
Boles
McDonald Hill
Mill Creek
Sycamore
Riverside
Roan Hill
Myers
Gilchrist
Petway
Grassland
Lick Creek
Betsy Willis
Ocana
Tanglewood
Tan Rara Oesta
Trade
Euchee
Enon
Marion
Marimont
Powder Springs
Taylor Hill
Little Milligan
Camargo
Farmers Union Landing
Farmington
Mimosa
Millville
Garber
Mount Crest
Mount Denson
Mount Harmony
Mossy Spring
Motch
Mount Airy
Knox Park
Dellwood
Beasley
Caldwell
Callie
Caigletown
Cagle
Cairo
Cain Mill
Shop Springs
Flowertown
Riverton
Habersham
Hackberry
Scribner
Sebowisha
Scott Hill
Carpenter Addition
Vanntown
Burristown
Dotsontown
Blevins
Offset
Venable Spring
Idlewild
Idlewood Acres
Galewood
Galen
Ideal Valley
Rock House
Cowden
Cowan Springs
Cortners Mill
Coulterville
Corbandale
Coran
Corona
Cordell
Bride
Keltonburg
Mule Hollow
Iconium
Hygeia Springs
Clover Hill
Crowley Store
Marys Grove
Slick Rock
Slatestone
Smarden
Smithtown
Smithfield
Snodgrass
Baltimore
Verdun
Orysa
Saundersville
Dixonville
Turley
Oswego
White Hollow
West Mill
West Union
Westbourne
Westside
Laurel Hill
Laurelburg
Lawnville
Lawson Mill
Leadvale
Southall
Union Cross
Grady
Meades Quarry
Meadow
Forest Park
Forest Mill
Siloam
Silver Hill
Pilot Knob
Pine Creek
Stringtown
Bryson
Brysonville
Bruton Branch
Bryan Mill
Long Island
Bigbyville
Mineral Springs
Mineral Park
RoEllen
Graham
Napier
Metal Ford
Chipman
Daysville
Cove Lake Estates
Dixon Springs
Morrison City
Christmasville
Caney Creek
Citico Beach
Choto Estates
Christian Bend
Middle Fork
Chapman Grove
Clayton
Swannsylvania
Beech Springs
Adkins Mill
Acorn
Addison
Alanthus Hill
Heloise
Helton
Hematite
Hembree
Hayesville
Hebbertsburg
Henard Mill
Henderson Springs
Claylick
Lazy Acres
Oral
Belle Eagle
Gant
Kittrell
Triune
Berrys Chapel
Proctor City
Mooresburg Springs
Mooresville
Mooring
Westwood Hills
Asia
Thomas Springs
Promise
The Crossroads
Mount Joy
Star Point
Bybee
Bakewell
Bakersworks
Tarsus
Valley View
Ball Play
Roby
Robinson Mill
Robinson Crossroads
Rock Hill
Rockport
Rockledge
Whitehead
Middlebrook Acres
Middle Valley Estates
Clinchmore
Clinch View
Fruitvale
Fruitland
Jalapa
Shell Creek
Jacks Creek
Fredonia
Pea Ridge
Paynes Store
Porters
Pond
Pottsville
Big Springs
Northwoods
Clevenger
Smithland
Mason Hall
Sevier Home
Canaan Grove
Lamont
Hodges
Holland Mill
Jenkins Mill
Washington Heights
Angeltown
Whispering Hills
Mecca
Silica
Sims Ridge
Mixie
Highland Springs
Thornton
Porterfield
Poplar Top
Port Royal
Poplar Hill
Poplar Ridge
Boom
Bond
Bon Aqua
Boones Creek
Wasp
Greens Mill
Greenway
Jones Cove
Erie
Conner Heights
Sandy Hook
Santa Fe
Spring Place
New Victory
McIllwain
Delina
Eastport
Huntersville
Hunters Point
Toulon
Green Valley
Green Pond
Green Grove
Greens Crossroad
Greenland
Greenhaw
Greentown
Greens View
Maymead
Clarketown
Independence
Palmetto
Swift
Peters Mill
Pedigo
Peeled Chestnut
Peewee
Peppertown
Handleyton
Terry Estates
Poga
Point Pleasant
Lewis Store
Talley
Cliff Springs
Hurricane Mills
New Town
Cortner
Lawrence
Law
Board Valley
Luther
Malone
Madge
Magnolia
Manring
Faxon
Match
Fuller
Copper Ridge
Mount Nebo
Neapolis
Jarrell
Ketner Mill
Elora
South Dyersburg
Beech Bottom
Haysville
McKinnon
Floraton
Pine Haven
Haney
Halls Mill
Halltown
Hamble
Hamilton Mill
Gum Flat
Gum Creek
Postelle
Postoak
Idaville
Blue Mill
Farmer Mill
Hemlock Park
Rock Haven
Camp Wildwood
Gap of the Ridge
Gann
Leipers Fork
Starkeytown
Stegall
Stephenson
Stewart Hill
Stacy
Stainville
Stanfill
Tatumville
Lesters
Leoni
Lee Valley
Lenow
Leftwich
Kerrville
Goodsprings
Sewee
Meadowbrook
Forge Ridge
Morgan Springs
Morgantown
Morley
Morganton
Ottway
Brookside
Brown Mill
Brown Crossroads
Browns
Browns Mill
Brundige
Broylesville
Little Rock Mills
Rogers
Mimosa Heights
Ball Camp
Pine View
Ravenscroft
Deans
Deanburg
DePriest Bend
Gorman
Burwood
Burton Mill
Macon
Double Top
Duff
Brown Ellis
Claxton
Claysville
Clay Hill
Clearmont
Cloud Creek
Clifty
Gandy
Mengelwood
Mentor
Creek Side
Crenshaw
Crescent
Belleview Estates
Olde Mill
Old Washington
Avondale Springs
Okalona
Sandhill
Young Bend
Yount Town
Yukon
Zacharytown
Zenith
Haws Crossroads
Havana
Hathaway
Hawthorne
Leapwood
Leanna
Ridge Lake North
Prairie Creek
Prairie Peninsula
Prairie Plains
Glen Alice
Glass
Allen Grove
Opossum Creek Pines
Summersville
Highcliff
Hendron
Stock Creek
Rotherwood
Moorman
Campbells Station
Whitaker
Berea
Berlin
Berkshire Wood
Hurricane Hill
Harris Hills
Balltown
Perrin Hollow
Busseltown
Busby
Shaw
Shaver Town
Sharp Place
Hughey
Hughes Loop
Corinth
Rutledge Falls
Sadler
Ruthledge Hill
Russell Crossroads
Russell Mill
Rushy Springs
Russell Crossroad
Safley
Saint Andrews
Clementsville
New Markham
Free Hill
Peabody
Dulaney
Dull
Lynn
Holtsville
Holttown
Northshore Woods
Northshore Estates
Lacy
Turtletown
Sevenoaks
Cato
Canby Hills
Evanston
Wilkinstown
Hermitage Springs
Echo Valley
Jewell
Woodland Acres
Love Lady
New Enterprise
New Dellrose
Jeremiah
Edgemont
Wilder Chapel
Hawkinsville
Obey City
Harwell
Oakview
Westover
Ruthton
Goose Horn
Carter Crossroads
Blue Springs Resort
Sunset Hills
Roneys Store
Probst
Quincy
Pursley
Marbledale
Pond Hill
Pond Grove
Toqua
Maxwell
Maxey
Shandy
Enterprise
Laguardo
Lake Tullahoma Estates
Sawdust
Scotts Mill
Gift
Jefferson Springs
Welch Camp
Buffalo Valley
Buffat Heights
Lockertsville
Gudger
Henrietta
Lexie Crossroads
Spanish Trails
Gnat Grove
Gnat Hill
Globe
Glover Crossroad
Glenobey
Gobey
Goin
College Park
Coletown
Bloomington Springs
Pan Gap
Uptonville
Patterson
Parry
Peakland
Pawpaw Plains
Pattersonville
Patterson Mill
French Broad
Hampton Station
Nickletown
Lansdell Park
Brick Church
Talbott
Seven Islands
Leonardtown
West Myers
Tranquillity
Stewart
Dotsonville
Thompsons Crossroads
Thorn Hill
Milldale
Lowryville
Lower Mill
Luskville
Luminary
Mount Moriah
Neva
Farrport
Drapers Crossroads
Cherokee Hills
Cherokee Ridge
Cherokee Woods
Cherry
Hickory Withe
McNairy
Goat City
Owl City
Fall River
Elysian Grove
Beardstown
Elkhorn
Elkins
Elizabeth
Elk Mills
Elmore
Ellis Mills
Emery Mill
Eno
Harbuck
Fly
Ashley Oaks
Ashport
Shingletown
Oxmore Hills
Harr
Harpeth
Harmony Grove
Harmony
Hargiss
Hardscrabble
Hartmantown
Keefe
Gum Spring
Monoville
Coble
Ellis Mill
Emmett
Ernestville
Pruden
Clairfield
Vesta
Verona
Vernon Heights
Lake-A-Wana
Elkhead
Montvale
Burbank
Chilhowee View
Chilhowee Hills
Woolardtown
Grandview Terrace
Gray Acres
Brownington
Servilla
Hillard
Springvale
Spout Springs
Spivey
Squirrel Flat
Spruce Pine
Bingham
Adair
Acton
Tate
Jonesville
Jonestown
Jewett
Fork Ridge
Fork Mountain
Bell Bridge
Burke
Burt
Burem
Burgen
Burger
Caffey
Box Elder
Joppa
Shipetown
De Lap
DeArmond
Pine Springs
Wilsonville
Winn Springs
Harmon
Cambria
Deer Lodge
Waterloo
Johntown
Sand Switch
Hebron
Coal Hill
Coaling
Cloud Ford
Clovercroft
Club Springs
Freeway
Austin Springs
Sandy Point
Caney Hollow
Yoakum Crossroad
Yellow Springs
Yankeetown
Yager
Wynn
Yellow Creek
Yell
Yeary Mill
Yateston
Ridenour
Rickman
Riddleton
Riddles Store
Mona
Bugscuffle
Highland Acres
Midway
Mount Pisgah
Bonny Kate
White Oak Flat
White Fern
Cordova
Mary Chapel
Calderwood
Cairo Bend
Hardin Estates
Bargerton
Flat Rock
Horse Creek
Rural Vale
Ruppertown
Rosedale
Rose Hill
Rossview
Ruby Falls
Rowland
Eads
Jones
Long Rock
Timberlake
Tasso
Ivy Bluff
Grays Crossing
Fraterville
Rotherwood Hills
Village Green
Vildo
Green Meadow
Birchwood
Northbrook
Northcott
Wyatts Chapel
The Y
Park Station
Friends Station
Bryan Hill
Stinger
Carlton
Ivy
Isabella
Cold Springs
Herbert Domain
Heritage Hills
Calls
Harris
Love Station
New Haven
Hickory
Blue Hill
Bangham
Woolworth
Lakeview Manor
Sandy
Sadie
Westborough
Westel
Westlyn
Banner Springs
Tatesville
Yum Yum
Hopkins Crossing
Union Heights
Bessie
Bethany
Rome
Rolling Hills
Ramah
Ransom Stand
Rafter
Ragsdale
Rays
Red Ash
Rather
Raven Branch
Halls Crossroads
Hallbrook
Ponderosa Hills
Ponderosa
Stroudville
Cerro Gordo
Cumberland View Estates
Lake Crest
Lake Drive
Lake Harbor Estates
Lake Hills
Mount Tucker Addition
Little Crab
Double Bridges
Chapmans
Wedgewood Hills
Hale
Branchville
Blockhouse
Ebenezer
Bellview
Bergmantown
Berry
Benton Cut
Graham Mill
Goodbars
Goodrich
Goodfield
Gordonsburg
Gooseneck
Gossburg
Goshen
Dry Creek
Coffee Ridge
McMahan
McKnight
Shubert
Beechwood
Skyline Park
Pleasantville
Bath Springs
Tharpe
Laneview
Lovelace
Northpoint
Chinubee
Laconia
Trigg
Trigonia
Tennemo
Taylors
Taylor Mill
Templow
Templeton
Marshall Hill
Martel
Mashburn
Mason Springs
Massengill Mill
Matlock Ford
Lockes Mill
Fancy
Ellendale
Round Pond
Willis
Williamsport
Raines
Foster Crossroads
Maple Spring
Marvin
Lea Springs
Harpeth Valley
Dixie
Faix
Richard City
Ellejoy
Dollar
Denver
Union Central
Lexie
Scott
Wales
Waldens Creek
Edward Grove
Egam
Edwards Point
Eastland
Edgemoor
Eidson
Woody
Harris Mill
Hartford
Demory
Catlettsburg
Keeling
Monroe
Paulette
Kirby
Klondike
India
McCoinsville
McCloud
College Grove
College Park Estates
Coldwater
Colesburg
Maloneyville
Dumplin
Keebler Crossroads
Raus
Gardner
Willard
Wilkinsville
Sango
Jerusalem
Jessie
Jenkins Village
Ivydell
Ivyton
Jacksonville
Evansville
Evensville
Fox Fire
Fox Hills
Marble Hill
Gilmore
Rocky Mound
Tyson Store
Upper Holly Creek
Upper Mockeson
University View
Upchurch
Upper Windrock
Utah
Upper Shady
Upper Sinking
Van Dyke
Kalida
Keister
Kansas
Kellertown
Kenneytown
Ketchen
Kepler
Rialto
Forked Deer
Carson Springs
Golddust
Ryall Springs
Unaka Springs
Buffalo Springs
Buffalo
Bucksnort
Bucks Mill
Buckner
Washburn
East Side
Jones Valley
Nutbush
Binfield
Parkview
Riversburg
Cainsville
Boston
De Rossett
Persia
Perryville
Deerfield
Defeated
Davis
Darkey Springs
Davis Springs
Daylight
Days Crossroads
Dayton Spur
Brentwood Station
Johnsons Crossroads
Johnsons Grove
Moss
Flat Creek
Comfort
Combs
Columbia Hill
Conkintown
Condra
Adolphus
Akeman Crossroad
Benton Station
Old Sweetwater
Old Springville
Sandy Springs
Birds Bower
Sanford Hill
Bitter End
Wright
Woodland
Woodland Heights
Wolverine
Womack
Timber Ridge
Rose Creek
Paint Rock
Shady Rest
Shady Valley
West Haven
Highland Heights
Purdy
Newell Station
Stephens
Stella
Rheatown
Caney Branch
White Station
Graysburg
Static
Staunton Mill
Cades
Blue Creek
Blossom
Blooming Grove
Blair Gap
Barnesville
Scandlyn
Scarboro
Sanford
Saratoga Springs
Scaife
Sandlick
Sandy Ridge
Carroll
McClures Bend
Columbus Hill
Pennington Chapel
Bumpus Cove
Gravel Hill
Williamsburg
Clearbranch
Sharpsville
Black Fox
Ladds
Laddie Village
Tiger Valley
Frisco
Carters Creek
Cypress Inn
Fairlane
Fair Oaks
Lillamay
Landmark
Hinson Springs
Treeville
Horseshoe
Jernigan Town
Water Valley
Lovell Heights
Lovell
Cartertown
New Herman
Boone
Hickory Flat
Hickory Flats
Hollow Springs
Holloway
Thomas Addition
Thick
Third Creek
Saint Paul
North Liberty
Nubia
Ore Springs
Harbor Heights
Harbin
Hopewell Springs
Ritchie
Town Creek
Yokley
Benhill
Rogers Springs
Rolling Brook
Red Sulphur Springs
Red Oak
Red Walnut
Remy
Halls Hill
Morrell Mill
Robertson
Stonebrook
Stonewall
Shannon Hills
Center Point Lula
Cumberland Homesteads
Cumberland Heights
Isom
Indian Mound
Summerfield
Shirley
Shirleyton
Shofner
Short Creek
Siam
Sibley
Siglo
Sharps Chapel
Martel Estates
Virtue
Jaybird
Jearoldstown
Jeannette
Webber City
Webbtown
Webster
Hambright
Hampton Mill
McGhee
Quercus
Eastwood
Eaton
Eaton Forest
Eaton Crossroads
Big Lick
Big Ivy
Beulah
Bidwell
Vine Ridge
Gause
Genesis
Geneva
Gentry
Garrettsburg
Gath
Gattistown
Hanging Limb
Tantallon
Ralston
Polk
Sweet Lips
Laurel Bloomery
Gratio
Crosstown
Wills
Corder Crossroads
Clearwater
Trentville
Marshall
Marrowbone
Maples
Marmor
Marguerite
Marbuts
Curlee
Vinegar Hill
Elkmont Springs
Richland
Shellsford
Sherrilltown
Dante
Blue Goose
Rosser
Tigrett
Eve Mills
Evergreen
Excell
Fagin
Sixmile
Haynes
Forbus
Ford
Seven Cedars
Porter Gap
Topsy
Snows Hill
Holton
Honeycutt
Hopewell Mill
Martins Mills
Oak Plains
Oak Hill North
Oak Hills Estates
Gumdale
Mohawk
Mockingbird Hill
Dorton
Pilot Mountain
Kettle Mills
Olive Branch
Braytown
Upper Shell Creek
Glenwood
Apollo Shores
Alumwell
Crewstown
Flat Gap
Cummings Crossroads
Wilcox
Buntontown
Fernwood
Shawnette
Sandy Lane
Pleasant Hills
Browns Shop
Browntown
Isbell
Irwinton Shores
Irwin
Iron Hill
Inman
Ilford
Idol
Idaho
Barnardsville
Drake Forest
Tulu
Medford
Bailey Town
Tara Estates
Vernon
Vaughns Grove
Vervilla
Versailles
Vancel Mill
Van Hill
Vannatta
Vandever
Victory
Khotan
Kidwell
Kimbrough Crossroad
Kimery
Keyes Point
Keys Mill
Kincaid
Kincheloe Mill
Pinetree Estates
Springville
Ovoca
Ovilla
Silver Grove
Silver Lake
Shouns
Jones Mill
Bradburn Hill
Parkshore Estates
Parksville
Riverdale
River Oaks
Vardy
Nankipoo
Damascus
Cypress
Cumberland Springs
Cumberland Spring
Curtistown
Cummingsville
Damon
Climer
Miles Crossroads
North Cleveland
Barretville
Benton Springs
Belltown Mill
Belltown Hill
Ayers
Winona
Windrow
Windrock
Winesap
Winton Town
Winslow
Withamtown
Wirmingham
Rock Bridge
Rock City
Powell Heights
Shady Hill
Plant
Plainview Heights
Wixtown
Highland Park
Norris Park
Lakeview Estates
Rockwood Hill
Ritta
Two Chestnut
Twomey
Arthur
Cambridge
Calico
Mount Gilead
Stayton
White Oaks
Brier Hill
Brittontown
Hickory Heights
Cedar Crest North
Forest Heights
Hardy
Barren Plain
Sand Springs
Sampson
Salt Lick
Sal City
Sainville
Saint Marys
Saint John
South Berlin
Isham
Cloverdale
Boggess Crossroad
The Wye
Gravelly Hills
Greenlawn
Blackman
Homaway Village
Shady Acres
Harrison Point
Currie
Lovejoy
Ewingville
Lane
Waterville
Hiwassee College
Center
Blondy
West End
West Cyruston
Athendale
Aspen Hill
Ashwood
Wooddale
Woodfield Park
Wooded Acres
Bonta Vista Estates
Hickey
Twin Oak
Rocky Point
Newton
Newmansville
Noah
Ninemile
Nonaburg
Westwood Homes
Westwood Estates
Westwood
Chartersville
Balmoral
Grant
Sloanville
Cloverport
Sylvia
Sycamore Valley
Neptune
Painter Spring
Kinzel Springs
Bivens
Cumberland Furnace
Leesburg
Conasauga Heights
Mount View
Silver Creek
Silver City
Silvacola
Sims Spring
Silvertop
Skinner Crossroad
Minton Mill
Minersville
Mobra
Moccasin
Mitchell Springs
Moffatt
Mohawk Crossroad
Flewellyn
Montgomery
Dallas Hills
Dallas Gardens
Garrett
Garretts Mill
Galloway Mill
Gap Creek
Galbraith Springs
Gap Spring
Locust Grove
Sherwood Estates
Peckerwood Point
Bedford
Duncan
Dunbar
Speedwell
Duplex Mission
Beartown
Beasley Crossroads
Beaver Hill
Beaverdam Springs
Beckwith
Beech Fork
Wyricktown
Glen
Gladstone
Glades
Gismonda
Gilreath Mill
Gillises Mills
Gibson Wells
Gibbs Crossroads
Gernt
Lofton
Haigler Ridge
Harbison Crossroads
Pierce Station
Vale
Hampshire
Skinem
Baugh
Baugh Spring
Dupont Springs
Happy Hill
Protemus
Robison
Madison Hall
Suburban Hills
Briarwood
Chuckey
Christianburg
Knob Creek Mill
Hamburg
Howley
Mayview Heights
Cochran
Diana
Union Temple
Granville
Melvine
Little Creek
Little Cove
Lipe
Little Barren
Lisbon
Neely
Nough
Notchy Creek
Elk Valley
Scattersville
Liberty Grove
Goffton
Gaitherville
Gainesville
Rock Island
Little Emory
Champ
Rockdale
Phiferes
Drummonds
Jefferson
Vine
Eurekaton
Ephesus
Estes Pond
Erasmus
Epworth
Epperson
Skullbone
Welchland
Cotton Patch Crossroads
Minnick
Rehoboth
Happy Valley
Turkeyfoot
Kimmins
Dupont
Temperance Hall
Bridgeport
Cherrywood
Molino
Ridgeview
Clack Branch
Clarktown
Silver Ridge
Braemar
Mansfield
Churchton
Creston
Crestwood Hills
Crestwood
Wilhoite Mills
Hyndsver
Middle Settlement
Cravenstown
Lutts
Huffman
Huddle Mill
Hudson
Hunnicutt Mill
Hughett
Hull Mill
Hurst Mill
Melrose
Melbourne
Woodby Hill
Tumbling
Cottonwood Grove
Cotula
Dudney Hill
Tarpley
Vinta Mill
Waldensia
Kleburne
Kitchens
Kiser
Kirkstall
Kinneys
Kinderhook
Cronanville
Leeville
Lees Station
Dill
Primm Springs
Ruthville
Daus
Bufords
Witt
Brunswick
Wa-Ni Village
Thompson Crossroads
Thompson Mill
Thomas
Terrace View
Oakley
Three Forks
Flippin
Luckett
Lucky
Lovetown
Lower Mockeson
Cromwell Crossroads
Crowtexas
High Bluff
Cliffside
Howell
Bartlebaugh Subdivision
Bartlebaugh
Marbleton
Lewis Lane
Vulcan
Wade
Thorn Grove
Thompsons Store
Pine Ridge
Rugby
Ruskin
Norwood
Wingo
Winklers Crossroads
Wilson Hill
Williams Crossroads
Williams Mill
Williams Springs
Wilton Springs
Windle
Fikes Mill
Beverly
Plain Grove
Wolf Creek
Tate Springs
Grays Camp
Prosperity
Bible Hill
Pyburn
Lakewood
Oldtown
Chambers
Ware Branch
White City
Rocky Fork
McGeetown
Graytown
Benjestown
Belvins
Egan
Edwina
Terry Creek
Stinking Creek
Rice Bend
Shallowford
Sexton
Seth
Shaddon Mill
Seymour Heights
Shadrick Hill
Nameless
Frost Bottom
Phipps Bend
Peytona
Pettyjohn Mill
Philippi
Neboville
Graveltown
Forest Home
White Rock
Whitehead Hill
Striggersville
Meacham
Bucktown
Greenfield Bend
Kodak
Ko Ko
Tolley Town
Shacklett
Holston Valley
Holy Hill
Dale Acres
Elza
Red Row
Life
Imperial Estates
Dumplin Mill
Dallas
Houston
San Antonio
Austin
Fort Worth
McAllen
El Paso
Denton
Arlington
Corpus Christi
The Woodlands
Plano
Lubbock
Laredo
Irving
McKinney
Garland
Killeen
Brownsville
College Station
Amarillo
Grand Prairie
Frisco
Waco
Port Arthur
Pasadena
Mesquite
Harlingen
Tyler
Beaumont
Odessa
Carrollton
Midland
Abilene
Pearland
Texas City
Round Rock
Richardson
Temple
League City
Sugar Land
Lewisville
Allen
Wichita Falls
San Angelo
Edinburg
Longview
Conroe
New Braunfels
Mission
Bryan
Atascocita
Baytown
Texarkana
Pharr
Flower Mound
Cedar Park
Missouri City
Lake Jackson
Mansfield
San Marcos
North Richland Hills
Sherman
Georgetown
Victoria
Pflugerville
Rowlett
Spring
Euless
Leander
DeSoto
Wylie
Galveston
Grapevine
Bedford
Cedar Hill
Burleson
Rockwall
Haltom City
Huntsville
Keller
Kyle
Little Elm
The Colony
Coppell
Channelview
Schertz
Lancaster
Friendswood
Duncanville
Weslaco
Hurst
Waxahachie
Mission Bend
Rosenberg
Farmers Branch
La Porte
Copperas Cove
San Juan
Del Rio
Socorro
Lufkin
Deer Park
Midlothian
Timberwood Park
Nacogdoches
Harker Heights
West Odessa
Cibolo
Cleburne
Southlake
Canyon Lake
Weatherford
Seguin
Prosper
Eagle Pass
Greenville
Balch Springs
Converse
Alvin
Hutto
Sachse
Big Spring
Colleyville
Cloverleaf
Kingsville
University Park
San Benito
Fort Hood
Corsicana
Paris
Denison
Benbrook
Kerrville
Fresno
Saginaw
Watauga
Brushy Creek
Belton
Marshall
Forney
Corinth
Horizon City
Katy
Dickinson
Murphy
Stephenville
Plainview
Pecan Grove
Ennis
Portland
Universal City
Alamo
Angleton
Orange
Brownwood
Palestine
Nederland
Lakeway
Cinco Ranch
Seagoville
Steiner Ranch
La Marque
White Settlement
Alice
Alton
Crowley
Bay City
Fate
Brenham
Boerne
Bellaire
Fulshear
Stafford
Gainesville
Terrell
Groves
Pampa
Anna
Donna
Princeton
Humble
Celina
Addison
South Houston
Mercedes
Taylor
Mount Pleasant
Gatesville
Aldine
Sulphur Springs
Highland Village
Glenn Heights
Hewitt
Live Oak
Rio Grande City
Uvalde
Hereford
West University Place
Mineral Wells
Canyon
Palmview
Rendon
Dumas
Lockhart
Buda
Fort Bliss
Jacksonville
Red Oak
Hidalgo
Manor
Wells Branch
Forest Hill
Beeville
Melissa
Port Neches
Royse City
Henderson
Seabrook
Lumberton
Kilgore
Andrews
Azle
Levelland
Santa Fe
Athens
Trophy Club
Borger
Pecos
Robinson
Tomball
Webster
El Campo
La Homa
Richmond
Port Lavaca
Lantana
Leon Valley
Roma
Snyder
Four Corners
Fredericksburg
Freeport
Burkburnett
Galena Park
Clute
Sweetwater
Selma
Raymondville
Bacliff
Pleasanton
Bellmead
Granbury
Robstown
Bonham
Rockport
Vernon
Manvel
Fairview
San Elizario
Fair Oaks Ranch
Vidor
Hornsby Bend
Eidson Road
Jacinto City
Ingleside
Bastrop
Elgin
Bridge City
Heath
Woodway
Roanoke
Scenic Oaks
Aransas Pass
Brownfield
Murillo
Helotes
Highland Park
Perryton
Lago Vista
Sanger
Graham
Lamesa
Commerce
Wharton
Dayton
Bee Cave
Richland Hills
Fort Stockton
Dalhart
Kennedale
Hondo
Whitehouse
Liberty
Travis Ranch
Cuero
Hillsboro
Iowa Colony
Kirby
Los Fresnos
Homestead Meadows South
Jersey Village
Paloma Creek South
Pearsall
Belterra
Joshua
Highlands
Sunnyvale
River Oaks
Monahans
Navasota
Lake Dallas
Cleveland
Lucas
Lackland AFB
Alamo Heights
Providence Village
Hitchcock
Mont Belvieu
West Livingston
Lampasas
Olivarez
Floresville
Gonzales
Heartland
Jasper
Mila Doce
Lacy-Lakeview
Mexia
Kingsland
Seminole
Camp Swift
La Feria
Marble Falls
Silsbee
Kaufman
Sealy
Sonterra
Pecan Plantation
Savannah
Decatur
Homestead Meadows North
Carthage
Crystal City
Iowa Park
Prairie View
Crockett
Willis
Burnet
Canutillo
Keene
Doolittle
White Oak
Penitas
Gladewater
Gun Barrel City
Everman
Kermit
Lindale
Littlefield
Wake Village
Edna
Slaton
Alpine
Windcrest
Nolanville
Yoakum
Elsa
Muleshoe
Bridgeport
Childress
Hempstead
Briar
Hutchins
Livingston
Bulverde
Sinton
Marlin
Rusk
Lakehills
Cameron Park
Fabens
Wolfforth
Salida del Sol Estates
Krum
Atlanta
Luling
Doffing
Rockdale
Sansom Park
Bowie
Parker
Cameron
McGregor
Northlake
Breckenridge
Aubrey
Port Isabel
Center
Nassau Bay
Brookshire
Sparks
Primera
San Leon
Brady
Granite Shoals
Wilmer
Terrell Hills
Carrizo Springs
Medina
Giddings
Sandy Oaks
Progreso
Zapata
Hudson
Mineola
Willow Park
Gilmer
Meadows Place
Pinehurst
Potosi
Lake Worth
Dripping Springs
Aledo
Hickory Creek
Alvarado
Richwood
New Boston
Shady Hollow
Morgan's Point Resort
Post
Diboll
Oak Point
Hearne
Falfurrias
Rio Bravo
Tulia
Madisonville
La Joya
Horseshoe Bay
Denver City
Palacios
Cross Mountain
Justin
Mathis
Lavon
La Grange
Hunters Creek Village
Pilot Point
Van Alstyne
Pittsburg
Devine
Argyle
Hallsville
Hebbronville
Colorado City
Pecan Acres
Spring Valley Village
Dimmitt
San Carlos
Comanche
Bellville
Jacksboro
Friona
Canton
Venus
Ovilla
North Alamo
Cedar Creek
Garden Ridge
Jourdanton
Whitesboro
Scissors
Grape Creek
Liberty Hill
Caldwell
Castle Hills
Coleman
Sullivan City
Smithville
Elm Creek
Troy
Cockrell Hill
Cisco
Anthony
Bunker Hill Village
Clyde
Rosita
Crandall
Weston Lakes
Val Verde Park
Cotulla
Groesbeck
Westway
Wills Point
Wyldwood
Nash
San Diego
Taylor Lake Village
Laureles
West Columbia
Edgecliff Village
Barrett
Eastland
Sweeny
Crane
Kenedy
The Homesteads
Farmersville
Chula Vista
Columbus
Midway North
Ballinger
Laguna Vista
Shavano Park
Eagle Lake
West Orange
Mabank
Clifton
Howe
McLendon-Chisholm
Dublin
Reno
Presidio
Santa Rita Ranch
Teague
Dilley
Central Gardens
West Lake Hills
Huntington
Abernathy
Winnsboro
Redwood
Shenandoah
Paloma Creek
Waller
Lake Cherokee
La Blanca
Llano
Bullard
Karnes City
South Alamo
Chandler
Bishop
Barton Creek
Hideaway
Piney Point Village
La Paloma
Hollywood Park
San Saba
George West
Early
Grand Saline
Cactus
Henrietta
El Lago
Needville
Beach City
Port Aransas
Springtown
Oak Ridge North
Hudson Bend
Overton
Olney
Double Oak
Haskell
Mount Vernon
Big Lake
Nocona
Combes
Annetta
DeCordova
Onalaska
Sonora
Seagraves
Citrus City
Stamford
Seymour
Castroville
Spearman
Garfield
Brazoria
Shallowater
Hamilton
Santa Rosa
Woodville
Fairfield
Poteet
Clarksville
Taft
Wimberley
Bolivar Peninsula
Ranger
Rancho Viejo
Edcouch
Tool
Oak Trail Shores
Freer
Shady Shores
Refugio
Balcones Heights
Ferris
Glen Rose
Combine
Hackberry
Hallettsville
Floydada
Weimar
Panhandle
Vinton
Van
Stanton
Ponder
La Villa
Trinity
Schulenburg
Salado
Agua Dulce
El Cenizo
Palmhurst
The Hills
Mauriceville
Arcola
Premont
Junction
Westworth Village
Bushland
Perezville
Escobares
Nixon
Winters
Midway South
West
Hooks
Pantego
McQueeney
Josephine
Palmer
Lyford
Daingerfield
Panorama Village
Palmview South
Jonestown
Holly Lake Ranch
Malakoff
Pottsboro
Beverly Hills
Indian Hills
Leonard
Circle D-KC Estates
Olmos Park
Talty
Sunray
Elmendorf
Lake Kiowa
Kirbyville
Uvalde Estates
Inez
Canadian
Dalworthington Gardens
Winnie
Italy
Tahoka
Hedwig Village
Ozona
Cienegas Terrace
Fritch
Sour Lake
Kerens
Magnolia
Haslet
Anahuac
Fannett
Merkel
Woodcreek
Blue Mound
Bear Creek Ranch
Jefferson
Little River-Academy
Willow Grove
Gregory
Quitman
Yorktown
Preston
Memphis
Shepherd
Briarcliff
Troup
Lytle
Shadybrook
Somerset
Sheldon
Little Cypress
Jones Creek
Electra
Liberty City
St. Hedwig
Mart
Mason
South Padre Island
Monte Alto
Wild Peach Village
Rio Hondo
Honey Grove
Llano Grande
Wellington
Whitney
Blanco
Stowell
Quanah
Idalou
East Bernard
Van Horn
Ganado
Hale Center
Newton
Eldorado
Shamrock
Roman Forest
Ben Wheeler
Hudson Oaks
Shiner
Anson
Heidelberg
Meadowlakes
Laughlin AFB
Grandview
Odem
Gunter
Copper Canyon
Comfort
Juarez
West Tawakoni
Lorena
LaCoste
Ingram
Jarrell
Splendora
Kountze
De Leon
Bayou Vista
Corrigan
Las Lomas
Cooper
Kemah
Hamlin
Lowry Crossing
Olton
Edgewood
Bells
Bertram
Seth Ward
Randolph AFB
Marfa
Pelican Bay
Grapeland
Crosby
San Augustine
Waskom
Lone Star
Old River-Winfree
Krugerville
Linden
Eden
Oak Leaf
Bartonville
Rhome
Hawkins
Goliad
Center Point
Flatonia
Pleak
Clarendon
Collinsville
Hico
Rosharon
Buffalo
McCamey
Siesta Shores
Meridian
Milam
Poth
Archer City
Buna
Siesta Acres
Manchaca
Pine Island
Bartlett
Lopezville
Caddo Mills
Godley
Lakeside
Baird
Abram
Serenada
Goldthwaite
Albany
Bangs
Bruceville-Eddy
Palm Valley
Cumings
Naples
Gruver
Quinlan
Cottonwood Shores
Johnson City
Woodbranch
Plum Grove
Whitewright
De Kalb
Montgomery
Ralls
Runaway Bay
Forest Heights
Three Rivers
Crosbyton
Lake Brownwood
Uhland
Lockney
Morton
Wallis
Brownsboro
Farwell
Rancho Alegre
Boyd
Holliday
Red Lick
Ben Bolt
Lake Bryan
Ivanhoe
Taft Southwest
Emory
Point Venture
Southmayd
Deerwood
Laguna Heights
Laguna Park
Palmer
Itasca
Brackettville
Rosanky
Arp
Southside Place
Eustace
Thorndale
Carter
Danbury
Stinnett
Shoreacres
New Fairview
Westwood Shores
Quail Creek
Rockwell Place
Rosebud
Brookside Village
Wortham
Woodsboro
Booker
West Sharyland
Hubbard
Charlotte
China Grove
Kempner
Wheeler
Sundown
Hamshire
Riesel
Lake Dunlap
Hemphill
Elkhart
Roscoe
Bovina
Pinewood Estates
Rogers
Tolar
Blossom
La Grulla
Frankston
Fulton
Rollingwood
Fifth Street
Mikes
Aurora
Bigfoot
Lakeport
Gorman
Iraan
Holland
Moody
McDade
Westlake
Tenaha
Stratford
Cross Roads
Encantada-Ranchito-El Calaboz
Tornillo
Franklin
Kemp
Stockdale
Gholson
Buchanan Dam
Hughes Springs
China Spring
Seven Points
Fort Clark Springs
Menard
Sebastian
Patton Village
Lamar
Bloomington
Sargent
Redland
Seadrift
Big Sandy
Claude
Lexington
Mustang Ridge
Valley Mills
Emerald Bay
Encinal
Chico
Cross Plains
Queen City
Wolfe City
Gardendale
Skidmore
Munday
Somerville
Powderly
Tatum
Lindsay
Rio Vista
Benavides
Granger
New Deal
Berryville
Sterling City
Cresson
New Waverly
Tye
Calvert
Harper
Muenster
Western Lake
New London
Plains
Nevada
Oyster Creek
Beaver Creek
Cesar Chavez
Rotan
Evadale
Porter Heights
Von Ormy
Miles
Alvord
Alto
Clear Lake Shores
Orange Grove
Bevil Oaks
Boling
Fabrica
Indian Lake
San Felipe
Santa Anna
Southwest Sandhill
Daisetta
Timpson
Las Palmas II
Maud
Garrison
Seis Lagos
Pineland
Vega
Rice
Paducah
Bronte
Ransom Canyon
Blue Ridge
Point
Garrett
Sam Rayburn
Runge
Newark
Amherst
Hargill
Florence
Hart
Robert Lee
Batesville
Ore City
Marion
Port O'Connor
Rankin
Ames
Martindale
Aspermont
Sudan
McLean
Carrizo Hill
Anton
Natalia
Muniz
Elmo
Seco Mines
Las Quintas Fronterizas
Louise
Pleasant Hill
Maypearl
Van Vleck
Omaha
Coldspring
Tioga
Bogata
Ricardo
Jamaica Beach
China
Dawson
Wink
Waelder
North Pearsall
Camp Wood
Lorenzo
St. Paul
Redwater
Sunrise Beach Village
Fort Davis
Mertzon
Westminster
East Mountain
La Vernia
Hilshire Village
Fort Hancock
Chilton
East Tawakoni
Geronimo
Markham
Arroyo Colorado Estates
Tiki Island
Crawford
Point Blank
Centerville
La Pryor
Canyon Creek
Celeste
Ector
Beasley
Sand Springs
Coolidge
Knox City
South Point
Savoy
Earth
New Hope
Lakeside City
Campbell
Meadow
Clint
Mi Ranchito Estate
White Deer
Rice Tracts
Holiday Lakes
Frost
Log Cabin
Tom Bean
Rocksprings
Olmito
Clarksville City
Milford
Falcon Lake Estates
Coyote Acres
Moulton
Trinidad
Callender Lake
Cut and Shoot
Thrall
Coahoma
Groveton
Beauxart Gardens
Petersburg
Roby
Dennis
Valley View
Lasara
Deport
Sanderson
Grangerland
Hill Country Village
Wells
Warren
Solis
La Tina Ranch
Lott
McKinney Acres
Beckville
Simonton
Normangee
Ladonia
Los Indios
New Berlin
Cushing
Reid Hope King
Avery
St. Jo
Annetta South
Pine Harbor
Knippa
Cumby
Westover Hills
O'Donnell
Bryson
Volente
Matador
Golinda
Bremond
Pendleton
South La Paloma
Blooming Grove
Ingleside on the Bay
Walnut Springs
Sabinal
Sherwood Shores
Jewett
Briaroaks
Detroit
Niederwald
Thunderbird Bay
New Chapel Hill
El Refugio
Fairchilds
Driscoll
Lake Colorado City
North San Pedro
Kress
Spur
Wildwood
Rising Star
Trenton
Joaquin
Falls City
Oak Grove
Tuscola
Union Grove
Colmesneil
Grey Forest
Lolita
Hilltop Lakes
Silverton
Graford
Valle Vista
Asherton
San Perlita
Hardin
Lake Medina Shores
Lake City
Zavalla
Oakwood
Blue Berry Hill
Indian Springs
Bardwell
Hillcrest
Newcastle
Sierra Blanca
Riviera
Kosse
Lometa
La Paloma-Lost Creek
La Puerta
Oak Ridge
Los Ebanos
Kenefick
Wickett
Surfside Beach
Buchanan Lake Village
Lake Tanglewood
Santa Clara
Burke
Glidden
Happy
Bailey's Prairie
Tivoli
Horseshoe Bend
Pettus
Riverside
Como
Retreat
Mountain City
Pueblo Nuevo
Throckmorton
New Summerfield
Chula Vista
Leary
Nina
Pecan Hill
Kurten
Stagecoach
Rule
Santa Maria
Strawn
Big Thicket Lake Estates
D'Hanis
Lakewood Village
Carlsbad
Lovelady
Linn
Flat
Road Runner
Bayview
Payne Springs
Crowell
Stockton Bend
Lone Oak
Loraine
Pattison
Chireno
Annetta North
Plum
San Ygnacio
Garza-Salinas II
Roxton
Nocona Hills
Cross Timber
Talco
Scurry
Milano
Post Oak Bend City
Sandy Hollow-Escondidas
Plantersville
Olivia Lopez de Gutierrez
Brazos Country
Buffalo Springs
Oglesby
Orason
Buckholts
Sunset Valley
Snook
Fruitvale
East Alto Bonito
Myrtle Springs
Lefors
Leming
Smiley
Sunrise Shores
Thornton
Winona
Scotland
Liverpool
Timbercreek Canyon
Hawk Cove
Chillicothe
Union Valley
Gordon
Sunset
Ranchos Penitas West
Deweyville
Rancho Banquete
Alba
Winfield
Stonewall
Coupland
Evant
Blum
Buffalo Gap
Gustine
Wadsworth
Lyons
Bristol
Star Harbor
Big Wells
Hallsburg
Santa Cruz
New Home
Point Comfort
Groom
Morning Glory
Paradise
West Alto Bonito
Vanderbilt
Spring Gardens
Noonday
San Leanna
DISH
Hawley
Smyer
Webberville
Bear Creek
Hull
Hebron
Lipan
Barry
Higgins
Burton
Macdona
Nordheim
Alma
Leroy
Balmorhea
Bluetown
Appleby
Ropesville
K-Bar Ranch
Alamo Beach
Bandera
Nome
Highland Haven
Jayton
Villa del Sol
Angus
Rock Island
Dean
Leakey
Placedo
Morgan
Prado Verde
Rosser
Relampago
Matagorda
Huxley
Sadler
Bellevue
Hermleigh
South Mountain
Marathon
Murchison
Cedar Point
Easton
Banquete
Oak Valley
Miami
Mount Calm
Cape Royale
Knollwood
Malone
Dodd City
Bixby
Lawn
Garwood
Los Barreras
Forsan
Cottonwood
Texline
Ackerly
Sheridan
Rose City
Red Rock
Millsap
Devers
Cove
New Ulm
Alto Bonito Heights
Garner
Blanket
Thorntonville
Poynor
Pine Forest
Yancey
Whiteface
Kennard
Texhoma
Myra
Sandia
Petrolia
Byers
Wilson
San Patricio
Reklaw
Bruni
Zuehl
Broaddus
Oak Island
Skellytown
Latexo
Weir
Morgan Farm
Ranchitos del Norte
Tira
Hartley
Bynum
Los Angeles
Bayside
Pablo Pena
Coyote Flats
Cade Lakes
Iredell
Woodson
Granjeno
Lockett
Follett
Holiday Beach
Palisades
Mount Enterprise
Creedmoor
Douglassville
Howardwick
Streetman
Goodlow
Villa Pancho
Paint Rock
Kendleton
Annona
Bloomburg
Garceno
Gallatin
El Chaparral
Lakeshore Gardens-Hidden Acres
Olmito and Olmito
South Toledo Bend
Windthorst
Grandfalls
Yantis
Barrera
Quitaque
Edom
J.F. Villareal
Rancho Chico
Covington
Warren City
Huckabay
Ranchitos Las Lomas
Pleasant Valley
Ranchitos East
Scottsville
Rochester
Fayetteville
Mildred
La Ward
Leona
Cashion Community
Santo
Richland
Grays Prairie
McLeod
Trent
Kingsbury
Bedias
Mingus
Anderson
Avinger
Abbott
Christoval
La Paloma Addition
Taylor Landing
Goldsmith
Goodrich
Tuleta
Camargito
Edroy
Barstow
Goree
Manuel Garcia
Westbrook
Mobile City
Richland Springs
Lake Bridgeport
Alfred
Tradewinds
Nazareth
Progreso Lakes
Midway
Lingleville
Industry
Tynan
Lueders
El Rancho Vela
Eugenio Saenz
Thompsons
Gary City
Hedley
Nada
Carbon
Garden City
Rose Hill Acres
Callisburg
Morgan's Point
Iola
Wellman
Del Sol
Weston
Havana
Chester
North Cleveland
San Carlos II
Darrouzett
Morse
Ross
Turkey
Channing
Fronton
Blessing
Montague
San Carlos I
Bishop Hills
Imperial
Green Valley Farms
Sanctuary
Marquez
La Escondida
Alice Acres
Coffee City
Laguna Seca
Carmine
Benjamin
Dime Box
Bailey
Gause
Bonney
Enchanted Oaks
Opdyke West
Tierra Verde
Washburn
Tilden
Megargel
May
Cranfills Gap
Zapata Ranch
Staples
Tehuacana
Orchard
La Feria North
Thompsonville
Pecan Gap
Mound
Rochelle
Chula Vista
Wixon Valley
Welch
Utopia
Hilltop
San Pedro
Country Acres
Neylandville
La Presa
Tanquecitos South Acres
Shelbyville
E. Lopez
Melvin
Zephyr
Rowena
Owl Ranch
Eureka
Christine
Roaring Springs
Weinert
Neches
Jolly
Loop
Los Alvarez
Mirando City
Allison
La Victoria
Sandy Point
Emhouse
Tierra Grande
Mullin
Penelope
Dickens
San Isidro
Nesbitt
Navarro
East Columbia
Blackwell
B and E
Lake View
Campo Verde
Ellinger
Ranchette Estates
North Escobares
Lake Meredith Estates
Brazos
Gail
Palo Pinto
Study Butte
Ringgold
South Frydek
Arroyo Gardens
Coyanosa
Loma Grande
Sarita
Guthrie
Moran
Tow
Priddy
Petty
Edgewater Estates
Fronton Ranchettes
Spring Branch
Bivins
Damon
Airport Road Addition
Chaparrito
Boys Ranch
Wildorado
Hays
El Quiote
Airport Heights
Aquilla
Cool
Moore Station
Paige
Pyote
Dodson
Miguel Barrera
Ravenna
Richards
Bledsoe
Delmita
Port Mansfield
Cuney
Windom
Harrold
Springlake
Terlingua
Caney City
Sammy Martinez
Adrian
Amargosa
Loma Linda
Seven Oaks
Moore
Rangerville
Kopperl
Iglesia Antigua
Benjamin Perez
Round Top
Kirvin
Miller's Cove
Round Mountain
Redfield
Todd Mission
Salineno North
Novice
Waka
Wingate
Los Altos
Edmonson
Quemado
Austwell
Butterfield
La Coma Heights
Powell
Magnolia Beach
Oilton
El Castillo
Browndell
La Rosita
Sanford
Estelline
Loma Linda West
Loving
O'Brien
Hungerford
Rocky Mound
Falcon Mesa
Las Lomitas
Box Canyon
Mobeetie
Mertens
Ratamosa
Toyah
Uncertain
Pena
Driftwood
Putnam
Radar Base
Lago
Pawnee
Woodloch
H. Cuellar Estates
Marietta
Fluvanna
Catarina
Realitos
Lasana
Dell City
La Carla
Westdale
Bluff Dale
La Minita
Valentine
Normanna
Del Mar Heights
Petronila
Yznaga
Oklaunion
Shiro
Colorado Acres
Villa Verde
Whitharral
Buena Vista
Umbarger
Salineno
Encino
Fowlerton
La Esperanza
Pinebrook
Praesel
Sun Valley
Garciasville
Midfield
Longoria
Tierra Bonita
Proctor
Quesada
Spade
Lelia Lake
Perrin
Bonanza Hills
Ramos
Guadalupe Guerra
Amaya
Dayton Lakes
Amistad
Alanreed
Ben Arnold
Las Palmas
Brookston
Palo Blanco
La Moca Ranch
Redford
Los Veteranos I
Lopeno
Spofford
Paisano Park
Sylvester
Toco
Sheffield
Normandy
South Fork Estates
Los Huisaches
El Brazil
Loma Vista
Acala
Harwood
McCaulley
Los Arcos
La Coma
Lipscomb
Evergreen
Victoria Vera
Dorchester
La Paloma Ranchettes
Samnorwood
Domino
Los Veteranos II
Farnsworth
Fernando Salinas
Quail
Barksdale
Loma Linda East
Quintana
Oakhurst
Girard
Concepcion
Flowella
Valera
Mosheim
Briggs
Regino Ramirez
Falconaire
Lamkin
Iago
Villarreal
El Socio
Sunset Acres
Botines
Tunis
Chapeno
Impact
Carlton
Los Ybanez
Santel
Santa Monica
Gutierrez
Mentone
Elbert
Falman
Double Horn
Poetry
Ottine
Vigo Park
Santa Elena
Gouldbusk
Double Bayou
Douro
Dowling
Downing
Drane
Drasco
Dresden
Tolosa
Sardis
Minerva
Mineral
Gruenau
Grow
Gruhlkey
Polvo
Hankamer
Lillard
Old Moulton
Hillside Acres
Thornberry
Texroy
Texon
Thicket
Park Springs
Ely
Elmwood
Eloise
Altair
Ginger
Gibtown
Porter Springs
Smoot
Sipe Springs
Sinclair City
Smithland
Schroeder
Aguilares
Dunagan
Mile High
Purdon
Punkin Center
Currie
Cusseta
Cuba
Crystal Falls
Dalton
Wastella
Waters Bluff
Webbville
Tierra Dorada
Valle Hermoso
Brazos Bend
Tundra
Tulane
Truby
Shady Grove
Buford
Blackjack
Black Oak
Blanconia
Blackland
Las Rusias
Flynn
Croton
Crusher
Medill
Mecca
Meador Grove
Melendy
Yates
Prairie Dell
Fowlkes
Comal
Golfcrest
Otto
Central Heights
Wesley
Clay
Woodbine
Burlington
Ledbetter Hills
Dreka
Rek Hill
Reynard
Rhea
Riderville
Blue
Monaville
Maxey
Claytonville
Clareville
Chuckville
Clegg
Round Timber
Roy
Central
Centralia
Sharp
Carmona
Carnes
Carancahua
Bagby
Johnson
Johnfarris
Joel
Joe
Jericho
Jennings
Josserand
Darden
Davidson
Cross
Corley
Cordele
Boydston
Lemonville
Leagueville
Culleoka
Charco
Slidell
Slocum
Dyersdale
Vick
Monroe City
Aiken
Parmerton
Pancake
Paloma
Saragosa
Manning
Opdyke
Morales-Sanchez
Briscoe
Scofield
Bluegrove
Camp San Saba
Red Springs
New Caney
Indianola
Mankins
Rosevine
Shelby
Era
Thelma
Jubilee Springs
Boyce
Huffman
Hufsmith
Bandera Falls
Lovelace
Clear Lake City
Happy Union
Hanover
Hardy
Jonesboro
Wiergate
Wayside
Wild Hurst
Camp Willow
Hermosa
Hext
Heyser
Sutherland Springs
Travis
Zorn
Westcliff
Rural Shade
Ruliff
Ruidosa
Rucker
Rudolph
Royston
Round Prairie
Rowden
Pumphrey
Pumpville
Puerto Rico
Segno
Osceola
Hays City
Clear Springs
Schumannsville
Fredonia
Sandy Hill
Santa Catarina
Sand Lake
Sandy
Sandune
Smiths Bend
Dudley
Dubina
Drop
Duster
Duke
Earlywine
Pidcoke
Helena
Turcotte
Tuxedo
Etter
Eubank Acres
Wendt
Wells Creek
Weedhaven
Crystal Beach
Clemville
Whitt
Elysian Fields
Green
Green Lake
Green Valley
Lillian
Terryville
Taylortown
Tascosa
Manuel Garcia II
Oakville
Chateau Woods
Honea
Hopewell
Hoen
Hodges
Hoefer
Holman
Erin
Lakewood Harbor
Mount Joy
Morey
Mooring
Morales
Mound City
Hickory Ridge
Tamina
Talpa
Grigsby
Gastonia
Galle
East Hamilton
Davilla
Forreston
Leesville
Leesburg
Georgia
Williams
Williamsburg
Whiteway
Whitton
Wied
Wiggins
William Penn
Rockwood
Tarzan
Patrick
Flomot
Haynesville
Buckner
Buckhorn
Guerra
Brunswick
Union
Underwood
Cuevitas
Coughran
Nelsonville
Loma
Lohn
Loire
Norwood
Burkeville
Moonshine Hill
Gober
Clairemont
Deep Water Point Estates
Woodland
Reagan Wells
Red Ranger
Orla
Campti
Caledonia
Montalba
Lytton Springs
Direct
Windemere
Mantu
Manheim
Martin Springs
Massey Lake
Matinburg
Pontotoc
Carr
Caro
Castell
Castor
Northfield
Avondale
Authon
Atwell
Atoy
Blanchard
Carlisle
Carbondale
Cartwright
Colton
Collins
Latium
Latch
Lassater
Lawrence Springs
Carricitos
Startzville
Pottsville
Lois
Saspamco
Pawelekville
Aero Vista
San Geronimo
Pearl
Pear Valley
Pearson
Pearl City
Macune
Davisville
Dinsmore
New Colony
New Harmony
Crecy
Nemo
Woodlake
Robbins
Rita
Brookesmith
Ironton
Ida
Mustang
Ogden
Cat Spring
Rocky Branch
Roddy
Reedville
West Sinton
Ford Oaks
Magasco
Kingston
Kellyville
Tanquecitos South Acres II
Enochs
Enloe
Saratoga
Joy
Clairette
Westhoff
Watt
Barclay
Cut
Mittie
Hoban
Hix
Hilda
Hilburn
Hindes
Laredo Ranchettes West
Las Haciendas
La Loma de Falcon
Bolivar
White Mound
Pedeco
Rodney
Rogerslacy
Romney
Rose Hill
Rosewood
Blanton
Blair
Anadarko
Alto Bonito
Telephone
Sam Fordyce
Sanco
Sand
Sand Flat
Toyahvale
Wrightsboro
Losoya
Keithton
Edna Hill
Egan
Ebenezer
Edith
Eldon
Union Hill
Upton
Utley
Danevang
Danciger
Ethel
Brand
Lochridge
Clinton
Kingwood
Elroy
New Willard
Gomez
Gluck
Caddo
Cadiz
Cain City
Callaghan
Calvary
Lincoln
Tolbert
Tracy
Trawick
Trevat
Trickham
Midcity
Truce
Lone Camp
Blix
Ike
Hye
Huron
Hyman
Hylton
Howth
Howard
Hubert
El Toro
Bennett
Esperanza
Estes
Monteola
Monroe
Minter
Milvid
Moline
Helmic
Heidenheimer
Grit
Hobson
Meeks
Meldrum
Desert
Rio Frio
Red Hill
Voca
Ben Hur
Buckeye
Gilchrist
Salesville
Coryell
Smith Hill
Edgar
Bunger
Burford
Bunyan
Busby
Byrds
Byrd
Salmon
Tulip
Turlington
Twichell
Sherwood
Darling
Dalby Springs
Daniels
Daphne
Darco
Pinehill
Rickels
Loyal Valley
Luella
Swan
Hail
Cove Springs
West Bluff
Woodrow
Roganville
Las Colonias
Raywood
Raisin
Ratibor
Rattan
Ray Point
Orton Hill
Caesar
Burr
Burnell
Burleigh
Moffat
Moscow
Clawson
Trinity Park
McHattie
McKnight
Antelope
McNeil
New Taiton
Cereal
Chalk
Cedar Lake
Cedar Springs
Chamberlin
North Zulch
Beattie
Beard
Bankersmith
Bazette
Baxter
North Shadydale
Apple Springs
Zita
Zunkerville
Lees
Yowell
Zipperlandville
Argo
Allenfarm
Oates Prairie
Sash
Porter
Cheapside
Cheek
View
Hitchland
Blevins
Bleakwood
Dinero
Dilworth
London
Lannius
Oletha
Olfen
Ollie
Orangeville
Pipe Creek
Blakeney
Stony
Sturdivant
Singleton
Munson
Musgrove
Murray
Mykawa
Navo
Navarro Mills
Hostyn
Woodlawn
Bronco
Center City
Roosevelt
Tinaja
Pickton
Glazier
Glen Flora
Glendale
Caviness
Figridge
Pleasant Grove
Pleasant Point
Sisterdale
La Casita
Bracken
Siloam
Crescent Heights
Toledo
Theon
Dozier
Downsville
Batson
Westville
Boxelder
Margaret
Lockettville
Holt
Holly Grove
Holden
Holland Quarters
Hogg
Loma Linda East
Las Pilas
Wilkinson
Ashtola
Astin
Maydelle
Bon Wier
Whitehall
Noodle
Algoa
Circle
Lozano
Pacio
Telferner
Sabathany
Sabanno
Saint Paul
Saint Lawrence
Palito Blanco
Millersview
Floy
Arnett
Elm Flat
Elm Grove
Padgett
High Island
Stoneburg
Mission Valley
Deanville
Bammel
Sowells Bluff
South Elm
Sorrelle
Soncy
Hurlwood
Tanglewood Forest
Cardiff
Carterville
Cass
Casa Piedra
Adsul
Ady
Vair
Airville
Albion
Noble
Tidwell Prairie
Todd City
Togo
Fort McKavett
Eckert
Eagle Flat
Echols
Eaton
McNair Village
McNary
Cargray
Carlos
Canyon Valley
South Bend
Wilsey
Wilcox
Wilderville
Willow City
Willow Springs
East Afton
Henly
Herman
Hickston
Higginbotham
Elliot
Eli
Elevation
Bustamante
Narcisso
Naruna
Needmore
Nell
Hodgson
Brookeland
Pandora
Sunny Side
Stolz
Washington
Viola
Vienna
Vidaurri
Ventura
San Gabriel
Crabbs Prairie
Caney
Dulin
Mount Selman
Mount Sylvan
Seven Sisters
Connor
Conlen
Concho
Concord
Boxwood
Boz
Holly
Cypress Mill
Curtis
Cyclone
Cuyler
Oakalla
Security
Seaman
Magnet
Mabry
Machovec
Ammannsville
Hawthorne Place
Greenwood
Wall
Mabelle
Lora
LaRue
Van Pelt
River Terrace
Price
Pruett
Ambrose
Vandalia
Provident City
Puente
Fitze
Bulcher
Buncome
Purley
Purmela
Lynchburg
Gay Hill
Meaders
Meeker
Menlow
Mentz
Charlie
Chappel
Chancellor
Chambliss
Cherry Spring
Arbala
Sabinetown
Wright
Worsham
Yarrelton
Yarnall
Cason
Oak Hill
Walburg
Selfs
Charleston
Golden
Lake Jackson Farms
Pandale
Palmetal
Palava
Palo Alto
Paluxy
Mercury
Mereta
Dike
Owensville
Oscar
Osage
Oxford
Old Ocean
Fairlie
Brazos Point
Friars
Freyburg
Muellersville
Mountain Peak
Mungerville
Frankell
Melo
Melrose
Sejita
Cego
Cee Vee
Cistern
Donie
Fentress
Heaker
Heakers
Guffey
Phillipsburg
Glory
Bastrop Beach
De Berry
Pritchett
Peacock
Kirtley
Westfield
Mozelle
Porfirio
Pone
Neinda
Moravia
Olden
Attoyac
Villa Cavazos
Villa Nueva
Stamps
Springdale
Spring Hill
Lajitas
Courtney
Satin
Midkiff
Halfway
Cost
Nickel Creek Station
Tecula
Parvin
Thomaston
Wealthy
White Rock
Lobo
Hood
Hoover
Hoot
Hope
Flor del Rio
Sweet Home
Atlas
El Camino Angosto
El Indio
Pruitt
Prospect
Viterbo
Vistula
Vilas
Villa
Aleman
Alexander
Grayback
Houston Heights
Lydia
Lutie
Eldorado Center
Spring Valley
Silver City
Sidney
Simmons
Grand Bluff
Twitty
Harding Gill Tract
Magnolia Gardens
Eolian
Escobas
Enoch
Ensign
Emblem
Emerson
Emmett
Phillips Camp
Phillips
Speaks
Port Bolivar
Cross Cut
Pecan Park
Timberlane Acres
Town West
Woodbury
Tankersley
Tulsita
Perry
Alum
Alto Springs
Algerita
Allenhurst
Ambia
Stratton
Streeter
Stranger
Stockman
Duplex
Dunlap
Dreyfoos
Butler
New Moore
Copeland
Millican
Martins Mill
Loma Alta
Sagerton
Woden
Winchell
Witco
Winter Haven
Parnell
Hill City
Highland
Hiram
Hoard
Delia
Los Minerales
Panola
Mount Zion
Mount Union
Muncy
Abner
Alleyton
Austonio
Andice
Grosvenor
Gunsight
Denhawken
Los Cuates
Pilot Knob
Belmont
Senate
Spurger
Scallorn
Warrenton
Warsaw
Selden
Broadview
String Prairie
Electric City
Gethsemane
Corbet
Cooper Creek
Corbyn
Vahlsing
Van Raub
Valley Wells
Vandyke
Vanderpool
Vaughan
Vattmannville
Laredo Ranchettes
Rockne
Harleton
Patricia
Schattel
Schwab City
Scobee
Sebastopol
Shamrock Shores
Cornudas
Cotton Center
Corry
McFaddin
La Junta
Granville
Broome
Brumley
Salem
Lenz
Lee
Leedale
Lena
Lehman
Hightower
Forest Chapel
Forest Glade
Detmold
Dernal
Dessau
Derby
Denning
Cochran
Cele
Bernecker
Mapleton
Manson
Malvern
Mahomet
Mahl
Redlawn
Pringle
Personville
Browning
Brock
Ivan
Iona
Jackson
Jacobia
Hochheim
Cannon
Baldwin
Lelavale
Anacua
Mayfield
Middle Water
Arbor
Trumbull
Bryden
Buenos
River Spur
Ryan
Alamo Alto
Lilbert
Monkstown
Climax
Melody Hills
Ashmore
Ashland
Armstrong
Fordtran
Telegraph
Dothan
Iatan
Candelaria
Philrich
Lord
Seth
Summerville
Reese
Penwell
Peoria
Adell
Old Dime Box
Serbin
Wake
Poolville
Star
Pastura
Papalote
Edgeworth
Maple Springs
Ragtown
San Jose
Chicota
Pledger
Masterson
Kinard Estates
Dodge
Three Leagues
Dallardsville
Brashear
Mount Lucas
Mostyn
Moss Hill
Morita
Mount Olive
Flat Fork
South Brice
Battle
India
Blodgett
Prairie Hill
Prairieville
Belding
Belk
Belfalls
Mountain Springs
Fulbright
Biardstown
Wheatland
Honey Island
Lovell Lake
Kosciusko
Mount Blanco
Stoneham
Stilson
Stockard
Stith
Starrville
Stewards Mill
Capps Switch
Caradan
Emberson
North Shore
Hagansport
Caps
Hovey
Horton
Hoskins
Hoxie
Hoyte
Jardin de San Julian
Indio
La Chuparosa
Dobrowolski
Benchley
Mount Houston
Walnut Grove
Waldrip
Wakefield
Voss
Lums Chapel
Lund
Dumont
Friendship
Fullerville
Funston
Postoak
Kendalia
Shaufler
Shawville
Midline
Sumner
Rossville
Magwalt
Fairdale
Tennessee Colony
Fada
Ewell
Ewelder
Eskota
Lakeside Village
Spanish Fort
Berea
Millett
Weches
Duffau
Tivydale
Tidwell
Tiffin
Tilmon
Tanglewood
Eola
Aberdeen
Yturria
Ziler
Zionville
Los Lobos
Los Centenarios
Los Nopalitos
Bunker Hill
Stiles
Stewart
Stegall
Steep Hollow
Sterley
Stellar
Harmon
Zarate
Kerrick
Hatchel
Hasse
Harvard
Harpersville
Hawdon
Nobility
Nockenut
Noack
New Sweden
Newby
Noelke
Elwood
Ray
Elton
Grimes
Griffith
Greenview
Griffin
Grice
Gresham
Chihuahua
Camp Verde
Longworth
Bellaire West
Sand Ridge
Sandhill
Sandow
Sandusky
Savage
Leggett
Coke
Coffeeville
Ward Prairie
Warfield
Warlock
Walton
Waples
Rye
Rumley
Seger
Douglass
New Corn Hill
Maysfield
Deco
Le Verte
Lautz
Lazare
Lawsonville
Selman City
Branton
North Roby
Patillo
Obregon
Old Union
New Prospect
Nineveh
Karen
Justiceburg
Keenan
Keeter
Johntown
Deer Creek
Shortall
Waukegan
Wigginsville
Creechville
Crabb
Halsted
Hanger
Hare
Russelltown
Seeligson
Seale
Shadowland
Segovia
Wallisville
Jenkins
Jeddo
Jayell
Johnsville
Johnsue
Village Mills
Jean
Mudville
Sandoval
Vashti
Pomeroy
Posey
Welcome Valley
Democrat
Moss Bluff
Dacus
Rugby
Moffitt
Bradford
Bragg
Branchville
Briary
Romayor
Morrill
Easterly
Longpoint
Looneyville
Longfellow
Four Points
Rosston
Barnhart
Langtry
Bozar
Newburg
Violet
Jardin
Hills Prairie
New Falcon
Cherokee
Olin
Olmos
Onion Creek
Oplin
Oran
Orrs
Esseville
Morton Valley
Votaw
Cap Rock
Arvana
Argenta
Maple
Jamestown
Ratcliff
Plaska
Mooreville
McElroy
James
Lodi
Goldfinch
Bagwell
Campo Alto
Joinerville
Reagor Springs
Rawlins
Rayford
Randado
Riomedina
Rio Rico
Belcherville
Redbank
Long Mott
Burns
Lowake
Styx
Carroll
Turnersville
Beaukiss
Percilla
Hartburg
Caplen
Giles
Gill
Gentry
George
Girvin
Gilpin
Glenn
Globe
Ben Franklin
Hulldale
Hurnville
Huntoon
Swenson
Upper Meyersville
Urbana
Val Verde
Valdasta
Valley Spring
Vancourt
Sauney Stand
Four Way
Alief
Nigton
Pettit
Fox
Frankel City
Seymore
Tennyson
Fedor
Felicia
Chalk Mountain
Yarboro
Worthing
Womack
Wood Springs
Young
Cedar Valley
Pueblo East
Rafael Pena
Addran
Acuff
Addielou
Acworth
Randolph
Martinez
Moraida
Bug Tussle
Swift
Sylvan
Tabor
Sutton
Swearingen
Nat
Burkett
Lamasco
Henkhaus
Bessmay
New Lynn
Nelta
New Clarkson
Monticello
Paloduro
Beaumont Place
Irene
Lavon Beach Estates
Lavon Shores Estates
Raccoon Bend
Rachal
Salter
Salt Gap
Salona
Salty
Cozart
Craft
Cranell
Wallace
Walkers Mill
Walhalla
Antioch
New Harp
Sherlock
Shafter
Shankleville
Sheerin
Turney
English
La Gloria
Landergin
Lane
Laneport
Lariat
Lark
Titley
New Fountain
Moores Crossing
Matthews
Marysville
Lusk
Judson
Judkins
Juliff
Jones
Joplin
Jonesville
Juno
Jonah
Joliet
Forestburg
Doss
Don-Tol
Whitsett
Staff
Silver Valley
Simms
Stanfield
Stephen Creek
Camp Dallas
Pennington
Mulberry
Cantu Addition
Laneville
Vance
Proffitt
Prattville
Levi
Rolla
Romero
Rocky Hill
Old London
Olcott
Kelton
Bowser
Boone
Loyola Beach
Rogers Hill
Louetta
South Purmela
Bon Ami
Roundup
Wentworth
Lake Victor
Owens
Admiral
Berclair
Refuge
Prairie Point
Notrees
Pakan
Maynard
Pine Grove
Dacosta
Breslau
Kildare
Manchester
Conway
Avalon
San Jacinto
Saturn
Ramsey
Raleigh
Rainbow
Radium
Rabb
Purves
Pursley
Yucote Acres
Aloe
Arcadia
Apolonia
Homer
Owentown
San Leon Station
Addicks
Topsey
Cone
Boonsville
Witting
Tavener
Dawn
Gandy
Gaylord
Seaton
Hillebrandt
Fruitdale
Frydek
Bluff Springs
Eula
Stairtown
Magnolia Park
Kinkler
Hobbs
Corral City
Venable
Vasco
Varisco
Verhalen
Verdi
Verona
Verhelle
Riverside Terrace
Finney
Fayburg
Finlay
Fink
Graytown
Muldoon
Fouke
Seawillow
Sea Breeze
Scroggins
Scranton
Scott
Dexter
Weldon
Elmaton
Fisk
Five Points
Fitzhugh
Files Valley
Pierce
China Springs
Winkler
Mims
Linwood
Mountain Home
Netos
Spring Seat
Spring Creek
Erwin
Ashwood
Atascosa
Arney
Arno
Arneckeville
Razor
Camilla
Summerfield
Suggs
Sudduth
Sturgeon
Old Boston
Medicine Mound
Thalia
Hamby
Hamon
Hainesville
Fred
Settegast
Augusta
El Sauz
Yellowpine
Elliott
Birthright
McAdoo
Lela
Cornett
Cottondale
Turnertown
Silas
Shields
Sherry
Shirley
Chipley
Choice
Chispa
Chita
Chunky
Littig
Lissie
Kovar
Laceola
Kyote
Laketon
Lanely
Little Hope
Shiloh
La Fruta
Klump
Kohrville
Dirgin
Dies
Dickworsham
Dial
Dewees
Doans
Sexton
Fostoria
Folsom
Taylorsville
Stout
Vealmoor
Concan
Comstock
Peavy
Patroon
West Mineola
Echo
Lane City
Pinto
Pine Springs
Placid
Knott
Lesley
Aberfoyle
Coy City
Riverton
Olivia
Ola
Oilla
Odom
Ochoa
Oakland
Kellerville
Bolin
Bomarton
Boden
Boise
Bluffton
Blewett
Bloomfield
Egypt
Fargo
Warda
Lucky Ridge
Luther
Macedonia
Point Enterprise
Becker
Bell Branch
Rockland
Locker
Loco
Logan
Howland
Abell
Royalty
Houmont Park
Fannin
Pine Mills
Pine
Pine Ridge
Key
Carta Valley
Norton
Barker
Dreyer
Kent
Cookville
Cedar Mills
Avoca
Walnut Forest
Bonita
Opelika
Crow
Crisp
Estacado
Wilkins
Ovalo
Silver
Greenvine
Rutersville
Bonnie View
Schwertner
Hunt
Tigertown
Temco
Telico
Teaselville
Bebe
Engle
Gordonville
Newgulf
Newlin
Frognot
Fuller
Fuqua
Furguson
Gageby
Doole
Bainer
Bainville
Bakersfield
Bald Hill
Bald Prairie
Baldridge
McCoy
Amada Acres
Collegeport
Maverick
Red Bluff
Karnack
Mahoney
Sacul
Mangum
Wheelock
Westover
West Tempe
White City
Francitas
Flora
Flagg
Flo
Lake Shore
Dunlay
Guadalupe
Florey
Floyd
Lawrence
Berlin
Montell
Fairmount
Elm Mott
Chappell Hill
Dew
Saint Francis
Fair Oaks
Ella
Dryden
Chapman Ranch
Lenorah
San Fernando
Stampede
Stacy
Springfield
Arthur City
Asa
Blumenthal
Bobwyn
Bluntzer
Bobville
Bonanza
Ater
Augustus
Baileyville
Baileyboro
Oklahoma
Calgary
Lone Cedar
Loebau
Lively
Marvin
Marilee
Margie
Marsh
Marston
Marjorie
Markley
Pattonville
Harmony
Harbin
Happy Valley
Happy Hill
Hannibal
Hancock
Sienna Plantation
Bernardo
Noxville
North Prairie
North Houston
North Groesbeck
Norrick
Nopal
Brachfield
Sugar Valley
Fodice
Progress
Lazbuddie
Small
Chatt
Cheneyboro
Chapman
Chatfield
Champion
Salt Flat
Hunter
Simsboro
Sivells Bend
Hillister
Hillje
Millwood
Millheim
Mill Creek
Jermyn
Shannon
Clauene
Clear Creek
Clayton
Clardy
Circleville
Clark
Cleta
Cleo
Alsa
Alsdorf
Albert
Agnes
Koerth
Koockville
Kingsmill
Kitalou
King
Johnstone
Kirk
Horn Hill
Hume
Huffins
Kokomo
Klondike
Klein
Kelsey
Kelsay
Kinsloe
McNair
McMahan
Campbellton
Dale
Clark Station
Calliham
Phelps
Pine Prairie
Diana
Pleasant Ridge
Plata
Dermott
Ridge
Adkins
Goober Hill
Dixie
Nugent
Oak Flat
O'Quinn
O'Farrell
Oak Flats
Biry
Birch
Black
Blackfoot
Waring
Malvado
Majors
Macon
Mambrino
Copano Village
Benoit
Bentonville
Riverby
Lily Island
South Sulphur
Sandy Fork
Waldeck
Rhineland
Locust
Dobbin
Long Lake
La Salle
Cash
Piney Grove
Pineview
Pirtle
Pioneer
Meyersville
Dittlinger
Newsome
Carey
Wellborn
El Gato
Agua Nueva
Grayburg
High
Exell
Bascom
Swiss Alp
Trout Creek
Pollok
Weesatche
Weeping Mary
El Campo Club Community
Patman
Schicke Point Community
Winchester
McCook
Cruz Calle
River Hills
Chambersville
Kirkland
Zabcikville
Orient
Del Valle
Knickerbocker
Lomax
Delrose
Danville
Delhi
Thrifty
Thomas
Davenport
Spicewood
Cliffside
Three Points
Red Lake
Frio Town
Friday
Fresenius
Frenstat
Freemound
Eylau
Barnum
Barnes
Barkman
Bautista
Bateman
Basin Springs
Barwise
Calf Creek
Casas
Casa Blanca
Cypress
Wilco
Whiteland
Whon
Whitson
Rolling Meadows
Viboras
Eunice
Exum
Ezzell
Fairland
Minden
Wasson
Graceton
Gray
Frosa
Frelsburg
Paisano
East Liberty
Bleiblerville
Choate
Glass
Rivereno
Ramirez-Perez
Ramireno
Art
Bonus
Bono
Borden
Booth
Bounce
Grand Acres
Ander
Angeles
Bronson
Liberty Grove
Castolon
Cavitt
Cayuga
Mattox
Maxdale
Maryneal
Bradshaw
Brandon
Brad
Bright Star
Chesterville
Oklahoma Flat
Cestohowa
Chaffee Village
Baker
Wright City
Elias-Fela Solis
Belott
Los Arrieros
Los Corralitos
Gillett
Gilliland
Weaver
Providence
Cayote
Center Mill
Carson
Skeeterville
Smith Oaks
Smith Grove
Monthalia
Montfort
Mixon
Port Alto
Coit
Cline
Coble
Coburn
Codman
Nuway
Nursery
Alum Creek
Beaverdam
Keith
Katemcy
Kelly
Kensing
Kentucky Town
Fallon
Farmington
Farrar
Flats
Freestone
Crafton
Sublime
Lanier
Lanark
Lanham
Middleton
Mendota
Merle
Concrete
Vera
Dialville
Magoun
Pettibone
Penland
Pert
Peters Prairie
Petersville
Petteway
Leigh
Desdemona
Marshall Ford
Dolen
Dolan
Norias
Northrup
North Cowden
Novohrad
Kay Bee Heights
Fife
Bernstein
Best
Bethel
Brock West
Bryans Mill
Smith Point
Gum Springs
Copeville
Westphalia
Merit
Ridings
Camden
Magnolia Springs
Pershing
Milton
Youngsport
Fischer
Lake Creek
Peeltown
Pelham
Peadenville
Peaster
Peden
Morgan Mill
Reese Village
Kenney
Short
Barbarosa
Fort Chadbourne
Fort Griffin
Fort Spunky
Foster
Goodnight
Leo
Haslam
Hatchetville
Hawkinsville
Hawthorne
Axtell
Ridgeway
Ridgecrest
Rock Creek
Robertson
Falcon Heights
Kiomatia
Kinwood
Orangedale
Orangefield
Neuville
The Grove
Etoile
Dotson
Dixon
Dix
Dewville
Thurber
El Mesquite
Close City
Ace
Dunn
Decker Prairie
Youens
Hall
Halesboro
Guy
Ramirez
Tesco
Paxton
Dundee
Hockley
El Oso
Flint
Ware
Waterloo
Watson
Wardlaw
Lincoln Park
Faught
Fashing
Farrsville
Fawil
Faulkner
Ira
West Point
Glaze City
Glenfawn
Goldsboro
Sparenberg
Spraberry
Sodville
South Hanlon
Artesia Wells
Eliasville
Cawthon
Water Valley
Chriesman
Wilmeth
Altoga
Tours
Quebec
Clearview
Valle Verde
Edge
Birome
Bethlehem
Beverly Hill
Arispe
Arden
Hurstown
Dimple
Negley
Odell
Oenaville
Harrison
Bettie
Nena
Nechanitz
Colony
Colfax
Comyn
Mayflower
McBride
McClanahan
McDonald
McKibben
Harriet
Vineyard
Vincent
Highbank
Newport
Foard City
Oatmeal
Oaks
Ocee
Ogg
Fruitland
Tucker
Garretts Bluff
Narciso Pena
Prairie Lea
Sulphur Bluff
Thorp Spring
Bassett
Ledbetter
Cuadrilla
Smetana
Coady
Clemons
Clodine
Cobb
Red Gate
Cedar Grove
Sneedville
Smithwick
Cologne
Fieldton
Bartley Woods
Kaffir
Kalgary
Jud
Juilliard
Jones Prairie
Landrum
Everett
Delwin
Elmont
East Point
Mendoza
Stuart Place
Southland
LaFayette
Reagan
Ash
Whiteflat
Arlam
Arlie
Milburn
Miguel
Slate Shoals
Perico
Hefner
Rayland
Kopernik Shores
Monica
La Reforma
Powell Point
Arcade
Eastgate
Mumford
Brundage
Pike
Piedmont
Kanawha
Kamay
Kamey
Martinsville
Nolan
Smyrna
Brice
Adamsville
Gillis
Oldenburg
Connell
Nona
New Mountain
New Salem
New York
Nickel
Nickleberry
Benonine
Becton
Beck
Bergheim
Oak Forest
Metcalf Gap
Broadway
South Plains
Roane
Nancy
Farmer
Whaley
Rayburn
Willamar
Davis Prairie
Delray
Rincon
Rios
Retta
Rhonesboro
Rockett
Laird Hill
Reilly Springs
Maxwell
Morris Ranch
Pickett
Pickens
Phelan
Phalba
Peters
Perryville
Saltillo
Alazan
Malta
Manda
Independence
Inadale
Hammond
Old Glory
Shive
Unity
Doucette
Dougherty
Harkeyville
Truscott
Lindenau
Goodlett
Cunningham
Cundiff
Heaton
Heckville
Headsville
Hedwigs Hill
Russellville
Holly Springs
Wamba
Bethsaida
Falcon
Peveto
Falcon Village