Portable Shower Trailers in Minnesota, USA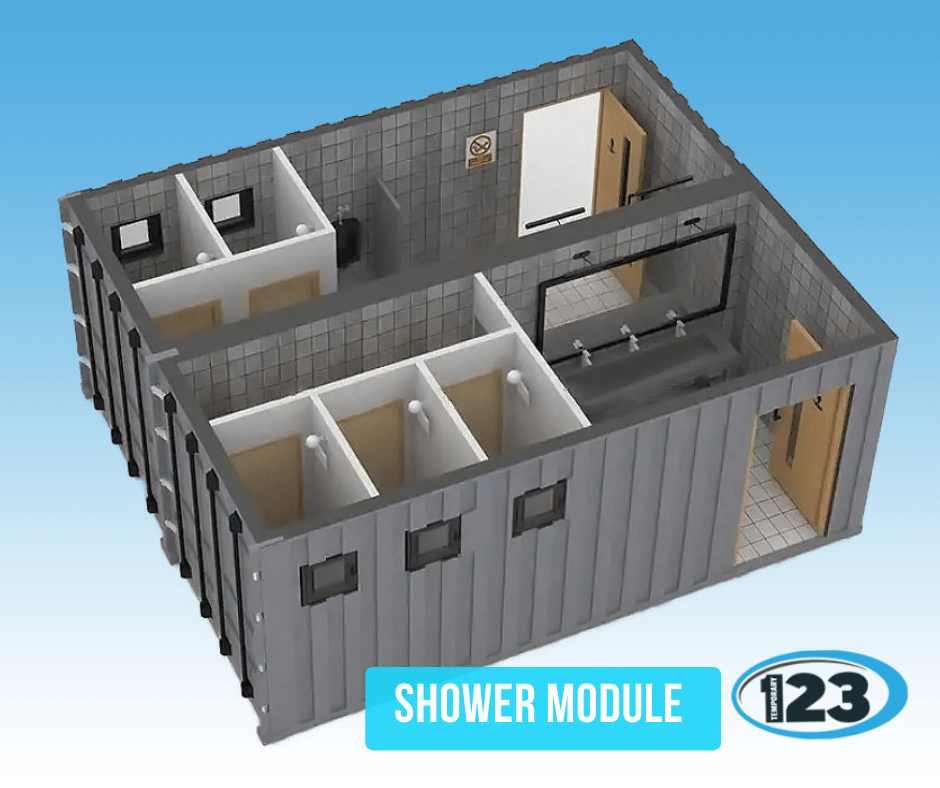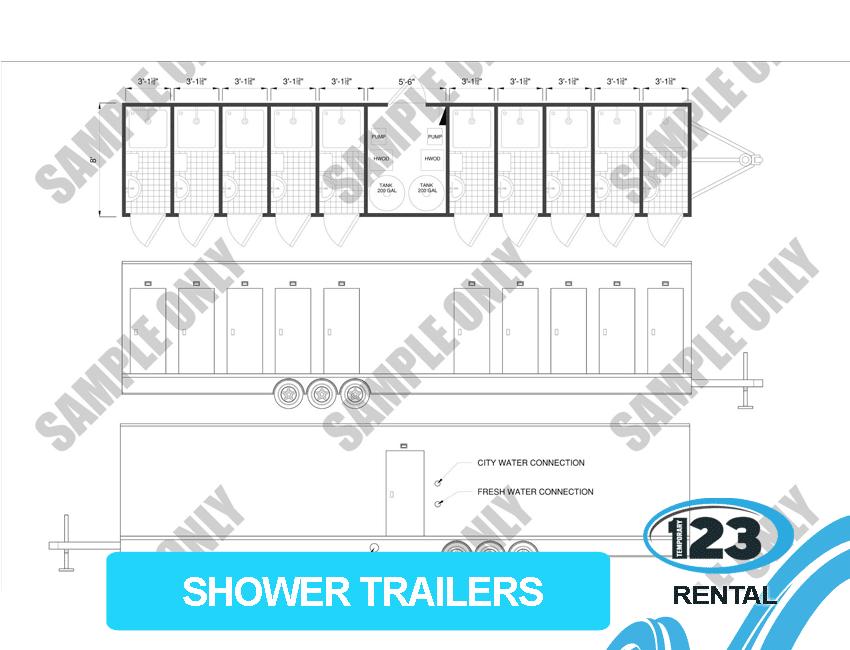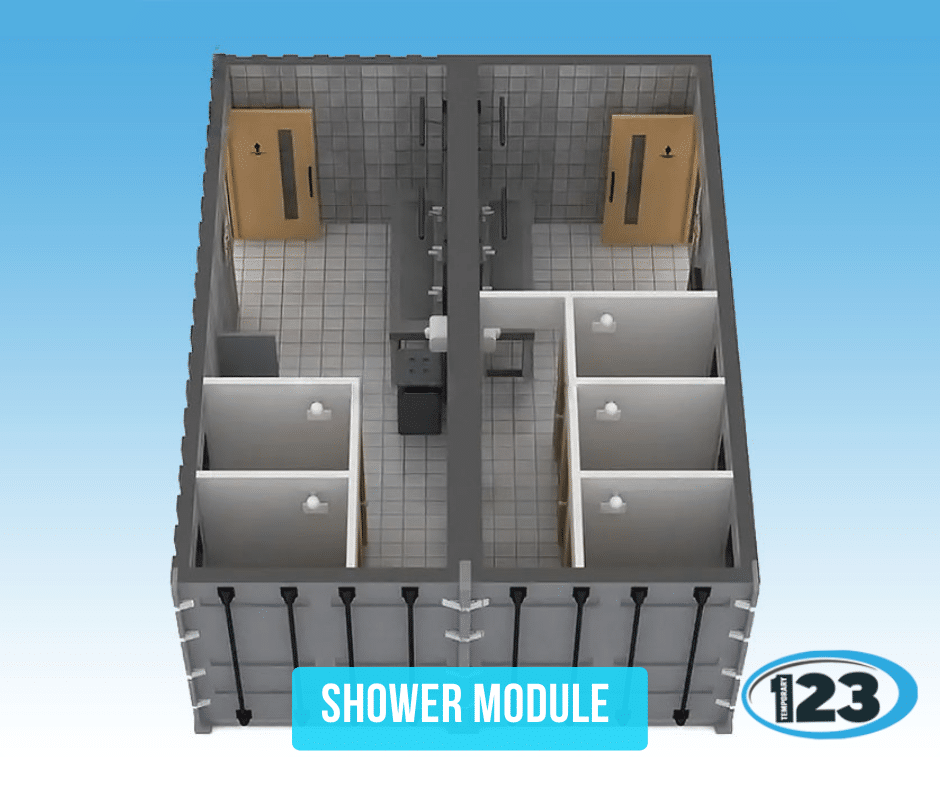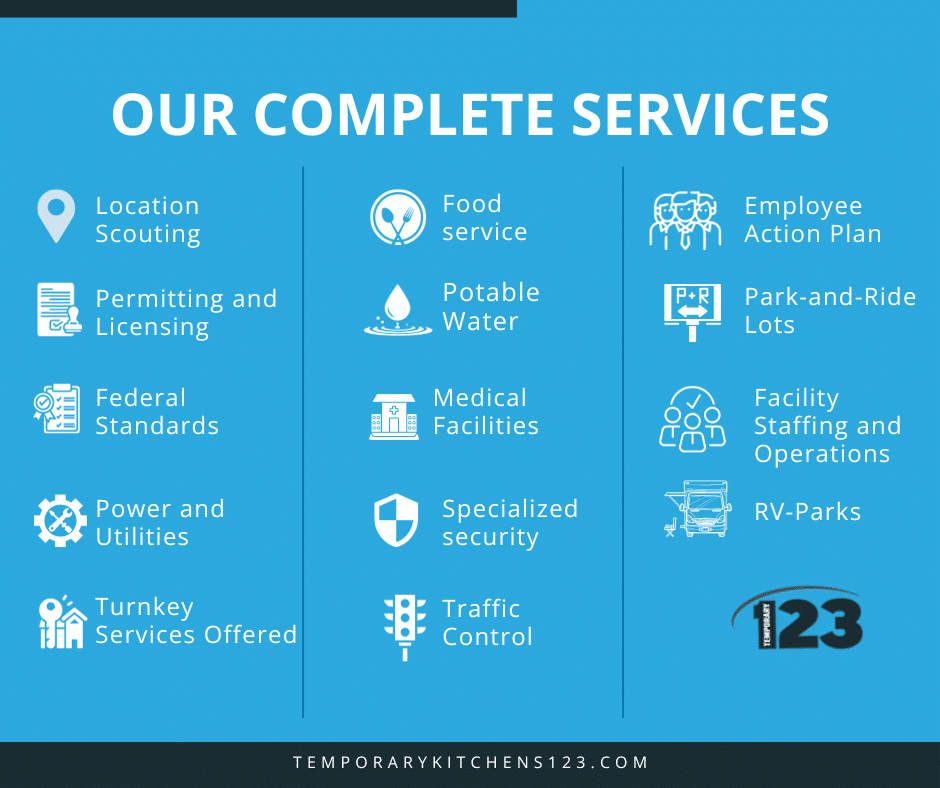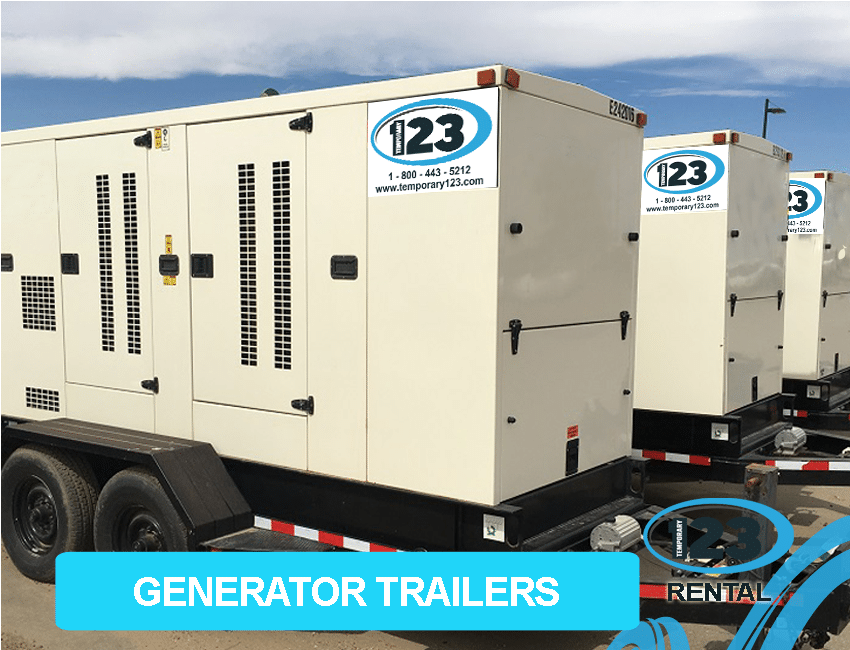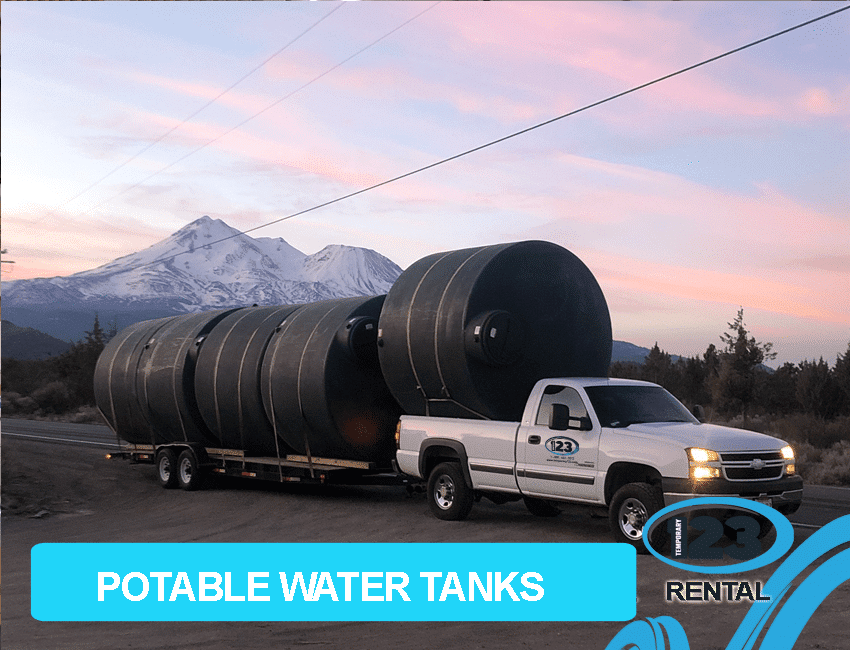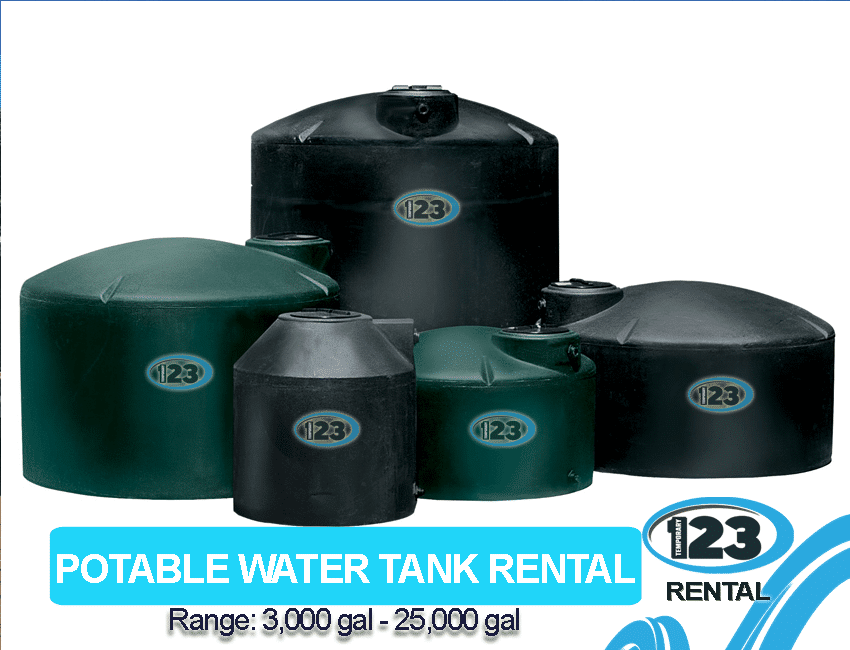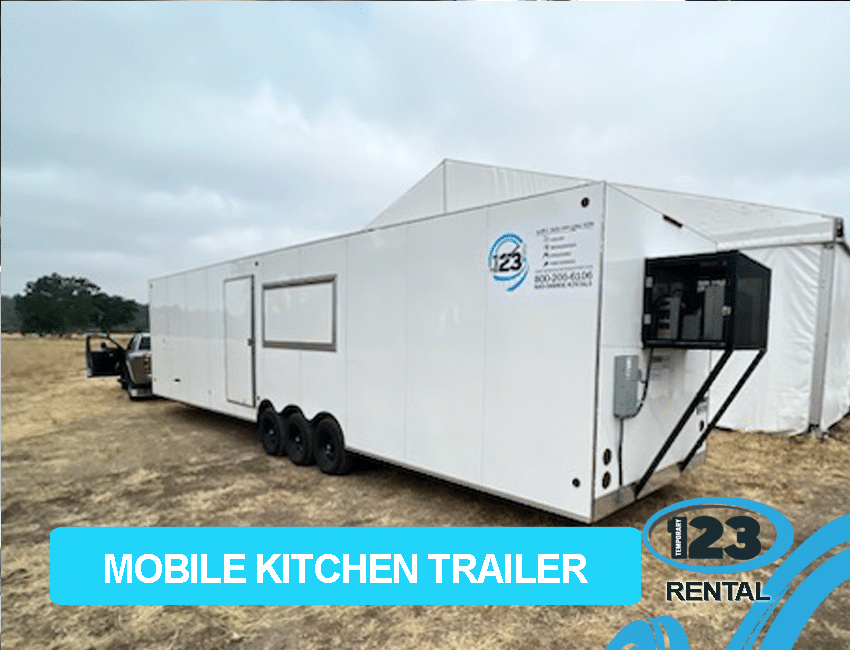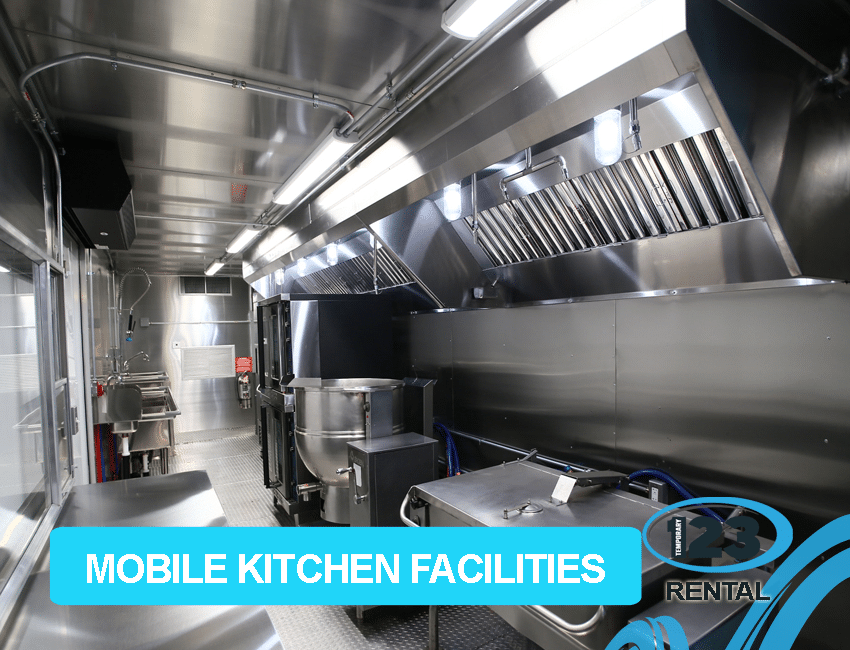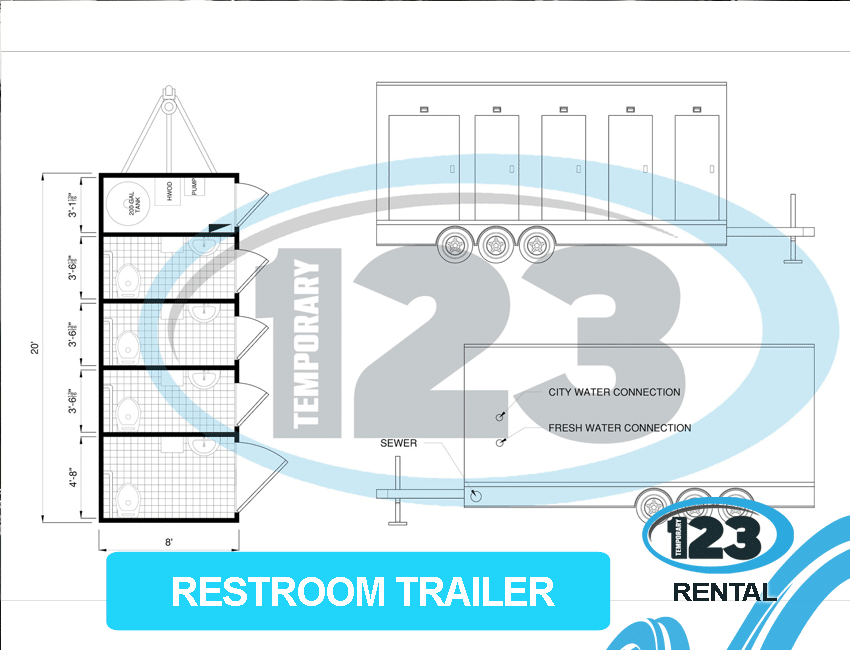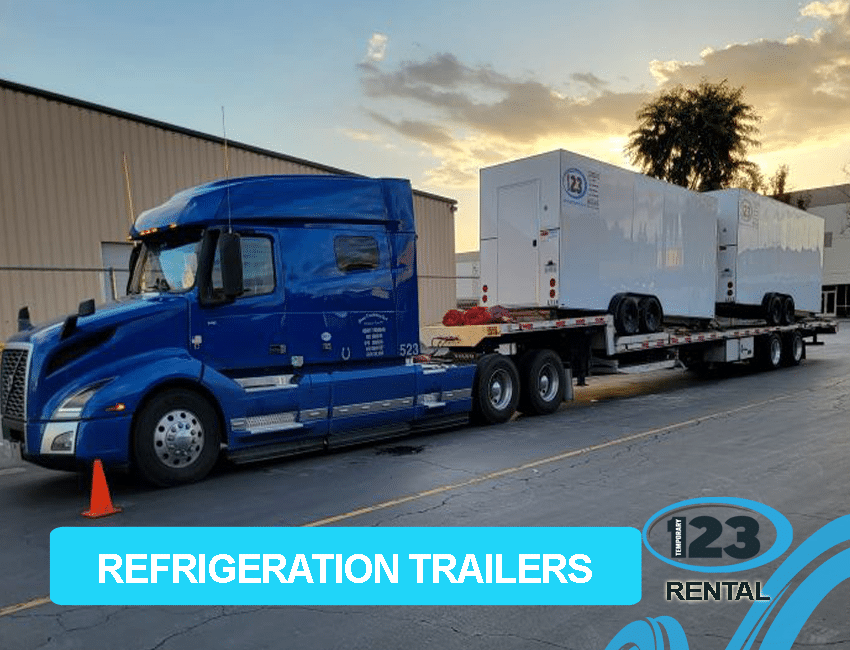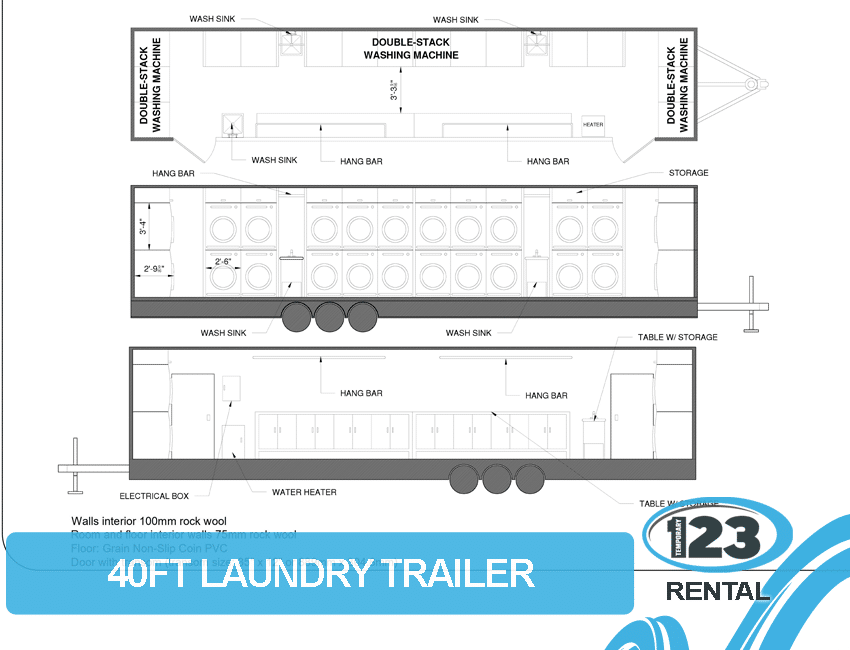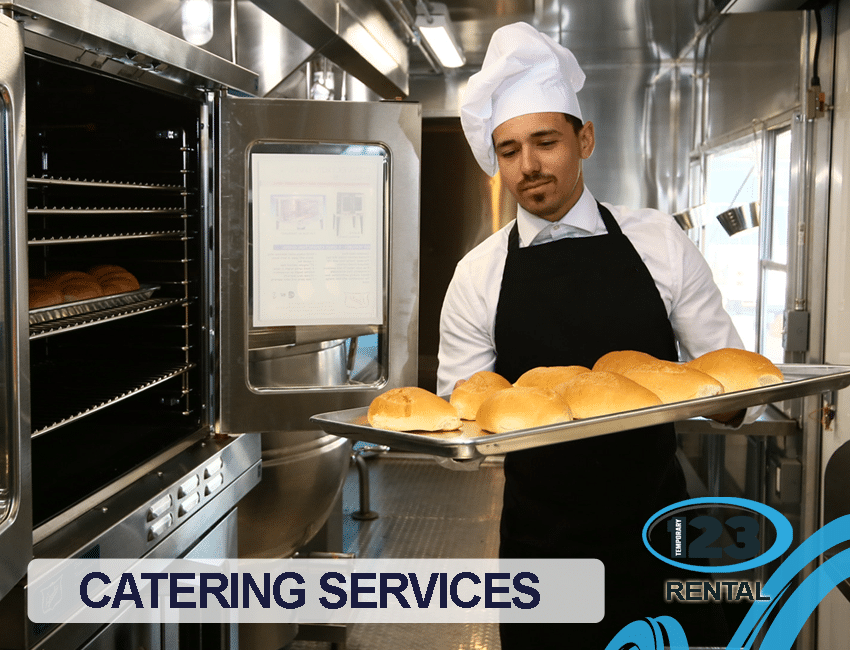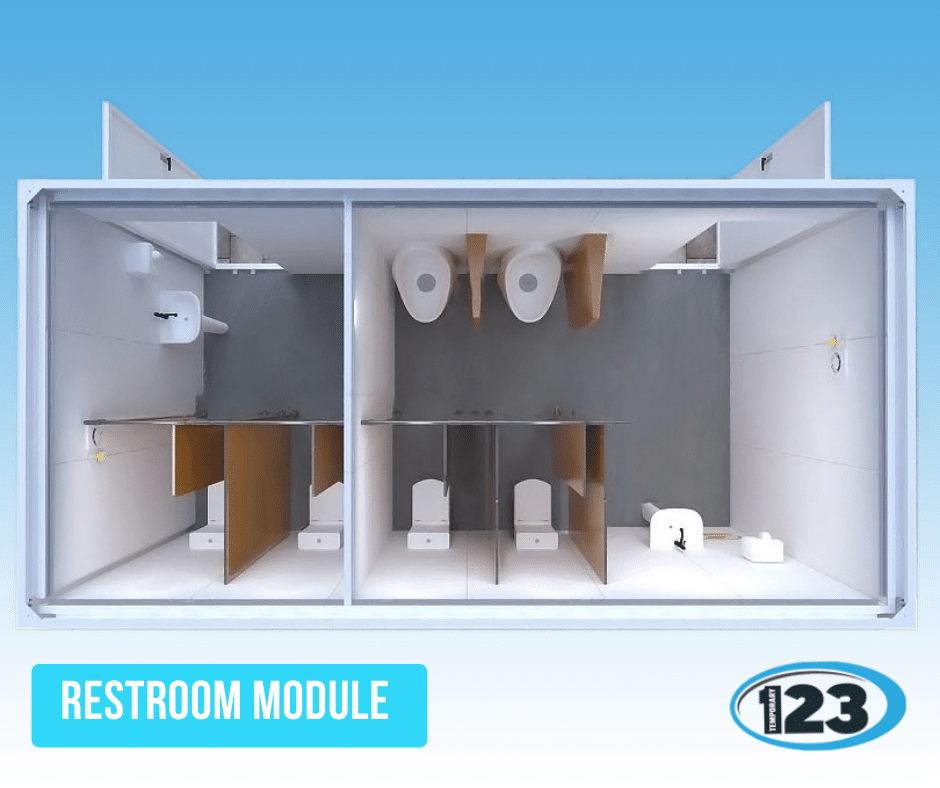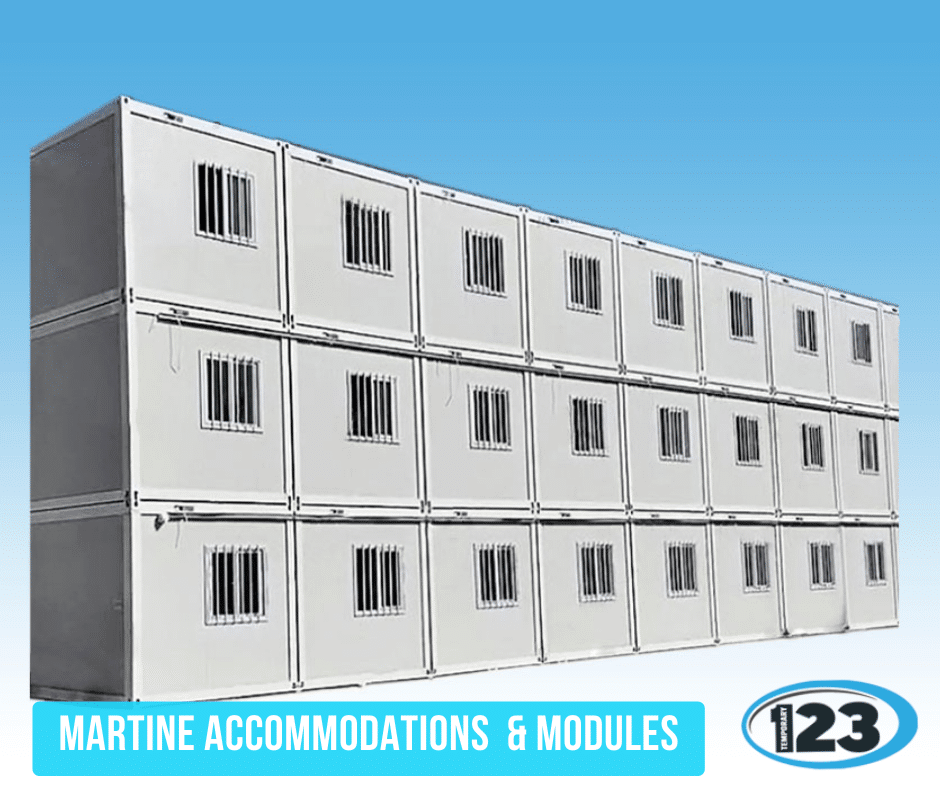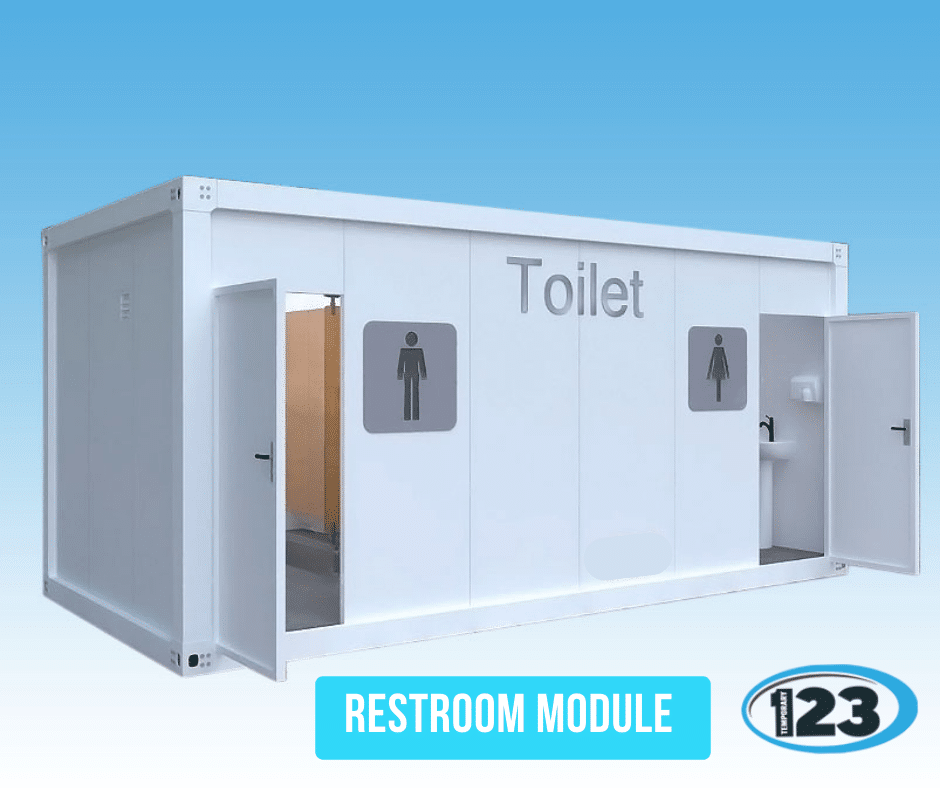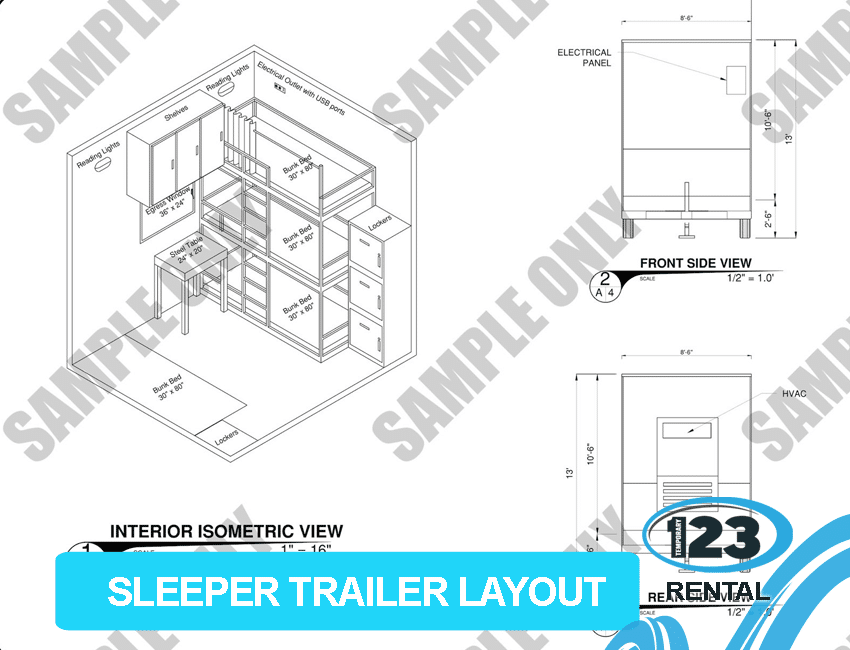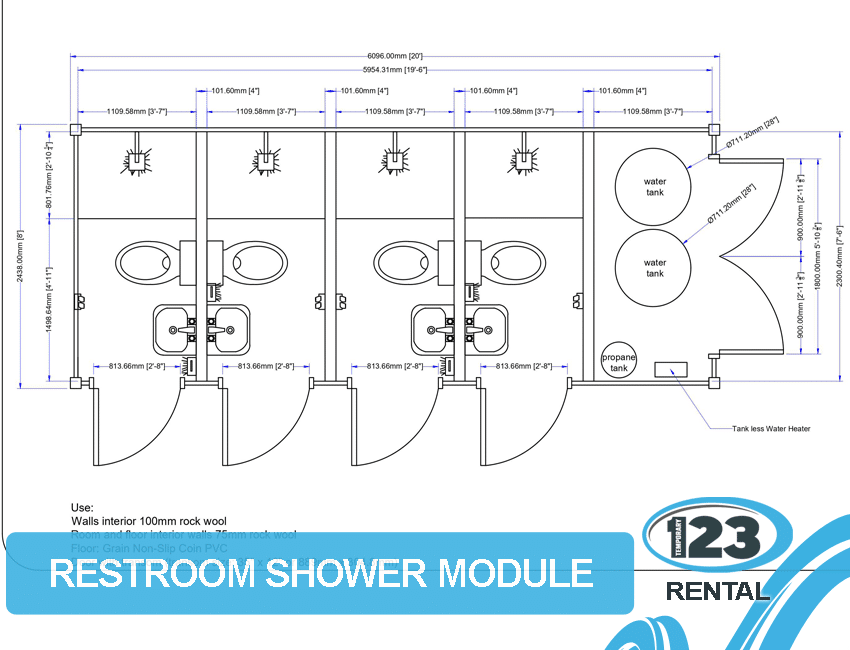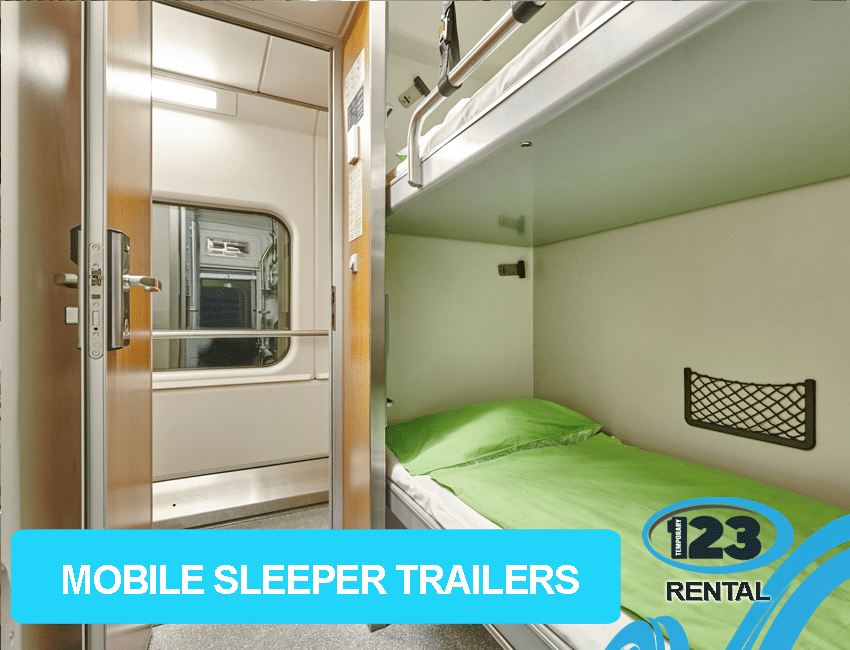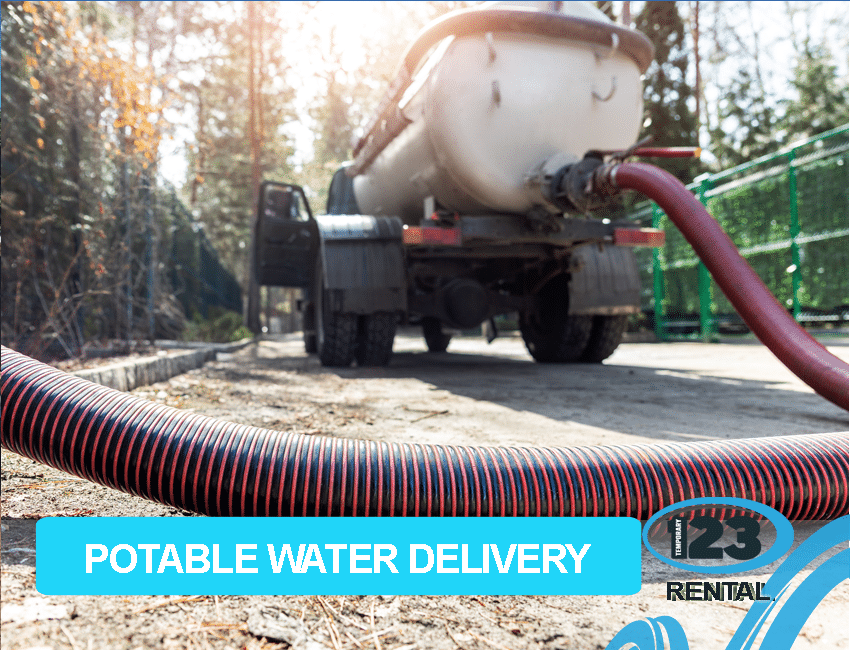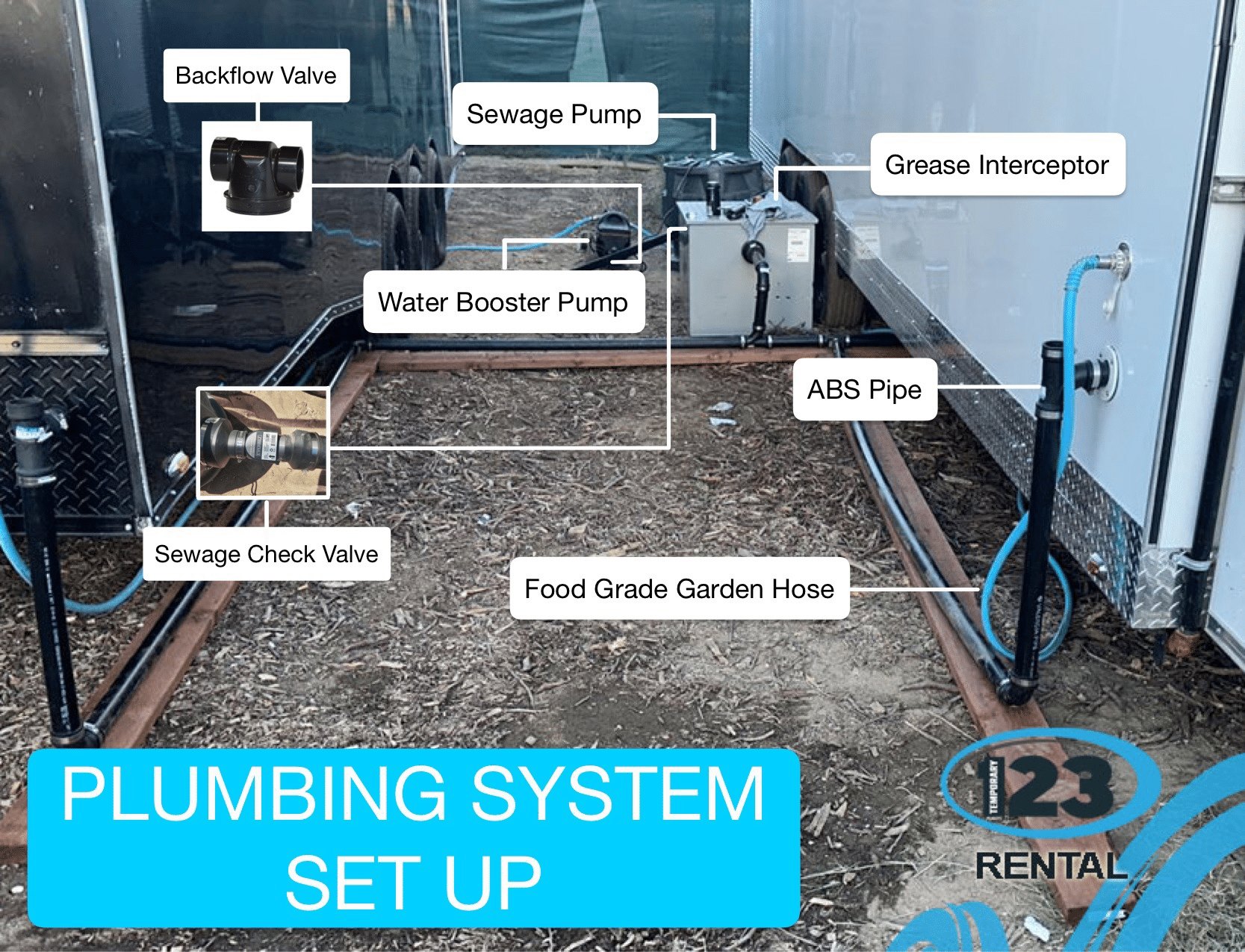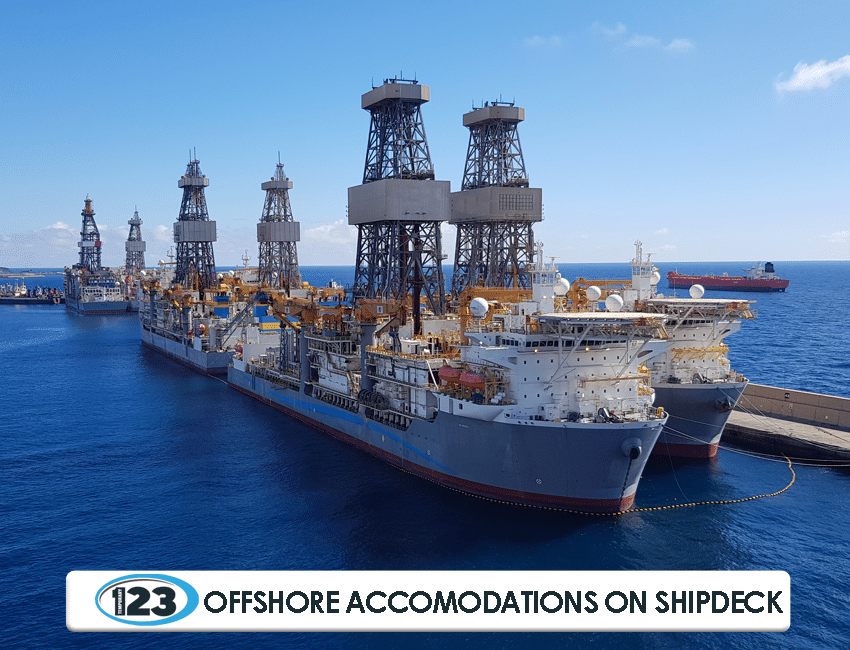 Shower trailers are a new and cost-effective way to stay clean while traveling. Temporary 123 in Minnesota offers a variety of options to meet your needs, whether you require a one-person or multiple-person unit. In addition, all of our custom-built apartments for sale or lease are long-lasting and useful, with a clean, appealing interior. 
Temporary 123 in Minnesota provides excellent shower trailer choices for buy or lease to meet all of your shower trailer requirements. Instant hot water on demand can be installed outside or in a utility room. Our cars are equipped with full ventilation and optional fold-down seats. We may make changes to your portable shower trailer to ensure that you get the most out of it.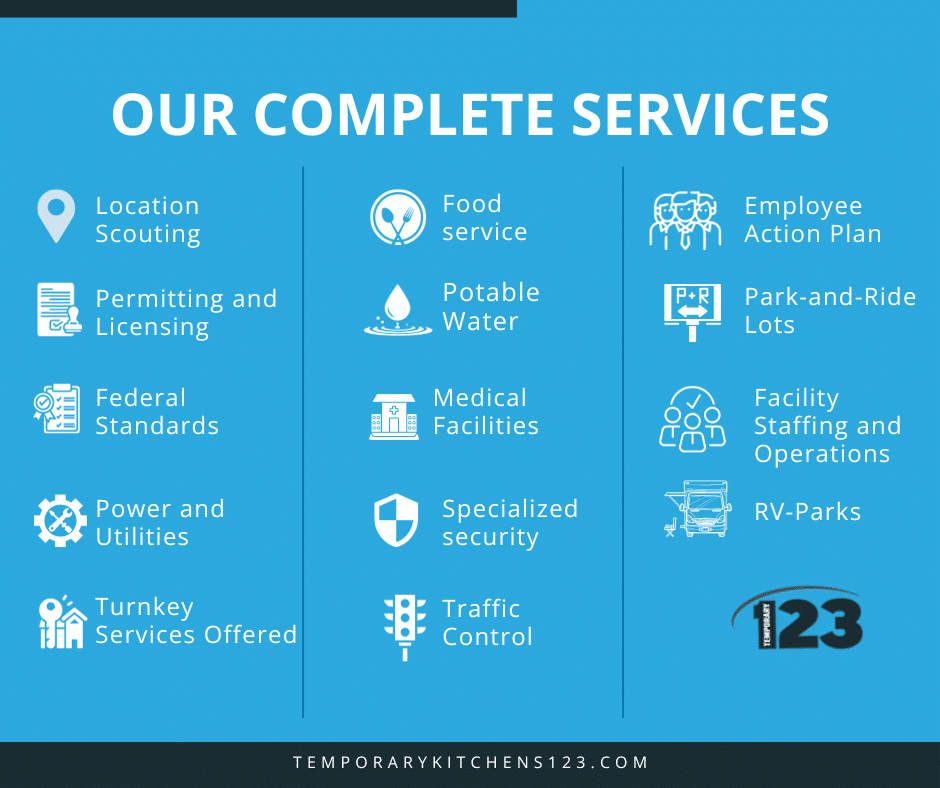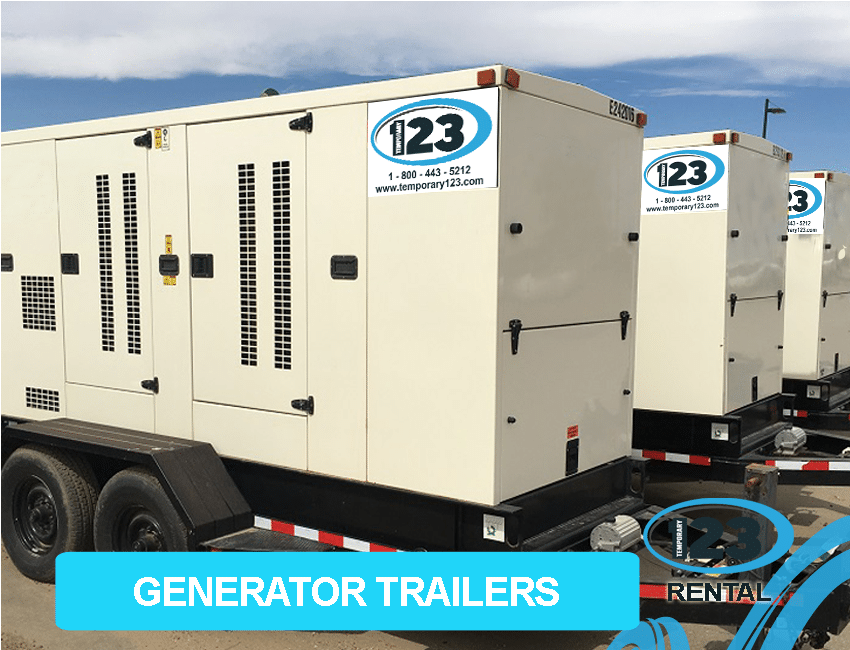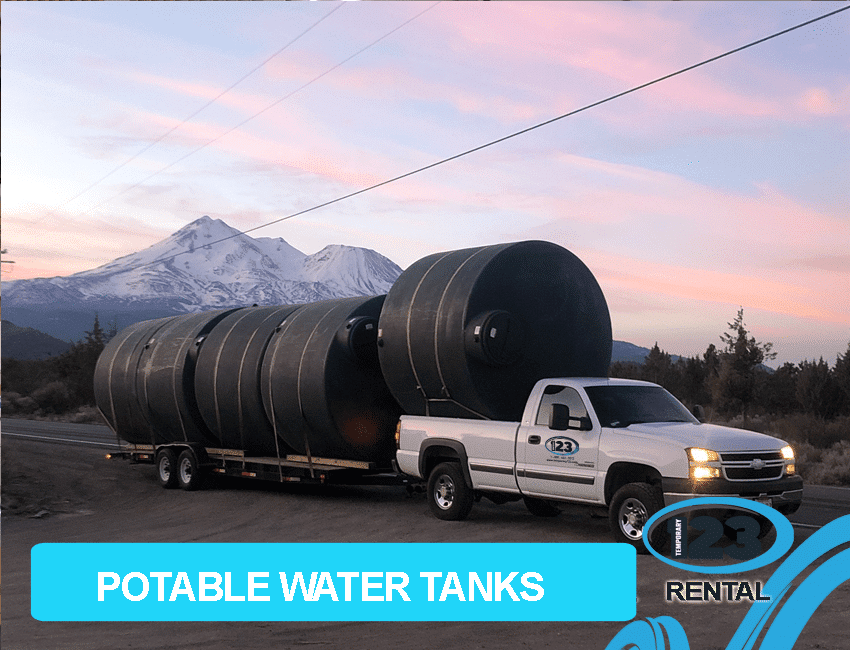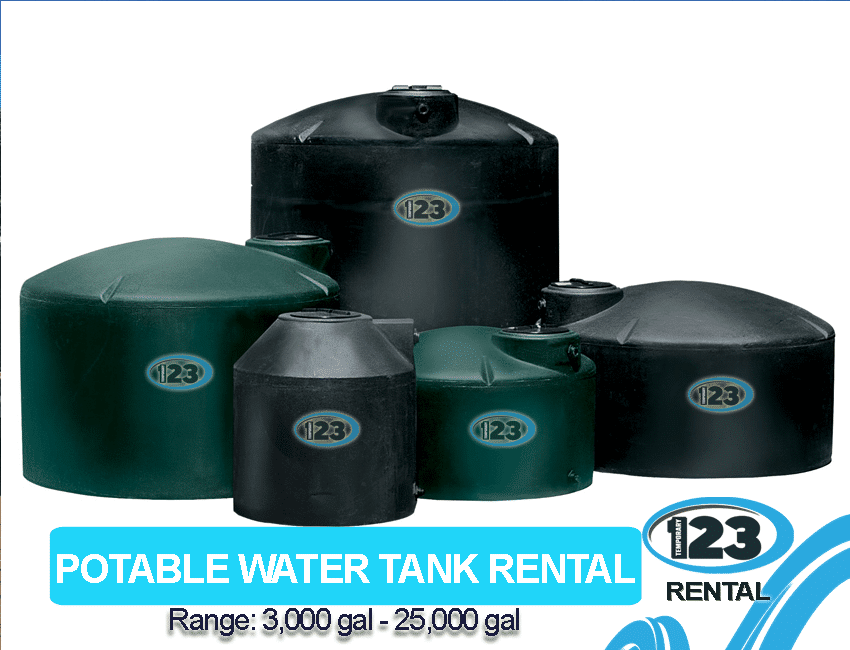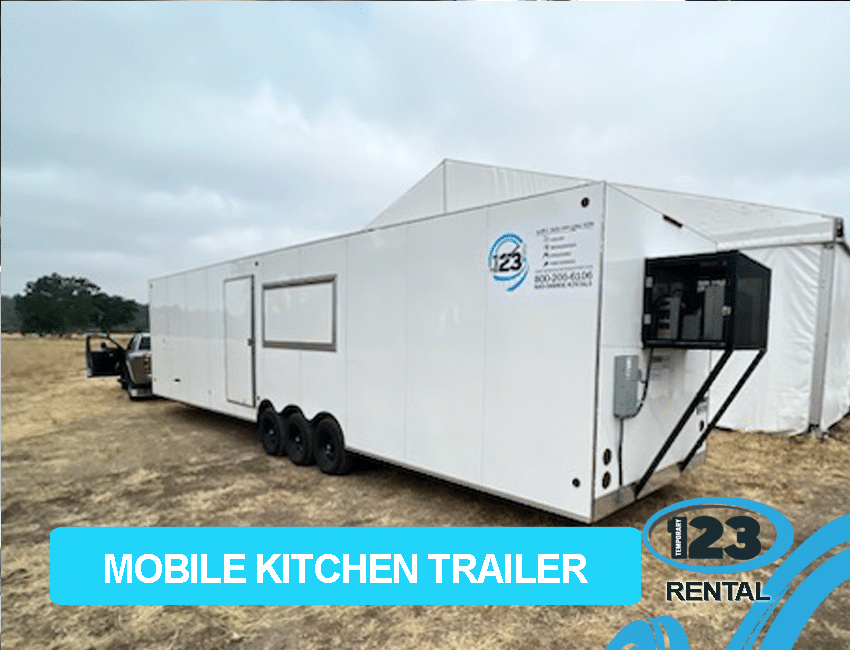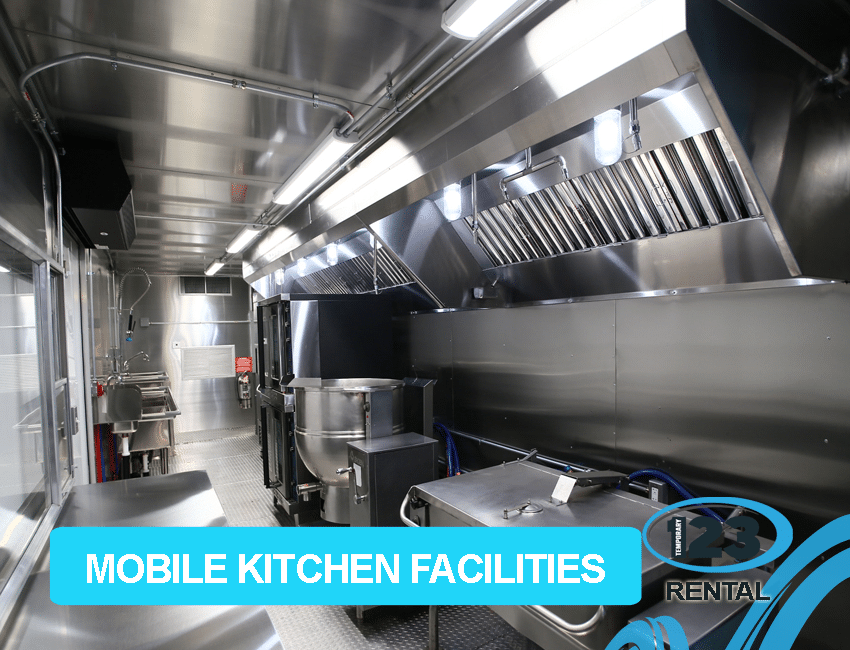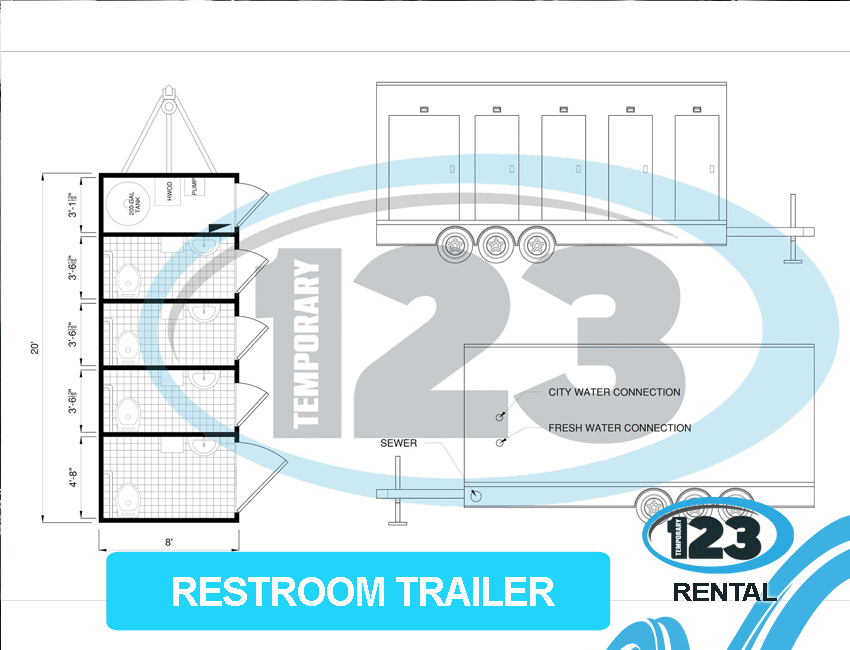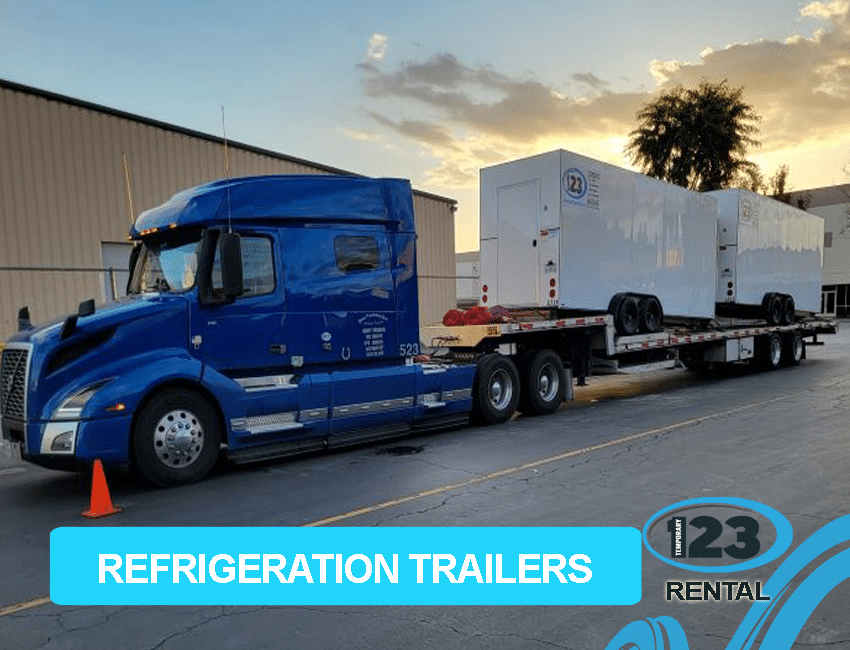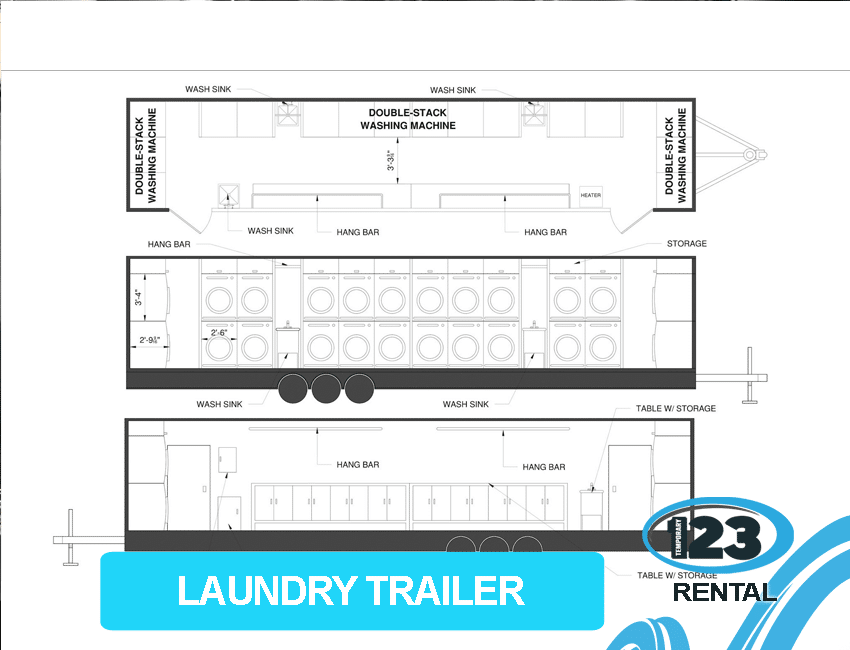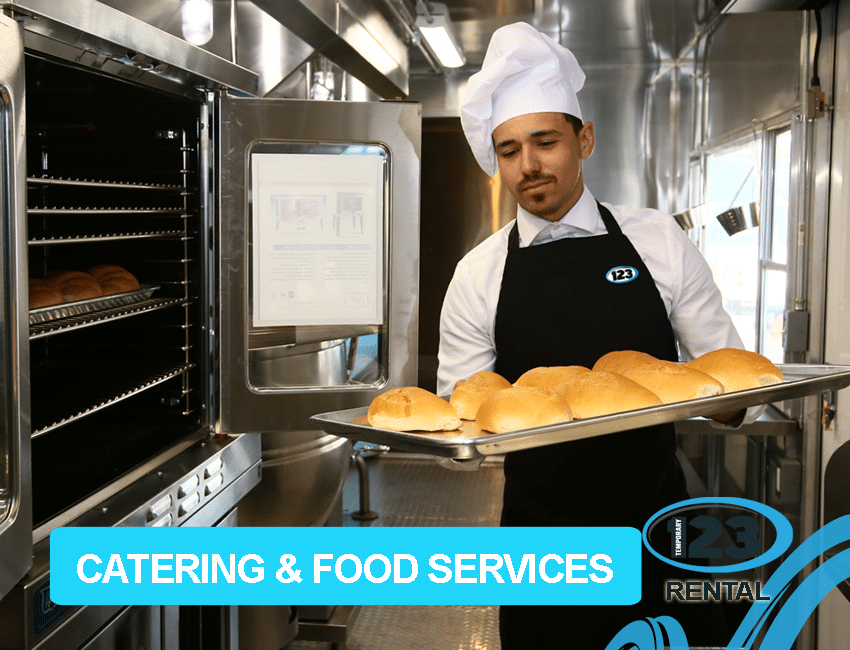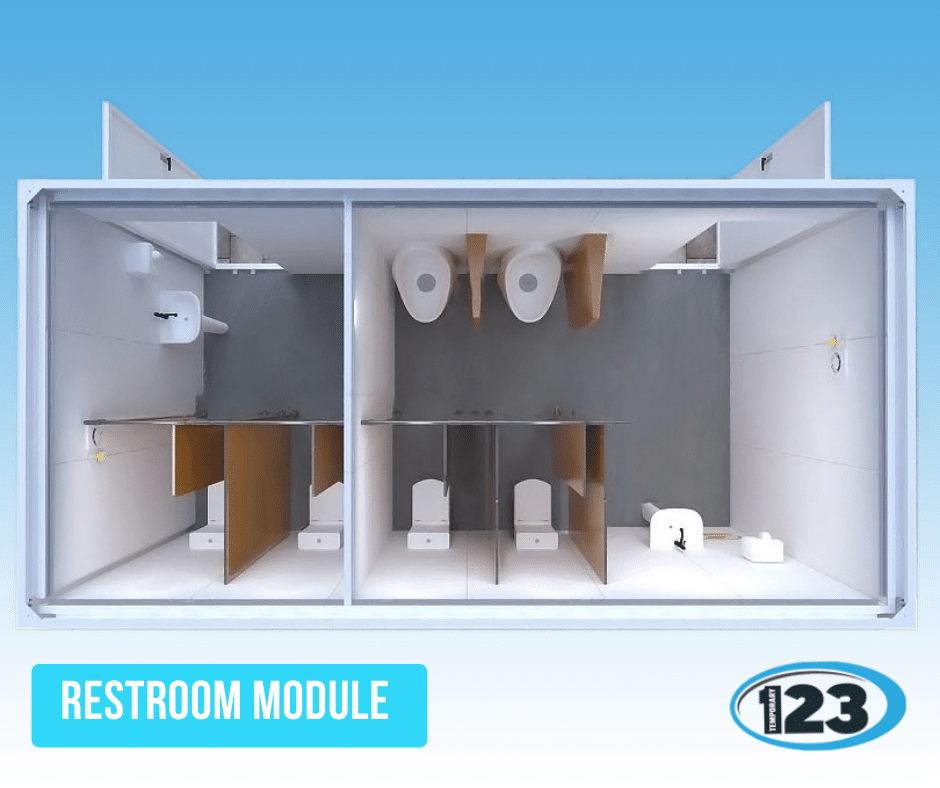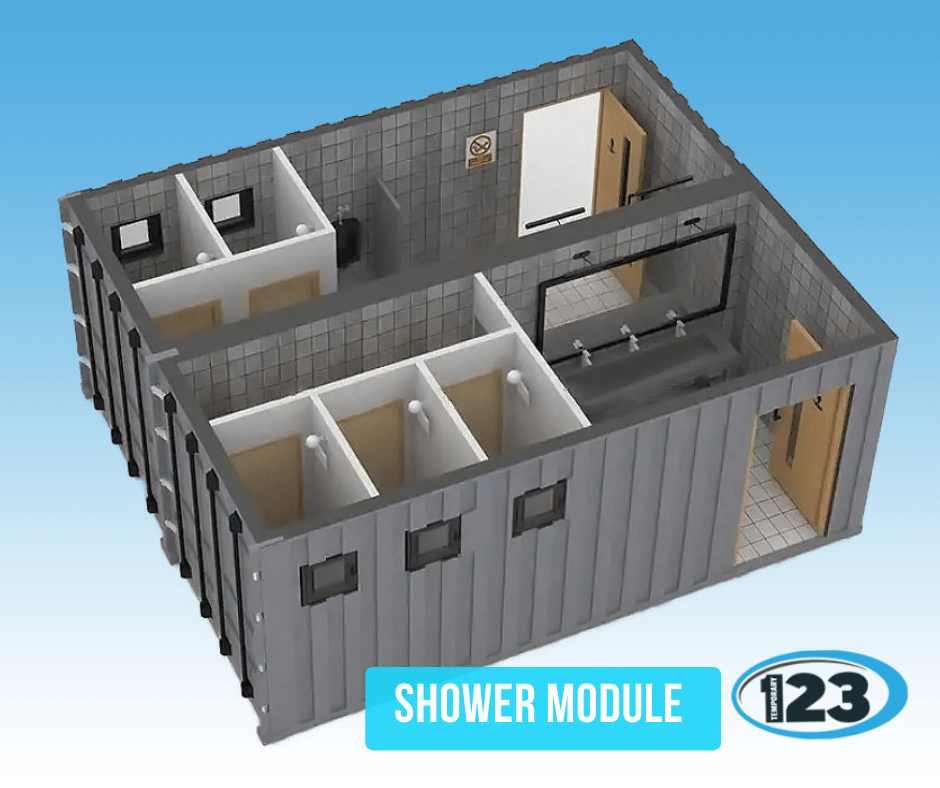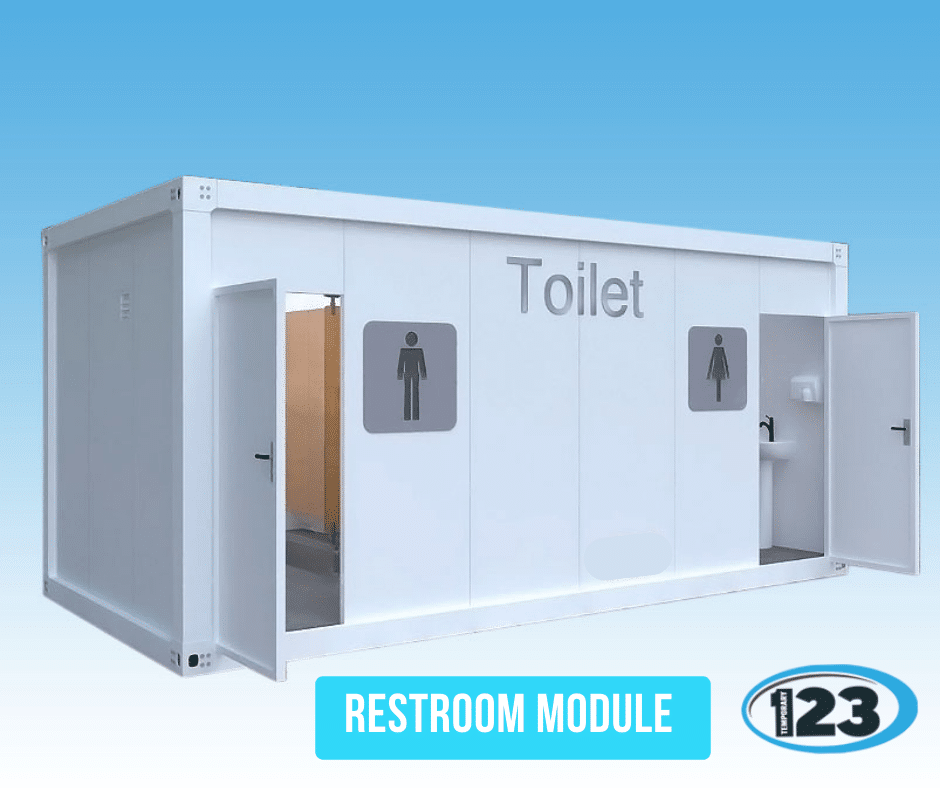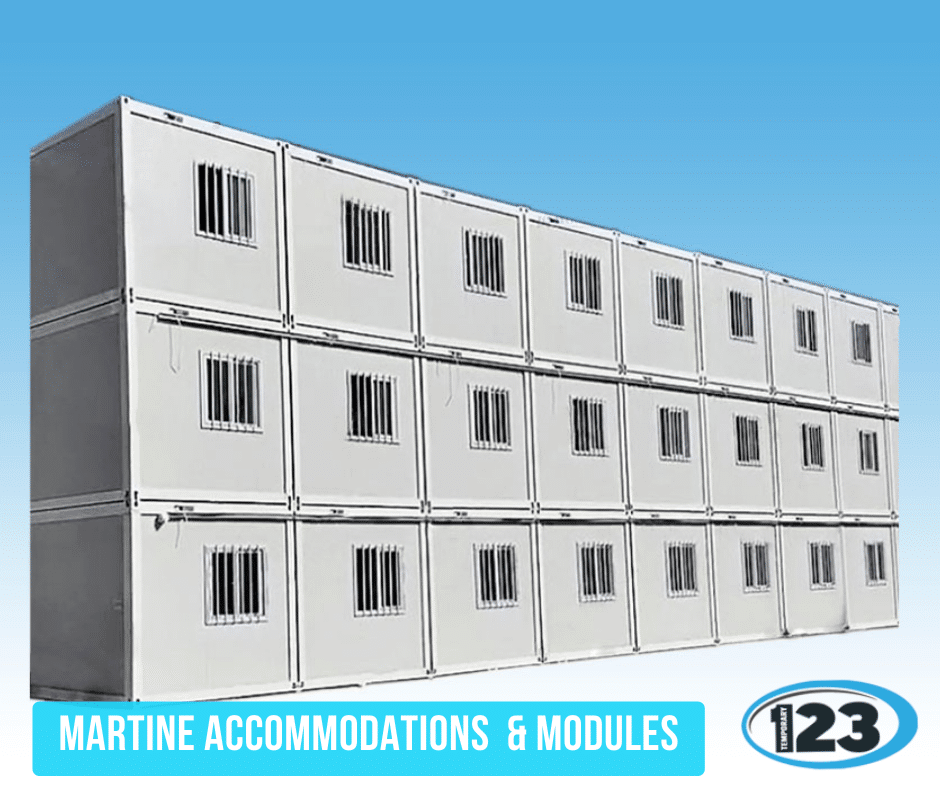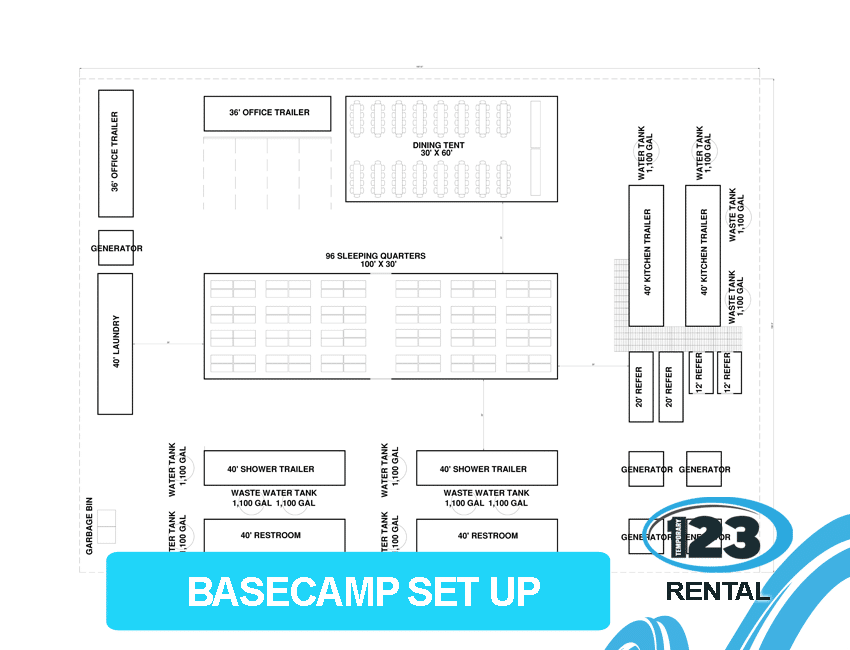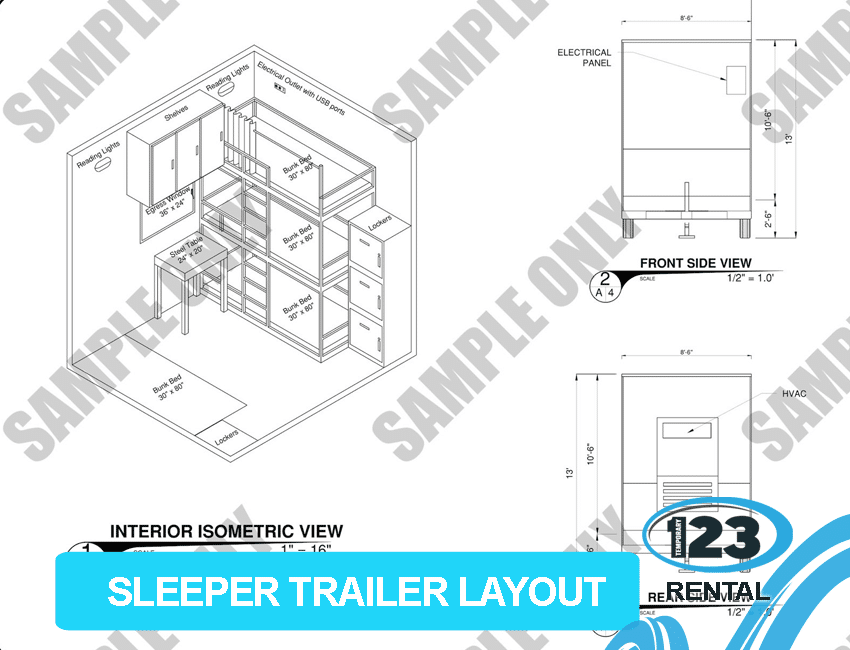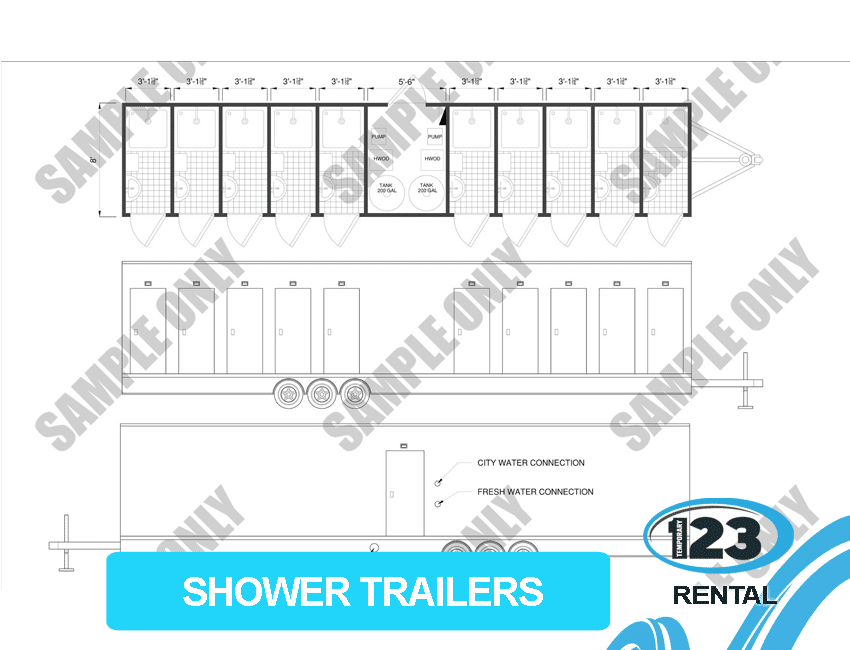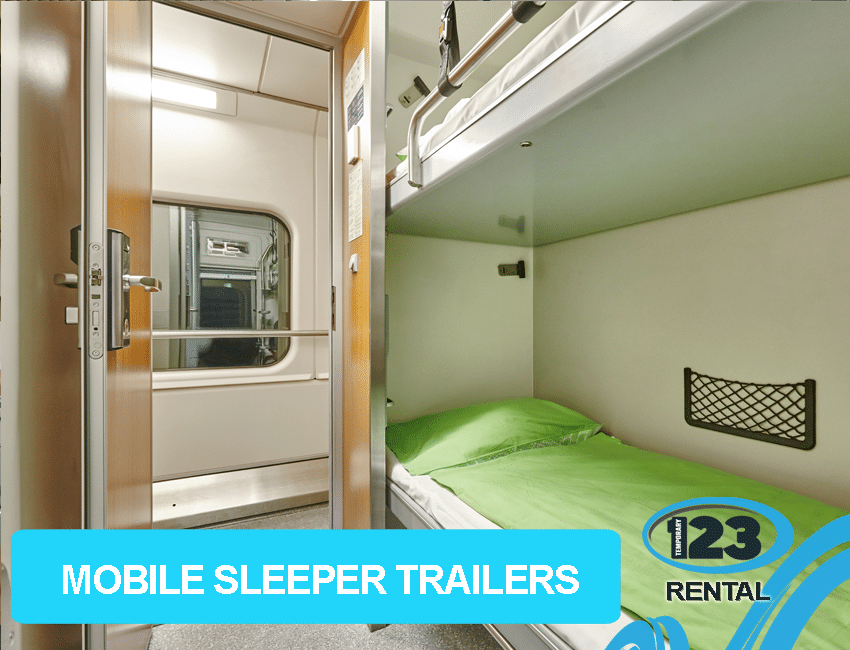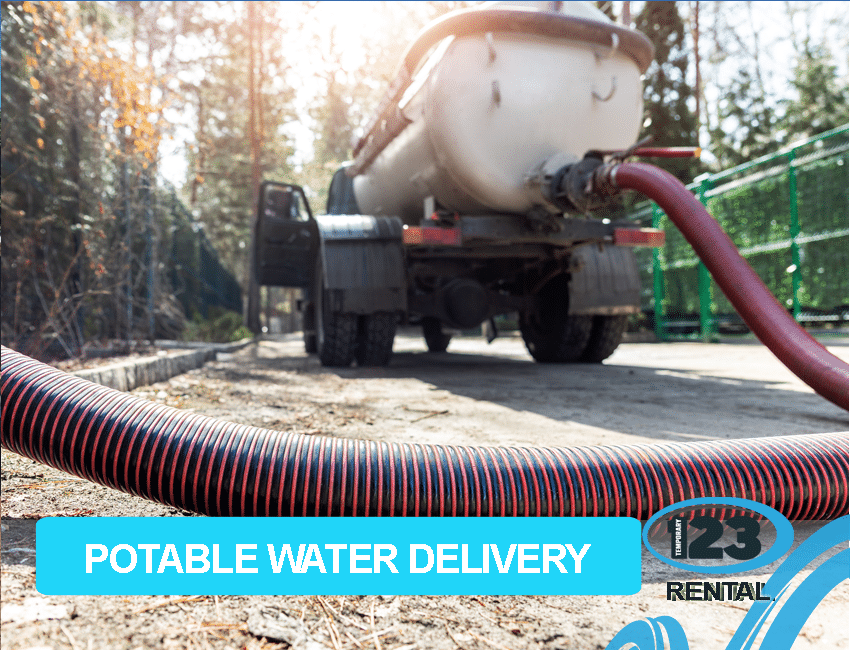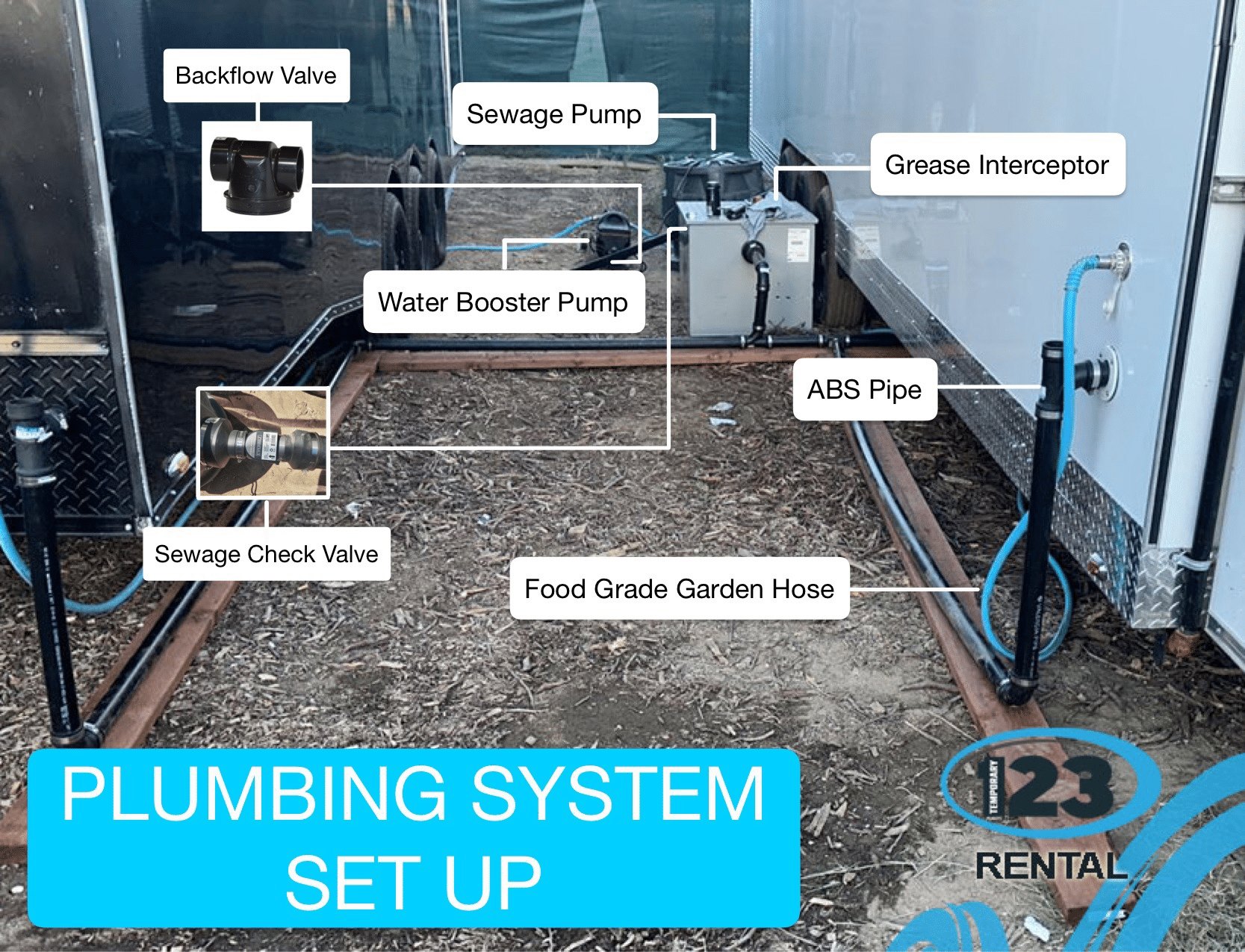 Portable and Easy to Setup
Temporary 123 mobile shower trailers in Minnesota for sale or lease are a totally portable and lightweight solution for any occasion or scenario that necessitates the attendance of a large number of people. Natural catastrophes, tragedies, and even outdoor performances are all scenarios that might occur. They can accommodate a large number of people at once and can be set up in less than a half hour, depending on the model.
Wide Range of Uses
Conferences, festivals, celebrations, site construction, and emergencies all benefit from mobile shower trailers. Temporary 123 in Minnesota offers a wide range of toilet trailers for sale or lease to assist meet the demand for dependable, high-performance hygiene facilities in these areas. 
One of the primary benefits of hiring or leasing Temporary 123 shower trailers in Minnesota is that they come with their own water tanks. The size of the tank is determined by the number of showers taken, regardless of whether there is clean running water nearby.
Your Own Clean Water Tanks
Because water tanks have already been erected, there is no need to be concerned about a contaminated local water supply. Because of the Temporary 123 trailer's self-contained system in Minnesota, your visitors or workers will always be clean and hygienic, regardless of the weather. And, based on your specific needs, we may create a one-of-a-kind solution for each circumstance. 
Fully Equipped
Water pumps, soap dispensers, and mirrors are included in temporary 123 portable shower trailers in Minnesota for hire or leasing to ensure basic sanitation regardless of location. To assist minimize catastrophes while in operation, our trailers incorporate safety features such as quick intake and hose connections.
Get Clean in Any Location
Our shower trailers may be powered by either electricity or propane, depending on the scenario, so there's no need to worry about finding a power source everywhere. The Temporary 123 shower trailers in Minnesota meet all of your sanitation and hygiene requirements. Temporary 123 in Minnesota is always accessible, whether you're at a fair or rodeo, camping in the country, or even during catastrophic catastrophes like hurricanes and wildfires.
Please contact us if you require shower trailers for any purpose.
Temporary Bunkhouse Sleeper, Temporary Modular Locker Rooms, Temporary Modular Restroom Buildings, Restroom Building Rentals, Temporary Modular Shower Building, Modular Sleeper Rental, Temporary Modular Living Facilities, Modular Living Facilities Rental, Modular Sleeping Facilities Rental, Temporary Modular Sleeping Facilities, Temporary Modular Restrooms Rental, Temporary Modular Sleeper, Bunkhouse Sleepers Rental, Modular Shower Rental, Modular Locker Room Rental
Ada, MN
Adams, MN
Adrian, MN
Afton, MN
Aitkin, MN
Akeley, MN
Albany, MN
Albert Lea, MN
Albertville, MN
Alden, MN
Alexandria, MN
Altura, MN
Alvarado, MN
Amboy, MN
Andover, MN
Annandale, MN
Anoka, MN
Appleton, MN
Argyle, MN
Arlington, MN
Ashby, MN
Askov, MN
Atwater, MN
Audubon, MN
Aurora, MN
Austin, MN
Avon, MN
Babbitt, MN
Backus, MN
Badger, MN
Bagley, MN
Balaton, MN
Barnesville, MN
Barnum, MN
Barrett, MN
Battle Lake, MN
Baudette, MN
Baxter, MN
Bayport, MN
Beardsley, MN
Beaver Creek, MN
Becker, MN
Belgrade, MN
Belle Plaine, MN
Bellingham, MN
Belview, MN
Bemidji, MN
Benson, MN
Bertha, MN
Bethel, MN
Big Falls, MN
Big Lake, MN
Bigelow, MN
Bigfork, MN
Bird Island, MN
Biwabik, MN
Blackduck, MN
Blooming Prairie, MN
Blue Earth, MN
Bluffton, MN
Bovey, MN
Bowlus, MN
Boyd, MN
Braham, MN
Brainerd, MN
Brandon, MN
Breckenridge, MN
Brewster, MN
Bricelyn, MN
Brooten, MN
Browerville, MN
Browns Valley, MN
Brownsdale, MN
Brownsville, MN
Brownton, MN
Buckman, MN
Buffalo Lake, MN
Buffalo, MN
Buhl, MN
Burnsville, MN
Butterfield, MN
Byron, MN
Caledonia, MN
Calumet, MN
Cambridge, MN
Campbell, MN
Canby, MN
Cannon Falls, MN
Canton, MN
Carlos, MN
Carlton, MN
Carver, MN
Cass Lake, MN
Center City, MN
Ceylon, MN
Champlin, MN
Chandler, MN
Chanhassen, MN
Chaska, MN
Chatfield, MN
Chisago City, MN
Chisholm, MN
Chokio, MN
Circle Pines, MN
Clara City, MN
Claremont, MN
Clarissa, MN
Clarkfield, MN
Clarks Grove, MN
Clear Lake, MN
Clearbrook, MN
Clearwater, MN
Cleveland, MN
Climax, MN
Clinton, MN
Cloquet, MN
Cohasset, MN
Cokato, MN
Cold Spring, MN
Coleraine, MN
Cologne, MN
Comfrey, MN
Cook, MN
Cosmos, MN
Cottage Grove, MN
Cottonwood, MN
Courtland, MN
Crookston, MN
Crosby, MN
Crosslake, MN
Crystal Bay, MN
Currie, MN
Cyrus, MN
Dakota, MN
Dalton, MN
Danube, MN
Darwin, MN
Dassel, MN
Dawson, MN
Dayton, MN
Deer Creek, MN
Deer River, MN
Deerwood, MN
Delano, MN
Delavan, MN
Detroit Lakes, MN
Dexter, MN
Dilworth, MN
Dodge Center, MN
Donnelly, MN
Dover, MN
Duluth, MN
Dundas, MN
Eagle Bend, MN
Eagle Lake, MN
East Grand Forks, MN
Easton, MN
Echo, MN
Eden Prairie, MN
Eden Valley, MN
Edgerton, MN
Eitzen, MN
Elbow Lake, MN
Elgin, MN
Elk River, MN
Elko, MN
Ellendale, MN
Ellsworth, MN
Elmore, MN
Ely, MN
Elysian, MN
Emily, MN
Emmons, MN
Erskine, MN
Evansville, MN
Eveleth, MN
Excelsior, MN
Eyota, MN
Fairfax, MN
Fairmont, MN
Faribault, MN
Farmington, MN
Felton, MN
Fergus Falls, MN
Fertile, MN
Fifty Lakes, MN
Finlayson, MN
Fisher, MN
Flensburg, MN
Floodwood, MN
Foley, MN
Forest Lake, MN
Foreston, MN
Fosston, MN
Fountain, MN
Franklin, MN
Frazee, MN
Freeborn, MN
Freeport, MN
Frost, MN
Fulda, MN
Garfield, MN
Garrison, MN
Gary, MN
Gaylord, MN
Geneva, MN
Ghent, MN
Gibbon, MN
Gilbert, MN
Gilman, MN
Glencoe, MN
Glenville, MN
Glenwood, MN
Glyndon, MN
Gonvick, MN
Good Thunder, MN
Goodhue, MN
Graceville, MN
Granada, MN
Grand Marais, MN
Grand Meadow, MN
Grand Rapids, MN
Granite Falls, MN
Green Isle, MN
Greenbush, MN
Greenwald, MN
Grey Eagle, MN
Grove City, MN
Grygla, MN
Hackensack, MN
Hallock, MN
Halstad, MN
Hamburg, MN
Hampton, MN
Hancock, MN
Hanley Falls, MN
Hanover, MN
Hanska, MN
Hardwick, MN
Harmony, MN
Harris, MN
Hartland, MN
Hastings, MN
Hawley, MN
Hayfield, MN
Hayward, MN
Hector, MN
Henderson, MN
Hendricks, MN
Hendrum, MN
Henning, MN
Herman, MN
Heron Lake, MN
Hewitt, MN
Hibbing, MN
Hill City, MN
Hills, MN
Hinckley, MN
Hitterdal, MN
Hoffman, MN
Hokah, MN
Holdingford, MN
Holland, MN
Hollandale, MN
Hopkins, MN
Houston, MN
Howard Lake, MN
Hoyt Lakes, MN
Hugo, MN
Hutchinson, MN
International Falls, MN
Inver Grove Heights, MN
Ironton, MN
Isanti, MN
Isle, MN
Ivanhoe, MN
Jackson, MN
Janesville, MN
Jasper, MN
Jeffers, MN
Jenkins, MN
Jordan, MN
Kandiyohi, MN
Karlstad, MN
Kasota, MN
Kasson, MN
Keewatin, MN
Kelliher, MN
Kellogg, MN
Kennedy, MN
Kensington, MN
Kenyon, MN
Kerkhoven, MN
Kiester, MN
Kimball, MN
La Crescent, MN
Lafayette, MN
Lake Benton, MN
Lake Bronson, MN
Lake City, MN
Lake Crystal, MN
Lake Elmo, MN
Lake Lillian, MN
Lake Park, MN
Lake Wilson, MN
Lakefield, MN
Lakeland, MN
Lakeville, MN
Lamberton, MN
Lancaster, MN
Lanesboro, MN
Le Center, MN
Le Roy, MN
Le Sueur, MN
Leota, MN
Lester Prairie, MN
Lewiston, MN
Lewisville, MN
Lindstrom, MN
Lismore, MN
Litchfield, MN
Little Falls, MN
Littlefork, MN
Long Lake, MN
Long Prairie, MN
Lonsdale, MN
Loretto, MN
Lowry, MN
Lucan, MN
Luverne, MN
Lyle, MN
Lynd, MN
Mabel, MN
Madelia, MN
Madison Lake, MN
Madison, MN
Magnolia, MN
Mahnomen, MN
Mankato, MN
Mantorville, MN
Maple Lake, MN
Maple Plain, MN
Mapleton, MN
Marble, MN
Marine On Saint Croix, MN
Marshall, MN
Mayer, MN
Maynard, MN
Mazeppa, MN
Mcgregor, MN
Mcintosh, MN
Medford, MN
Melrose, MN
Menahga, MN
Mendota, MN
Middle River, MN
Milaca, MN
Milan, MN
Milroy, MN
Miltona, MN
Minneapolis, MN
Minneota, MN
Minnesota City, MN
Minnesota Lake, MN
Minnetonka Beach, MN
Minnetonka, MN
Montevideo, MN
Montgomery, MN
Monticello, MN
Montrose, MN
Moorhead, MN
Moose Lake, MN
Mora, MN
Morgan, MN
Morris, MN
Morristown, MN
Morton, MN
Motley, MN
Mound, MN
Mountain Iron, MN
Mountain Lake, MN
Murdock, MN
Nashwauk, MN
Naytahwaush, MN
Nerstrand, MN
Nevis, MN
New Auburn, MN
New Germany, MN
New London, MN
New Market, MN
New Munich, MN
New Prague, MN
New Richland, MN
New Ulm, MN
New York Mills, MN
Newfolden, MN
Newport, MN
Nicollet, MN
Nisswa, MN
North Branch, MN
Northfield, MN
Northome, MN
Northrop, MN
Norwood, MN
Oak Park, MN
Ogilvie, MN
Oklee, MN
Olivia, MN
Onamia, MN
Oronoco, MN
Orr, MN
Ortonville, MN
Osakis, MN
Oslo, MN
Osseo, MN
Ostrander, MN
Ottertail, MN
Owatonna, MN
Park Rapids, MN
Parkers Prairie, MN
Paynesville, MN
Pelican Rapids, MN
Pemberton, MN
Pennock, MN
Pequot Lakes, MN
Perham, MN
Peterson, MN
Pierz, MN
Pillager, MN
Pine City, MN
Pine Island, MN
Pine River, MN
Pipestone, MN
Plainview, MN
Plato, MN
Plummer, MN
Ponemah, MN
Preston, MN
Princeton, MN
Prinsburg, MN
Prior Lake, MN
Racine, MN
Randall, MN
Randolph, MN
Raymond, MN
Red Lake Falls, MN
Red Wing, MN
Redby, MN
Redlake, MN
Redwood Falls, MN
Remer, MN
Renville, MN
Rice, MN
Richmond, MN
Rochester, MN
Rock Creek, MN
Rockford, MN
Rockville, MN
Rogers, MN
Rollingstone, MN
Rose Creek, MN
Roseau, MN
Rosemount, MN
Rothsay, MN
Round Lake, MN
Royalton, MN
Rush City, MN
Rushford, MN
Rushmore, MN
Russell, MN
Ruthton, MN
Sabin, MN
Sacred Heart, MN
Saint Bonifacius, MN
Saint Charles, MN
Saint Clair, MN
Saint Cloud, MN
Saint Francis, MN
Saint Hilaire, MN
Saint James, MN
Saint Joseph, MN
Saint Martin, MN
Saint Michael, MN
Saint Paul Park, MN
Saint Paul, MN
Saint Peter, MN
Saint Stephen, MN
Sanborn, MN
Sandstone, MN
Sartell, MN
Sauk Centre, MN
Sauk Rapids, MN
Savage, MN
Sebeka, MN
Shafer, MN
Shakopee, MN
Shelly, MN
Sherburn, MN
Silver Bay, MN
Silver Lake, MN
Slayton, MN
Sleepy Eye, MN
South Haven, MN
South Saint Paul, MN
Spicer, MN
Spring Grove, MN
Spring Lake, MN
Spring Park, MN
Spring Valley, MN
Springfield, MN
Stacy, MN
Staples, MN
Starbuck, MN
Stephen, MN
Stewart, MN
Stewartville, MN
Stillwater, MN
Stockton, MN
Storden, MN
Sturgeon Lake, MN
Swanville, MN
Taconite, MN
Taunton, MN
Taylors Falls, MN
Thief River Falls, MN
Tower, MN
Tracy, MN
Trimont, MN
Truman, MN
Twin Valley, MN
Two Harbors, MN
Tyler, MN
Ulen, MN
Underwood, MN
Upsala, MN
Utica, MN
Vergas, MN
Vermillion, MN
Verndale, MN
Vernon Center, MN
Vesta, MN
Victoria, MN
Villard, MN
Virginia, MN
Wabasha, MN
Wabasso, MN
Waconia, MN
Wadena, MN
Wahkon, MN
Waite Park, MN
Waldorf, MN
Walker, MN
Walnut Grove, MN
Wanamingo, MN
Warren, MN
Warroad, MN
Waseca, MN
Watertown, MN
Waterville, MN
Watkins, MN
Watson, MN
Waubun, MN
Waverly, MN
Wayzata, MN
Welcome, MN
Wells, MN
West Concord, MN
Westbrook, MN
Wheaton, MN
White Earth, MN
Willernie, MN
Williams, MN
Willmar, MN
Willow River, MN
Wilmont, MN
Windom, MN
Winger, MN
Winnebago, MN
Winona, MN
Winsted, MN
Winthrop, MN
Wood Lake, MN
Worthington, MN
Wrenshall, MN
Wykoff, MN
Wyoming, MN
Zimmerman, MN
Zumbrota, MN